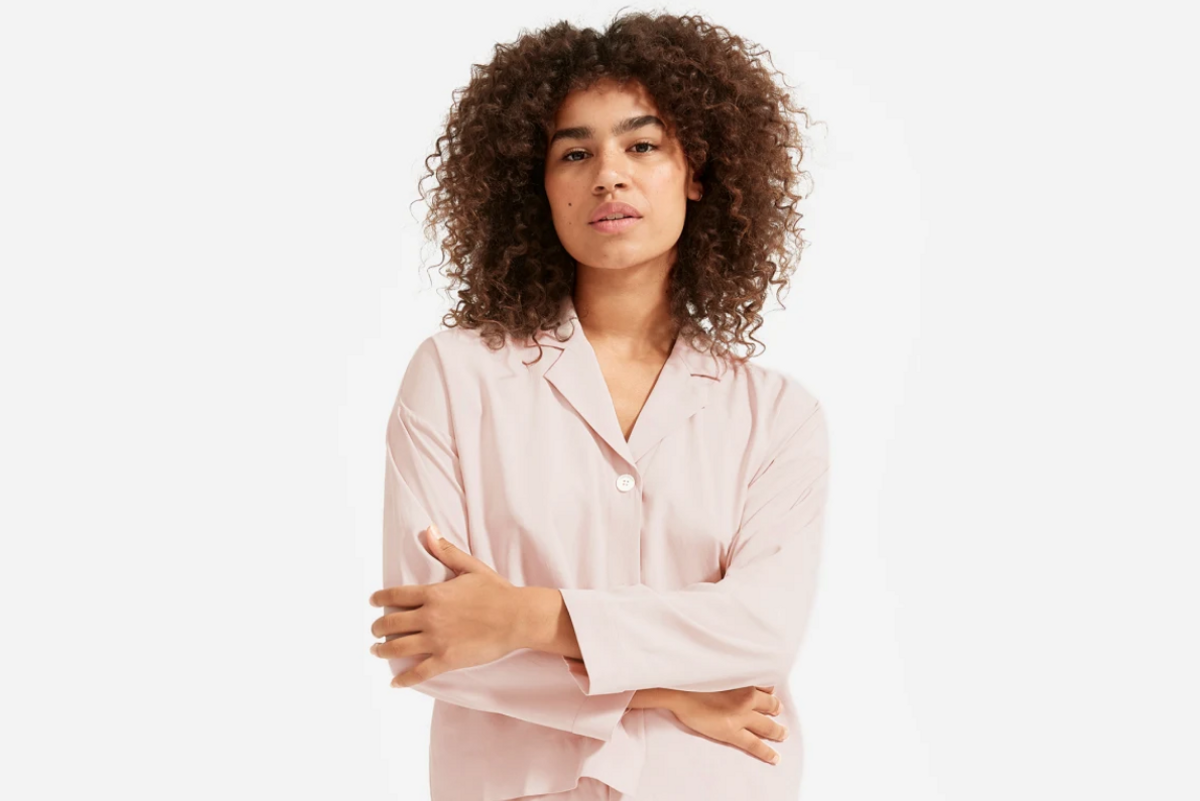 The 10 Best Pajama Sets For Women
It's time to upgrade your PJ game.
You get home after a long day, pour a glass of fine wine, light a candle, take a luxurious shower, moisturize with a $150 hydra-gel lotion, apply a nutritious hair mask, and then, just before crawling into your Egyptian cotton sheets, you open your pajama drawer to pull out...a t-shirt full of holes and some ex-boyfriend's old boxers.
Does this sound familiar? We know how much you invest in self-care, from expensive gym memberships to the perfect bedroom lighting for optimal relaxation, so why is your pajama game still so weak? If you're willing to spend $200 on a pair of slacks for work, why are you still so hesitant to get yourself a pair of proper pajamas? Looking your best isn't for other people, after all. It's for you. You deserve to go to sleep in soft, adorable PJs in the same way that you deserve to go out in your favorite little black dress.
Trust us, once you start investing in real pajamas, you'll never go back to that ratty pair of sweat pants. Whether you'll be wearing them curled up alone in bed with a good book or snuggled up with your partner for movie night, here are the best pajama sets to buy online right now.