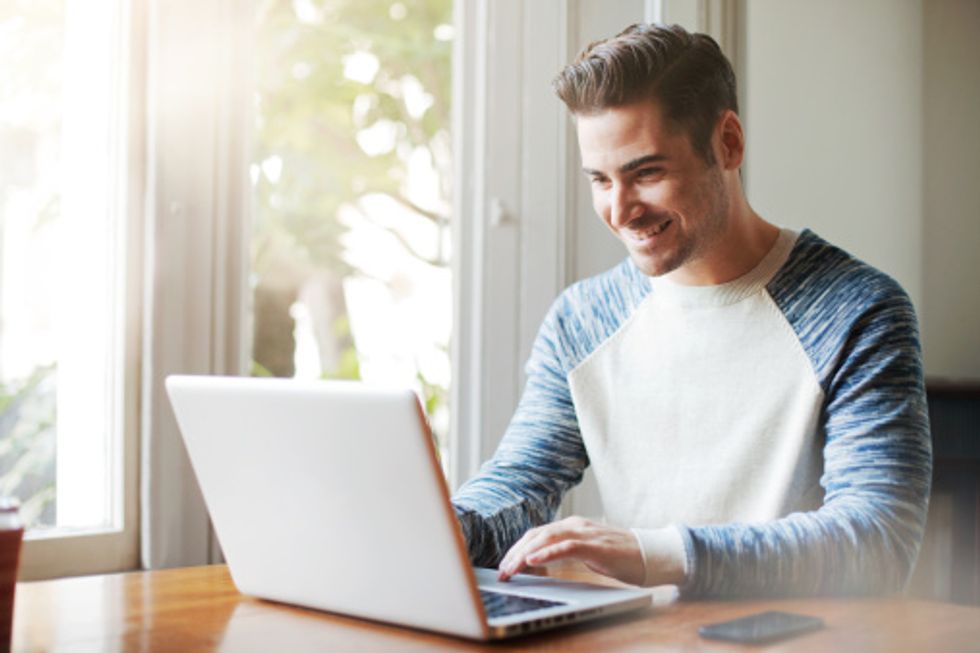 Best Online University
Congrats! You've made the decision to finally go for your college degree. Unlike the higher education of yesteryear, nowadays you can obtain a prestigious education from the comfort and privacy of your own home - right from your computer. Online universities are the perfect choice for those with a demanding schedule, a job, children, etc. inhibiting them from partaking in the traditional college experience. All you're missing out on are drunken frat parties and the "freshman 15". Now you can add 'college degree' to the list of things you can get online, just like a Match.com date, cat videos, and social media updates. There are online programs available from a variety of universities - two which are part of the group that are known best for their online college programs – University of Phoenix and DeVry University. Now's where you need to decide which one to invest your time, money, and computer towards. We've done the research for you (don't even think about asking us to write your first term paper) and have selected University of Phoenix as the overall better choice. DeVry is a fine selection as well and we'll give you the lowdown on both as you continue below.
Why should you get schooled at University at Phoenix? This online University has been around since 1976, founded by John Sperling, PhD, a Cambridge-educated economist and professor-turned-entrepreneur. Pretty impressive. His goal was to help adults achieve success in higher education at the times most convenient to them. Today, about 230,000 online and on-campus students are getting smarter every day at Univ. of Phoenix, so there's no doubt about the school's popularity. Online students have access to their classroom and technical support 24/7. Every student has a "Graduation Team" comprised of an enrollment adviser, a financial adviser, and an academic adviser. All instructors have on-the-job experience and advanced degrees with an average of 18 years of background in their industry. As a student, you have the opportunity to go for your Bachelor's, Master's, Doctorate, or Associate degree as well as certificate programs in areas including business and management, education, nursing, heath services, criminal justice, technology, arts, sciences, and more. Cost is an average of $469 tuition per credit and scholarships and tuition/ financial aid are available. The average student age is 32, so it's never too late to pursue your dreams and Univ. of Phoenix is the place to do it on your own time. In fact, University of Phoenix is included among Best Online Bachelor's Programs by U.S. News & World Report rankings and is ranked among the best in the U.S. in LinkedIn's "Best Schools for Marketers". Not sure if it's the right choice for you? Go for their risk free trial - you can enroll and take the first three weeks of an introductory, credit-bearing course with no financial obligation.
Let's compare DeVry to Univ. of Phoenix. DeVry has been around for 80 years and has a current online enrollment of about 76,000 students. Like Univ. of Phoenix, a team of academic advisors, dedicated to helping you navigate your academic plan, work with you to develop a plan of study, select classes, and more. Associate, Bachelor's, and Master's programs are available in over 40 fields, but they do not offer Doctorate's as does Univ. of Phoenix. Cost per credit exceeds that of Univ. of Phoenix - $609 per credit hour for new students, though the school promises rates will not go up until graduation date and financial aid is available like Univ. of Phoenix. The average age of a DeVry student is 30 and the online school was ranked among the nation's best online bachelor's programs by U.S. News & World Report in 2015. Both schools are accredited by The Higher Learning Commission.
All in all, both schools are at the top of the class in terms of online education. When it comes to degree variety, pricing, online reviews, and expert accolades, University of Phoenix inches above DeVry as our Valedictorian. Now get back to your homework!