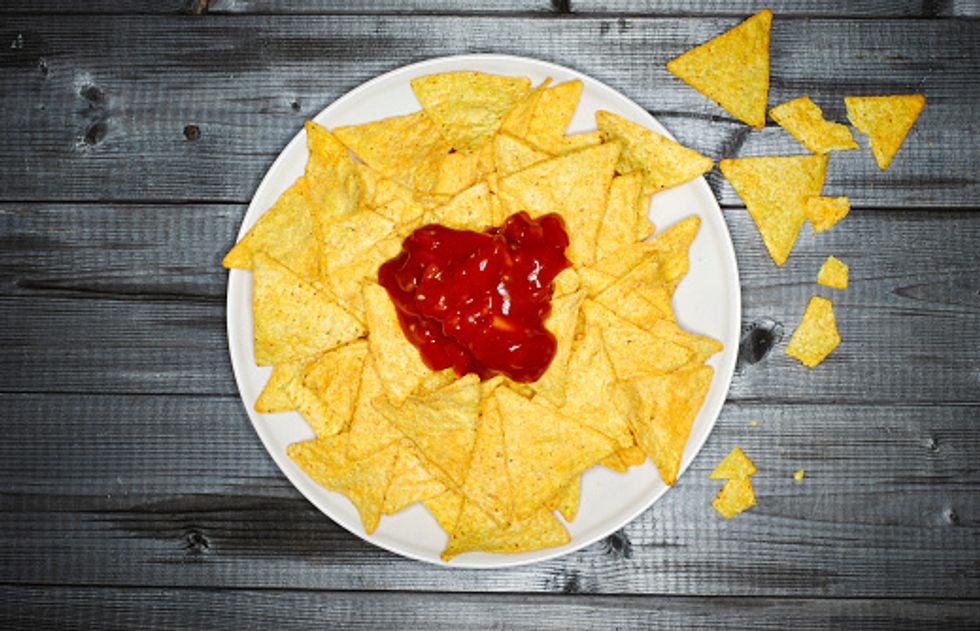 The Solution To Your Chip and Dip Problem
Here's a conundrum. You're having a party and are like any good host, you're going to serve some form of chips and dip. Problem is, one of your guests only eats salsa, one only eats guacamole, and one only eats hummus. How is one to solve this before party panic sets in?

Trendy Home Goods' genius collection of silicone chip dip bowl hangers are your solution. For $7.65, you get three multi-colored silicone bowls that hang over the edges of chip bowls. You can fill them with any dip you want.
They're easy to clean and can even be washed in the dishwasher. They securely grip to most kinds of bowls, even paper. So you can bring your favorite dips on the go and please even your pickiest of guests. It's also great if people want to test and try a whole bunch of dips, or don't want to go overboard and lose their chip in a river of salsa.
Not only is this a great gift for entertaining, but it can be used in everyday life. Dip-ify your every day with these awesome chip dip bowl hangers.