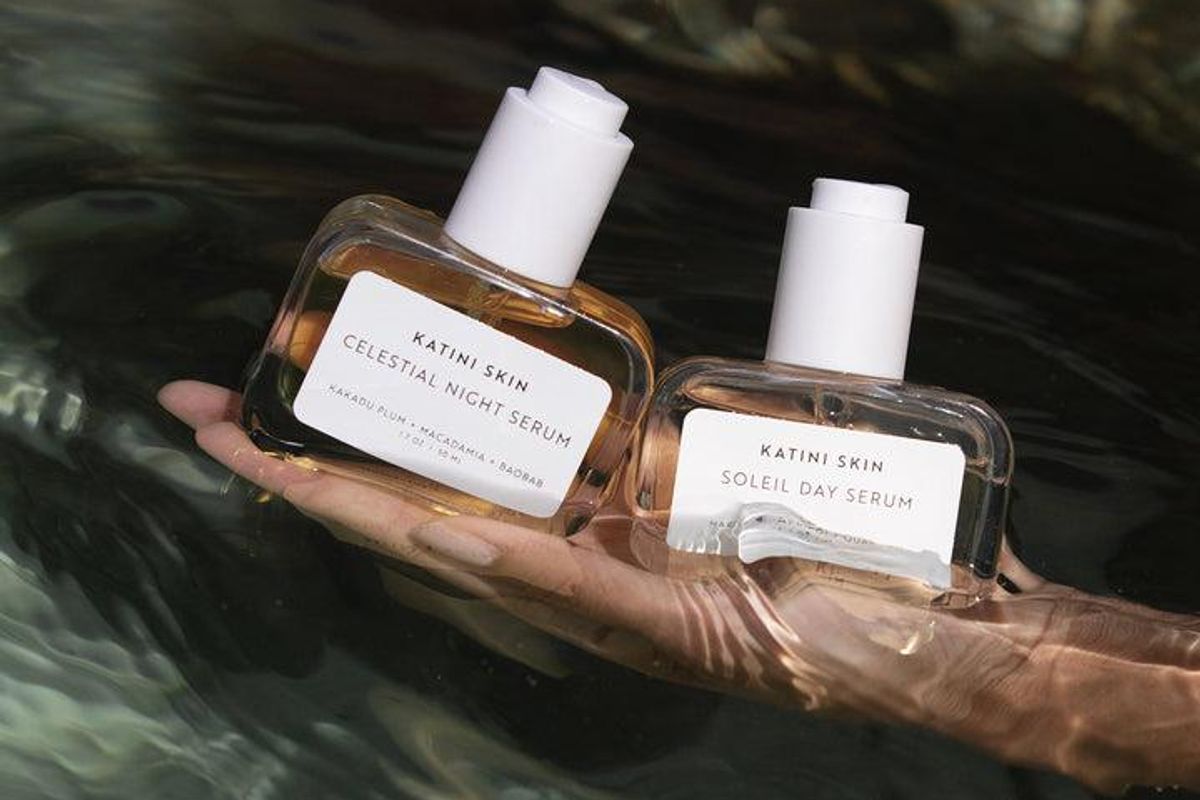 Best New Beauty Products For Spring
Stay true to yourself with the hottest beauty products out there right now.
Spring is here and doesn't it feel so good? The arctic weather has finally let up, the days are growing longer, here comes the sun.
---
Now that we're emerging from our winter isolation, it's time to shake off the social cobwebs and get back to our best selves.
Spring is a time for reinvention. I love getting the chance to enter the world anew. So, I don't waste any opportunity to rebrand and re-evaluate whether those outdated aesthetics of yesteryear still suit my current self.
During the first months of the year, this self-reflection helps me be more intentional about everything I bring with me into the rest of the year. It may seem small — or even shallow — but my rigorous self-inventory about how I dress, how I look, how I feel keep me in tune with my own identity, rather than being swayed by trends or settling for complacency.
According to PsychCentral, being playful with your appearance is one way to foster healthy self-expression: "If you're feeling stuck and want to improve your self-expression, you might want to consider expressing your style in everything you do — your dress, cooking, or the way you wear your hair."
PsychCentral also emphasizes that self-expression should not be "a bid for popularity" — hence the importance of checking in and asking if your expression aligns with your inner self.
Needless to say, I take the opportunity to start fresh quite seriously — and 'tis the season for it! Traditionally, Spring emphasizes the refreshing period of growth, life, and abundance we are now entering. I like to channel these empowering metaphors for myself.
Spring cleaning is all in service of this. Marie Kondo may have her mantra — the famous philosophy of letting go of whatever doesn't spark joy. But I have mine: "does this item serve my new self?" Whether it's an impulse buy based on a social media post about a celebrity street style sighting. Or that bright blue eyeliner pencil I have no memory of purchasing, I'm ruthless about dumping those things which are superfluous.
On the other hand, my passion for objects I use and love is reignited. It's not uncommon for me to dig something out of the back of my closet — or my beauty shelves — and reclaim a treasure.
After any of my huge declutters, I take this as a license to go on a shopping spree, with intentional spending in mind. A dramatic closet purge really reinforces selective and savvy shopping.
With this fresh perspective, I've been scouring beauty aisles and forums to identify the latest products that protect my skin, nourish it, and treat my current skin concerns. I prioritize quality ingredients from Black-owned brands, which seriously helps me stay true to my values.
Here are some of my favorite finds that give me hope and inspiration this Spring: