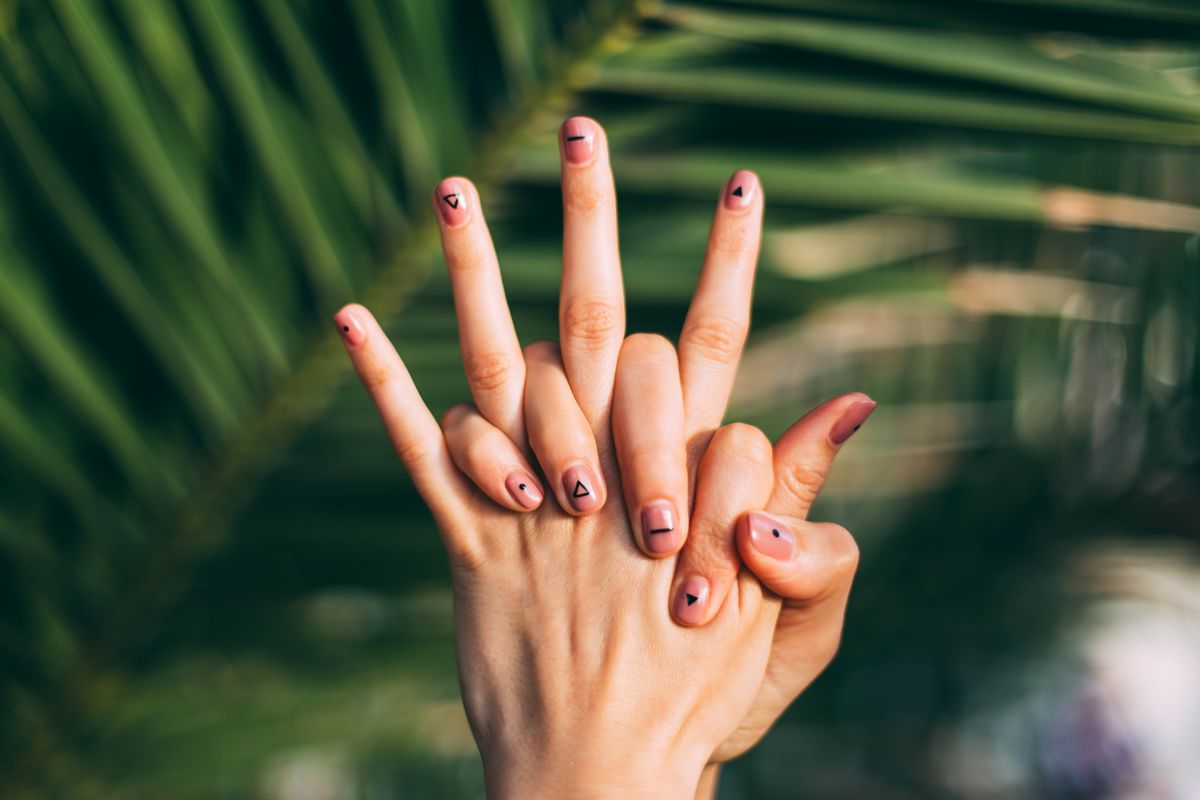 The Best Products to Get Your Nails to Grow...that Actually Work
The perfect ten? Nailed it!
We all want nails that look well-manicured and maintained, but sometimes nails need some TLC. Whether yours are brittle and constantly break, have trouble growing, or peel and flake, there are remedies that will revitalize even the nastiest of nails. These six products are powerful and protective, making lackluster nails long and lovely.
HUM Killer Nails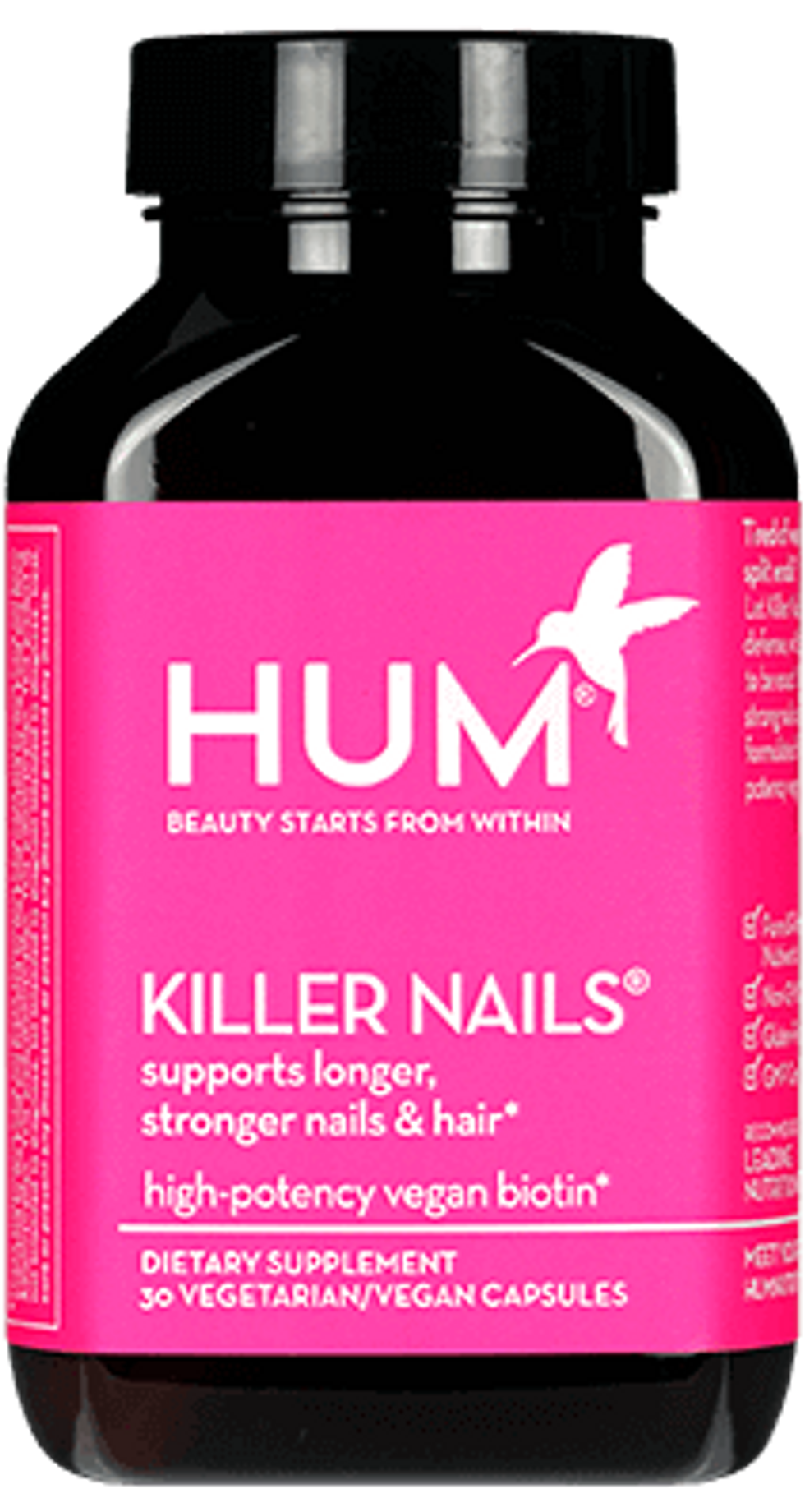 HUM Killer Nails Via humnutrition.com
The boost of biotin is what makes HUM Killer Nailswork its magic, not only for growing stronger nails, but stronger hair too (added bonus!). HUM Killer Nails is a vegan capsule proven to strengthen nails, achieving that "killer" status you're after. "Administration of 2.5mg a day for five months of biotin to 45 subjects with brittle finger nails resulted in firmer and harder finger nails in 91% of the subjects," notes the company. The odds are on your side that your nails will look much nicer after using HUM every day.

Cost: $10.00 for a 30-count Bottle
Nails Inc. Nail Grow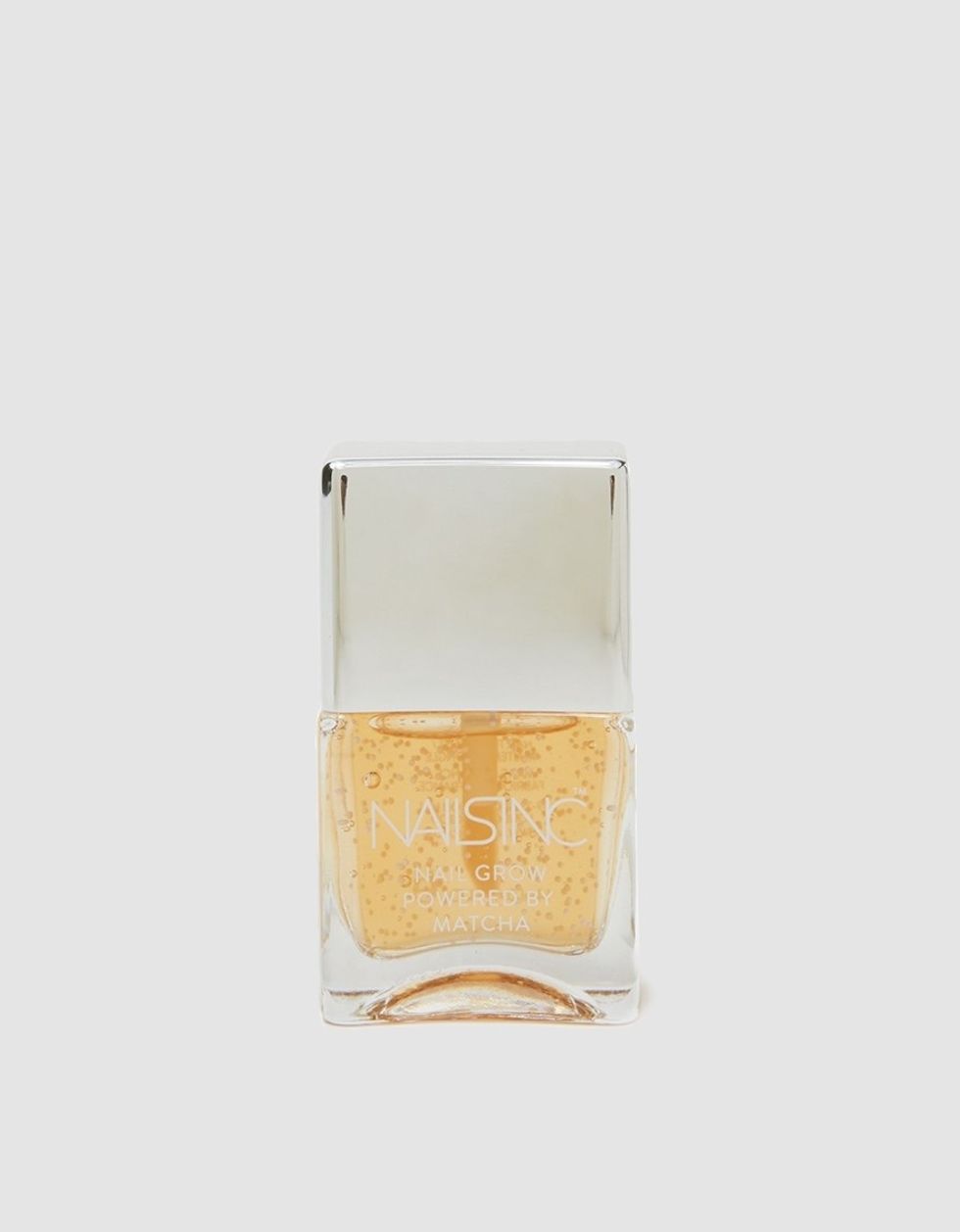 Nails Inc. Via needsupply.com
Simply swipe on a base layer that protects and performs perfectly. Nails Inc. Nail Grow is formulated with matcha powder which is high in antioxidants. It keeps nails from becoming damaged and rehydrates brittle or broken nails. Paraben-free and made with no petrochemicals, this gel base is scented with a pleasing green tea aroma and leaves a smooth, shiny finish. Use underneath polish or as a natural-looking clear coat.

Cost: $15.00 for a .47-oz. Bottle
Barielle Nail Strengthener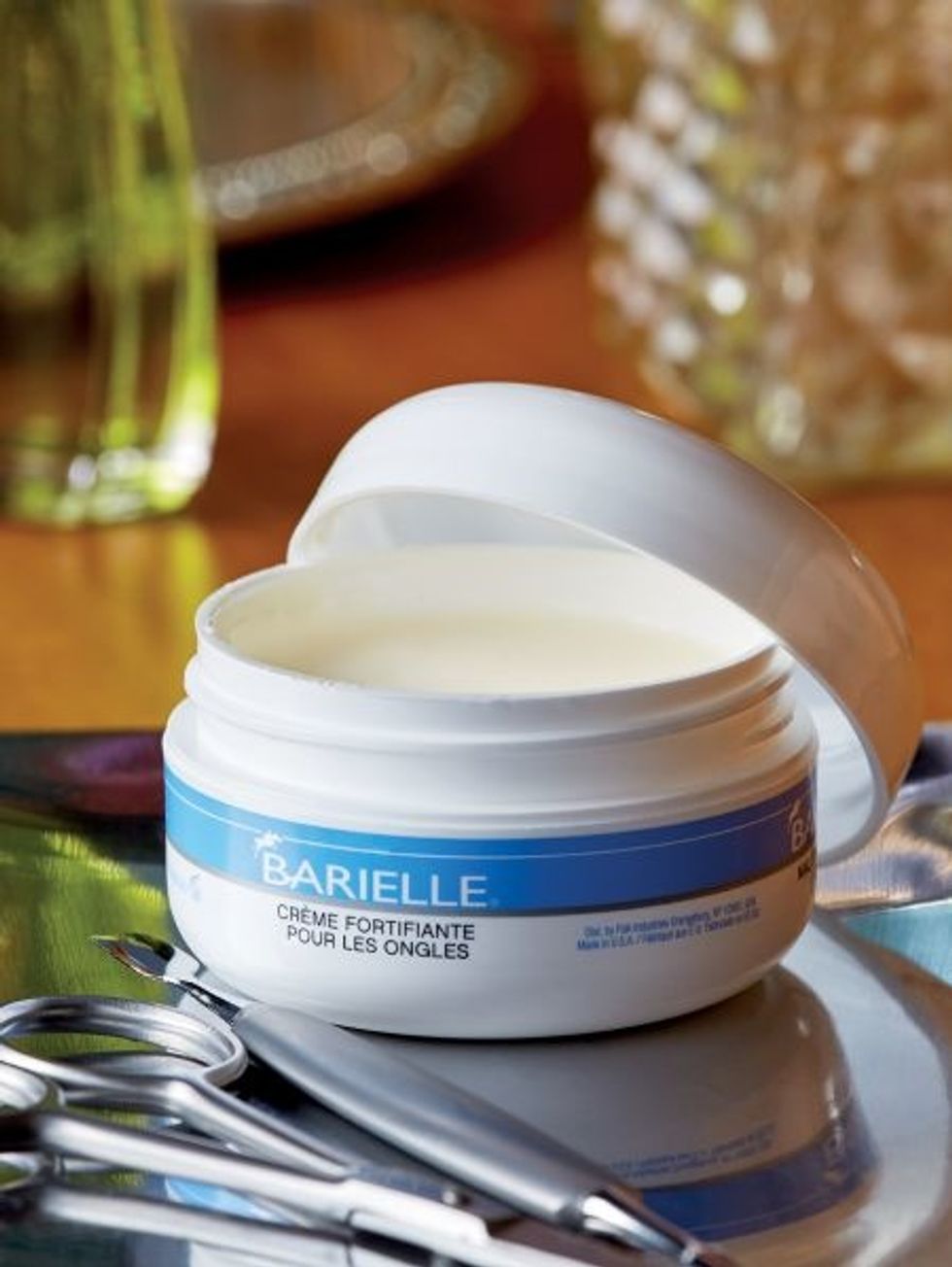 BarielleVia vermontcountrystore.com
Originally created to care for horse hooves, Barielle Nail Strengthener is super-strong and soothing, perfect for repairing even the most damaged of nails. If it can heal a horse, imagine what it can do for your fingernails! Packed with ingredients designed to strengthen - lanolin, vegetable protein, vitamin E, and beeswax, this creamy conditioner is your daily fix for flimsy nails.

Cost: $14.95 for a 1-oz. Jar
Nail Tek Nail Recovery Kit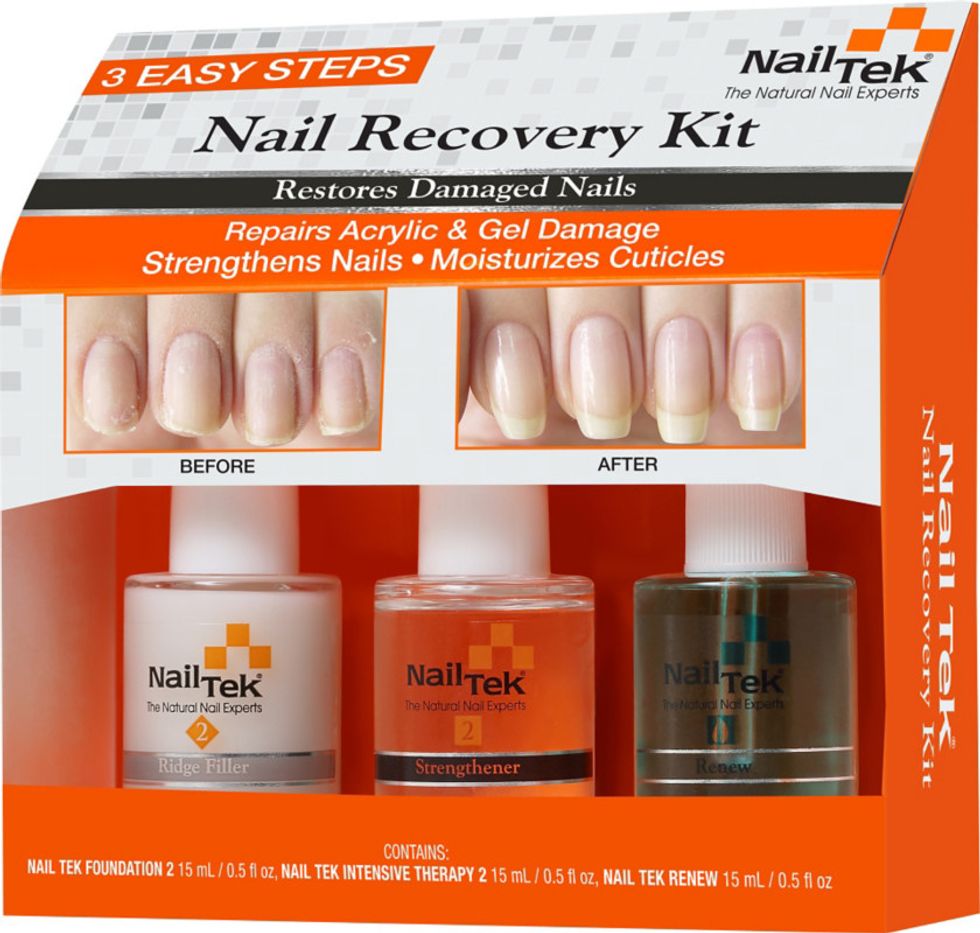 Nail TekVia ulta.com
The three-step nail repair kit from Nail Tekgoes to work by dealing with damage, repairing cuticles, and strengthening nails. "Therapy," "Foundation," and "Renew" work in unison to restore and reinvigorate nails so they are stronger than before and stay that way. Use all three regularly and see your brittle nails become brilliant. Especially formulated for those with damage from acrylics or gels.

Cost: $20.00 for the 3-Bottle Kit (each bottle .5-oz.)
Julep Oxygen Nail Treatment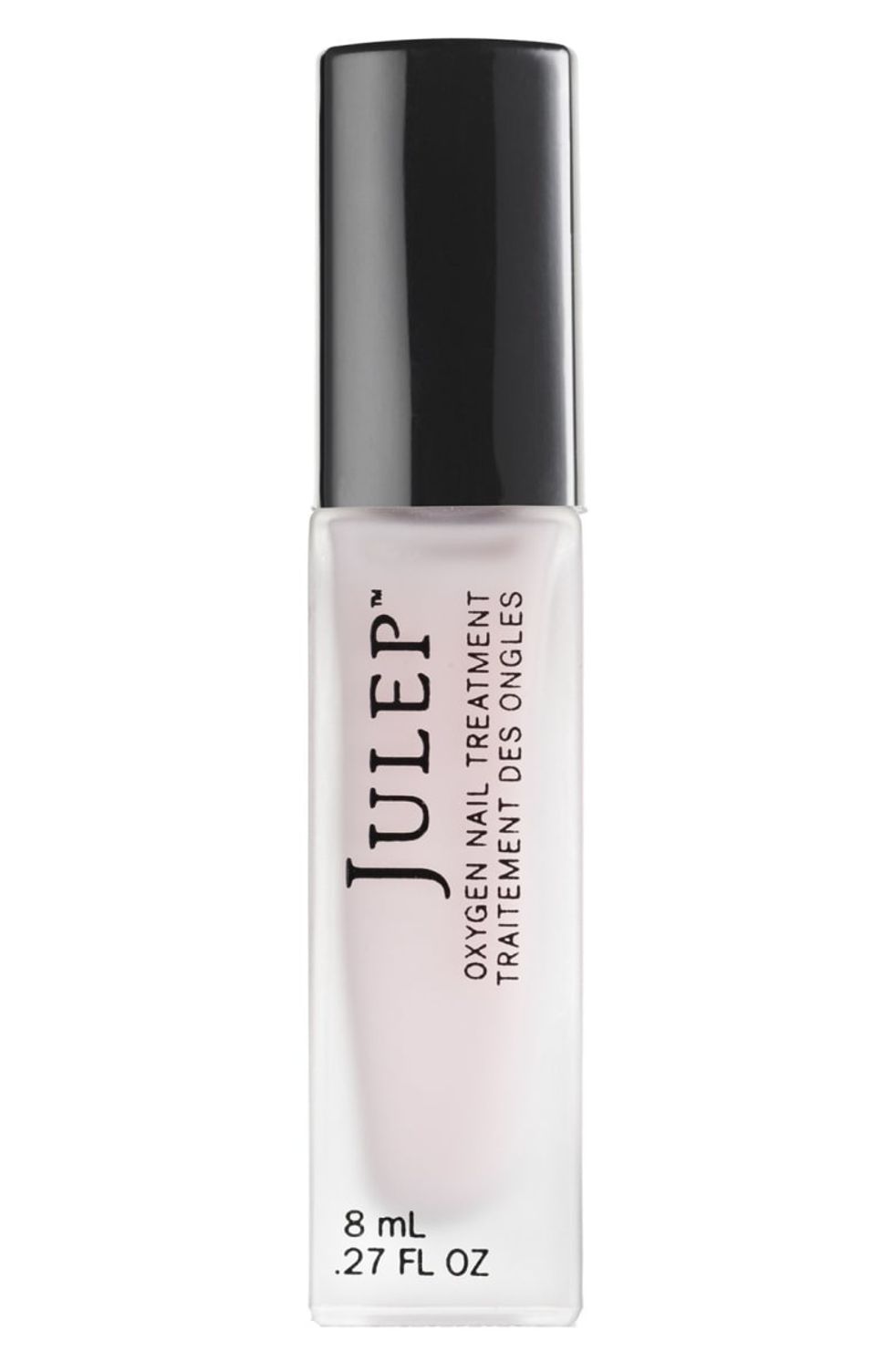 JulepVia shop.nordstrom.com
Give your nails a neutral tint while Julep Oxygen Nail Treatment goes to work to make nails healthier and heartier. The unique water-resistant formula lets nails breathe while becoming harder, less brittle, and less apt to break. Use a couple of times per week for noticeably nicer nails.

Cost: $18.00 for a .27-oz. Bottle
Morgan Taylor Daily Elixir Keratin Nail Treatment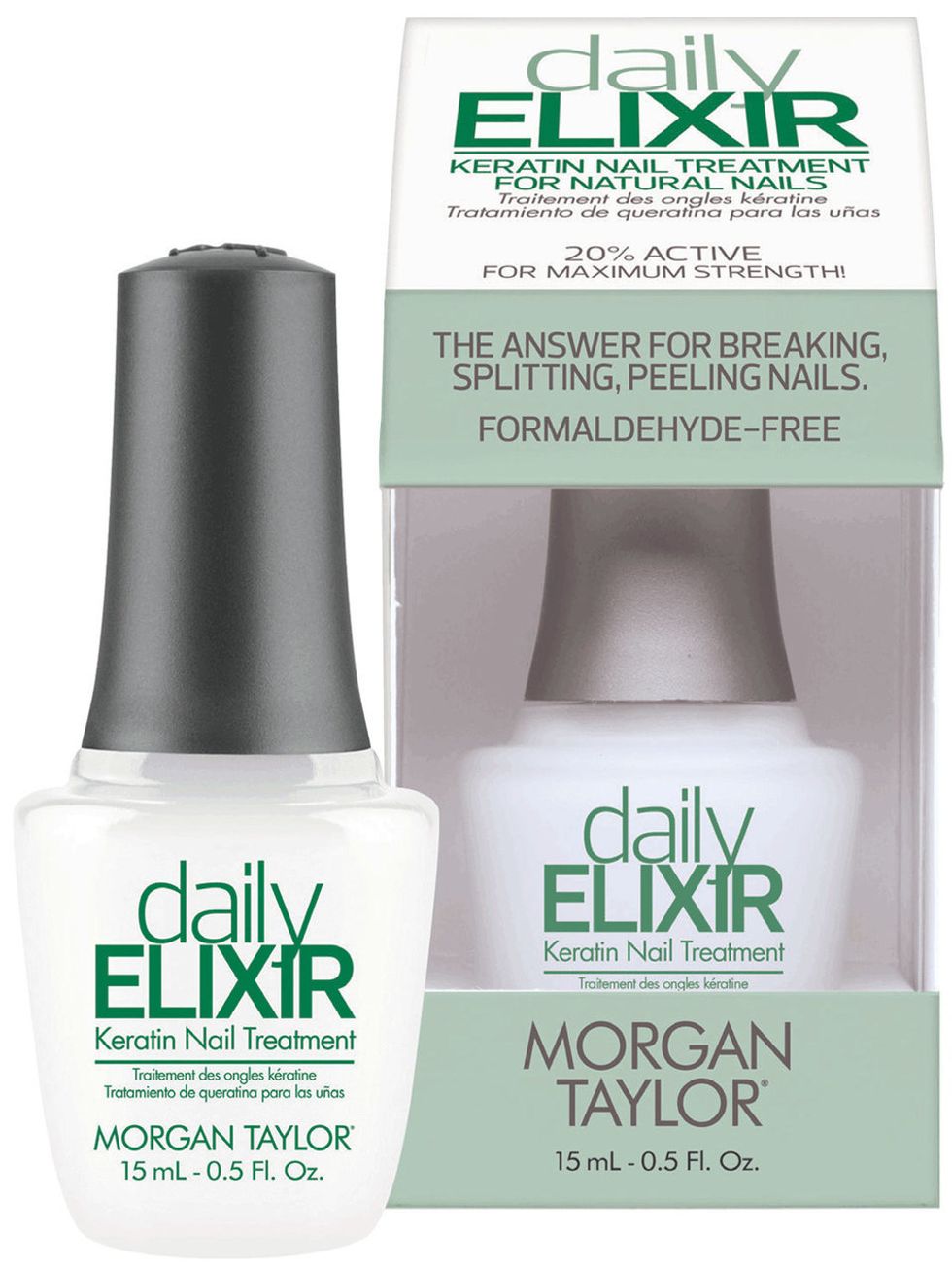 Morgan TaylorVia nailwholesale.com
If your nails split or peel, this keratin-rich treatment from Morgan Taylor will repair by deep conditioning, bringing new life to less-than-perfect nails. As per Vine Vera Cosmetics, "Lack of keratin may cause weakness and discoloration of fingernails." When you need it restored, nail products with keratin can aid and improve the condition of your nails. Morgan Taylor Daily Elixir's "hydrolyzed keratin peptides resurface the nail plate while cross-linking with existing nail protein to restore natural nail structure and strength." Your daily dose will treat your digits like they deserve!
Cost: $7.50 for a .5-oz. Bottle
The perfect ten? Nailed it!