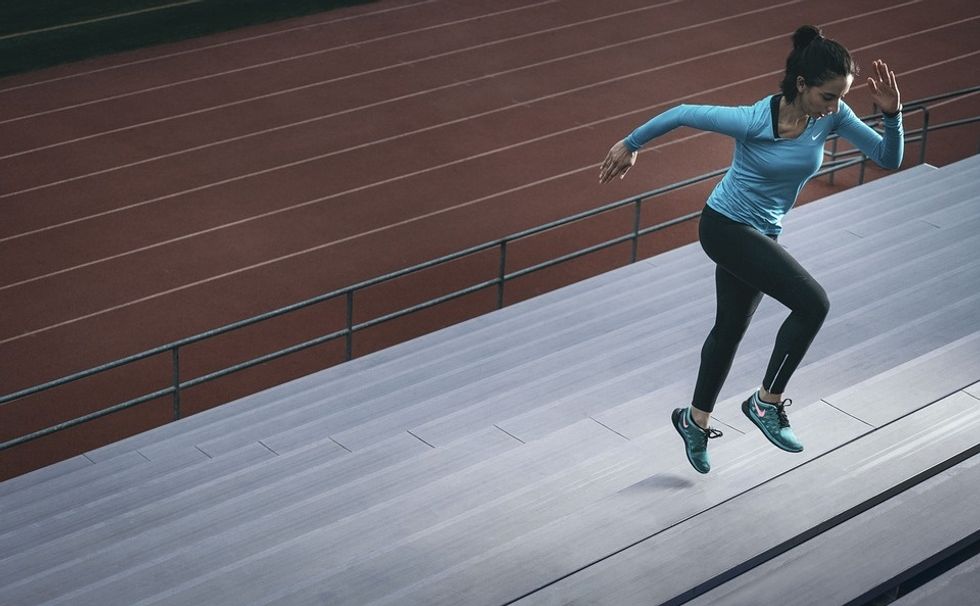 The best moisture-wicking clothing for any workout
Tired of being all sweaty during a workout? It may be time for an upgrade with your clothing!
Sweating it out is great for our bodies when we are active and energized, but the aftermath of damp clothing puts a damper on the rest of the day. That's why moisture-wicking clothing is the cure for the on-the-go types who work out but want to feel cool and dry while doing so. Here are a variety of items for women with moisture-wicking technology that really works.
The top under $50:
Canari Women's Essential Jersey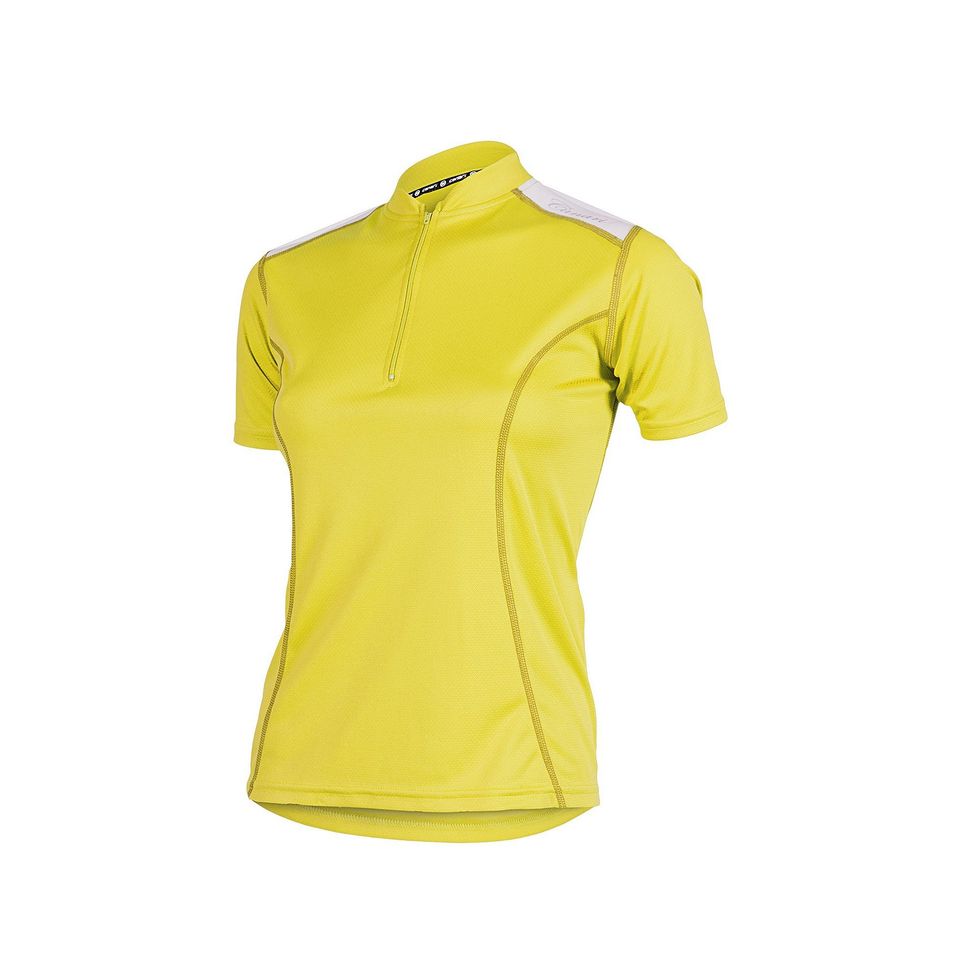 Via pinterest.com
Fashionable and sporty, the Canari Women's Essential Jersey is semi-fitted with a zipper-necked collar for added flair. Made with 100% polyester DriPro Fabric, this jersey wicks away moisture keeping you feeling fresh and dry. Plus, the fabric has a UPF 30+ rating, meaning it will give your skin much-needed sun protection when you're exercising outdoors. Three back pockets allow for carrying keys, cash, snacks, or your phone, making this shirt functional and fun. It comes in purple, green, or yellow for a bright and lively look.
Cost: $20.00 (now 50% off!)
New Balance Women's New Balance Accelerate Scoop Neck Workout Tee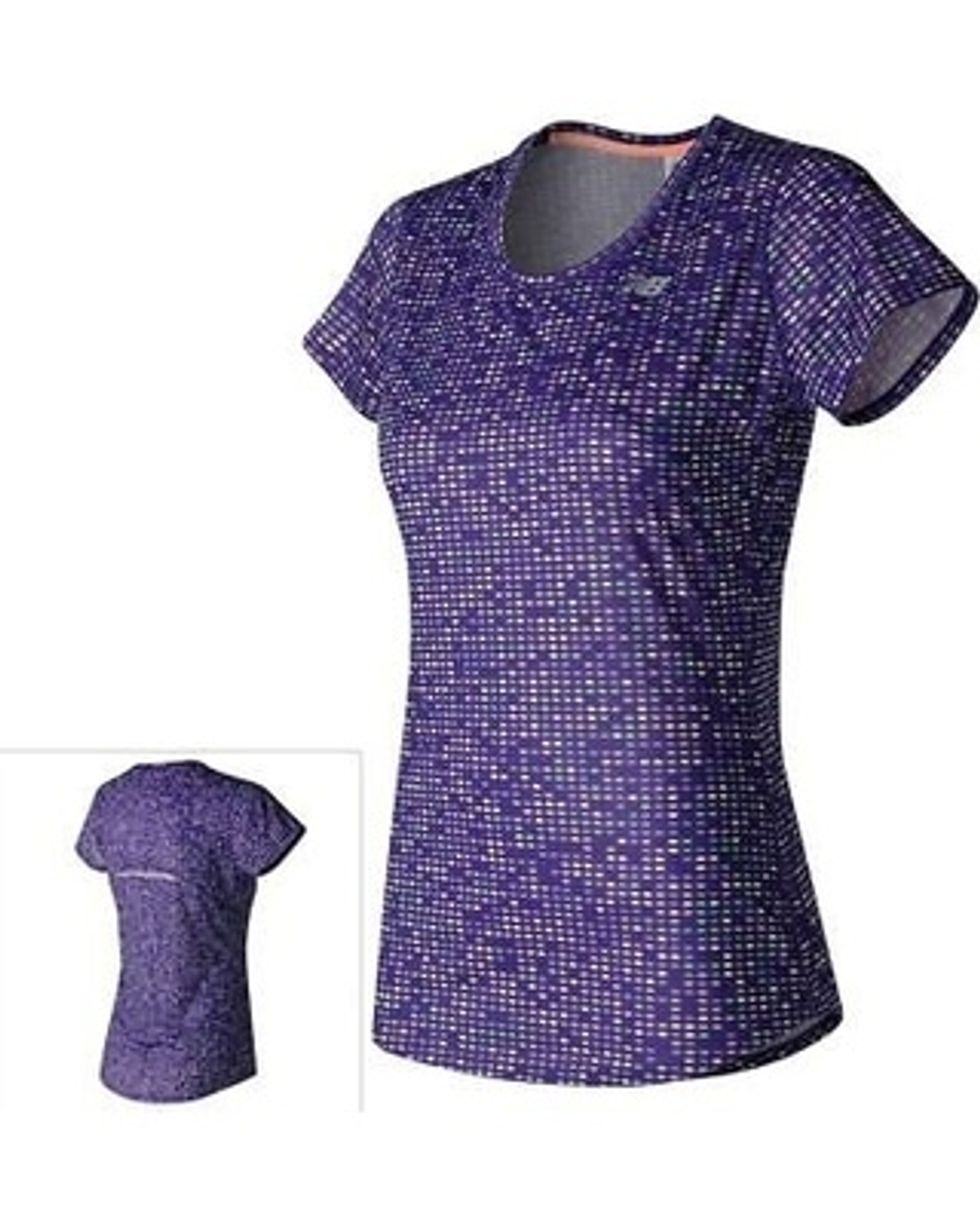 Via parenting.com
Workouts are so much better when your shirt isn't soaked with sweat. New Balance Women's New Balance Accelerate Scoopneck Tee is not only super-cute with a black plum digital pattern, but it does the trick when it comes to wicking moisture away from your body thanks to NB Dry moisture-wicking technology. This breakthrough brings the moisture to the outer layer of the garment for faster drying. The semi-fitted style allows for movement, yet shows off your shape, and the tiny reflectors are beneficial for evening and nighttime walks and runs around town. The scooped neckline is flattering and athletic-looking, perfect for a gal who wants to work out in style.
Cost: $35.00
L.L. Bean Trail Tee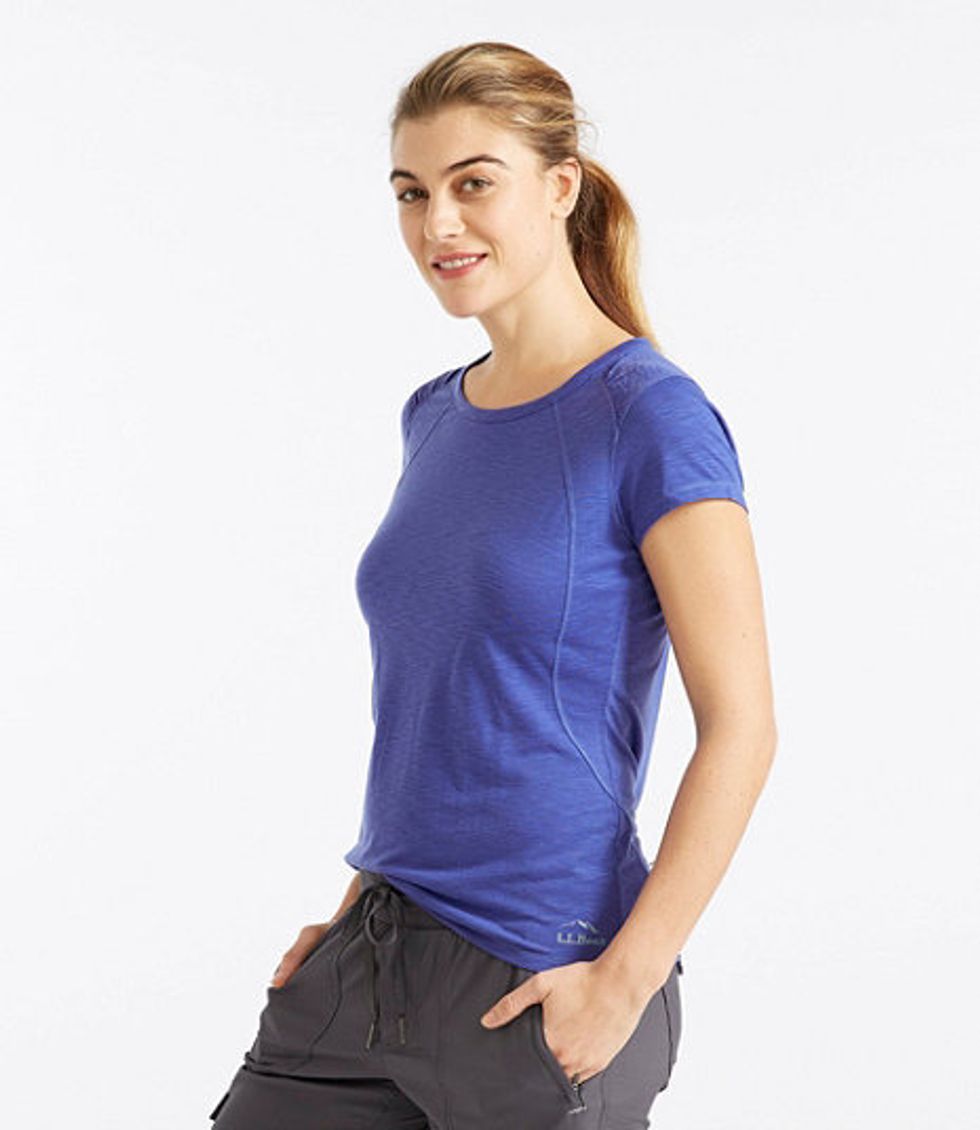 Via llbean.com
Hit the trails and never worry about a trace of wetness thanks to the moisture-wicking poly-blend slub fabric which weaves L.L. Bean's Trail Tee together. Soft and cotton-like in texture, this shirt is slightly fitted with two-way stretch for movement and flex. A touch or ruching along the seams adds a feminine edge as the tee falls naturally at the hip. The Trail Tee comes in 10 vibrant colors to mix and match for sporty style that never gets stale.
Cost: $24.99 - $34.95 (select colors are on sale now!)
Under $100:
Women's Canari Dream Long Sleeve Cycling Top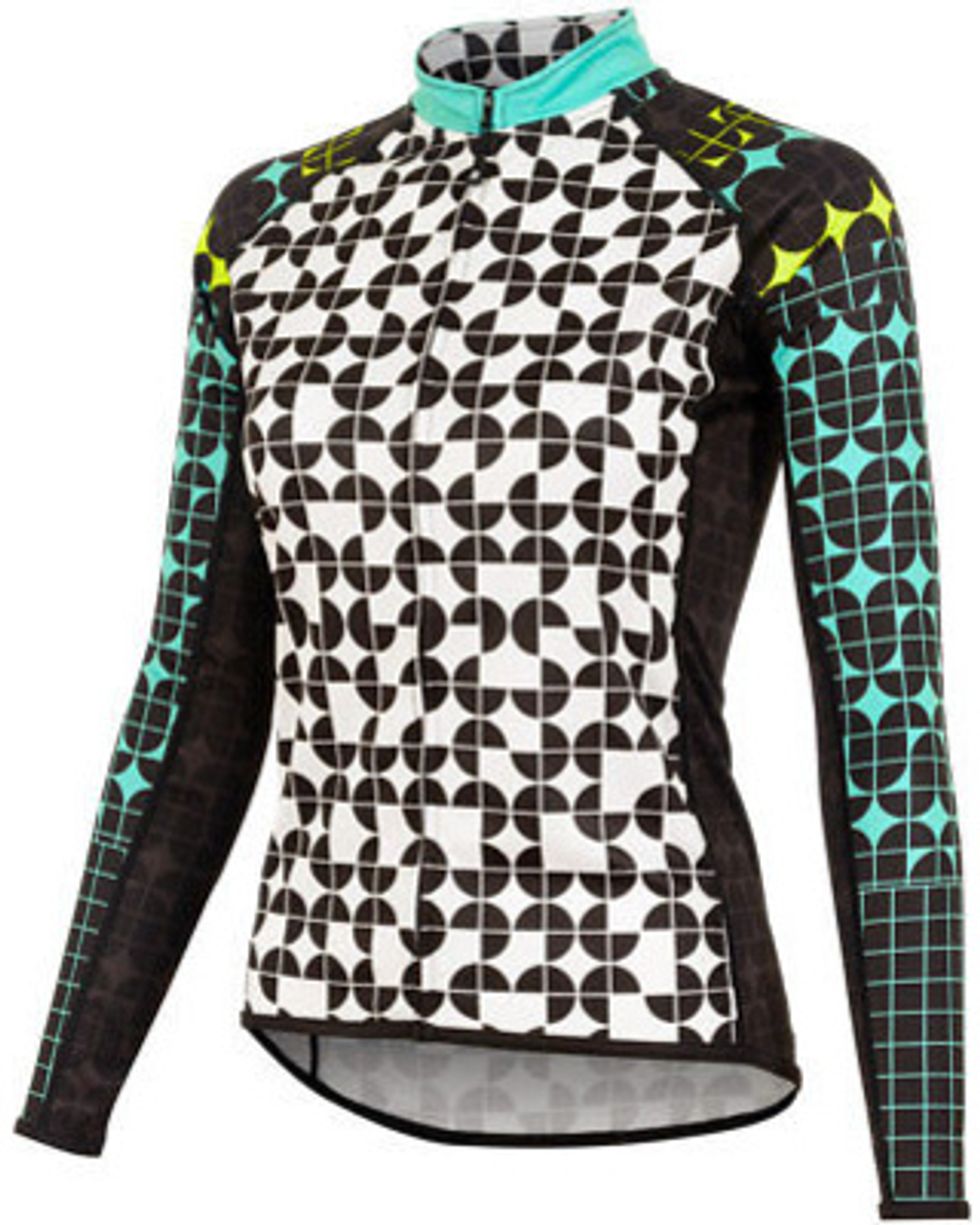 Via fitnessmagazine.com
Whether worn for cycling or another activity, Women's Canari Dream Long Sleeve Cycling Top is not only on-trend and fashionable, but its moisture-wicking technology is a dream for even the most strenuous of workouts. The beautiful color and pattern options are unique and eye-catching, as is the form-fitting shape of the full-length zippered piece. An added UPF 30+ is a barrier against the sun's rays, perfect for outdoor sports. Stay active and look attractive, free of workout-disrupting wetness.
Cost: $60.00
Tail Women's Morgan Sleeveless Golf Polo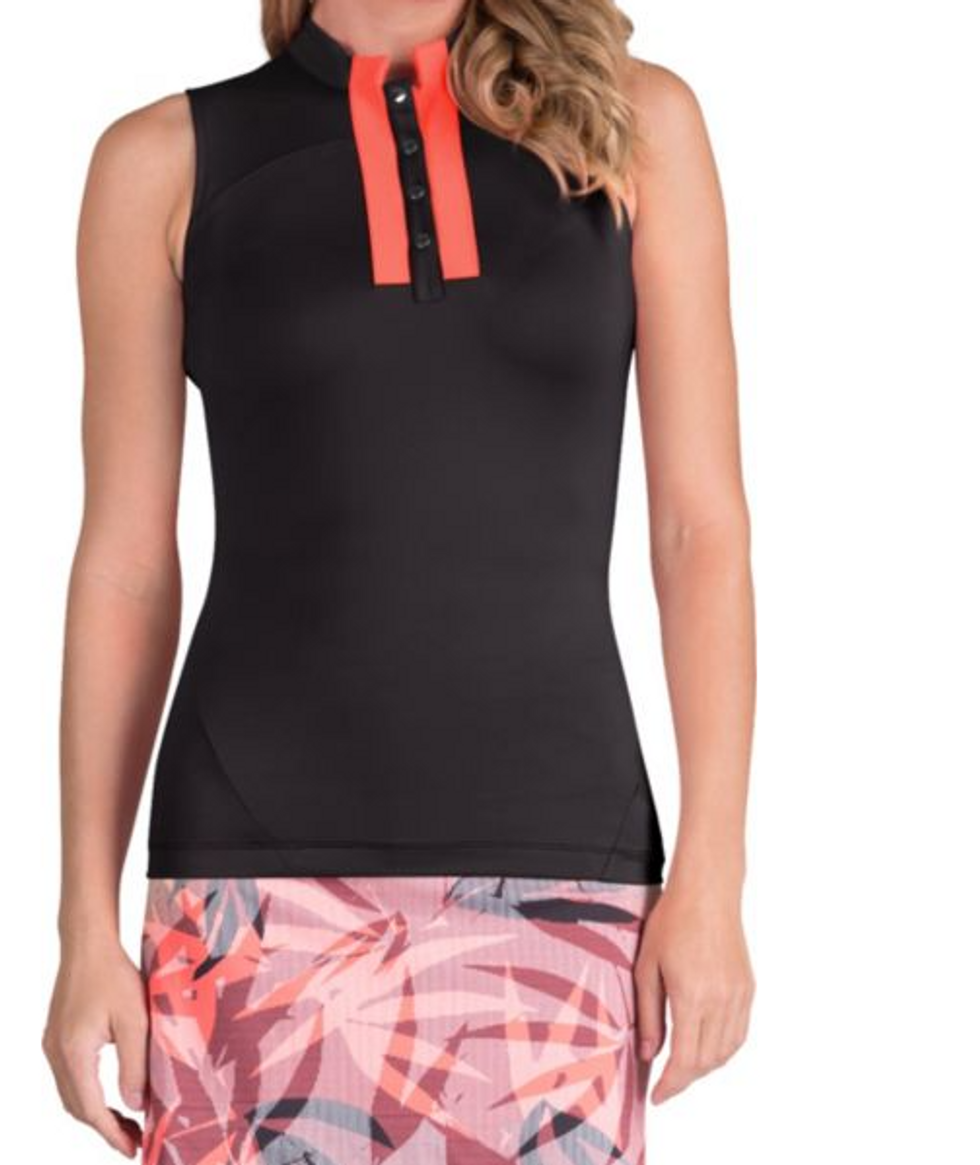 The mock neck look is always chic, as is moisture-wicking fabric to keep you feeling as cool as you look in Tail Women's Morgan Sleeveless Golf Polo. Sure, this piece will look fab on the golf course, but a sleeveless, 4-buttoned shirt is stylish even off the green. UV protection is the key to keeping your skin safer and the luxe jersey fabric is super-comfortable. A dash of Spandex is great for movement, especially when you're swinging towards that hole-in-one!
Cost: $79.00
Smartwool Women's Merino 150 Base Layer Pattern Long Sleeve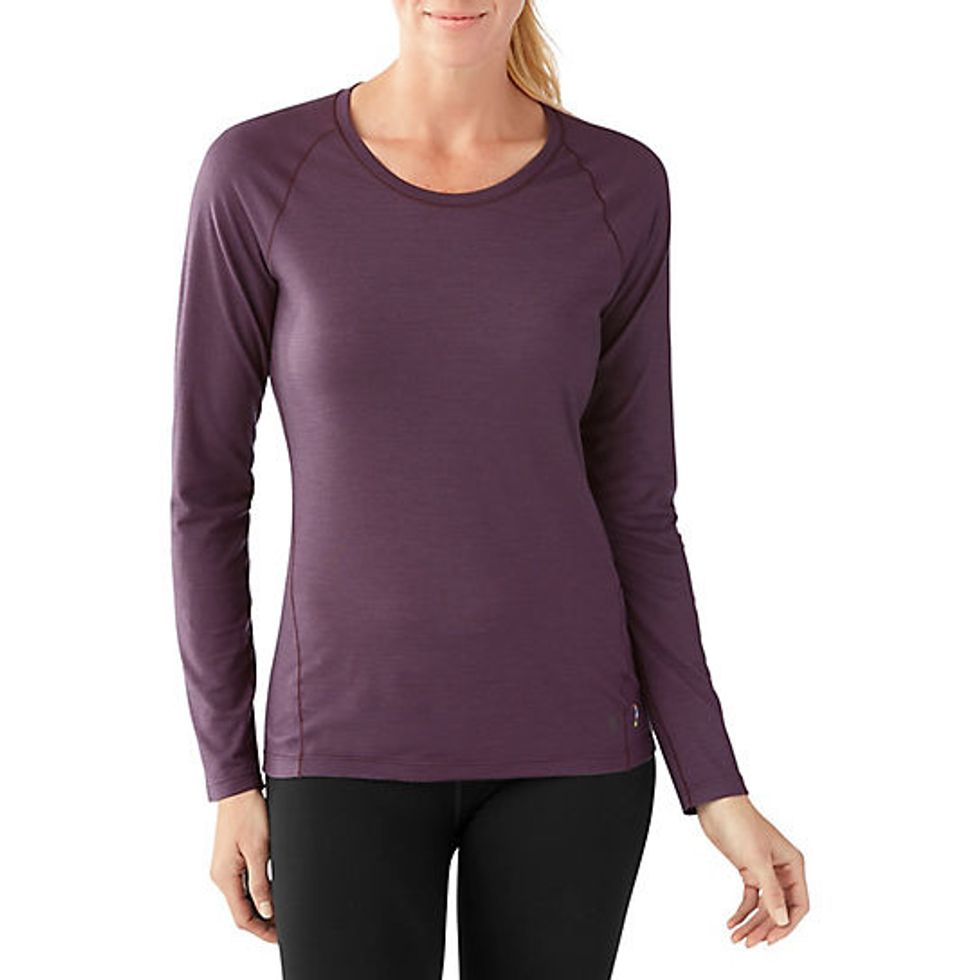 Via smartwool.com
Moisture-management, soft and light fabric, and super-versatile, Smartwool Women's Merino 150 Base Layer Pattern Long Sleeve is an all-season piece, great for layering or worn on its own. The nylon core makes for supreme durability while the savvy side seams provide for a body-boosting fit. Smooth and stylish, this top comes in black or purple for a bold look that's simple, yet far from basic.
Cost: $80.00
Under $150:
Mountain Hardwear Women's Kinetic™ Long Sleeve Crew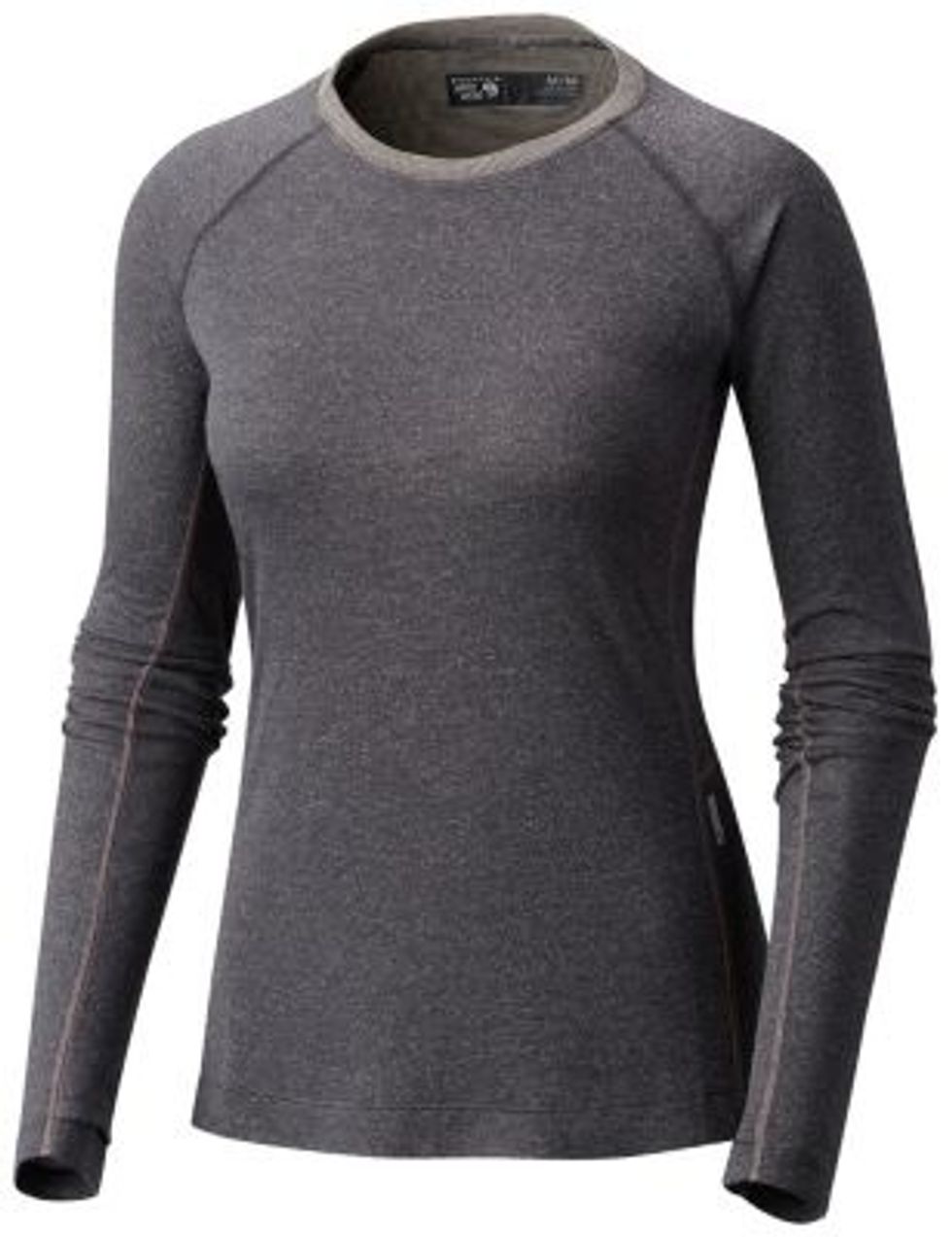 Via mountainhardwear.com
Made with Polartec Power Wool, Mountain Hardwear Women's Kinetic Long Sleeve Crew is beyond comfortable, super-cozy, and wicks like nobody's business thanks to its fast-drying technology that provides warmth for hours of wear. Best as a base layer, this long sleeve crew is the perfect choice for outdoor exercise when the temps start to dip. But since you're active, sweat still seeps, so you'll stay dry no matter the weather.
Cost: $140.00
Icebreaker Women's Descender Long Sleeve Half Zip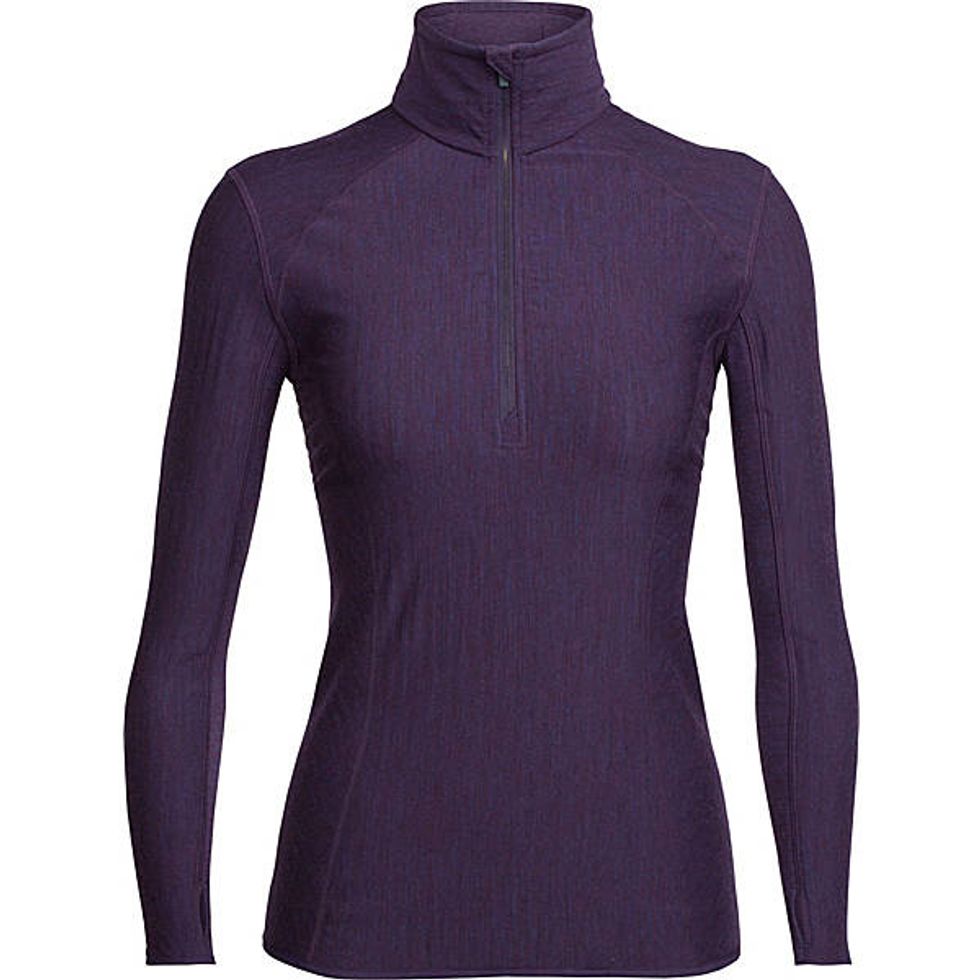 Via ebags.com
Fleece and Lycra are the dynamic fabric duo that make Icebreaker Women's Descender Long Sleeve Half Zip a force in comfort and function, with a mid-layer designed for breathability and temperature control. Corespun fibers dry quickly and manage moisture no matter the intensity of your workout or the temps outside. The back-stash pocket is stylish and convenient for toting the essentials like a granola bar or your car keys. Soft yet well-structured, this long sleeve shirt comes in burgundy heather and blue largo.
Cost: $133.00 (marked down from $190!)
Patagonia Women's Capilene® Thermal Weight Zip-Neck Hoody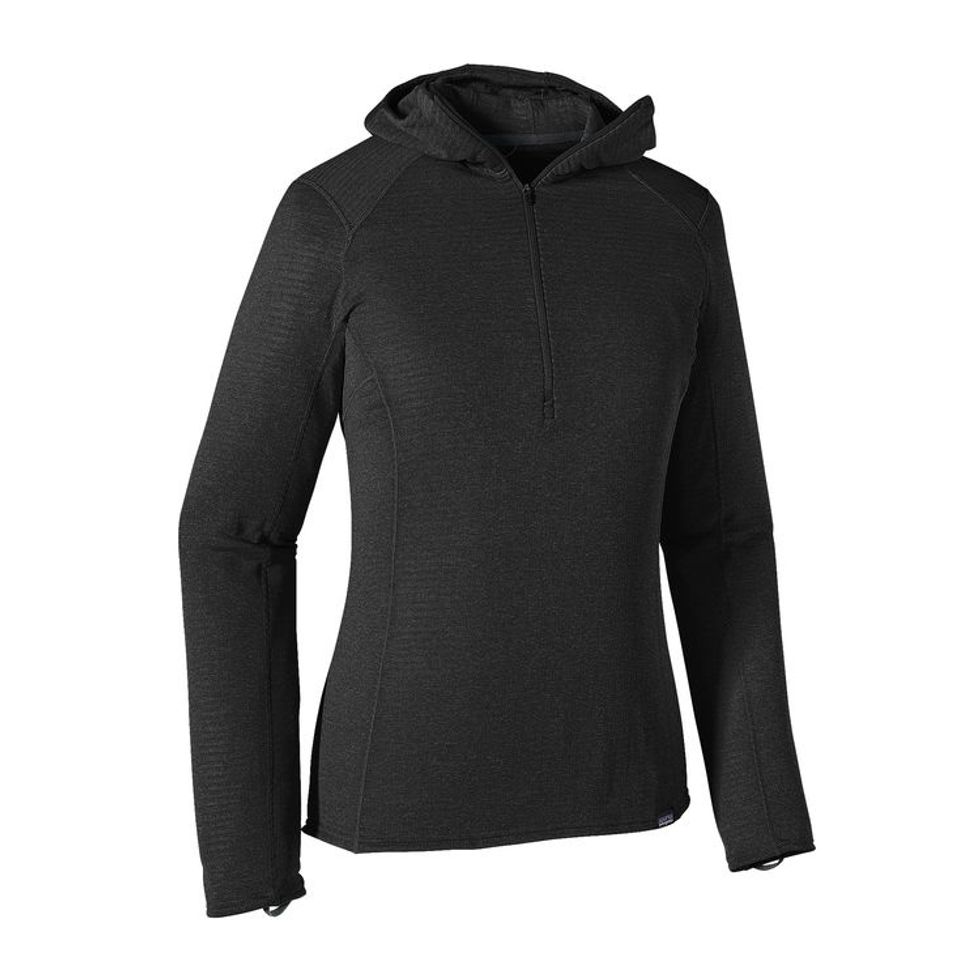 Via patagonia.com
Patagonia Women's Capilene Thermal Weight Zip-Neck Hoody is meant to be a base layer made of their warmest and most breathable fabrics. With odor control and moisture-wicking technology, this hoodie is made for stretch and style. Innovative thumb loops keep the sleeves down for warm hands and the high-collar provides for added insulation. A slim fit means less bulk with all the benefits of Patagonia's Polartec Power Grid fabric.
Cost: $119.00
Wick that moisture away and make the most of every workout. Stay dry and you'll stay active!