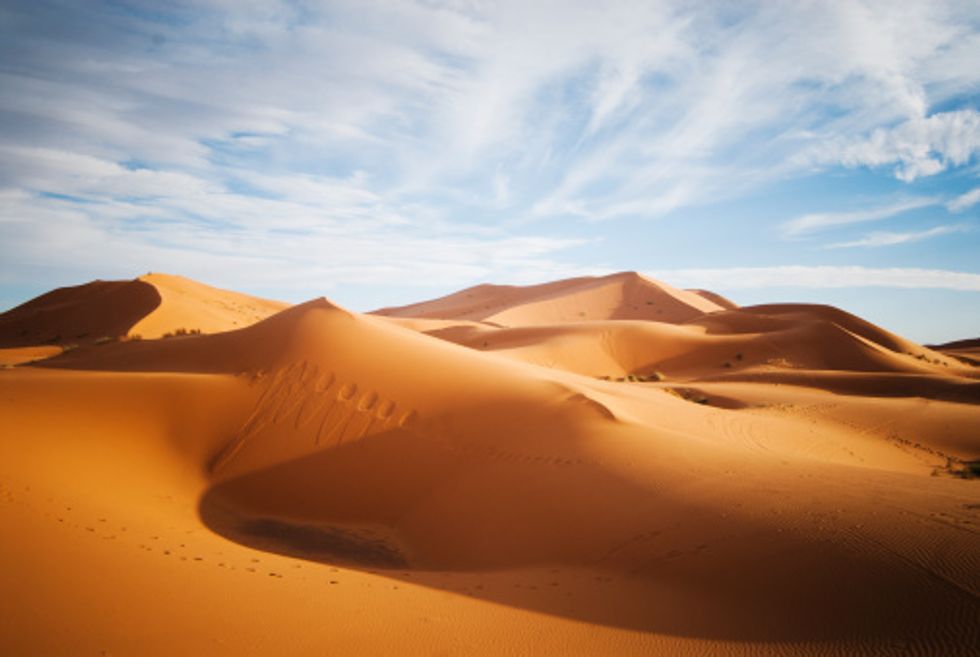 If You Haven't Read This Children's Book, Now You Can Watch It
Film adaptations of books often go awry -- either they don't capture the essence of the book, the author's intention, or are completely misinterpreted and abridged. But each film adaptation can exist as its own, original piece of art. That's the case with one recent film that has been delighting a new generation of children and adults, by modernizing a classic story.

The LIttle Prince was written by Antoine de Saint-Exupéry in 1943. It's the tale of an aviator's encounter with a mysterious prince who lives on an asteroid, loves a rose, and meets terrifying grown-ups that inhabit planets of their own. It's a story about innocence, love, and impermanence.
In 2015, The Little Prince got an animated makeover. Recently released on Netflix, The Little Prince(2015) adds on a whole separate frame story that allows for Saint-Exupéry's original story to shine.
In this modern adaptation, a little girl whose mother is obsessed with her getting into a top school, becomes fascinated by her aviator neighbor. At first, he creeps her out, but slowly, she becomes interested in a story he tells her about a little prince. The aviator passes along his story and ignites new curiosity into the girl to find the prince, now.
The magic of the film is that it brings the original drawings in Saint-Exupery's book to life. Director Mark Osbourne completely captures the prince's innocence and strange maturity. It's a story that is still relevant today. It teaches us to believe in the power of imagination, adventure, and love.
If you're looking for a good cry, and to revisit an old classic in a new way, check it out on Netflix today.
Watch the trailer, here!