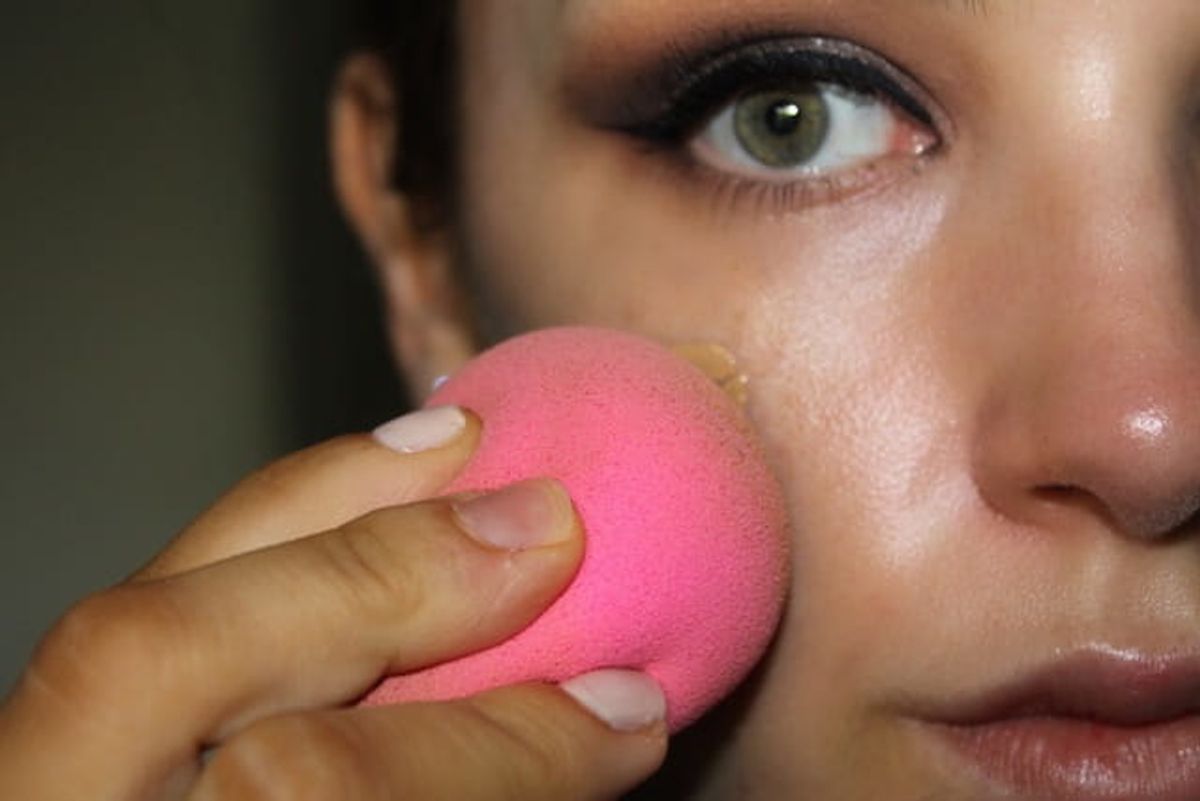 6 makeup sponges for smooth skin and a flawless finish
These six makeup sponges will give you a flawless finish, so you can put your best face forward
Apply makeup with accuracy, blend beautifully, and have a face that's "on fleek" thanks to a quality makeup sponge used as part of your beauty routine. There are lots of such sponges out there to choose from, so if you're not sure which ones are great and which are garbage, let us steer you in the right direction. These six makeup sponges will give you a flawless finish, so you can put your best face forward.
Beautyblender Pro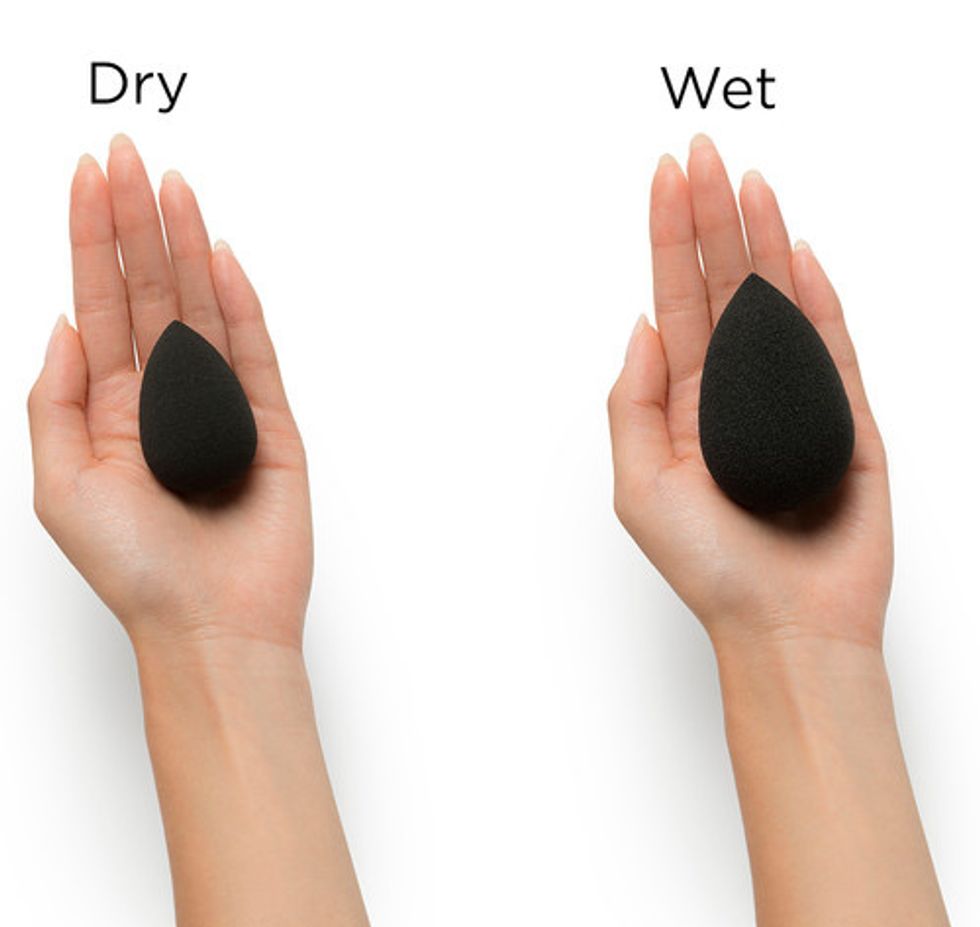 Beautyblender ProVia eleven.se
Professional makeup artists swear by this black Beautyblender Pro, perfect for long-wearing makeup in darker shades, bronzers, blushes, etc. This super sponge provides an even application and doesn't absorb much product, so there's no waste or worry. The rounded side is great for all-over coverage and the tip aims for accuracy. Use it damp or dry depending on your product's purpose. Dab a little for a lighter look or go for a full-on fab face. No matter your makeup mood, Beautyblender Pro is the tool to trust.

Cost: $20.00
Fenty Beauty by Rihanna Precision Makeup Sponge 100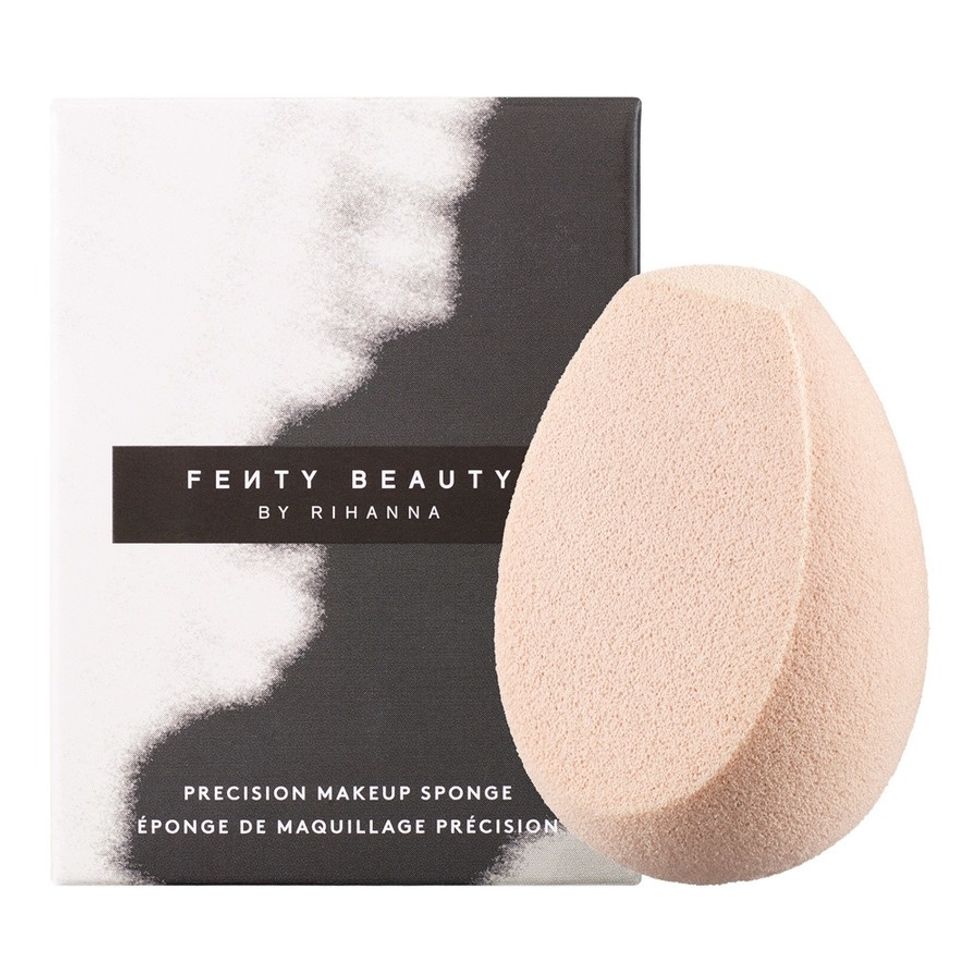 Fenty Beauty by Rihanna Via sephora.com.au
If Rihanna has a sponge bearing her name, it has got to be amazing. A gal as ravishing as RiRi knows a thing or two about looking lovely, so if we could turn out even half as pretty, it's a win. Her Fenty Beauty by Rihanna Precision Makeup Sponge 100 is a three-sided tool, perfect for blending, buffing, and blotting. Use with both wet and powdered makeup for anything from contouring to complete coverage. Latex-free and long lasting, this makeup sponge is as versatile as the singer herself.

Cost: $16.00
Real Techniques Miracle Complexion Sponge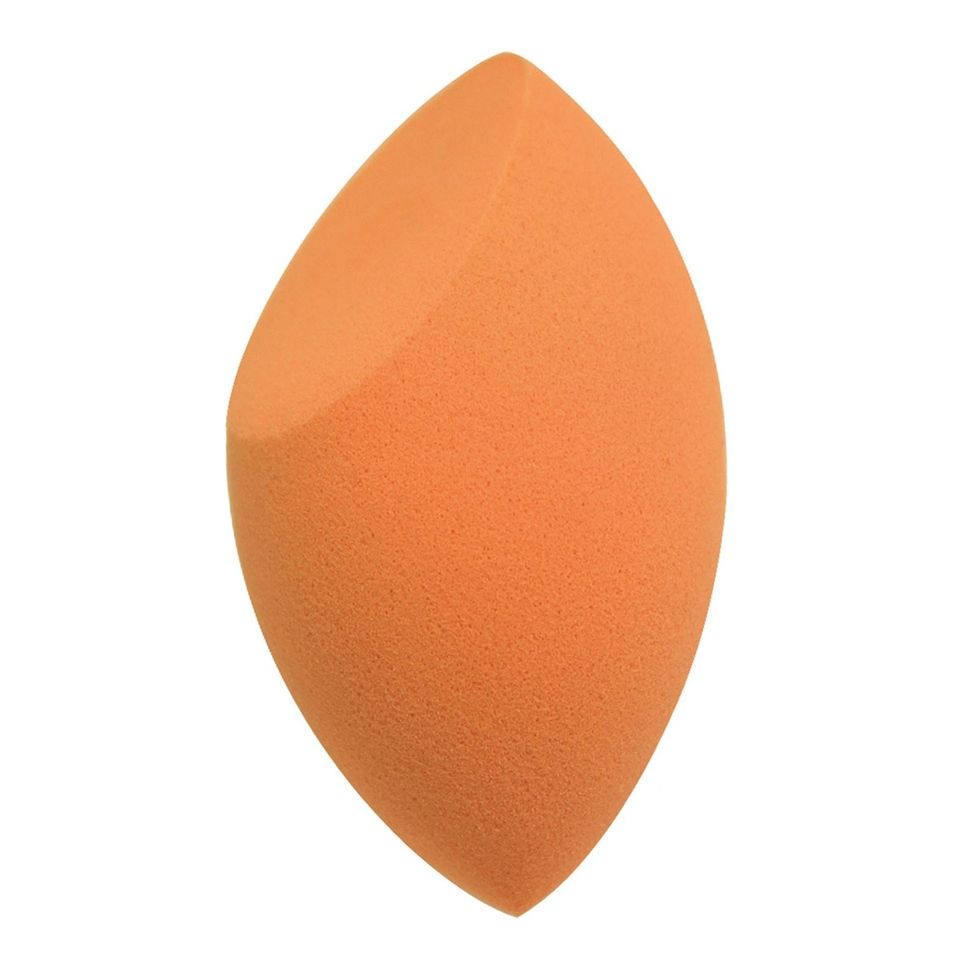 Real Techniques Via iherb.com
Miracles don't have to cost millions, proven true by the magic of Real Techniques' Miracle Complexion Sponge. Under six bucks and voted a "fan fave" by Ulta Beauty, this orange gem is perfect for covering the entire face or for zoning in on imperfections. Sweep the sponge all over or stipple where you need a little enhancement. With its 3-in-1 design – a flat edge, a rounded area, and a pointed tip – this makeup sponge is a miracle indeed.

Cost: $5.99
MintPear Beauty Blending Sponge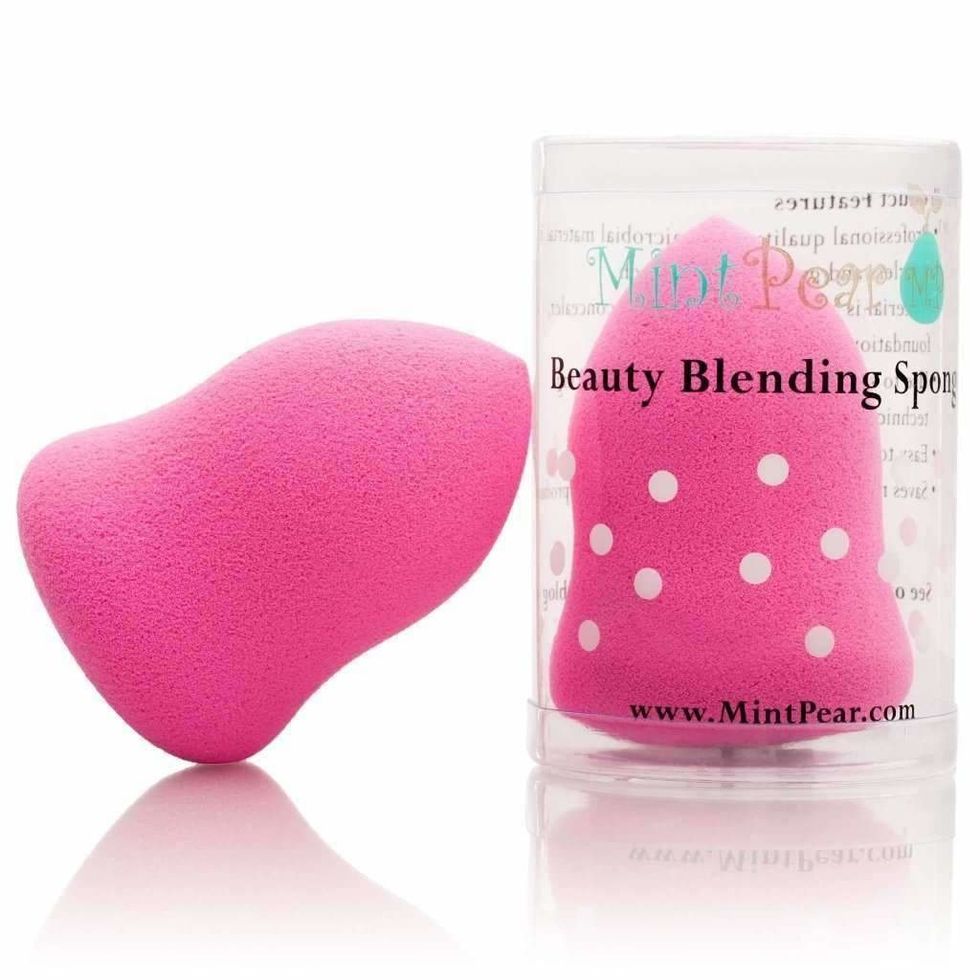 MintPearVia mintpear.com
Say goodbye to unsightly under eye circles thanks to MintPear's Beauty Blending Sponge. The unique bell/thimble shape is perfect for spot-on coverage where you need it most, delivering an even and undetectable smoothness to the delicate under eye area. Dab your liquid concealer lightly to cover with a coat and look bright-eyed and beautiful in seconds. Of course, you can use this sponge on other areas of the face too, but when your dreadful dark circles are putting a damper on your day, MintPear is there to perk you up to pretty.

Cost: $9.99 (on sale!)
Zodaca Flawless Beauty Makeup Liquid Foundation Foam Sponge Blender/Applicator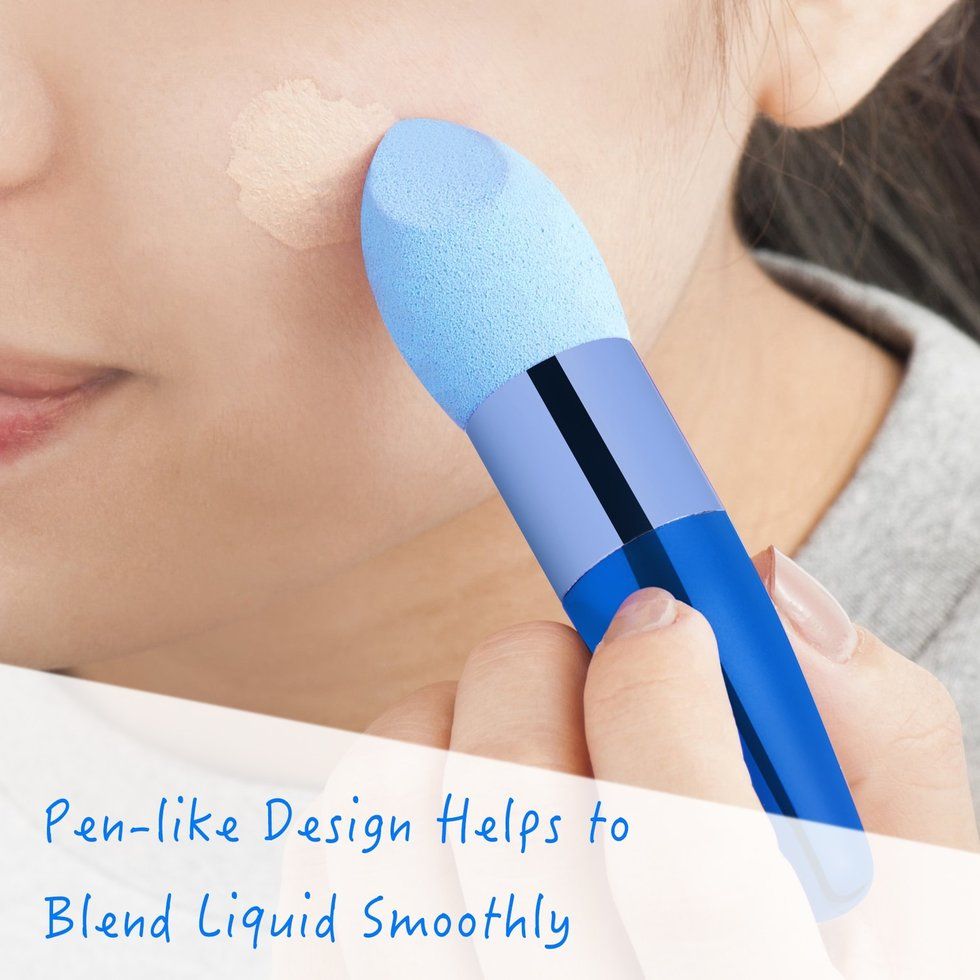 Zodaca Via overstock.com
Can you handle this!? No muss, no mess with the Zodaca Flawless Beauty Makeup Liquid Foundation Foam Sponge Blender/Applicator. When you want a precise application of your liquid makeup or need a sexy slick contour, this blender/applicator will have you feeling like a superstar as you make yourself up like a pro. Dab, dot, or delicately drag across your skin to get that precise and on-point look. The only thing more flawless than this sponge from Zodaca is you!

Cost: $5.99
Sonia Kashuk Latex-Free Makeup Blender Sponge – Marble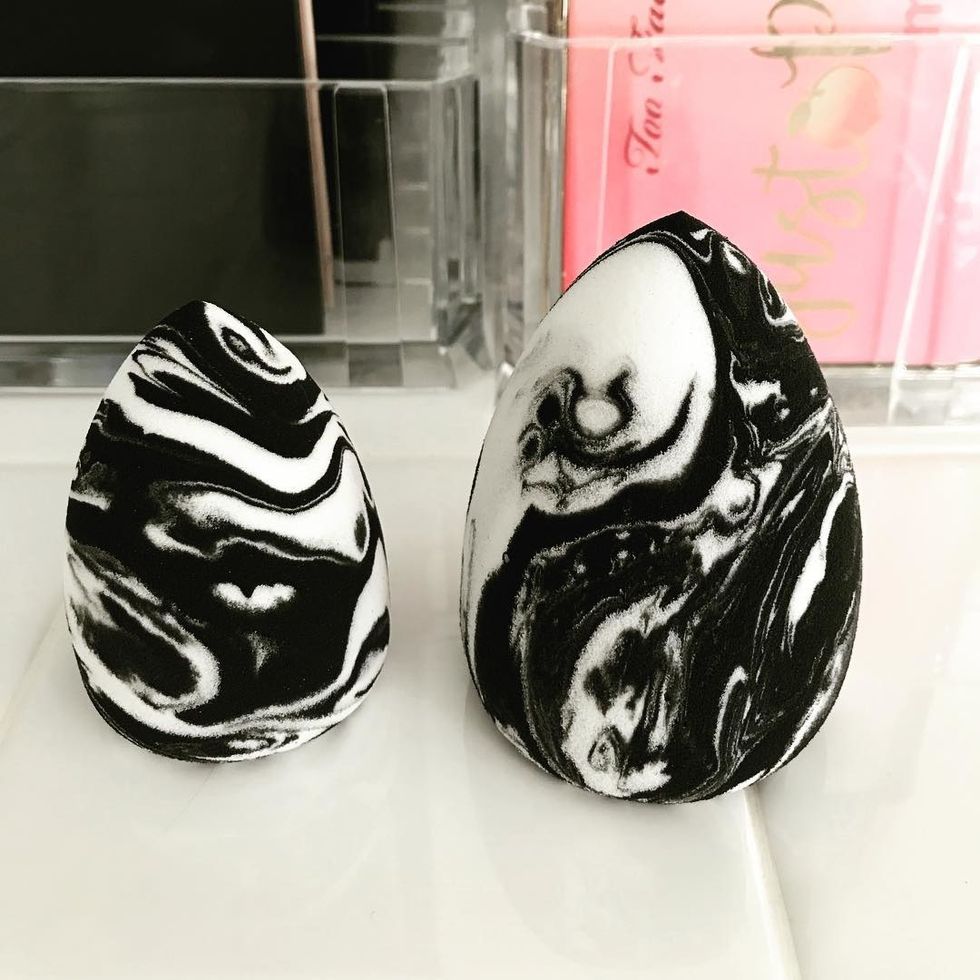 Sonia Kashuk Via target.com
These cute marble makeup sponges are certainly fun to look at, but all eyes will be on you once you apply your makeup with one. Sonia Kashuk's Latex-Free Makeup Blender Sponge is soft and smooth, helping you to get that "airbrushed" look you see on your favorite celebs and in fashion magazines. The tapered shape lets you get into all the "nooks and crannies" and you can use the larger portion for an allover finish. Marble = marvelous!

Cost: $10.00 (2-pack)
Sponge your way to sensational!