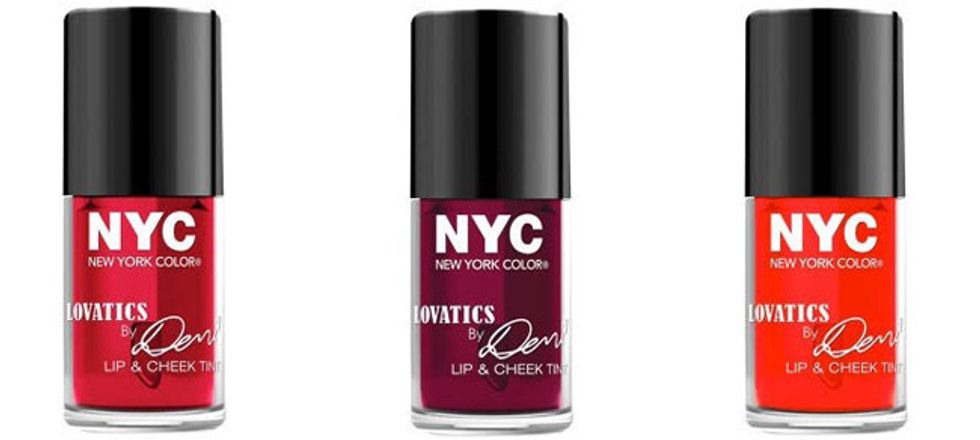 Best Lip Stain by Demi Lovato
Bright and long-lasting color from Demi Lovato
Generally speaking, I prefer a subdued lip – a sheer gloss or perhaps a light and shiny tint, and I'm out the door. I'd rather sport a natural look or play up my eyes rather than my lips. That said, there are certain outfits and particular moods that have me longing for a deep, rich hue or a bright pop of head-turning color.
Lipsticks are cool, but when you're wearing a darker shade all night long, it's 100% going to wear off and look a hot mess. Plus, the inevitable bleeding and feathering are never part of a put-together face. That's why I got into lip stains and tints for color that doesn't bleed or fade for hours of wear, day or night.
Lip stains and tints are kind of like magic markers for your face. They slide on just like a marker and once they are dry, they don't budge… really. It's as though the color soaks into your lips making them pop with an easy application. And for the most part, they are usually shaped just like a thick pen with a full tip, making them quite easy to apply without going outside the lines. As long as your lips are perfectly smooth (no dryness, chapping, or flaking), lip stains and tints always look perfect.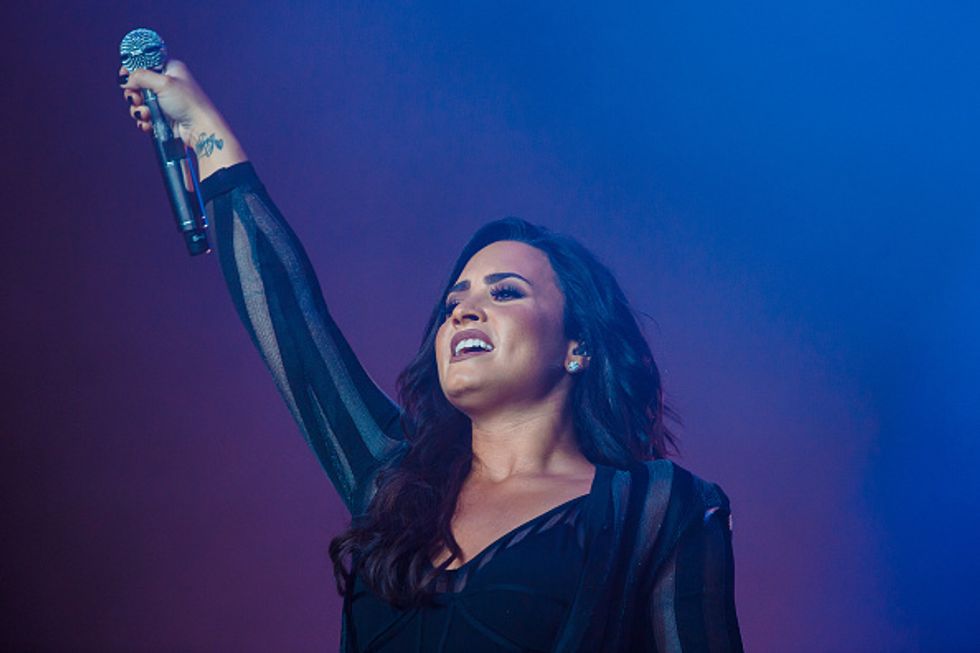 No wonder she always looks so good!
One day I was browsing the aisles of my local Duane Reade and saw some cosmetics on sale. I can't pass up a good bargain, so I took a look. I saw what I thought was a bottle of nail polish, but it was actually NYC Lovatics by Demi Lip & Cheek Tint. Who knew Demi Lovato was a makeup gal? Well probably lots of people, but I was, up until then, unaware. I'm glad I'm finally in the know!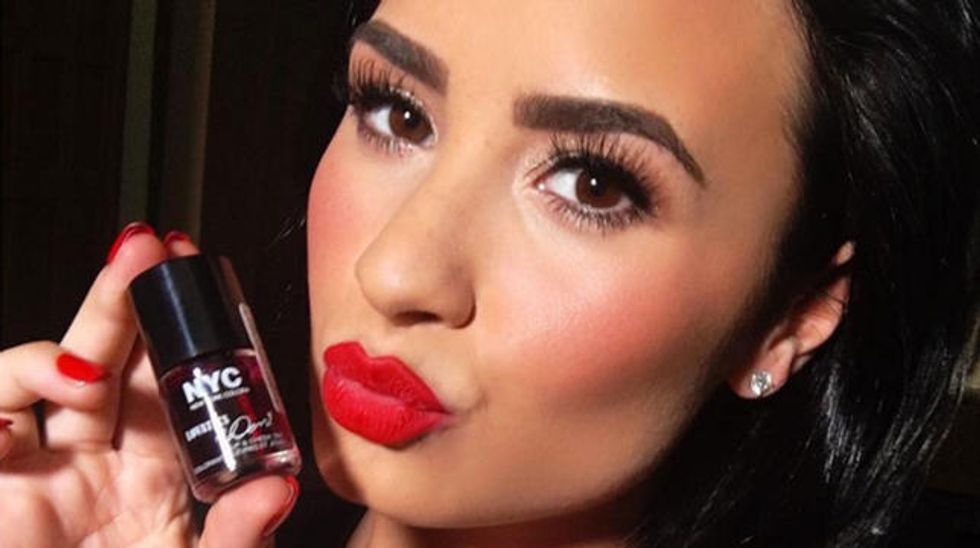 Via thebingbing.com
I saw all the fresh colors and selected "Cheeky Pink" thinking it would go best with my fair-to-medium complexion. I understood how this product would work for the lips – instead of a pen, I'd brush it on with the brush that looks just like a nail polish brush – but I was intrigued as to how this would go over on my cheeks. I was picturing clown city.
I got home and gave it a try. Lips first. It swiped on with ease and using a brush was surprisingly more precise than the pen variety, which I couldn't believe, being a free-flowing brush and all. Then for the cheeks. I braced myself in case I'd turn out looking like a beauty pageant toddler. I swiped a few strokes on each cheek and rubbed it in lightly. To my pleasant surprise, my cheeks looked like I had a natural flush… it was lovely, light, and pretty. Paired with my vibrant lips, this 2-in-1 was a gem. And the fact I got it on sale was a bonus.
While I don't use the tint every day, I am convinced this bottle will last far longer than the pens do, as they tend to dry out pretty quickly. Hmmm, maybe I should start using my tint more often than my sheer gloss and let my lips do the talking thanks to Demi. And if you think I'm blushing, remember, it's my cheek tint doing the work!
Go grab a bottle of this lip and cheek tint and see what you've been missing. Play some Demi music and rock on with your bad self!