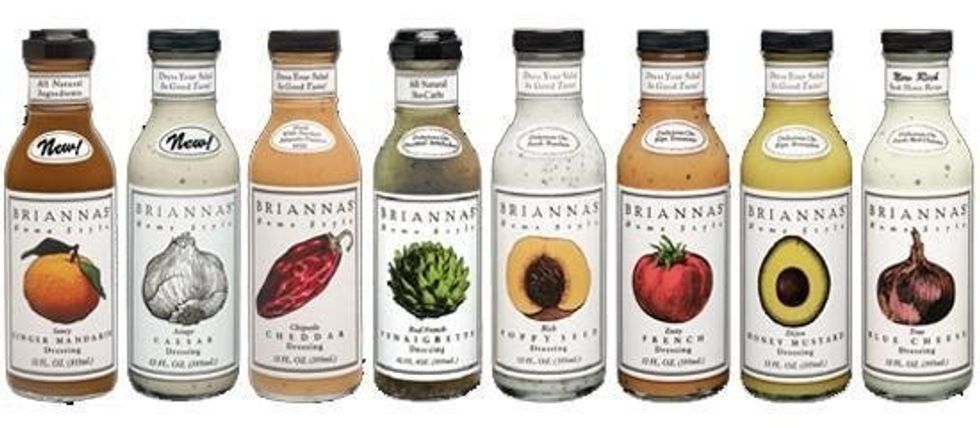 Best line of gluten-free salad dressings – Briannas
When it comes to avoiding gluten for those with allergies or food sensitivities, when it sneaks into foods that don't seem to be obvious culprits, the results can be disastrous. One item that often contains gluten is salad dressing, believe it or not. That's why those who must avoid gluten need to find a dressing that is not only safe to eat, but absolutely delicious. Thankfully, Briannas has 13 delicious salad dressing flavors that are free of gluten but full of great flavor.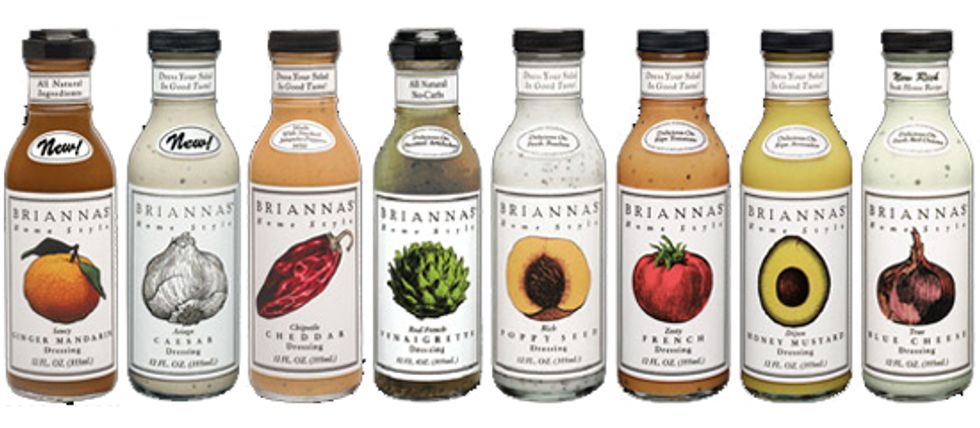 Via pinterest.com
Briannas dressings are pleasing to every palate and are not only free of gluten, but are nut-free and trans-fat-free as well. Can this get any better? It can! Just take a glimpse at some of Briannas' gluten-free flavors and try not to drool. Their best-seller is Rich Poppy Seed, and for something perfect for summer, the Blush Wine Vinaigrette sounds light and luscious. Dijon Honey Mustard, Classic Buttermilk Ranch, Asiago Caesar, and Creamy Cilantro Lime are also among their 13 GF (gluten-free) flavors.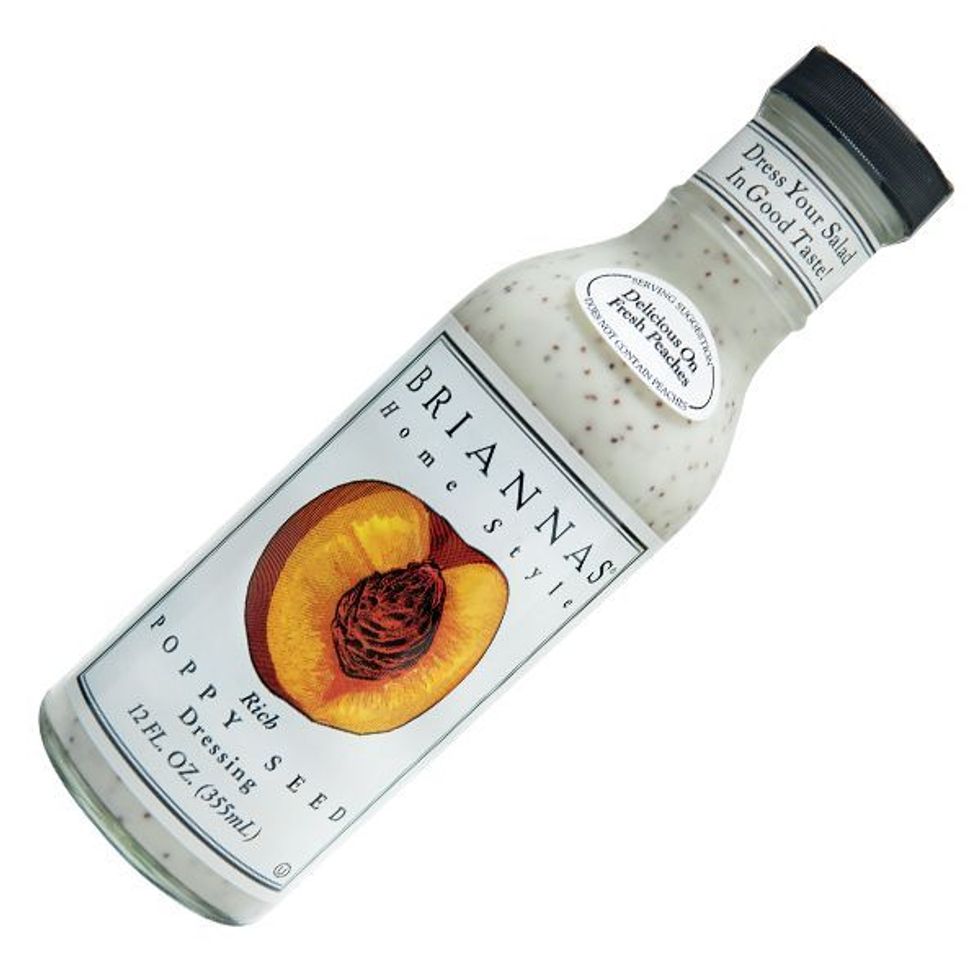 Via pinterest.com
The company is family owned and operated, making you feel even better about purchasing Briannas' delicious dressings. But eating them will make you feel pretty good too! Top fresh salads with your favorite flavor, dip veggies into the creamy styles, or even marinate your chicken or fish in Briannas to create new recipes your whole family will devour, whether they keep gluten-free or just want something superb for supper!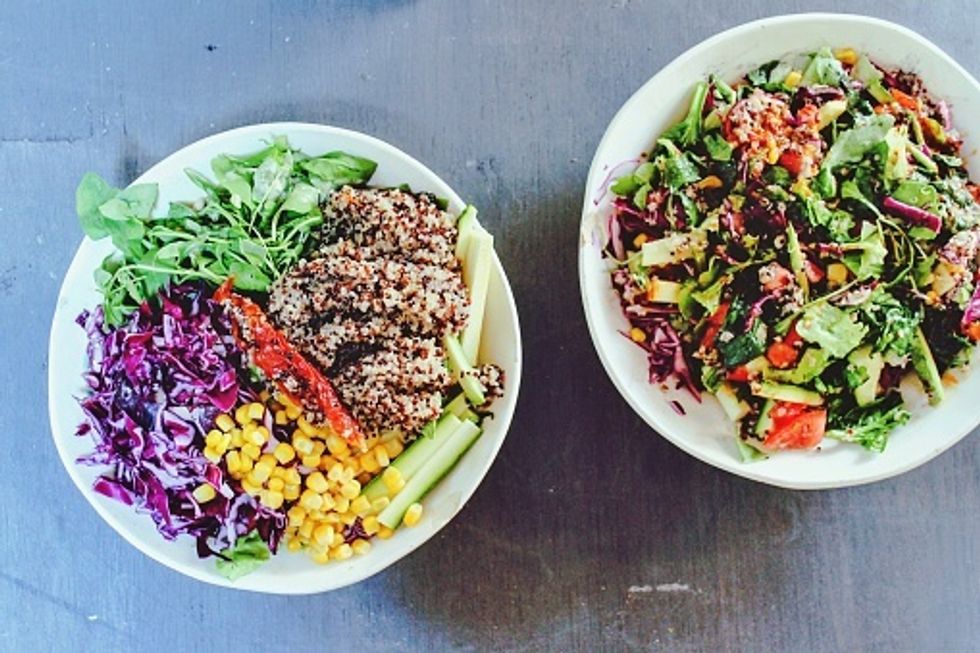 With summer here, salads are the perfect go-to light bite or meal starter. With Briannas GF dressings, your salads will be better than ever, and far easier on your tummy if you must dine with GF food in mind. Take it from me, these dressings are the best you'll find on the supermarket shelf, and I am not even gluten-intolerant… I just love the stuff.
I'd highly recommend the Rich Poppy Seed, which is only $2.98 for a 12 oz. bottle atWalmart. It's no shock that this flavor is the company's best seller. The rich and sweet taste is unique and tangy, and pairs well with any salad, even those with fruit in the mix, like apples or grapes. I've even used it in place of mayo when making tuna salad for an extra special sandwich.
Go for Briannas the next time you're in need of a new dressing. Every GF flavor is absolutely delightful, so you can't go wrong. If you are looking for some recipe inspiration, head over to Pinterest for heavenly salads and other mouthwatering dishes which make use of Briannas dressings. A spinach berry salad with crumbled goat cheese would surely hit the spot! Or how 'bout bleu cheese over a sirloin and quinoa salad with penne and kale? Make your own creation and pin yours!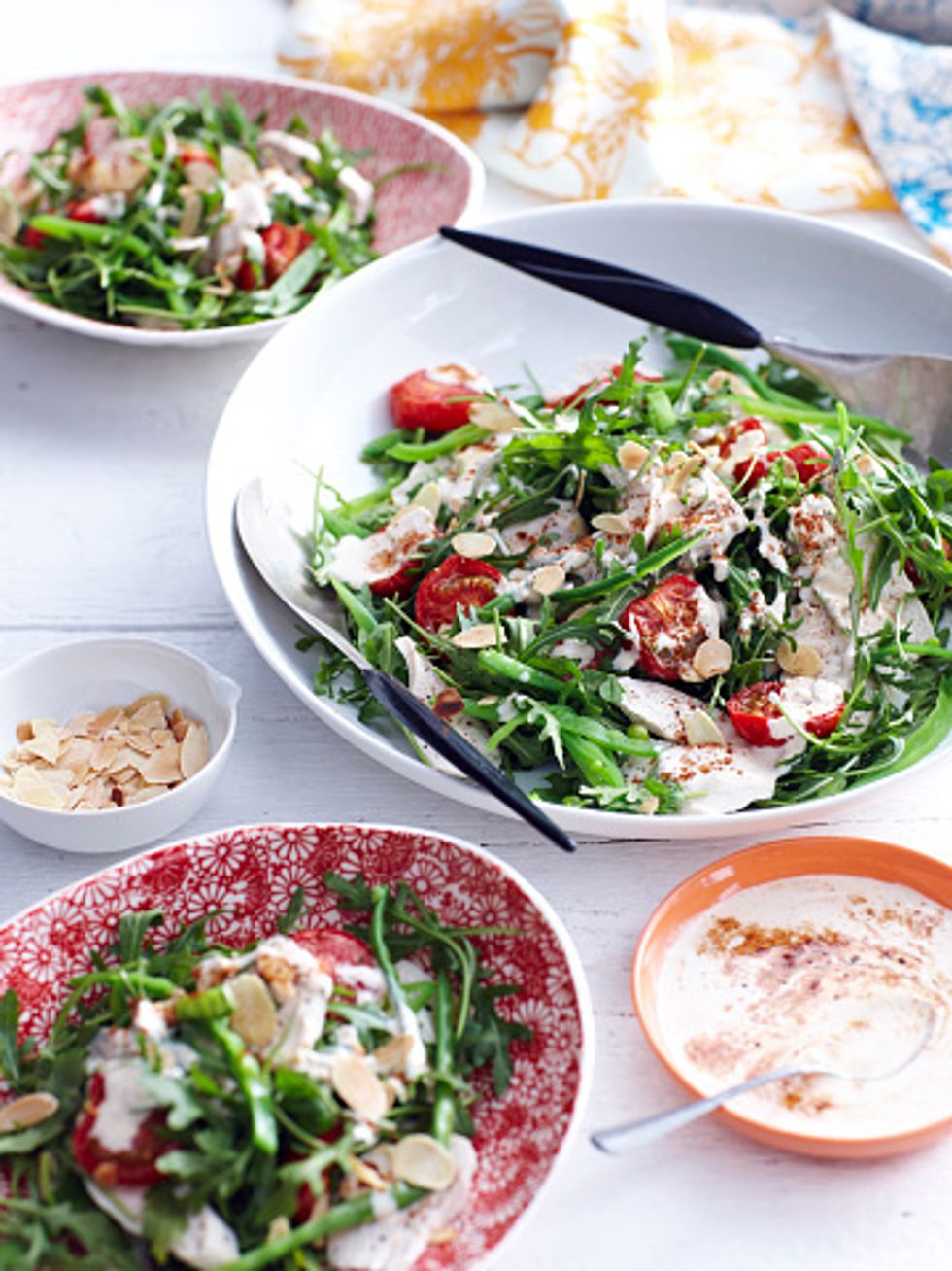 The dressing makes the salad and Briannas makes the dressing you'll crave. They truly "dress" to impress!