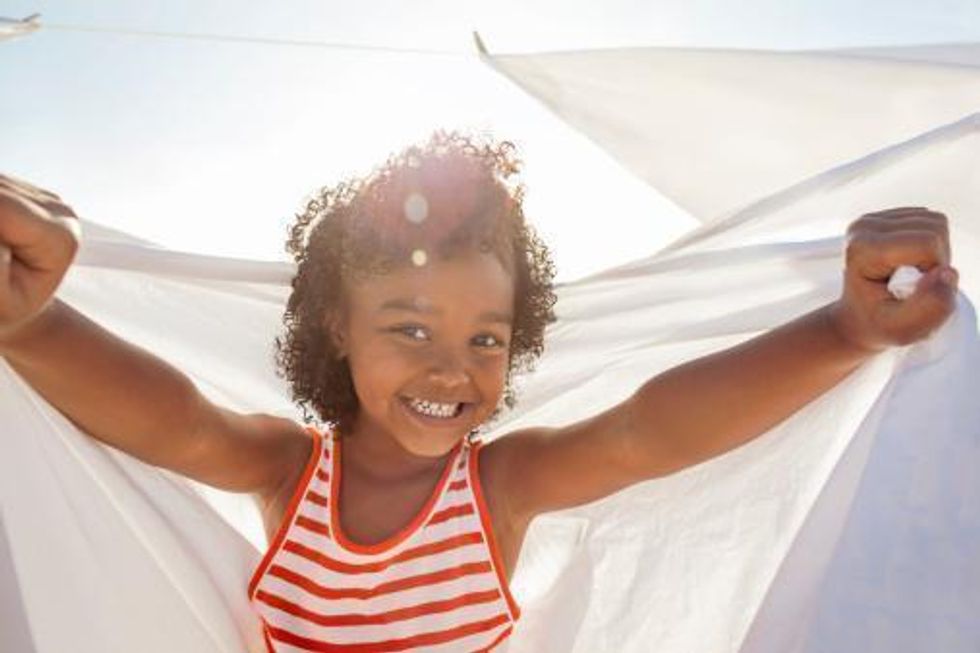 Best laundry detergent for sensitive skin - Tide Free and Gentle Liquid Laundry Detergent
For those of us with sensitive skin, even something as basic as doing the laundry can have its consequences. Harsh chemicals, fragrances, dyes, and other ingredients in regular detergents may be tolerable for most, but when sensitive skin is an issue, clean clothing may mean breakouts, rashes, irritation, and inflammation for the rest of us.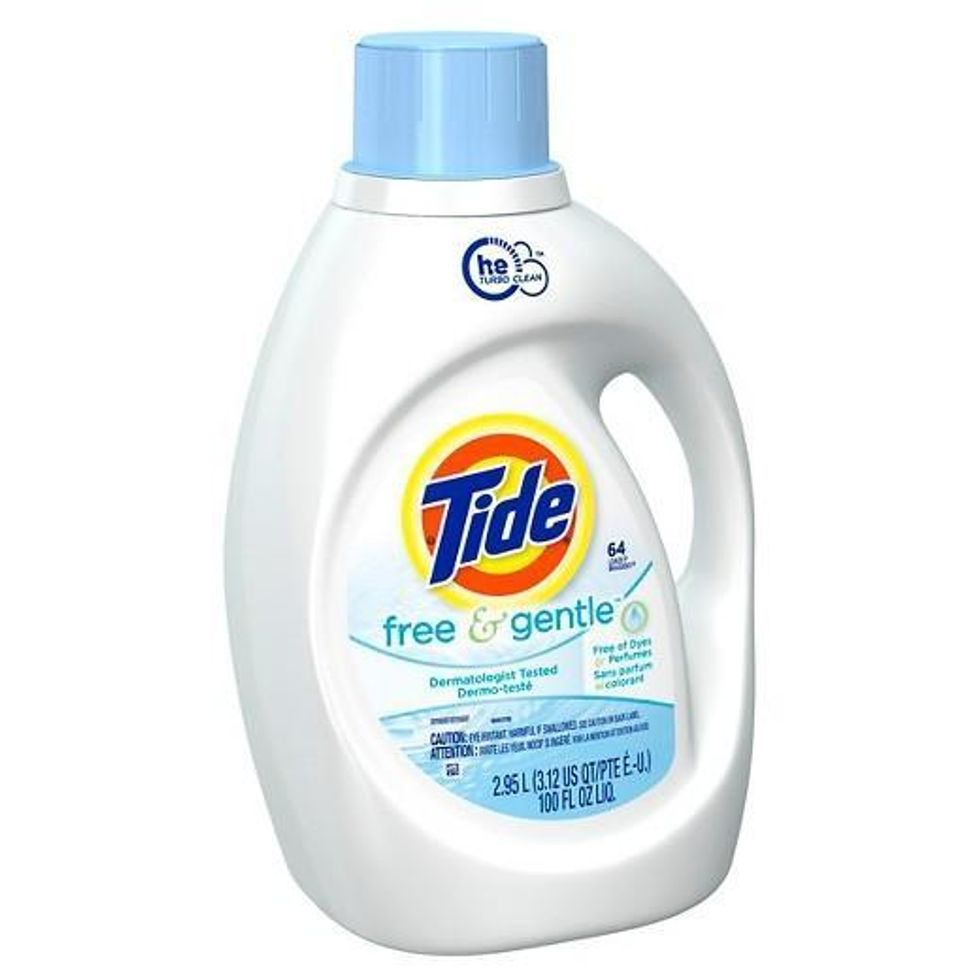 Via target.com
Not washing our clothing is not an option, and dealing with the aftermath of using regular detergents is an even worse fate. Thankfully, there isTide Free and Gentle Liquid Laundry Detergent. This gentle liquid detergent is hypoallergenic, 100% free of dyes and perfumes, dermatologist-tested and approved, and gets clothes clean as can be. No more worries about sensitive skin issues and no more stains and dirt on clothing! A win-win for those with sensitive skin who want their clothing fresh and looking like new.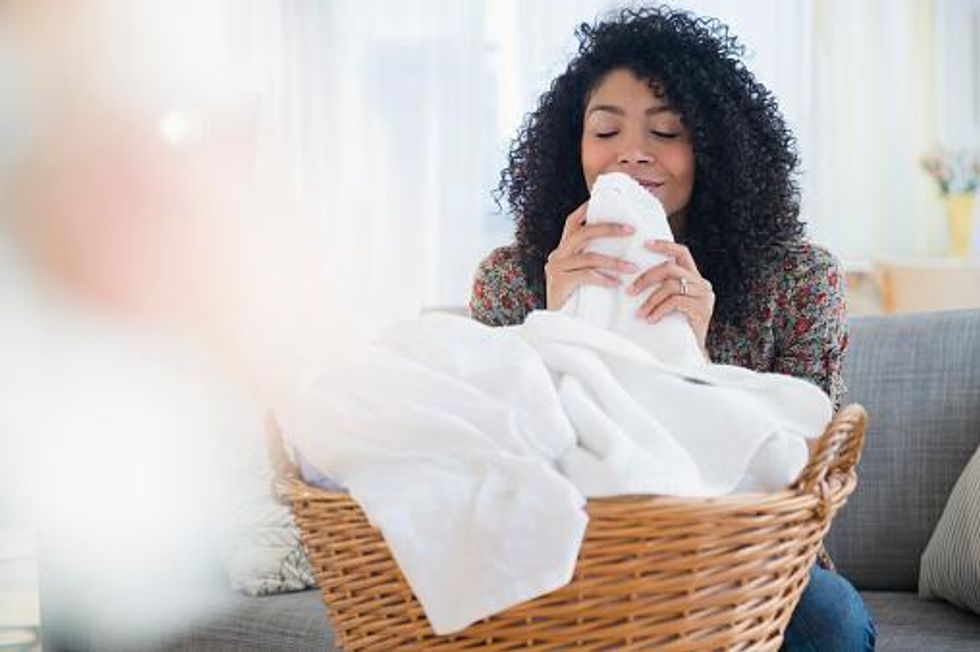 Not only is Tide Free and Gentle a winner in the eyes of those with skin concerns, but as per Tide, it is "recommended as #1 by leading washing machine manufacturers and is considered America's #1 detergent." There's nothing better than #1, and as a user of the product, I can assure you America got this one right!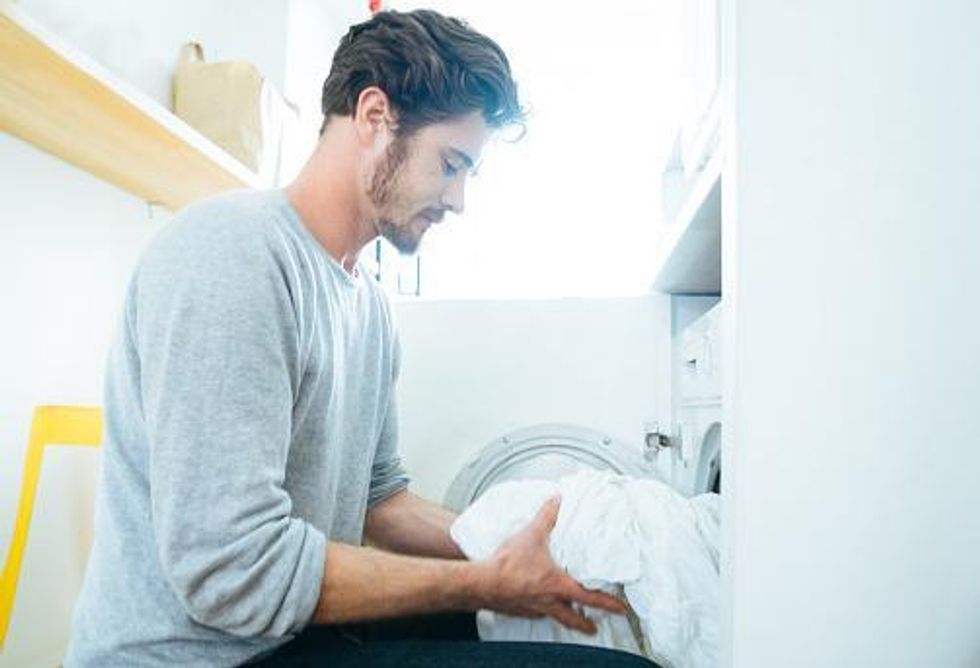 Tide Free and Gentle is delicate enough to use on any items deemed machine-washable and is safe for use on baby clothes too. Get the whole family in on the gentle strength of Tide.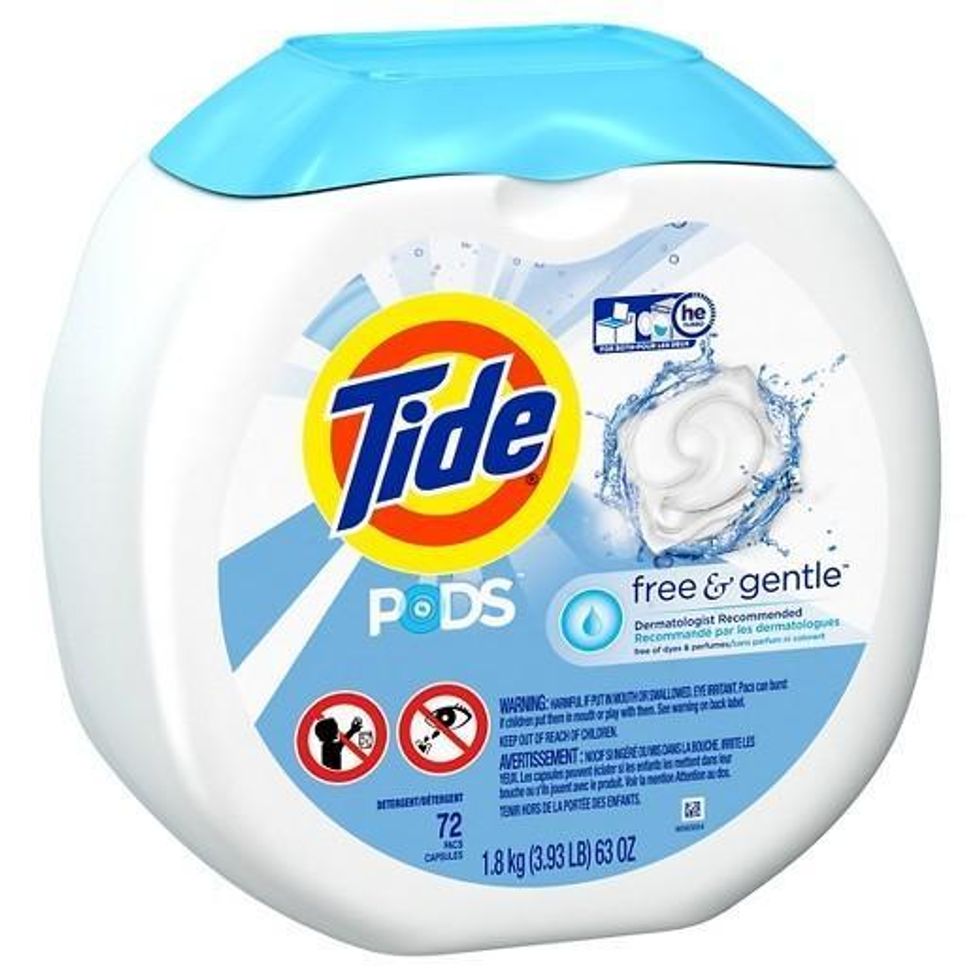 Via target.com
If liquid isn't your detergent formula of choice, Free and Gentle comes inpowder form and easy-to-use pods as well. After one use of any of the three, you'll notice brighter clothing, fewer stains, and no more of those horrible skin reactions you've faced in the past with other brands.
Doing the laundry needn't do a number on your sensitive skin. Get your clothing as clean as a whistle and let go of the worries that your skin will be affected by the detergent.
Tide Free & Gentle is exactly what it claims to be. Finally, a detergent those of us with sensitive skin can feel safe using. Your next load will take a load off your skin worries!