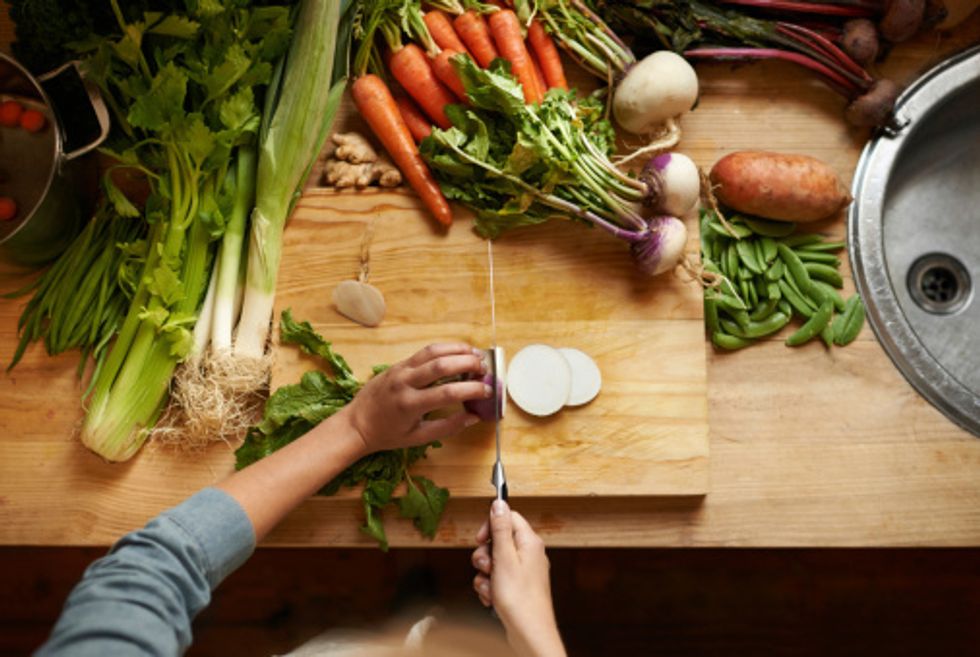 Best Kitchen Knife Set For the Home Cook
Chop chop, let's go. You have a crusty sourdough to slice, a tenderloin to tie, and a whole forest of root veggies to dice. You're going to need a lot of equipment. We recommend starting at the basics. Like all good fashionistas need a basic white tee, all good chefs and home cooks need to have basic knifeware.

When considering buying knives, we suggest a set. This way, you'll streamline your collection and get a variety of all you need at a cheaper price. When selecting a knife, it's important to look for a comfortable handle, a strong and sharp blade, and a balanced design. More accidents happen in a kitchen when knives are dull! The perfect knife set will give you confidence and control in the kitchen.
Our top choice for a basic set is the Zwilling J.A. Henckels Twin Signature 7-pc knife block set. Made in Germany, these knives are expertly engineered and designed for even the most amateur aspiring chef. Here's what you'll get. The Kitchen Shears are great for snipping butcher's twine and opening all varieties of food packaging. The 4-inch paring knife deveins a shrimp in no time. The serrated knife and chef's knife come in handy for breads, fruits and vegetables. The set also comes with a 9-inch sharpening steel to keep your knives at top performance, and a block for easy and safe storage.
The knives come very sharp already and their blades are long lasting, so you won't have to saw through tough foods with a dull blade. They're made with special formula Zwilling steel, which makes them resistant to corrosion. The triple-riveted handles make for comfortable chopping. Also, they are dishwasher safe and have a lifetime warranty.
Coming in at $116.63, we think the combination of Zwilling's quality and affordability makes it the best knife set for the home cook. Let's get chopping!