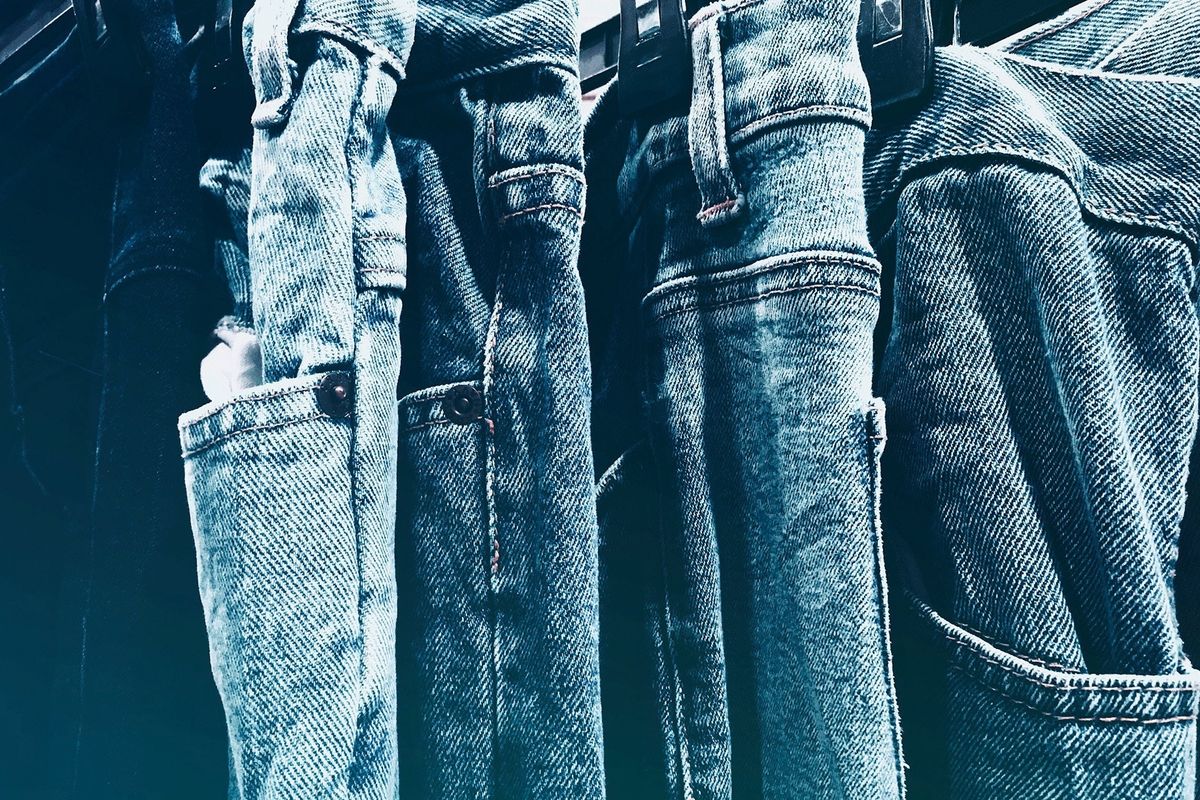 Best Jeans Under $100
You don't have to shell out to look chic.
Oh, denim, where would we be without you? Levi Strauss never envisioned the multi-million dollar industry his invention would spawn when he teamed up with tailor Jacob W. Davis in 1873 to produce a rugged pair of pants that could withstand the rough and tumble activities of the mid-19th-century blue-collar lifestyle.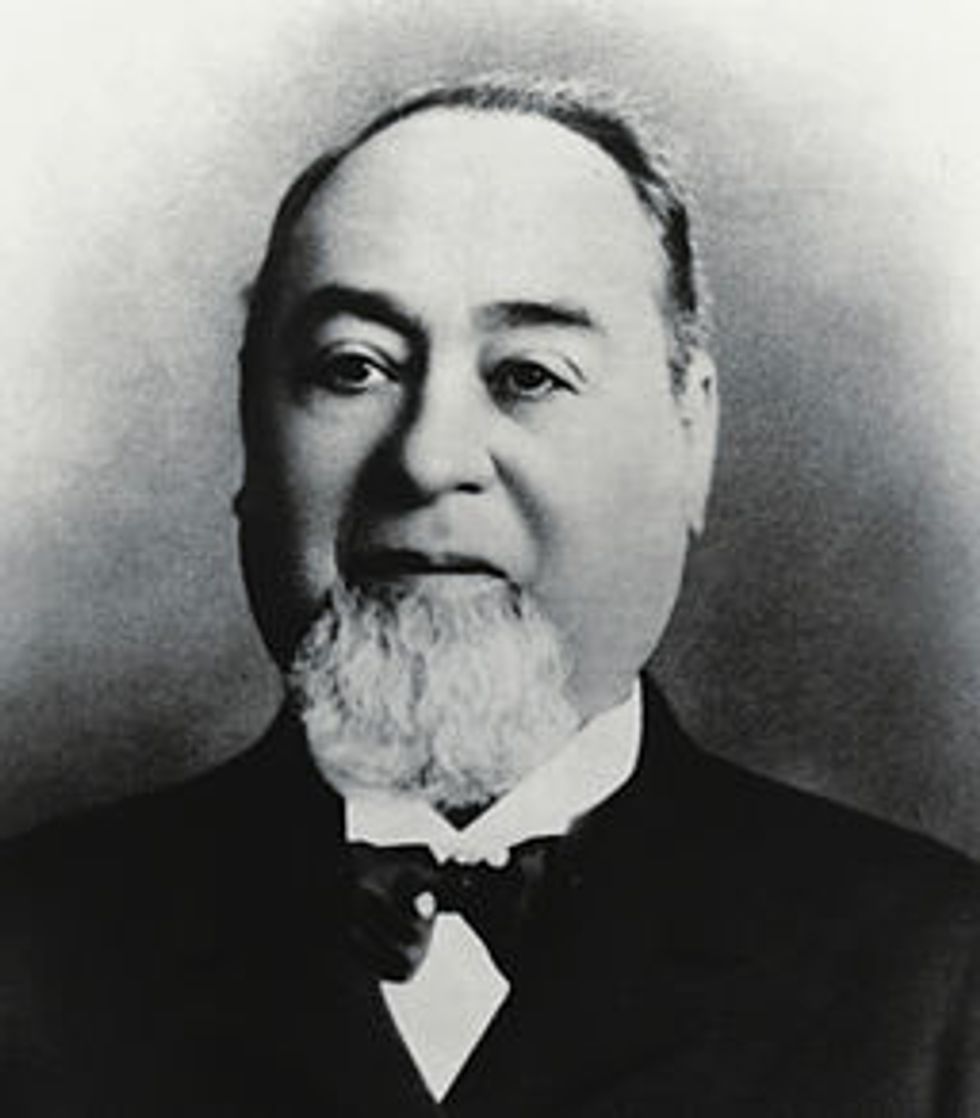 The jean-ious himselfBy UnknownUnknown author [Public domain], via Wikimedia Commons
The word jeans comes from the Italian word for the cotton corduroy material, or jean, from which they are made in Italy. The word "denim" comes from French weavers in Nîmes who managed to replicate the jean material originally produced in Genoa. Their version of cotton corduroy was more of a cotton twill textile and became known as "Serge de Nîmes," which was eventually shortened to "de-nim" (denim).
Today, jeans are the ubiquitous bottoms seen on everyone from royalty to pets and prices range accordingly. From $1,800 Balenciaga convertible cargo jeans to $2 yard sale deals, you can score a pair at any price point. But with so many choices available how do you know if your $300 jeans will outlast your $50 pair from The Gap?
How to tell if your jeans are well made
There's nothing worse than an unintentional, ill-placed hole that somehow materializes on your jeans. While holes are often the natural result of many wearings and washings, they can also be attributed to poor fabric quality. One way to tell if a pair of jeans is high-quality is the weight of the material. As it turns out, a high thread count is not just a sign of great sheets—it's also a sign of denim that's made to last.
Stitches matter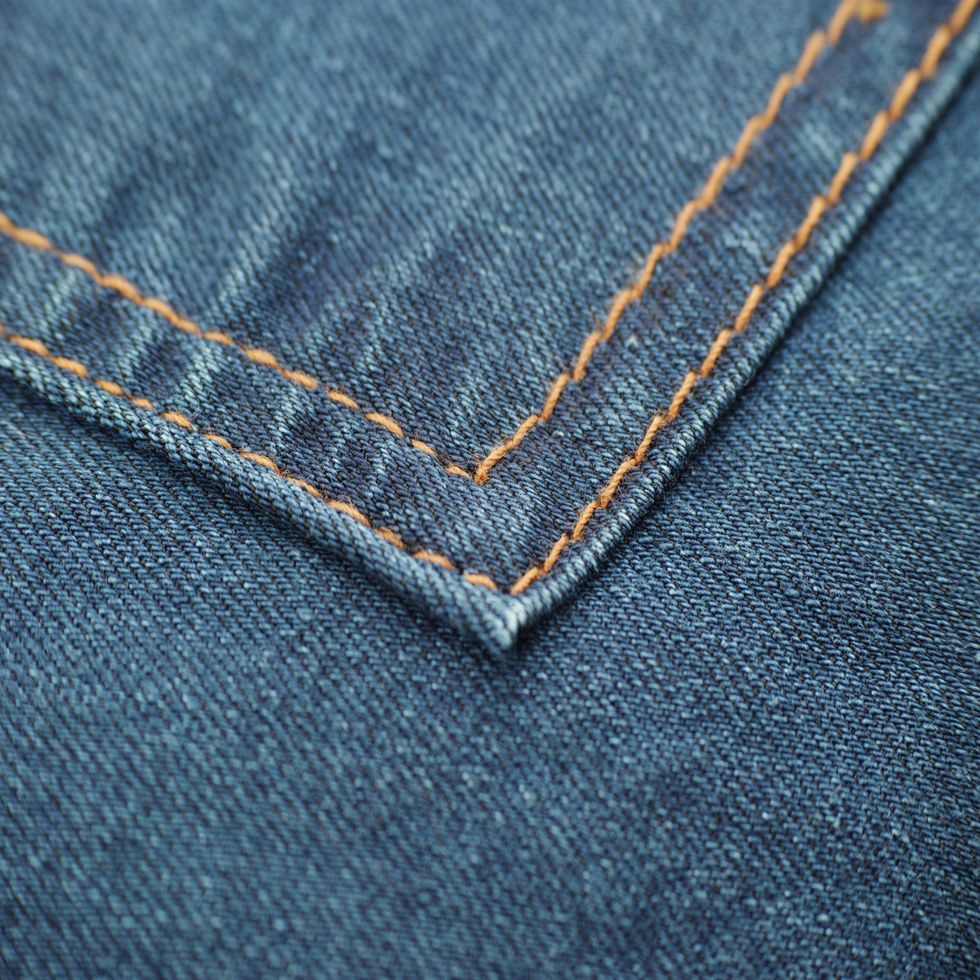 Double the strength
Next time you're shopping for a new pair of jeans, check out the stitching before you try them on. Keep an eye out for double-stitching (a second line of stitches to safeguard the connection of two pieces of fabric) and a more robust, durable thread. Rule of thumb: the thinner the stitching, the more likely the seams will rip when you least expect it.
It's a bit of a stretch
If you like a bit of give in your jeans (and who doesn't?) look at the label for the level of Lycra or Spandex in the material. Anything more than 2% will most likely result in the dreaded "baggy bottom" syndrome. While you may feel superficially thin (my jeans are so big on me, I must have lost weight!) there are few things more annoying than constantly hitching up your pants.
The details matter
Copper rivets and buttons are always a good sign when it comes to quality. Even embellishments can be a signal of a carefully crafted pair – but take it with a grain of salt. Oftentimes poorly made jeans will rely on embellishments to make them seem more well made than they actually are.
You get what you pay for
As with many things, price is often an indicator (but not the only factor) of the quality. Jeans are like makeup in this way: while you can be assured the Dior mascara you splurged on will be of higher quality than the Maybelline stash you reserve for everyday use, the question is always if the premium price is worth the premium quality. Happily, you don't have to break the bank for a solid pair of jeans. There's a point at which, no matter how much you pay for jeans, the quality is just not going to improve. That's when you start paying for the brand, and not the jeans themselves.
That said, here are some well-made, stylish jeans for under $100. Happy shopping!
Everlane's ethical skinnies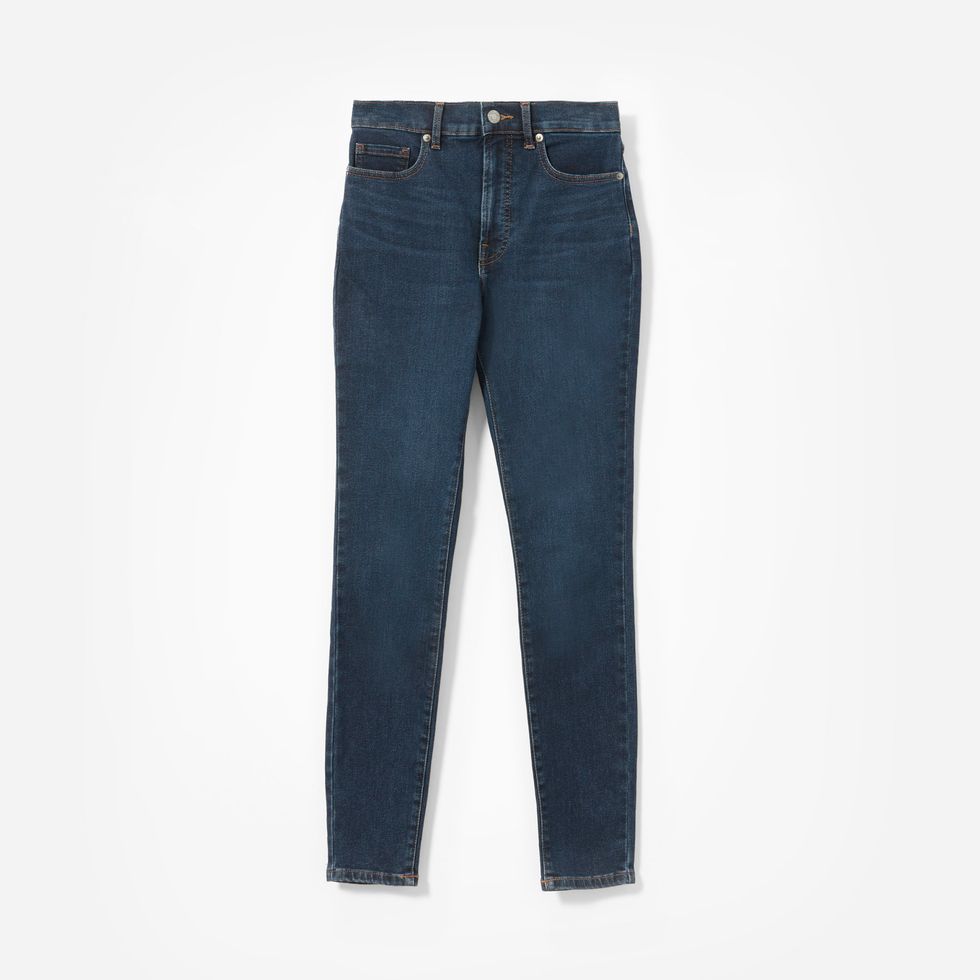 No cotton was abused in the making of these jeans
Today's educated consumers are interested in the provenance of their food as well the quality, so why should clothing be any different? Everlane's "radical transparency" is a refreshing take on the fashion industry, providing insight into everything from their costs to manufacturing factories. Their $68 Authentic Stretch High-Rise Skinny Ankle Jean is made from a flattering denim stretch material that won't succumb to baggy bottom syndrome. It comes in four trendy washes (dark blue, mid blue, black, and washed black) with an 11-inch inseam (read: no muffin top). Fans love its thick material—a rarity with stretchy jeans—and consistent snug fit, even after multiple washings. With a wide range of sizes, from 23-33, it's not hard to see why this brand has won the hearts of its many enthusiasts.
Madewell's well-made blues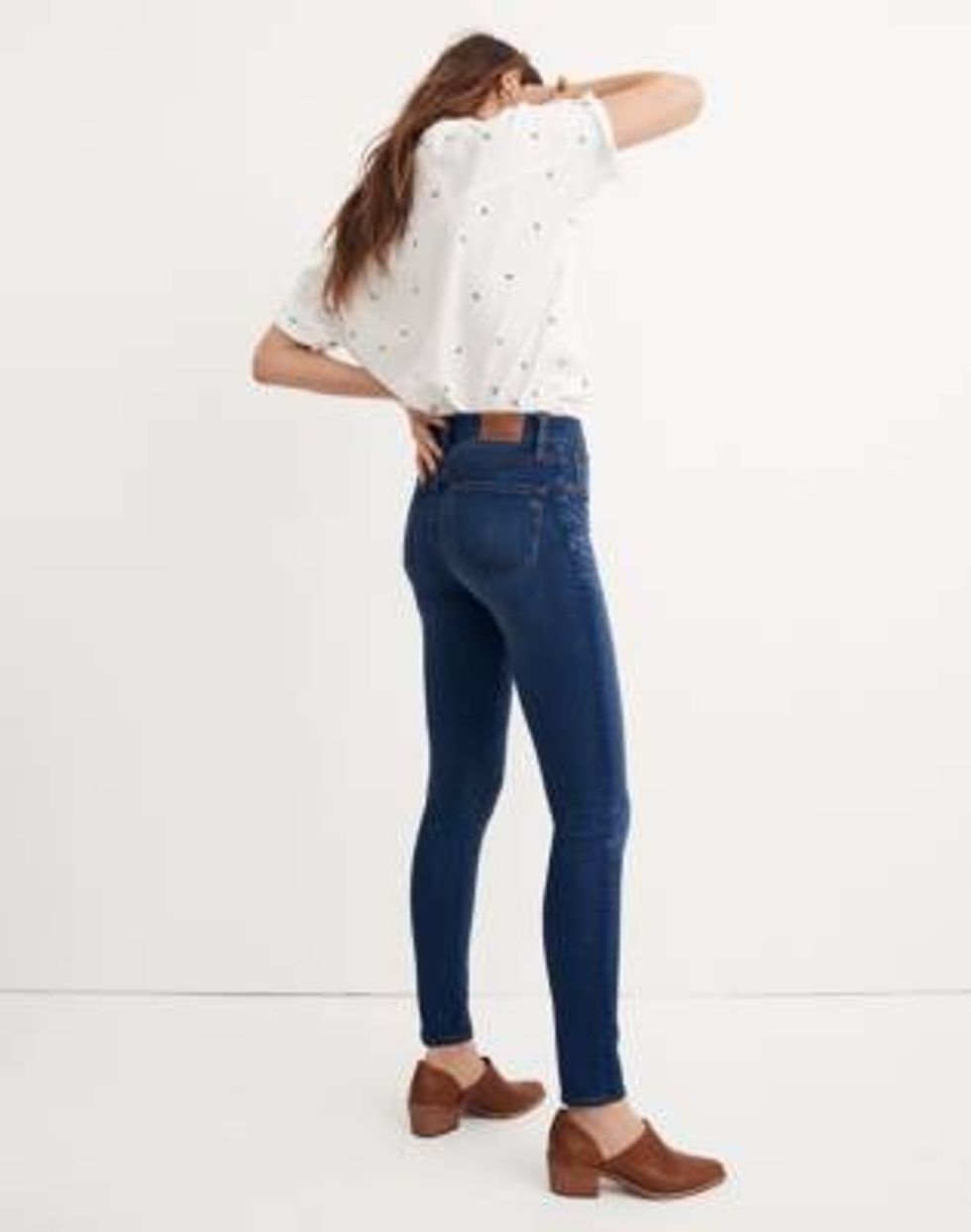 These jeans were made for walking
There is a lot to love about JCrew's sister store. With a style that makes you want to take a road trip across America and Instagram the whole escapade, Madewell has fast developed a reputation for reasonably priced, expertly produced clothing. It's not quite fast fashion like Zara or H&M, but is still an affordably chic line. Their Roadtripper Jeans in Orson Wash (only $75) are one of their top sellers, thanks to superior denim fabric, some serious stretch, and a breathable cut. You'll rock a nine-inch inseam and slim leg fit that makes just about everyone look svelte. Keep in mind the sizing runs big with this pair, so you may want to pop over to your local Madewell or order a few sizes to find your perfect fit. They come in a wide range of sizes and also offer petite and tall versions.
Levi's comes through in a pinch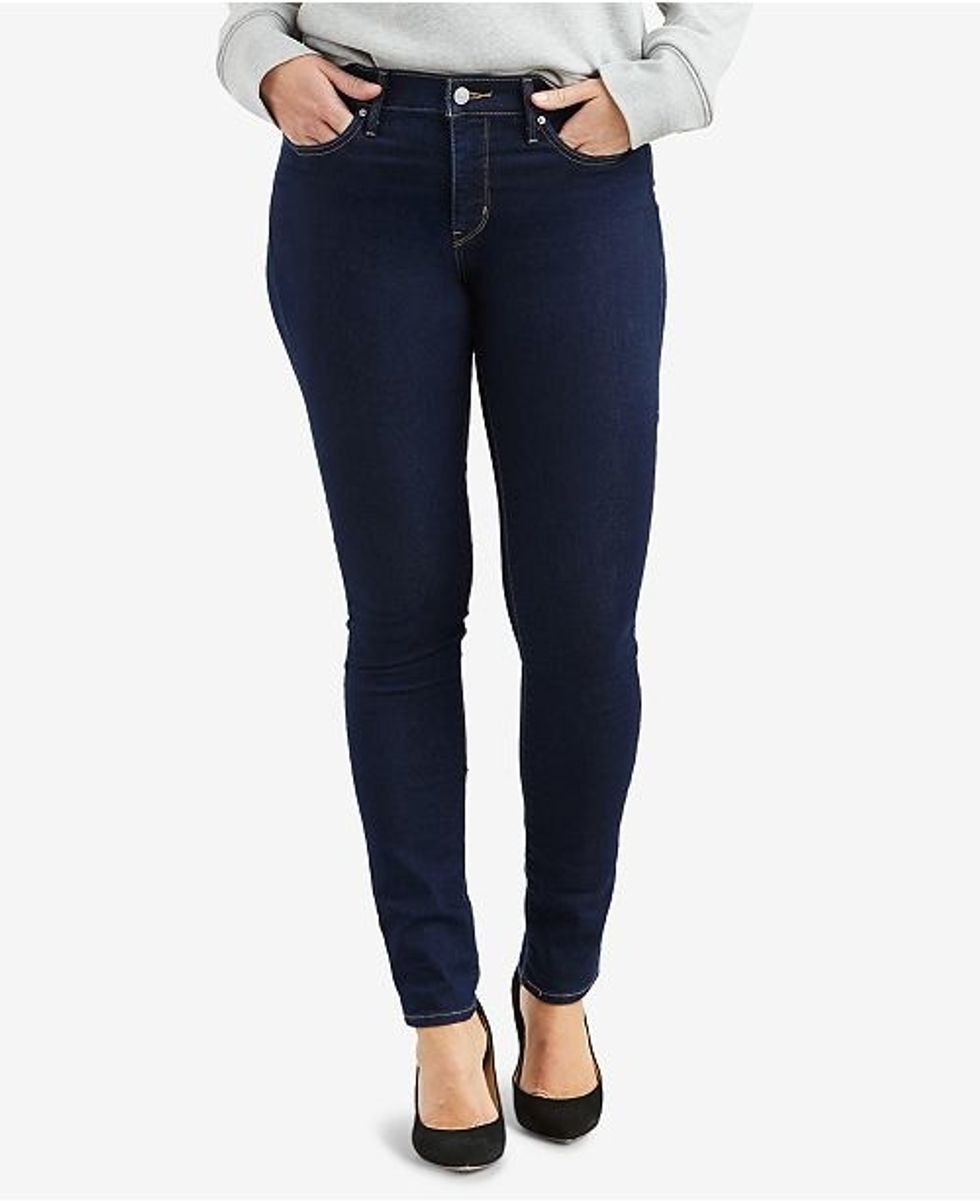 Lifts, flattens, and sculpts...all for under $75
For over 140 years Levi's has been a reliable purveyor of high-quality jeans and this pair is no exception. Their 311 Shaping Skinny Jeans are an incredible value under $75. Thanks to a blend of multiple fibers the jeans are super soft—and provide a comfortable allowance in the waistband for food babies and post-partying bloating. Not only that, but their nine-inch inseam has a tummy-slimming front panel to keep you looking slim even if you're feeling anything but. Fans rave about their durability, color vibrancy after multiple washes, and "booty-lifting" abilities.
Forget diamonds; jeans are a girl's best friend. And with so many inexpensive, well-made options they're a hell of a lot more affordable than a glittering rock. So go ahead and explore your options for your new favorite jeans, guilt-free.