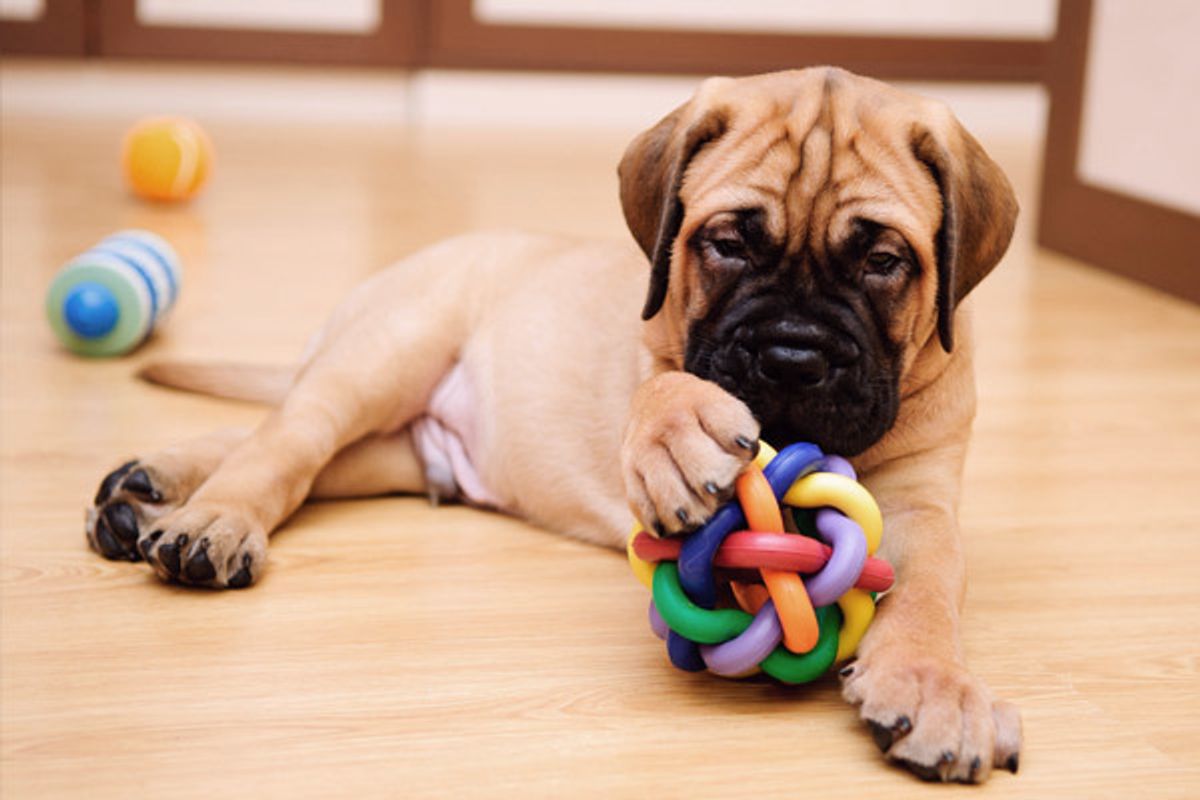 The Best Interactive Dog Toys
Looking for ways to entertain your dog with little effort on your part? These interactive dog toys will keep them busy for hours!
Just like humans, dogs get bored. Your furry friend might be hyperactive and chewing everything in sight to get her energy out. Or maybe he's a couch potato, spending a little too much time napping. Either way, it's important to stimulate your dog's brain. Dogs need things to do too, and engaging them with interactive toys can keep them busy for hours and even help raise their IQ level.
When picking out a new toy for your pet you want to keep a few factors in mind. Look for toys that are designed to be engaging. Interactive dog toys designed as puzzles that reward challenges with treats are a great option. You also want to make sure the new toy is durable. Consider the size and age of your pet. Some toys might be too challenging for a puppy, while others might get destroyed by large dogs on the first day.
Finally, make sure the toy you pick out is also one that appeals to you. Think twice before buying that talking ball. It'll probably drive you nuts. You can also opt for interactive toys that let you join in on the fun. There's even a toy that doubles as a dog sitter. Here are the best interactive dog toys to buy in 2018.
Interactive Dog Ball by Furry Fido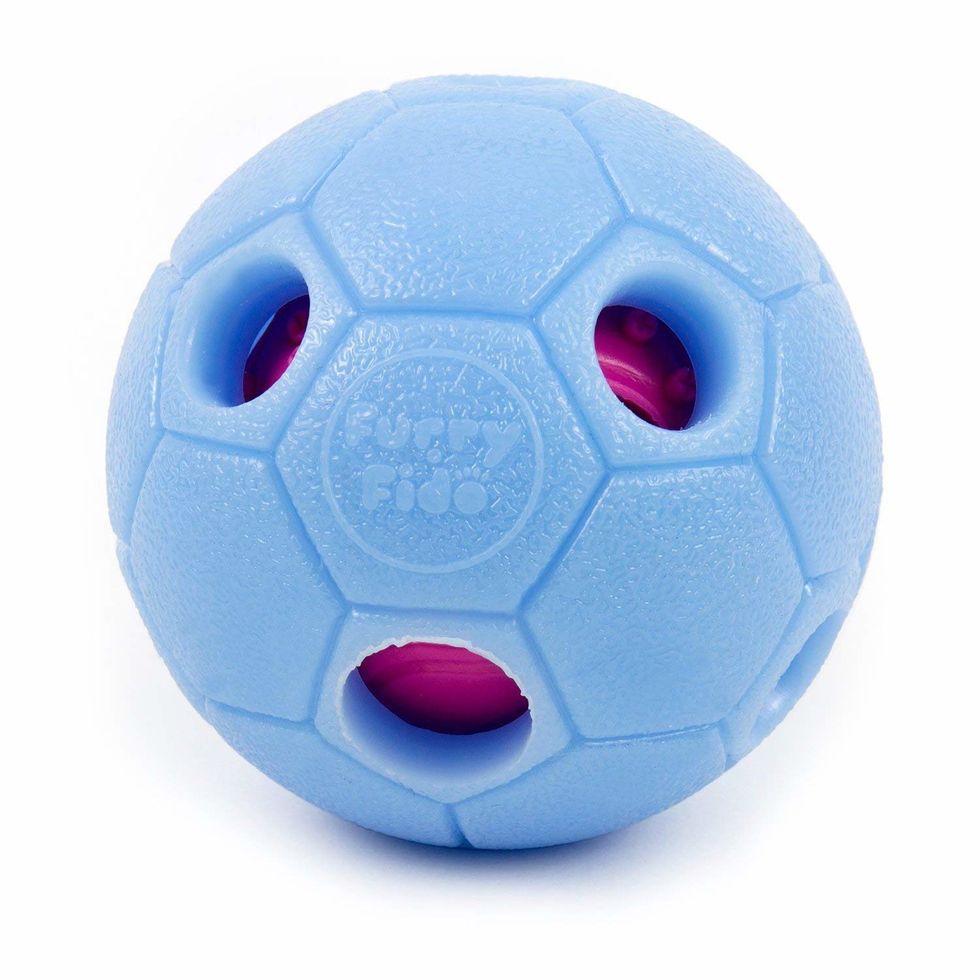 Interactive dog ballFurry Fido
Your dog will love playing with this fun, treat dispensing ball. You'll love that it helps raise your dog's IQ while keeping her entertained for hours. You can even join in on the fun. Use it to play fetch or fill it with treats and watch your dog try to figure out how to retrieve them.
When your dog chews or rolls the ball a treat will fall out. The ball is designed to dispense treats one by one. It's a great option for puppies, because it's safe for chewing and designed to promote good gum health. Made of non toxic, durable rubber, the interactive ball massages gums and helps clean tooth enamel.

iFetch Interactive Dog Fetcher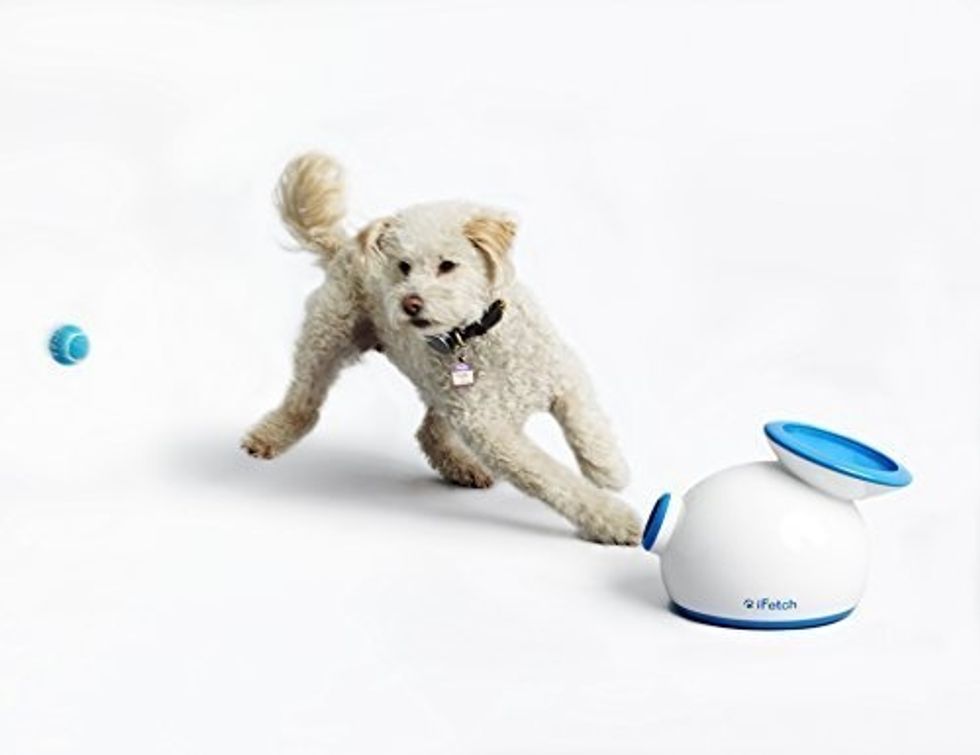 Interactive dog fetcheriFetch
Even if you love playing fetch with your dog, you probably get worn out before he does. The iFetch interactive dog fetcher is a great option for dogs who love to retrieve or who need a little extra exercise. This automatic dog fetcher lets your dogs play fetch until they've had enough.
While it's designed for small dogs because it uses mini tennis balls, larger dogs will also love getting in on the fun. You can adjust the launch distance to 10, 20, or 30 feet. Teach your dog to retrieve the ball and put it back into the launcher himself by rewarding him with a treat each time. Once he gets the hang of it, he'll be able to play fetch with himself for hours.
PetSafe Busy Buddy Calming Toys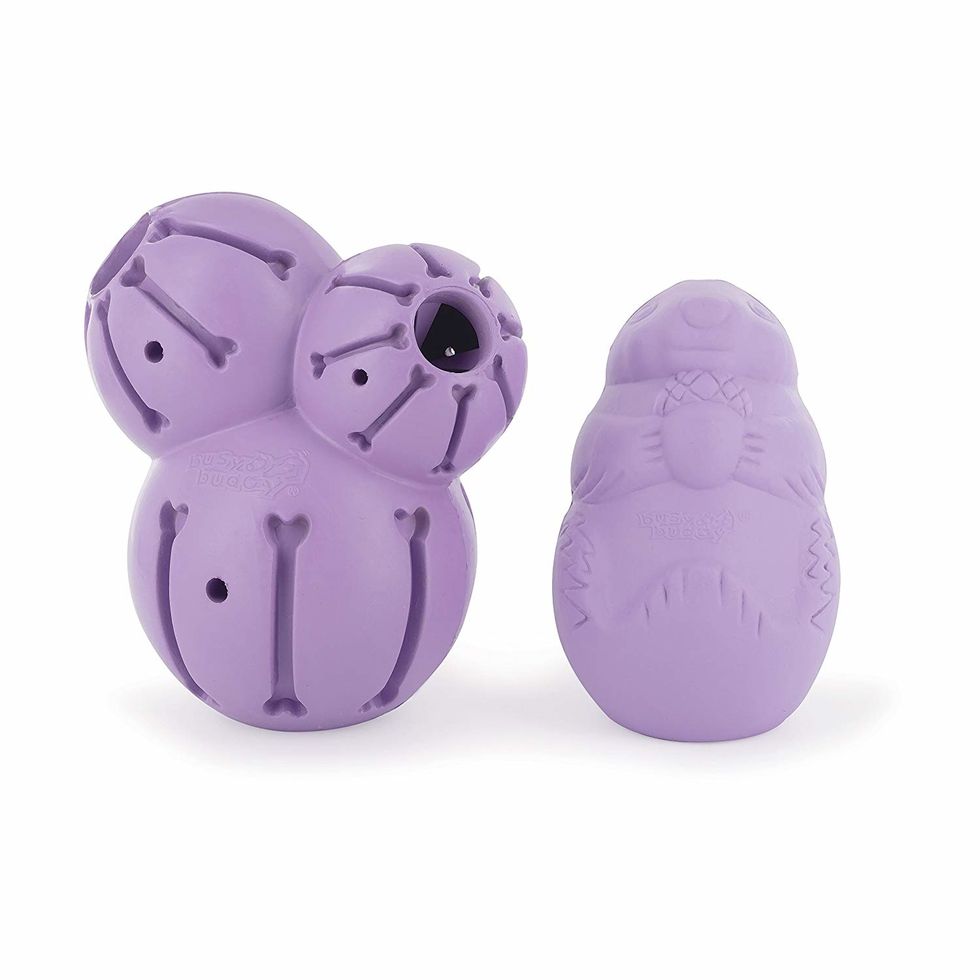 Busy Buddy calming toyPetSade
If you have an anxious, hyperactive dog try these calming toys. They're designed to reduce anxiety and keep your dog busy at the same time. Made of durable rubber, they're also scented with chamomile to help calm your furry friends and withstand constant nibbling. Fill them with treats. Your dog will have fun figuring out how to get them out, while also inhaling the calming benefits of chamomile.
The toys are designed to slowly dispense treats, but can also be used to dispense entire meals. You can adjust the opening to accommodate larger treats or dog food. If you have a pet who scarfs their entire meal down within seconds only to vomit it up afterwards, try using this interactive dog toy to slow them down.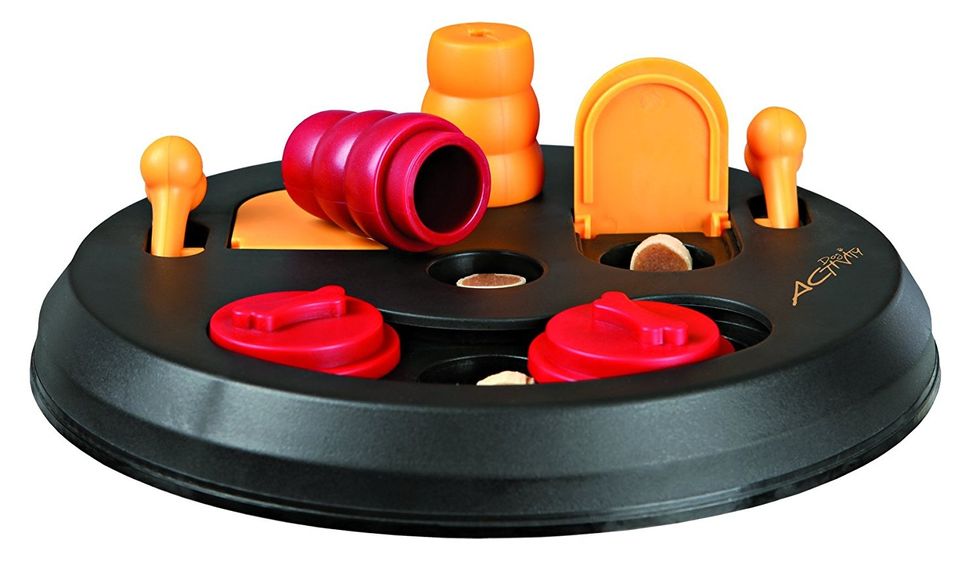 Toy MoverTrixie Pet Products
This advanced dog puzzle is considered a level three puzzle and best for fully grown dogs. Clever dogs will love trying to figure this puzzle out. Fill the holes with treats and then watch your dog try to figure out how to open all the levers. Your dog will have to lift cones up, pull levers to the side, and slide doors open to get their prize.
Trixie pet products work to increase your dog's IQ level. Start by filling all the holes with treats to get them enticed enough to figure it out. Then, to raise the difficulty level, only place one or two treats inside and make them work hard to find it.
Furbo Treat Tossing Dog Camera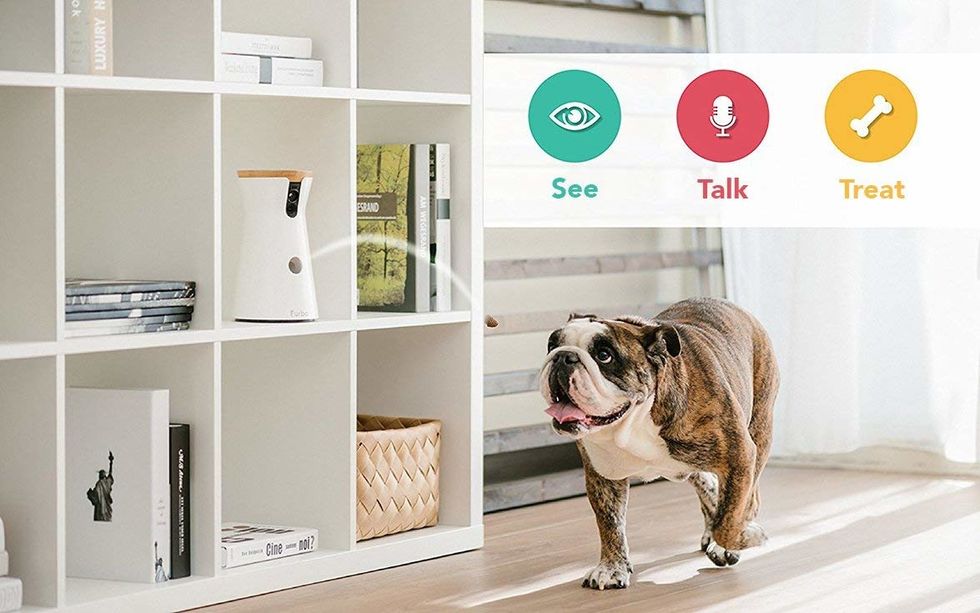 Treat tossing dog camerFurbo
Here's a chic looking dog toy that does it all. It's a hidden camera, with a two way microphone that lets you interact and check in on your dog while you're out of the house. Sync it to your phone so you can watch a live feed and see what they're up to all day. You can even speak to her, tell her to sit, and toss her treats when she obeys.
Reviewers love this interactive dog toy and camera device. Some even say it's helped save their pet's life. The two way microphone technology allows you to hear your dog bark. The app alerts you to barking even if your phone is on silent. You can also save video footage and take pet selfies!