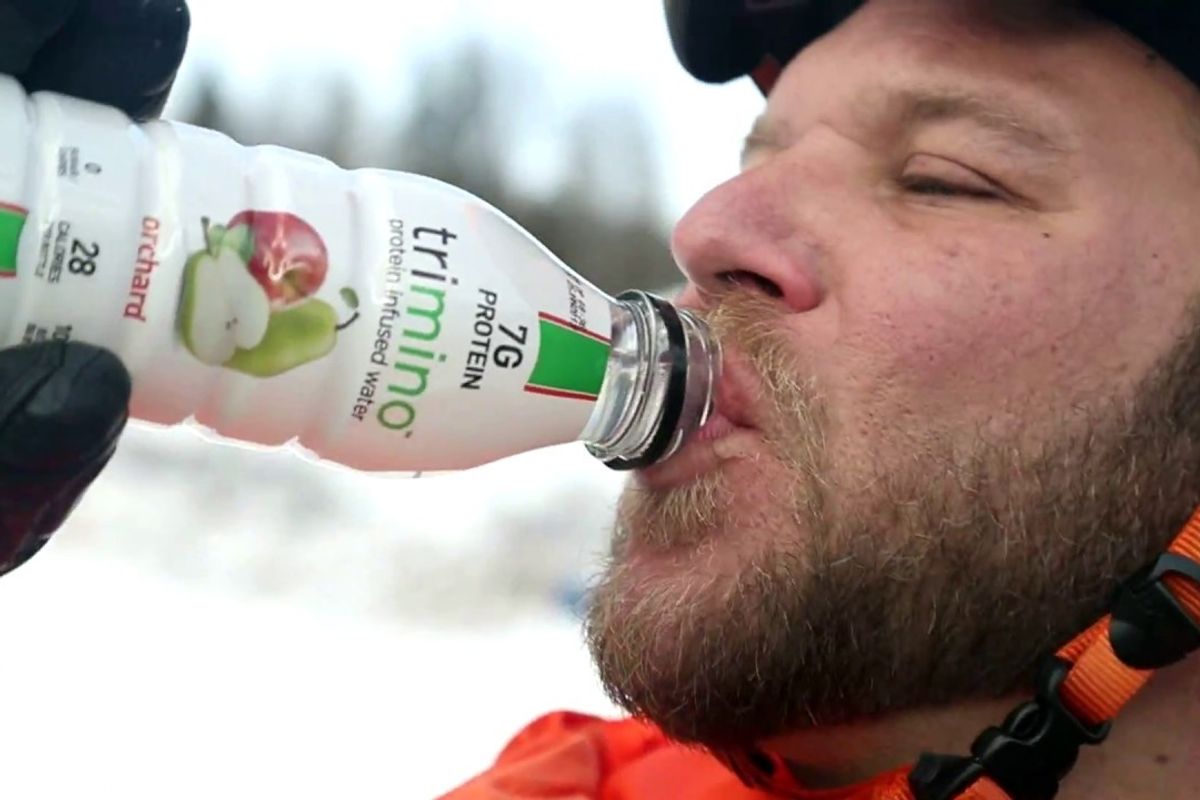 Tap water? No thanks. Try these top Infused Waters
Tap water? No thanks. Even plain bottled water is nothing to write home about. Infused waters are the better beverage, providing taste, energy, and lots of other "good-for-you" stuff that basic H2O just can't deliver. These six sip-worthy infused waters will whet your whistle!
Ocean Spray PACt Cranberry Extract Infused Water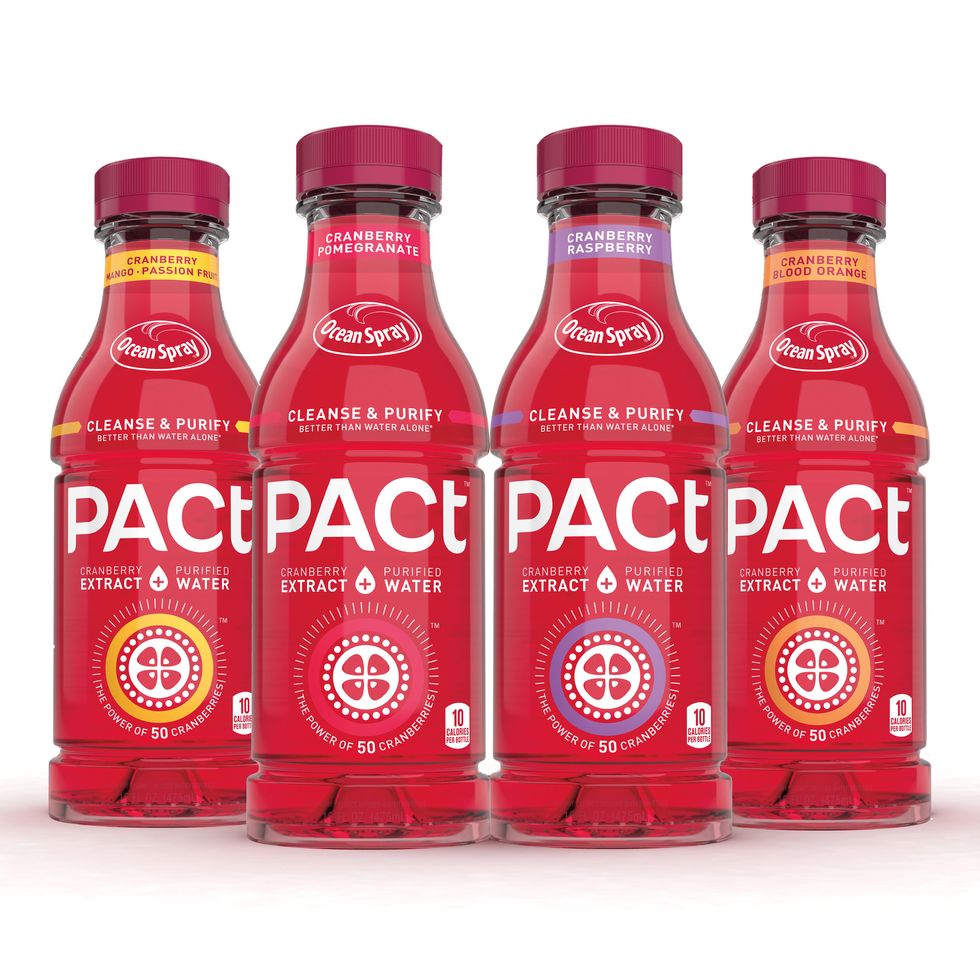 Ocean SprayVia businesswire.com
With just 10 calories per delicious bottle, Ocean Spray PACt Cranberry Extract Infused Water is wonderfully refreshing and great for your system. As per Business Wire, "PACt™ water contains PACs, or proanthocyanidins – powerful elements found deep inside cranberries, to help cleanse and purify your body better than water alone." And with the equivalent of 50 cranberries per bottle, Ocean Spray's PACt sure packs a punch. Flavors including cranberry-raspberry and cranberry-blood orange will delight your tongue as you quench your thirst. Tasty with just the right amount of tartness, this beverage is berry healthy!

Trimino Protein Infused Water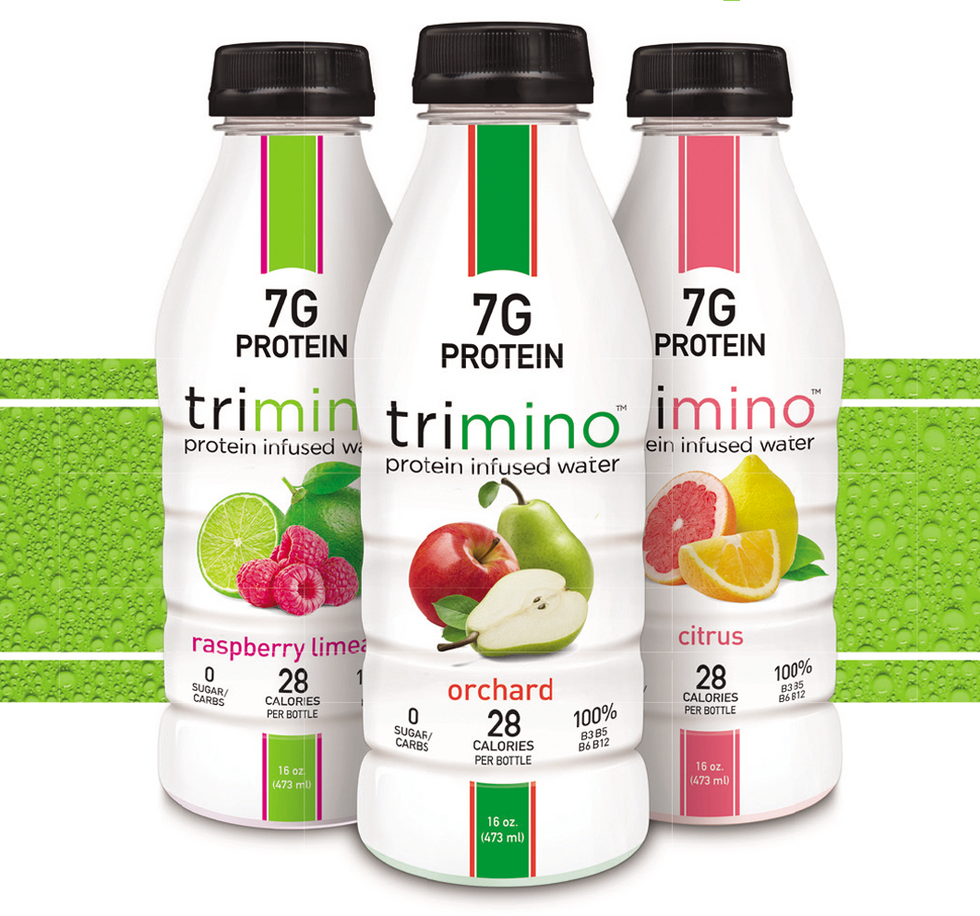 Trimino Via drinktrimino.com/news/
Protein in water? Why not give it a try? Muscles need protein for repair and growth, so get your punch of protein every time you sip Trimino Protein Infused Water. Every bottle is packed with 7 grams of protein along with a healthy helping of vitamins and amino acids. Low-cal (no sugar, just 28 calories/bottle), energy-boosting, appetite-curbing, and super-tasty, this protein-enriched drink will do wonders for your body as it ups your endurance and keeps you well-hydrated. Enjoy coconut-pineapple, peach, citrus, strawberry lemonade, mixed berry, and other yummy flavors.

HFactor Hydrogen Infused Water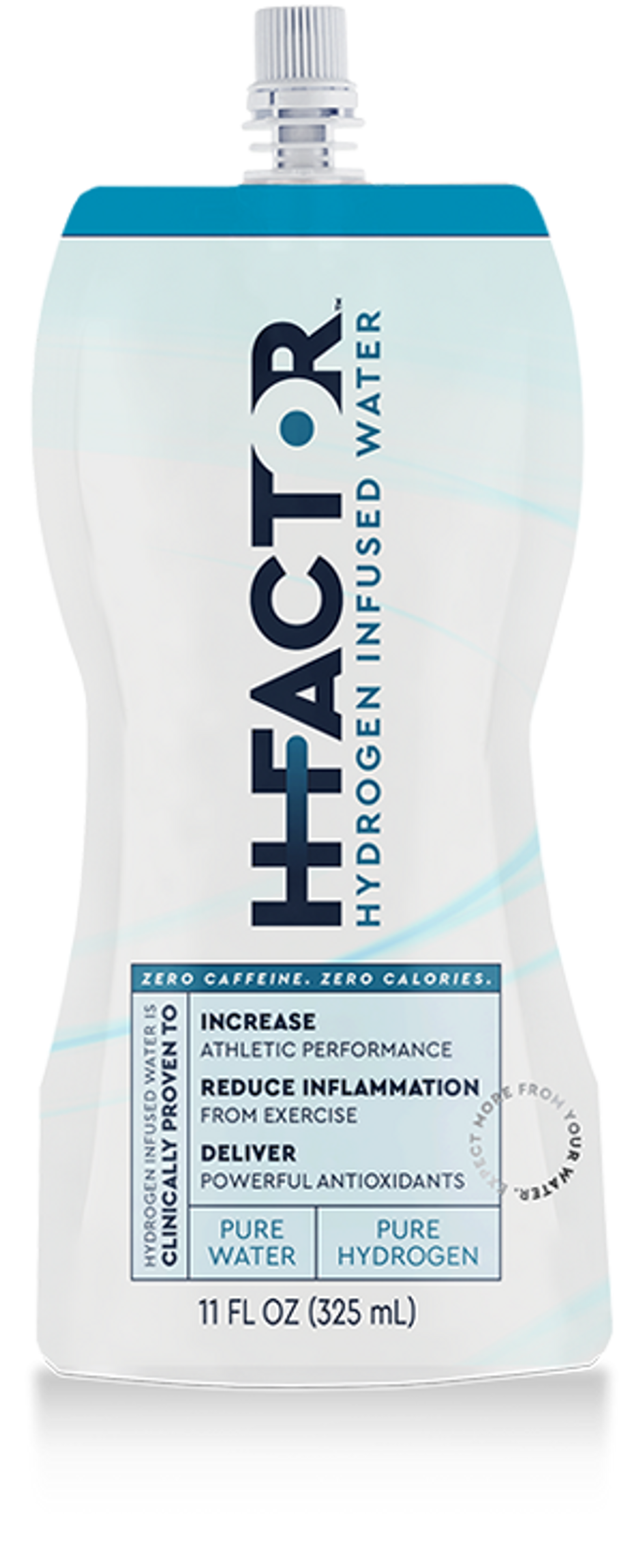 HFactorVia hfactorwater.com
According to Lucky Vitamin, "HFactor Hydrogen Rich Waterhas been shown to deploy a wide range of performance and therapeutic effects. It has been documented through hundreds of studies that molecular hydrogen may have the potential to improve athletic performance and recovery, energy levels, jet lag, hangovers, allergies, skin irritation, inflammation and circulation, among many other researched benefits." Get your hit of HFactor by the can or pouch for convenience and give your body an extra "oomph," all with zero calories and no caffeine.

Hint Kick Fruit Infused Water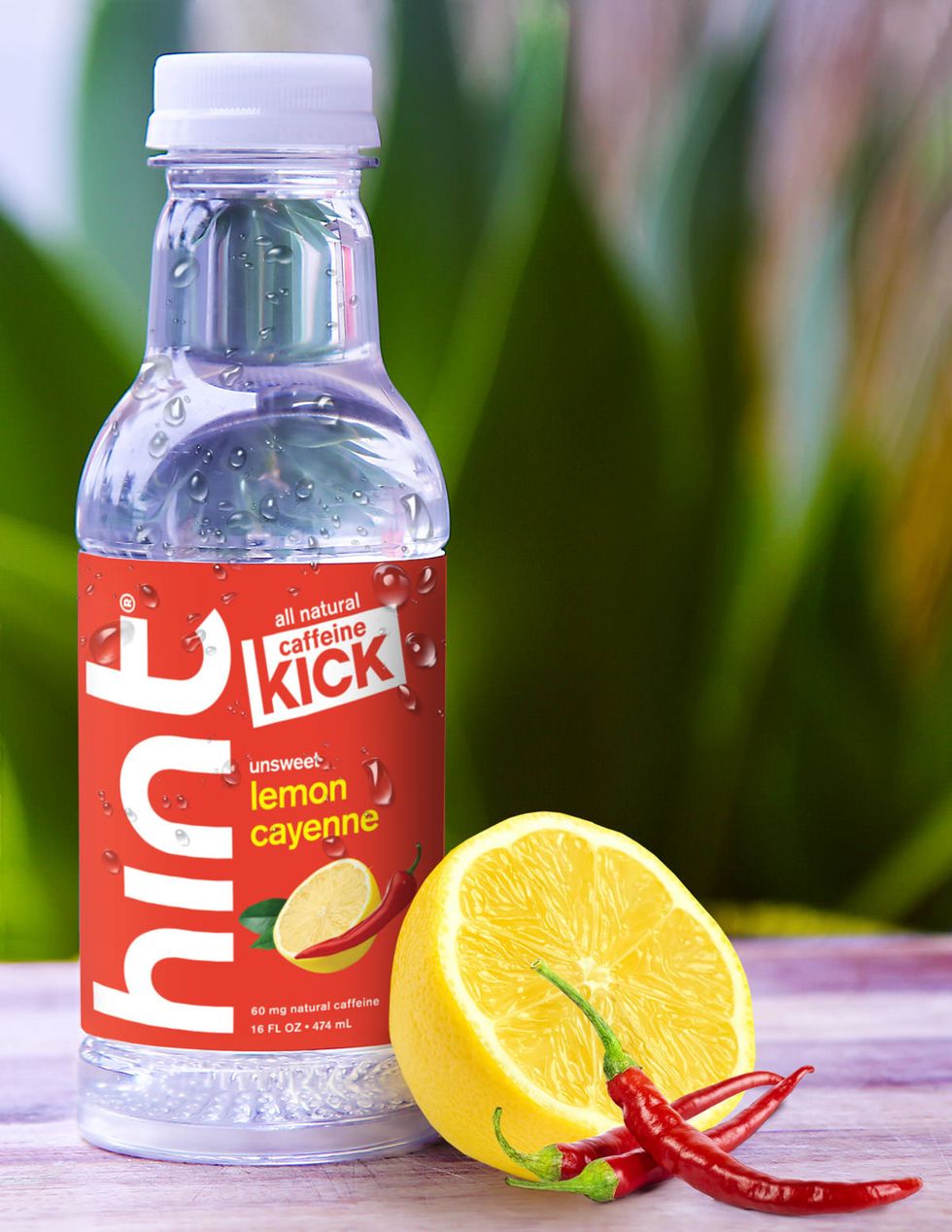 Hint Kick Via bevnet.com
You may have tried Hint Infused Water, but are you still craving that extra kick? The addition of pep-inducing caffeine (60 mg derived from coffee bean extract) will get you going as you gulp down fruity goodness, calorie-free. Kosher, vegan, and gluten-free, Hint Kick Fruit Infused Water appeals to nearly everyone, especially those who can use a boost with their beverage. Taste their apple-pear, lemon-cayenne, or black-raspberry and you'll be kicking yourself for not trying one sooner!

Bai Bubbles Antioxidant Infused Beverage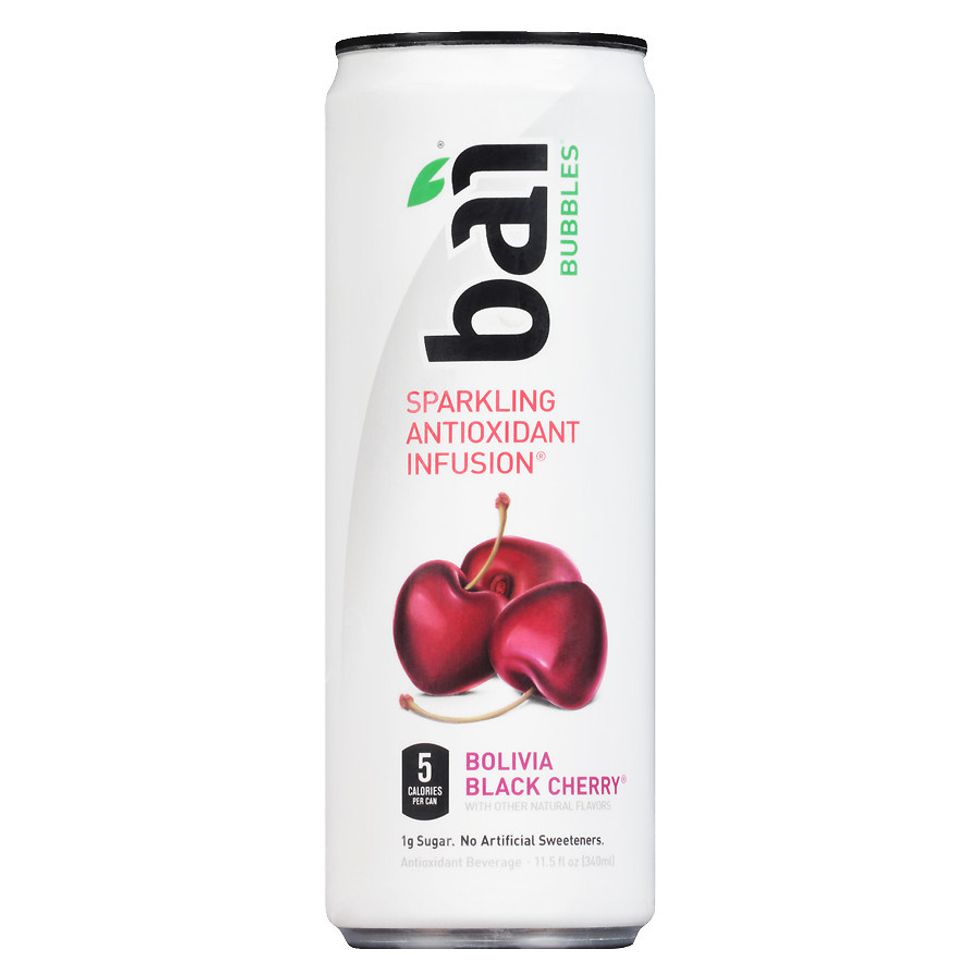 Bai Bubbles Via walgreens.com
Need a little zip with your sip? For those who love soda pop but hate all that sugar or artificial sweeteners, look no further than Bai Bubbles Antioxidant Infused Beverage for the sparkling sensation you've been seeking. Just 5 calories per can and full of antioxidants for your body, Bai is the bubbly beverage you can feel good about drinking. According to Verywell Fit, "Antioxidants are substances that may protect cells in your body from free radical damage that can occur from exposure to certain chemicals, smoking, pollution, radiation, and as a byproduct of normal metabolism." Flavors like Bolivia black cherry, Jamaica blood orange, and Peru pineapple are unique and unbelievably delightful.

AQUAhydrate Electrolyte Water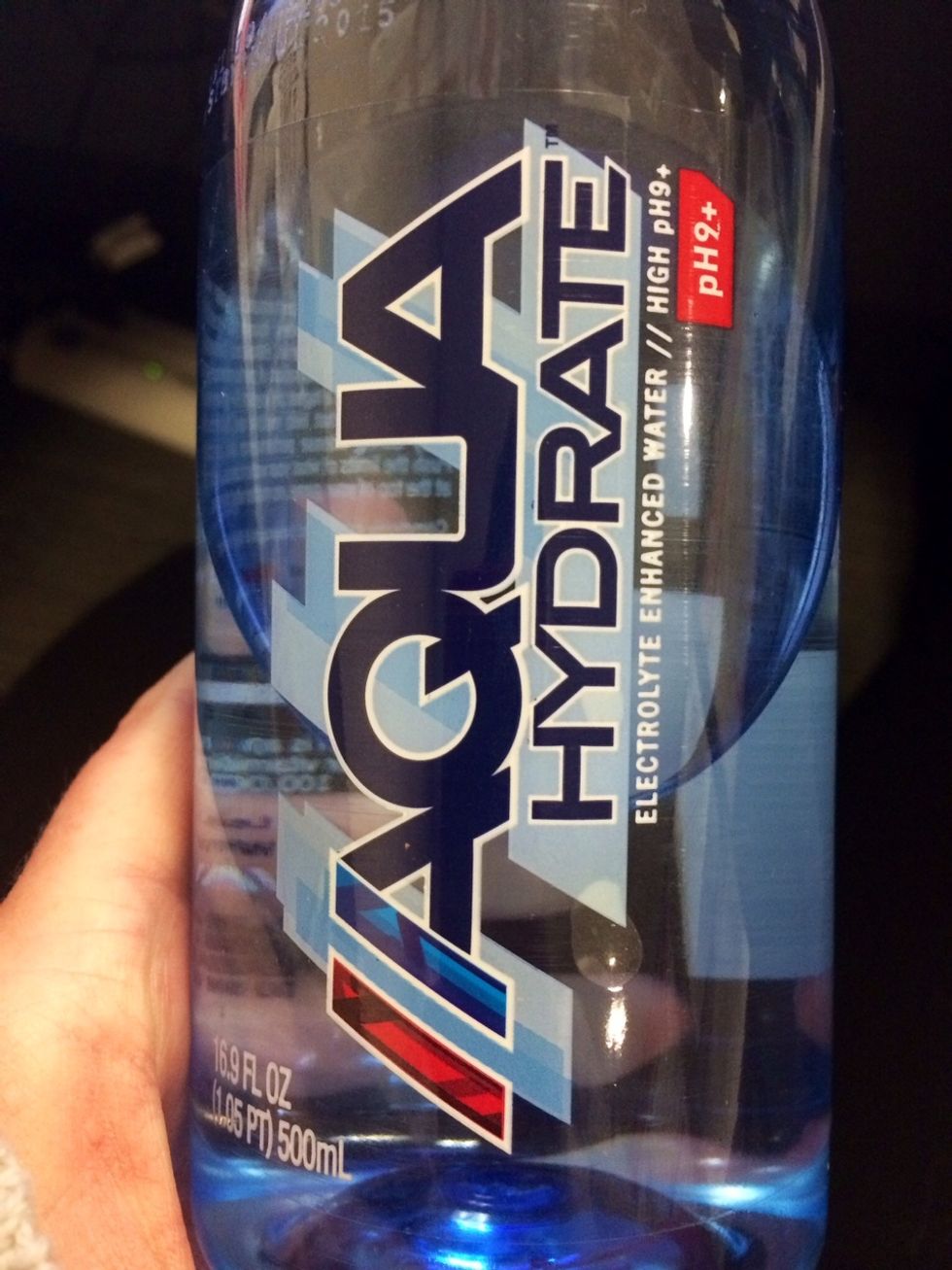 AQUAhydrateVia atimetokale.com
Rehydrate with purified goodness while treating your body to a healthy dose of electrolytes (substances containing ions the body needs to have good blood chemistry and muscle action) when you enjoy a drink ofAQUAhydrate Electrolyte Water. The company explains, "Through an advanced three-step proprietary process, AQUAhydrate is ultra-purified, supplemented with all natural electrolytes and trace minerals and then elevated to an alkaline pH of over 9 using electrolysis. It is this powerful synergy between alkalinity, electrolytes and minerals which fuels ultimate hydration, balance and performance." Everyday sports drinks are OK at best, but this drink takes electrolyte infusion to the point of excellence!
Are you amused by the infused?