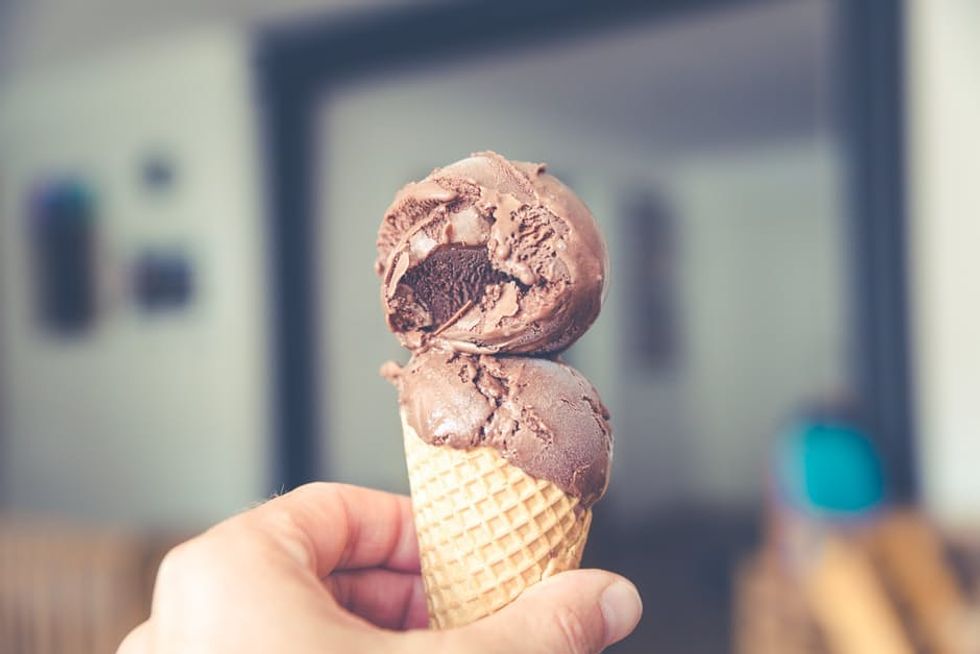 The Best Ice Cream Scoop for the Impatient Dessert-Lover
I am not a patient person, especially when it comes to ice cream. When I take out a pint of chocolate or mint chip from the freezer, it pains me to wait the 10 or 15 minutes it takes to thaw to a properly scoopable temperature. Instead, I nearly break my hand trying to scoop it out rock solid with a soup spoon. This technique produces pitiful ice chips rather than a round scoop. And in that rare moment where I do break the surface, 99% of the time, my long sought-after scoop ends up on the floor.

I know all the other techniques, like running the scoop under warm water, or putting the ice cream in the microwave for a few seconds, but what I really needed was a better scoop. I tried out a bunch, but then found out about the OXO Good Grips solid stainless steel ice cream scoop, which was recommended by America's Test Kitchen. It was, to put it mildly, life-changing.
It's not one of those scoops that has the sweeping mechanism that un-pries your scoop, but the smart design makes no need for superfluities. The pointed tip is perfect for leveraging a great 6-ounce scoop every time, for even the most solid ice creams and sorbets. It has a strong grip, so you can easily hold on when matched with an extra tough ice cream. You can even get into all the corners of the ice cream container with the scoop's flat edges.
I love this ice cream scoop, and also love that it's dishwasher safe. It was less than $15 and makes eating ice cream how it was meant to be: stress-free.