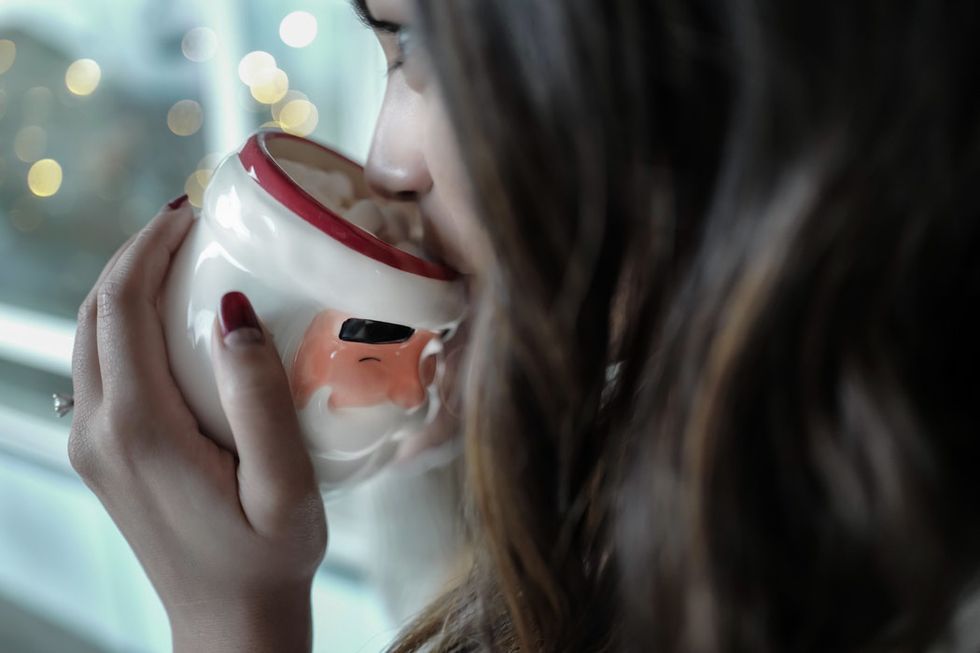 The 5 best hot cocoas for cozy winter nights
Grab your favorite mug (a big one) and get ready for sweet splendor!
What could be more delightful than a steamy mug of hot cocoa to make a cold night feel all warm and fuzzy? Sitting by the fire with someone you love, a cup of pure heaven in hand, and blankets to cozily snuggle in, the moment is one to cherish.
But not any old cocoa will do. You want something as exquisite as the breathtaking snowfall and starlit sky outside your frosted window. And that is just what these five hot cocoas will offer… perfect taste, incredible quality, and indescribable deliciousness.
Grab your favorite mug (a big one) and get ready for sweet splendor!
Williams Sonoma Classic Hot Chocolate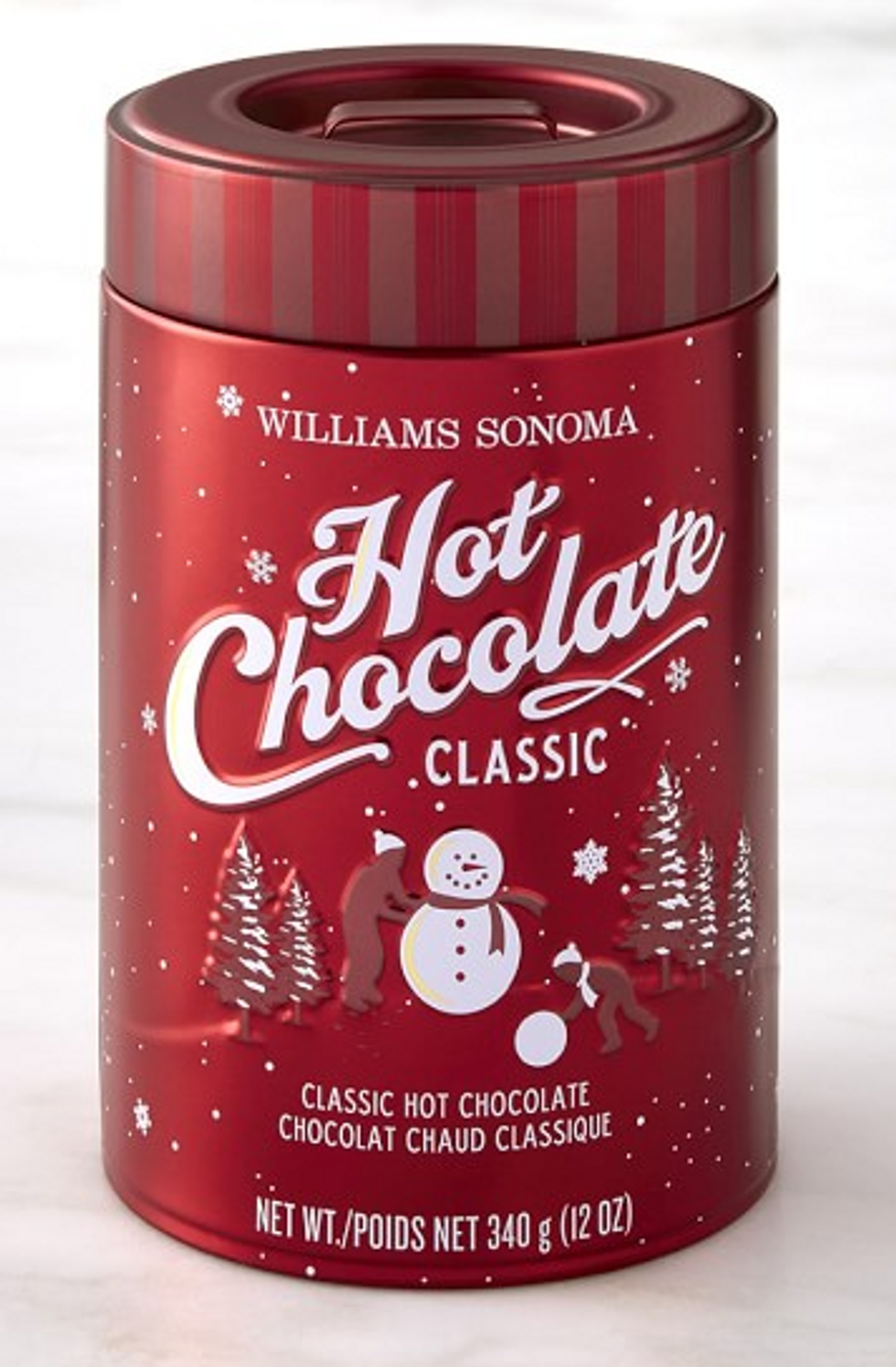 This hot chocolate may be "classic" but it is far from ordinary. The high-end retailer, Williams Sonoma makes an instant hot chocolate that will have you instantly delighted. While most hot chocolate mixes are made with cocoa powder, this version is produced from premium bittersweet and milk chocolate shavings. This makes for a super-rich, intense chocolate flavor. Watch as the delicate shavings magically melt into your warm milk… and in your mouth. You'll want to drink it all down yourself, but save some for Santa!
Cost: 12 oz. tin $15.96
World Market Red Velvet Cocoa Mix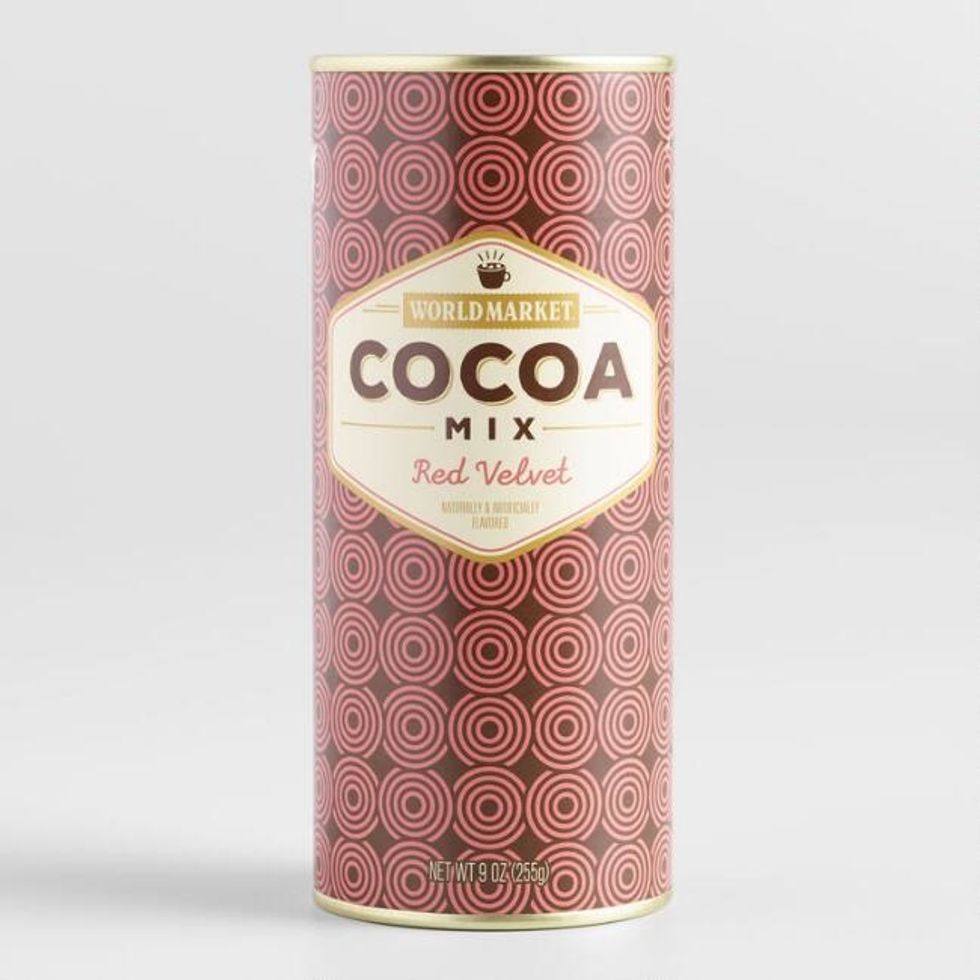 Via worldmarket.com
If a slice of red velvet cake is your ultimate indulgence, imagine how delicious it could be in hot cocoa form. World Market's Red Velvet Cocoa Mix is so special, it ought to be reserved for celebrations. But why wait when having a mug of this cocoa is a party in itself? World Market's cocoa mix is unique and smooth, rich and robust. Your sweet tooth will be satisfied, and your belly will be warmed with a taste and texture that is oh, so velvety!
Cost: 9 oz. tin $4.19
Lake Champlain Winter Organic Hot Chocolate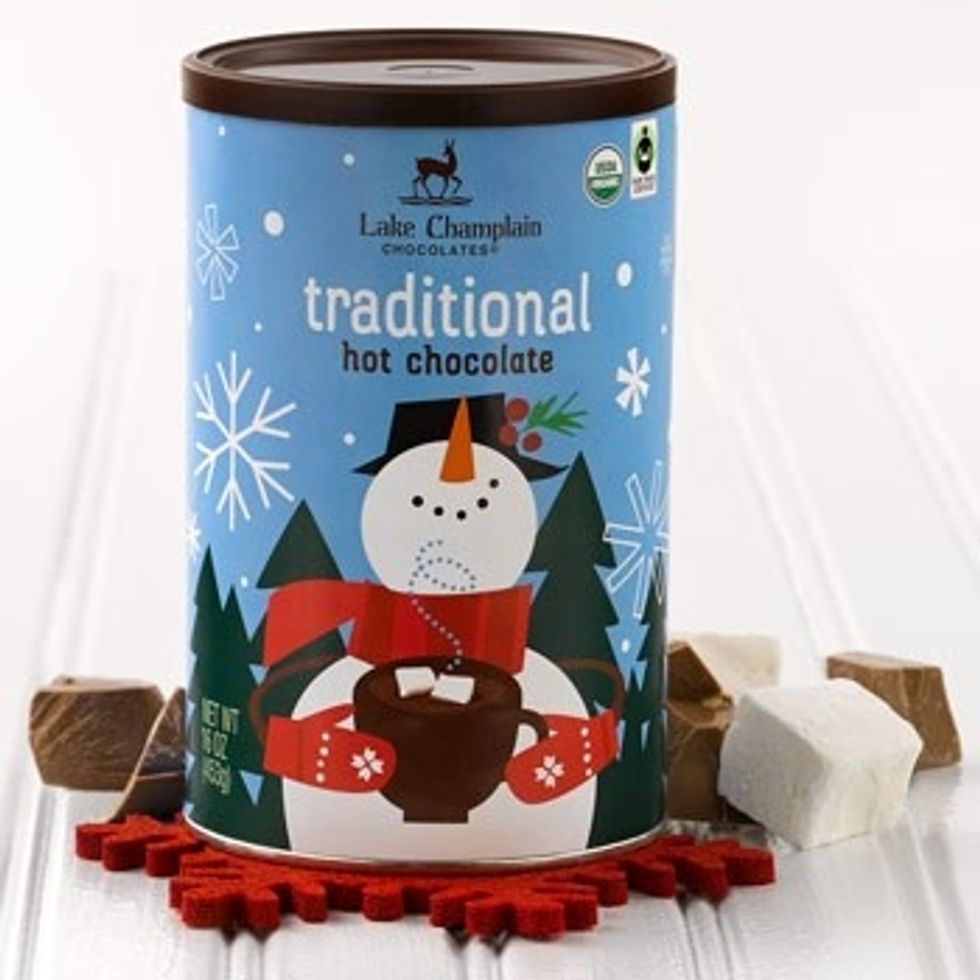 Via lakechamplainchocolates.com
If you choose to stick to an organic diet, that doesn't mean you must sacrifice great taste, even when it comes to sweet treats. Delight in Lake Champlain's Winter Organic Hot Chocolate, made from pure cocoa powder and real sugar. The adorable tin makes for a nice keepsake, but what's inside is the real gift. Made with 100% Fair Trade ingredients, this hot chocolate will have you sipping with a feel-good smile.
Cost: 16 oz. tin $9.00
Serendipity 3 Frrrozen Hot Chocolate Mix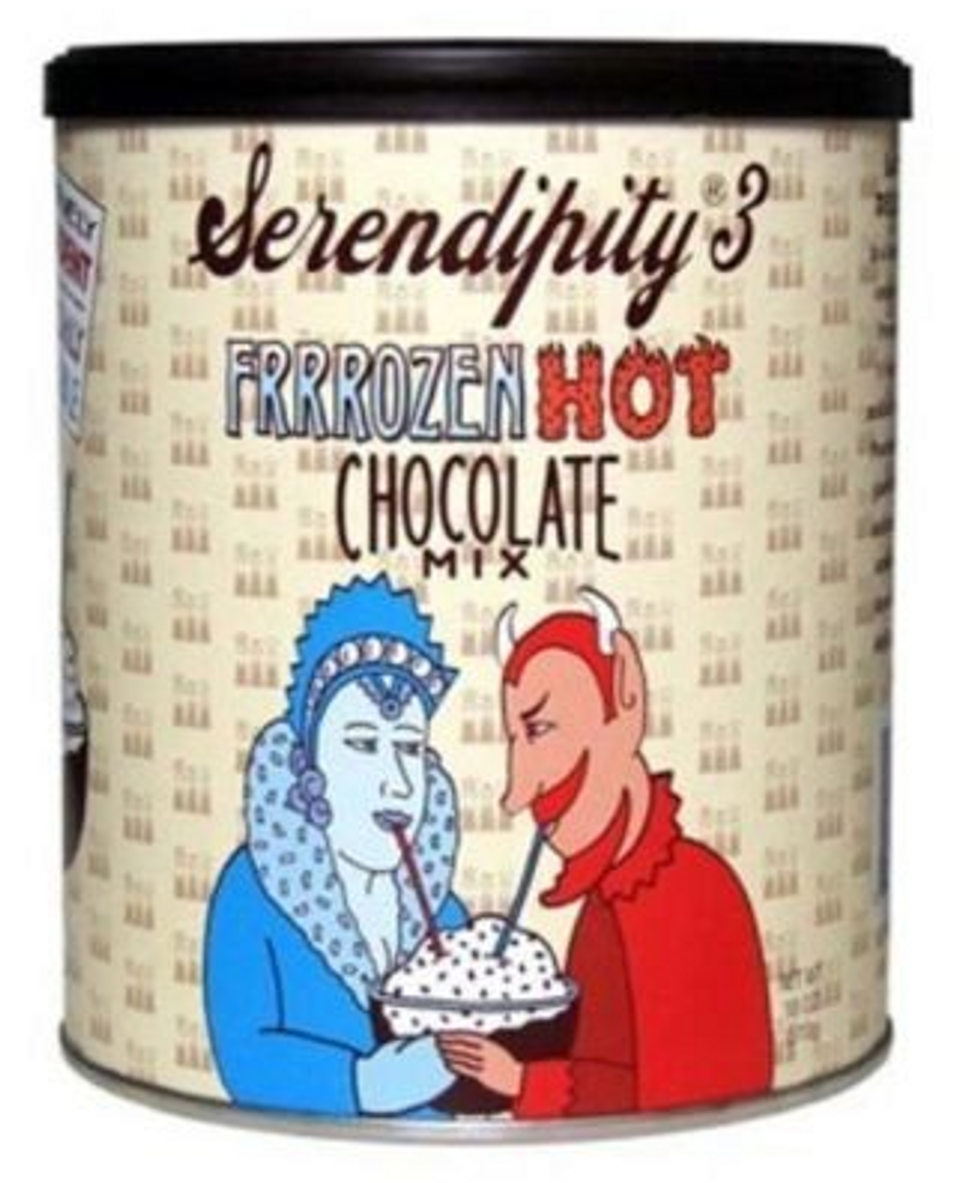 You may have heard of NYC's favorite spot for out-of-this-world desserts, Serendipity 3. Now you can have the Big Apple experience right at home with their fabulous Frrrozen Hot Chocolate Mix. This custom blend is made of 14 (yes, 14!) gourmet cocoas to create a taste that is so special, you won't believe your taste buds. This mix is meant to be served cold, so mix with milk and ice and enjoy. Of course, you can have it warmed up too, and either way, it's sheer serendipity!
Cost: 18 oz. tin $29.00
Moonstruck Chocolate Co. Mayan Hot Cocoa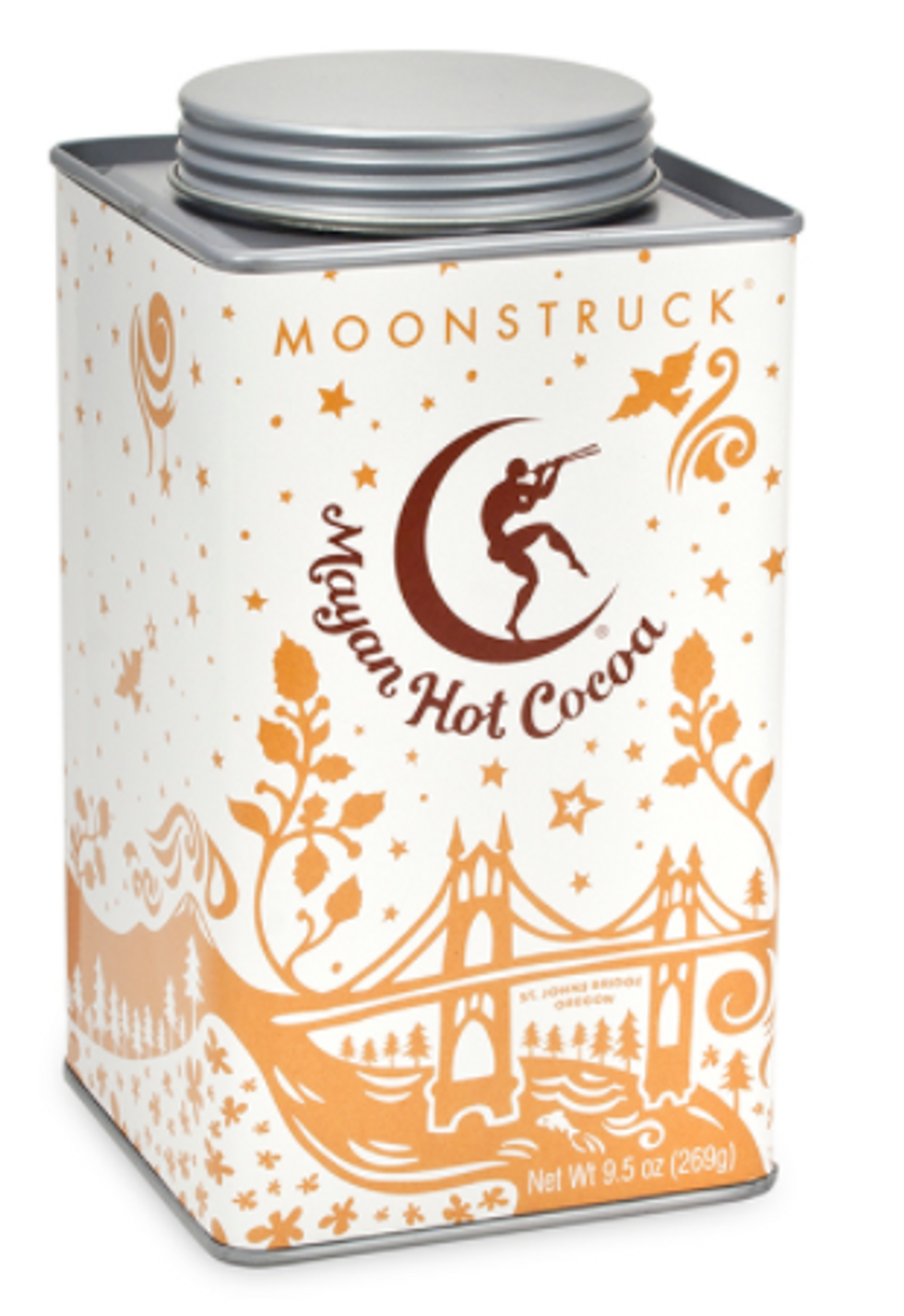 Longing for a hot cocoa with a little extra zip? Look no further than Moonstruck Chocolate Co.'s Mayan Hot Cocoa. With hints of almond and cinnamon, this unique hot cocoa is spicy and sweet. The company makes gourmet truffles too, and their best-selling Mayan Truffle is such a hit that the taste was recreated to be enjoyed in rich liquid form. When the moon lights the winter sky, indulge in the magnificent taste of Moonstruck!
Cost: 9.5 oz. tin $12.50
Winter becomes a wonderland when hot cocoa is in the mix!