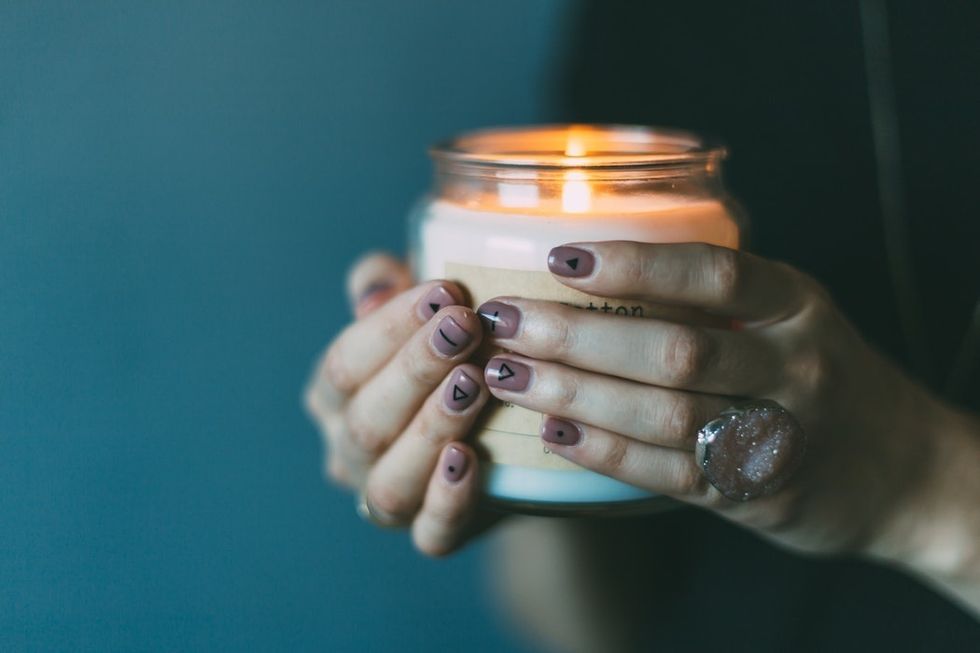 The best candles for cozy winter nights
It is time to get fired-up for these fancy flickering finds
There is something so romantic and cozy about lighting a candle on a cold winter night. The golden glow and subtle warmth create an atmosphere that has "winter wonderland" written all over it.
Candles are not only fragrant but decorative, and these five TopDust-worthy picks are on fire! You'll be sure to love every scent and design thanks to their uniqueness and beauty. It is time to get fired-up for these fancy flickering finds.
Voluspa Petite Decorative Tin Candle Prosecco Rose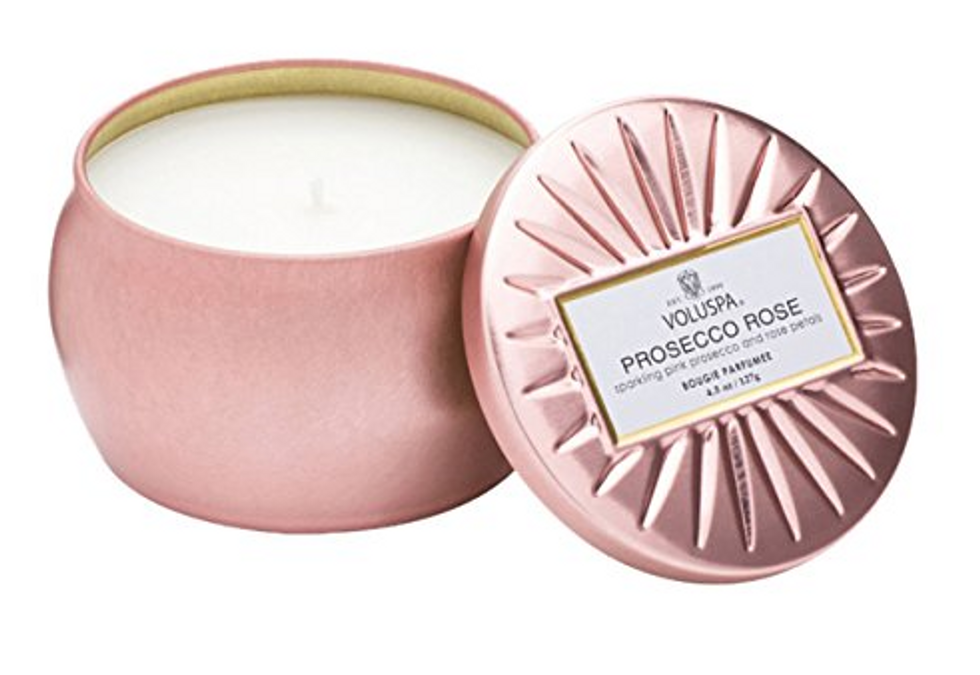 Pretty in pink has never been truer than when you light a match and set your Voluspa Petite Decorative Tin Candle in Prosecco Rose aflame. Notes of sweet sparkling pink Prosecco and fragrant rose petals fill the room with feminine flair, and the lovely 1920's style tin design adds delicate décor. This 4-oz. candle is dainty, yet makes a substantial statement. Comes in eight additional charming scents including Makassar Ebony & Peach, Bourbon Vanilla, and Aurantia & Blackberry.
Cost: $14.99
Rewined Wine Under the Tree (Winter Seasonal)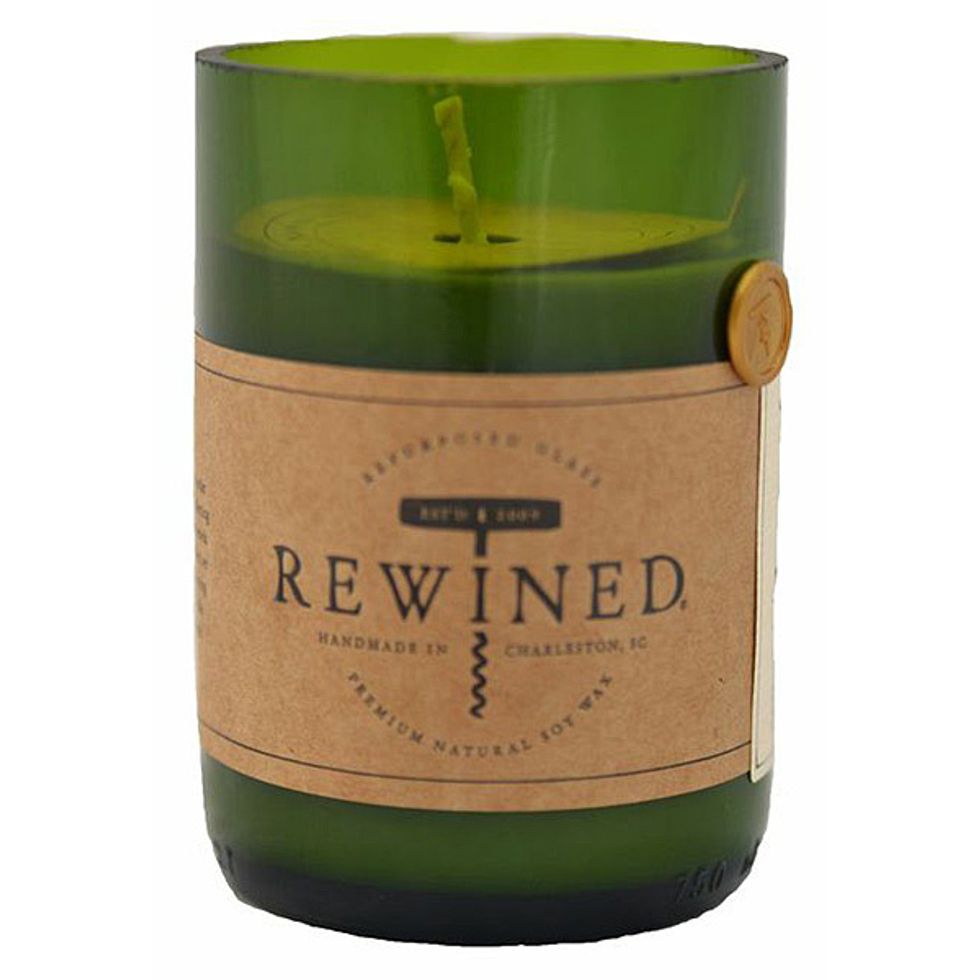 Via candledelirium.com
Made from repurposed wine bottles, Rewind Wine Under the Tree candle is clever and creative, making for not only a lovely candle, but an attractive mantelpiece as well. The Winter Seasonal scent is like a whiff of the holidays come alive, with seasonal aromas of spruce and fresh citrus. This soy wax-based candle is made in the U.S.A. and burns for 80 impressive hours of wintertime warmth.
Cost: $28.00
Henri Bendel Neroli & Mandarin Travel Candle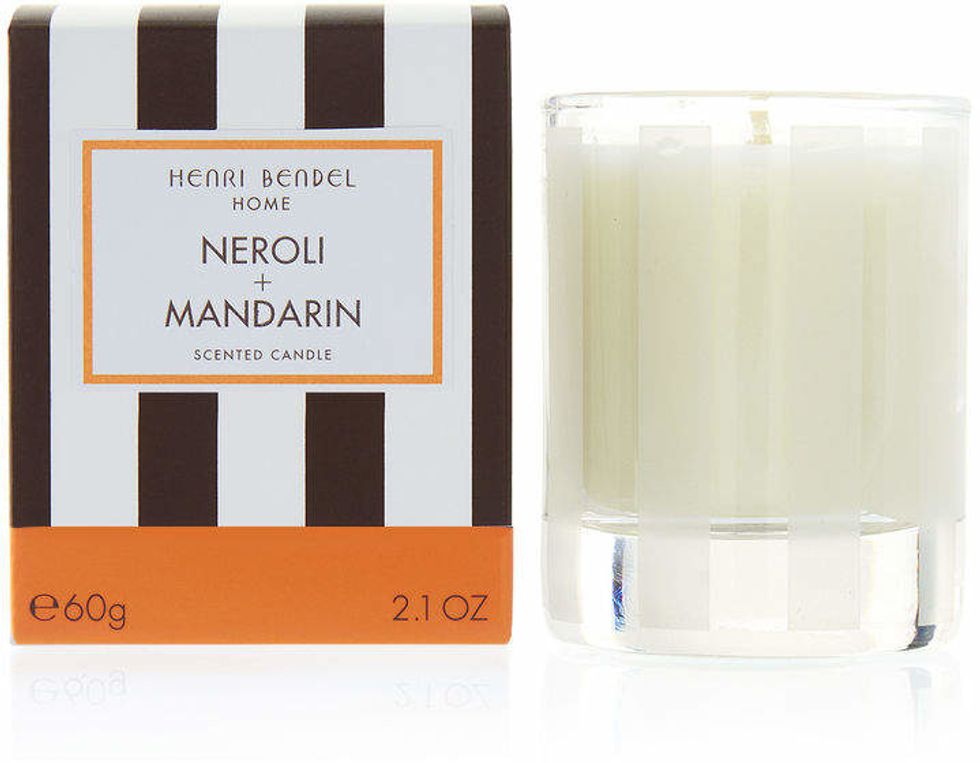 Via everystore.com
You do not have to go anywhere further than the living room couch to enjoy the intoxicating scent of Henri Bendel Neroli & Mandarin Travel Candle, but if you want to bring one with you to your office or to a friend's house, the mini-sized candle is along for the ride. Notes of bergamot, mandarin, jasmine, rosemary, orange blossom, and musk blend beautifully for an aroma that you will never tire of. The frosted glass container is classic and clean – the perfect addition to any room.
Cost: $10.00
Yummi Candles White Linen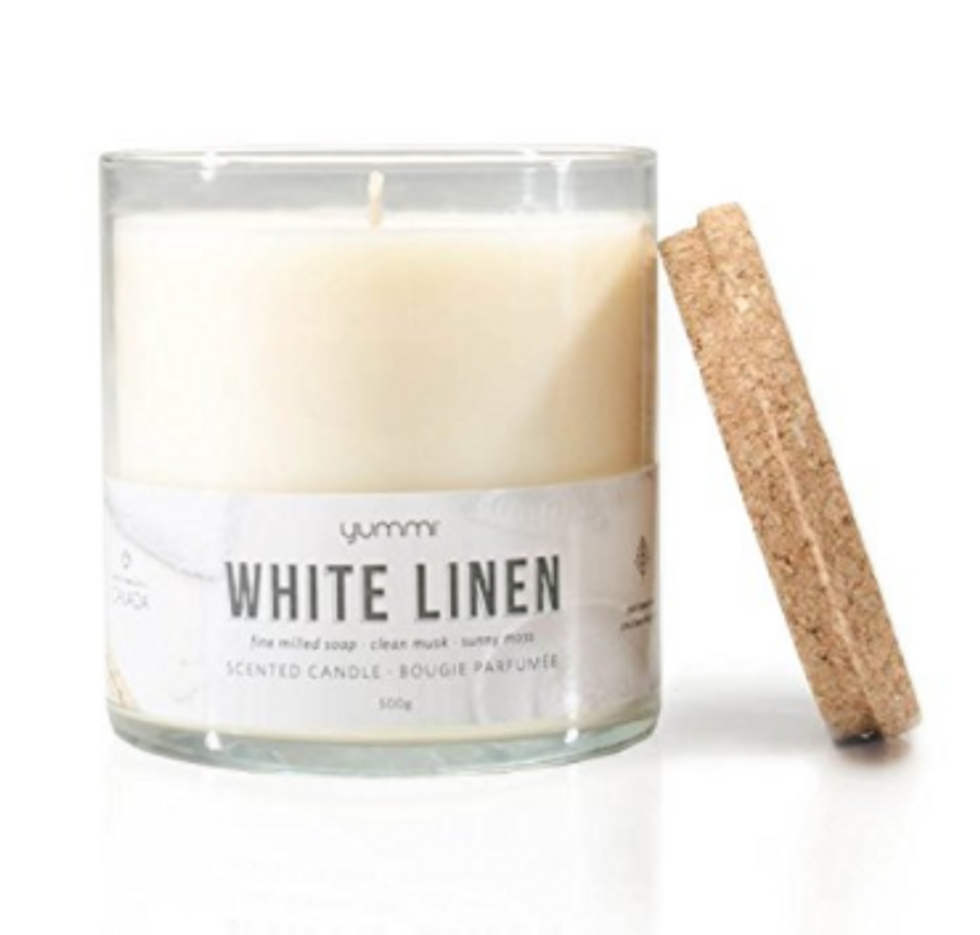 The classic and clean scent of white linen is always pleasing, and Yummi Candles White Linen does not disappoint. Made with 100% sustainable plant-based wax and essential oils, this freshly-scented candle is natural and long-lasting. The jar is as crisp as the scent, and the cork topper is a nice and neat touch. Snuggle in your white linen sheets as you focus your eyes on the Yummi flicker!
Cost: $11.00
Pier 1 Imports Patchouli Collection Filled 3-Wick Candle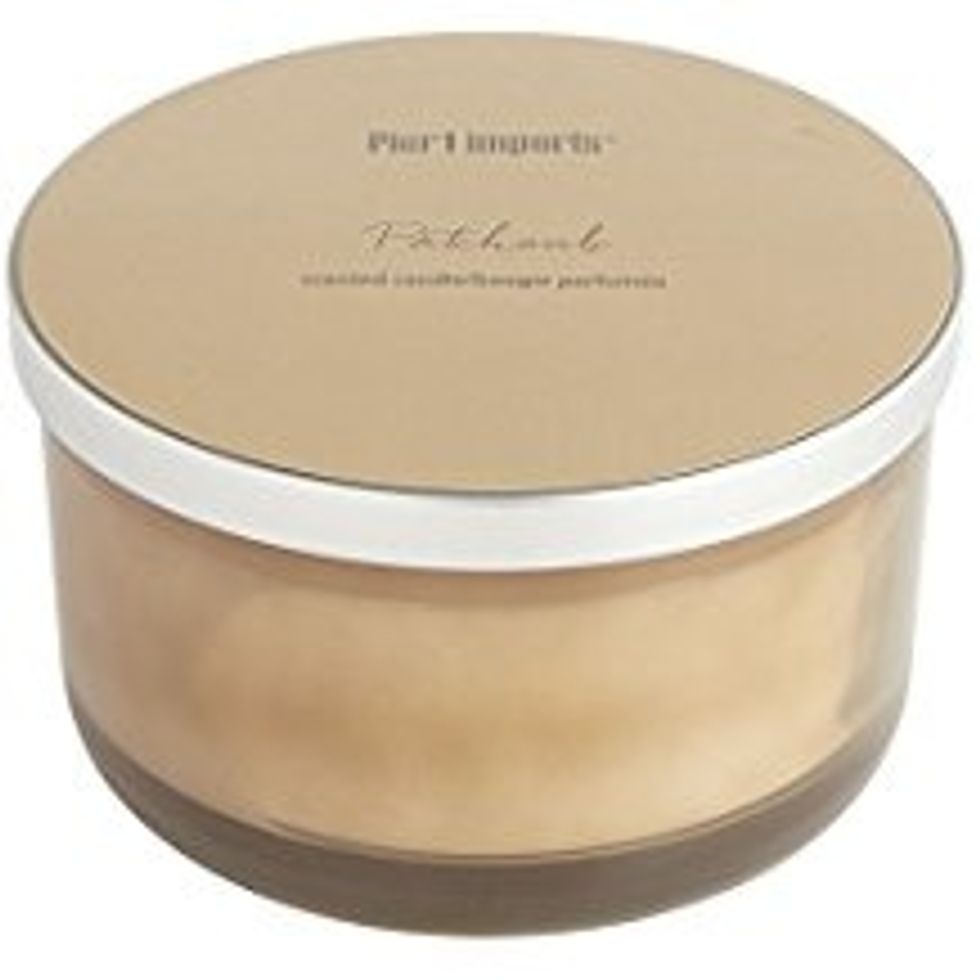 Via amazon.com
Three wicks are better than one, no? That is what Pier 1 Imports has in mind with their Patchouli Collection Filled 3-Wick Candle. The recognizable scent of earthy patchouli leaves combined with French vanilla, musk, and almond create an amazing aroma that is rich and robust. The container is a classic and will add a Pier 1-inspired touch to any room. Pier 1 has loads of other candles, so check out their impressive collection if patchouli is not your pick.
Cost: $16.95
Get cozy with candles. These five are aimed to please as they bring on the loveliest of light on a stay-in winter night.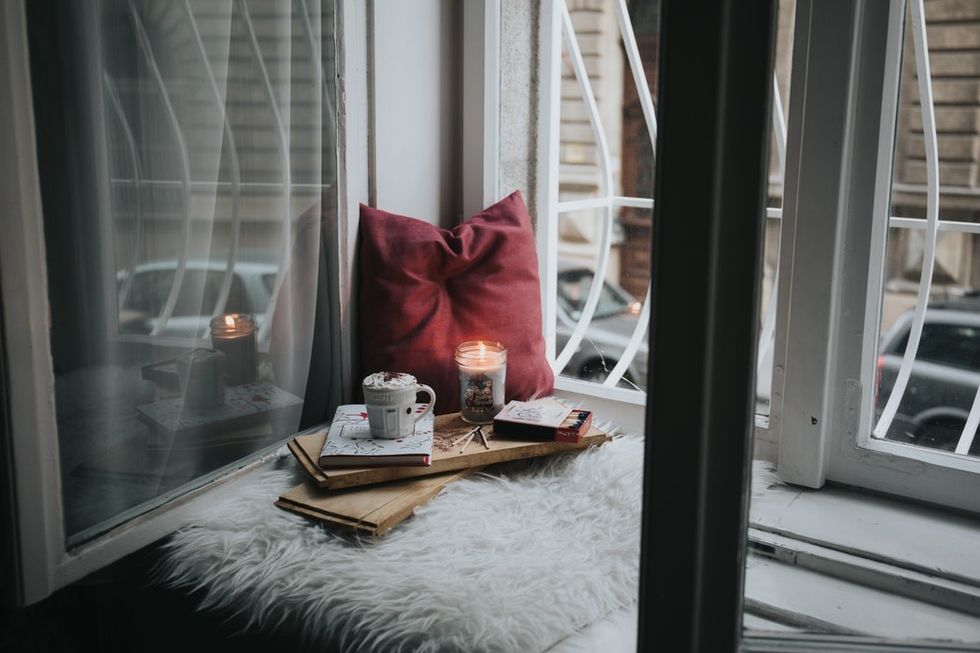 Via unsplash.com