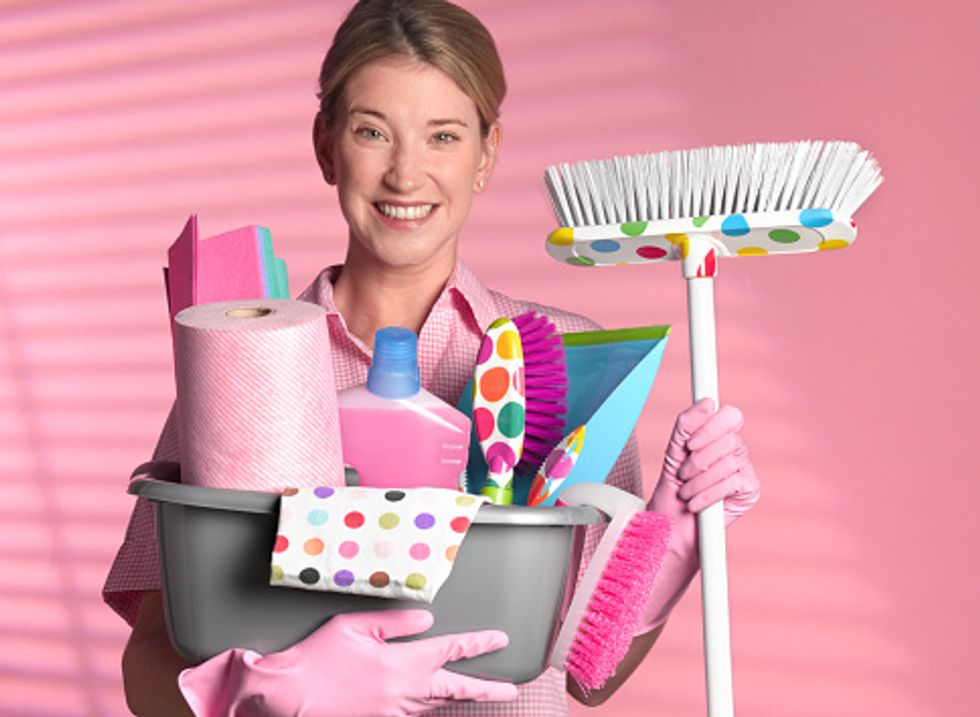 Best Home Cleaning Service
No one wants to live in a messy house and not to many people want to actually clean it. Aside from the neat-freaks and obsessive types, most folks would love the idea of an outside party coming to your place and tidying up the joint. With a home cleaning service, it is now quite affordable to hire such a person to dust, sweep, rinse, and fold while you go on to likely make another mess. With Merry Maids, you will find your home spic-and-span and the cleaning will be done merrily apparently! Here's why Merry Maids is the choice you should make when your home looks (and probably smells) like a pigpen.
Merry Maids was founded in 1979 and now operates over 1,300 locations throughout the U.S. so you are sure to find a location near you. You can request a free consultation by their fully trained employees. Any or all rooms can be cleaned from top to bottom, including appliances, vanities, baths, floors, windows, and everything above, below, and in between. Basically, all the places you've never even taken a damp cloth to. Every job is 100% satisfaction guaranteed, and they'll re-clean whatever isn't up to your standards.
Now, you may be worried about trusting your home to these Merry Maids. Never fear. All Merry Maid employees are background checked and if you won't be home while they are toiling away, Merry Maids will safeguard your key. Plus, the company is insured so if anything shady occurs, you are protected. Not only are you safe, but Merry Maids makes sure the environment is safe too. All the cleaning products used meet EPA standards and their processes are designed to eliminate pollution due to dust.
Pricing is comparable or better than Merry Maids' major competitors. Since home or apartment size varies and other factors are at play, every house or apartment will yield a different cost. However, you can submit a quick form on the Merry Maids website for a free quote for individualized cleaning. They have no set packages, so you can get as much or as little as you want cleaned. Usually, 2 people are sent in to do the dirty work so it's done as quickly and thoroughly as possible.
So, aside from the part where a perky little something in French maid's garb prances around your pad, all of your home cleaning dreams will come true with the sparkling touch of Merry Maids. Hit up their user-friendly site and get your free estimate today. Dust bunnies are not pets.