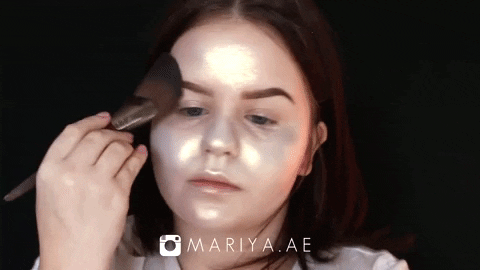 Best Non-Toxic Highlighters for Summer 2020
It's not sweat; it's glamour.
"It just looks like sweat!" critics of highlighter say.
People who have never swatched a highlighter on their hand and felt their value as a human being skyrocket because they looked like gold treasure just don't understand. They're not in touch with their inner drive to turn into precious metals and gem stones, from gold and bronze to amethyst and pearls. Luckily, there's a world of cosmetic highlighters catering to our collective aspiration to shine so bright that diamonds look like pebbles next to our fiercely cut cheekbones (and brow bones, inner eye corners, and cupid's bow–obviously).
The tricky part is that highlighters too often have questionable ingredients in order to create that otherworldly glow–from phthalates and pore-clogging silicones to straight-up lead. And no one's trying to die for the shine. So there's a growing number of organic, natural make-up brands proving that you don't need to resort to cheap shortcuts in order to create accessible, wearable products that shimmer like the moon's reflection on a lake.
While no one could've foreseen the radical events that have changed society and daily life as we know it in 2020, this summer you can still be seen like a beacon in a stormy sea. Why not become a walking beam of light during these dark, uncertain times? Try out these non-toxic highlighters and feel your spirit lift as high as your cheekbones!