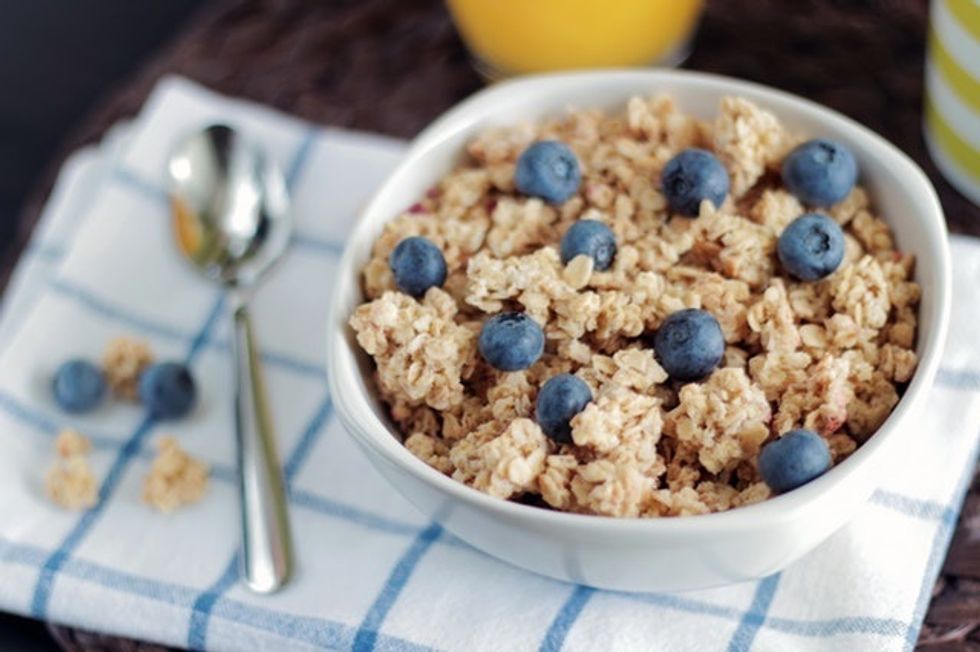 Best high-protein cereal Kashi GOLEAN Crunch
Sweet and crunchy, healthful and tasty
When we think of breakfast cereal, carbs are top of mind. From the sugary-sweet to the bland and blah, the majority of cereals are high in carbs, and the protein count is fairly low on the side-of-the-box details.
But protein is so important for our muscles, to fill us up, and to provide a better-balanced breakfast, no matter what Tony the Tiger tries to tell us. That's why when I came across Kashi GOLEAN Crunch in the cereal aisle, I was intrigued. Protein – 9 grams per serving in a breakfast cereal? Never before had I even considered cereal as a decent protein source. But as a fan of Kashi already, I knew this high-protein cereal would be a winner. They had me at "Crunch!"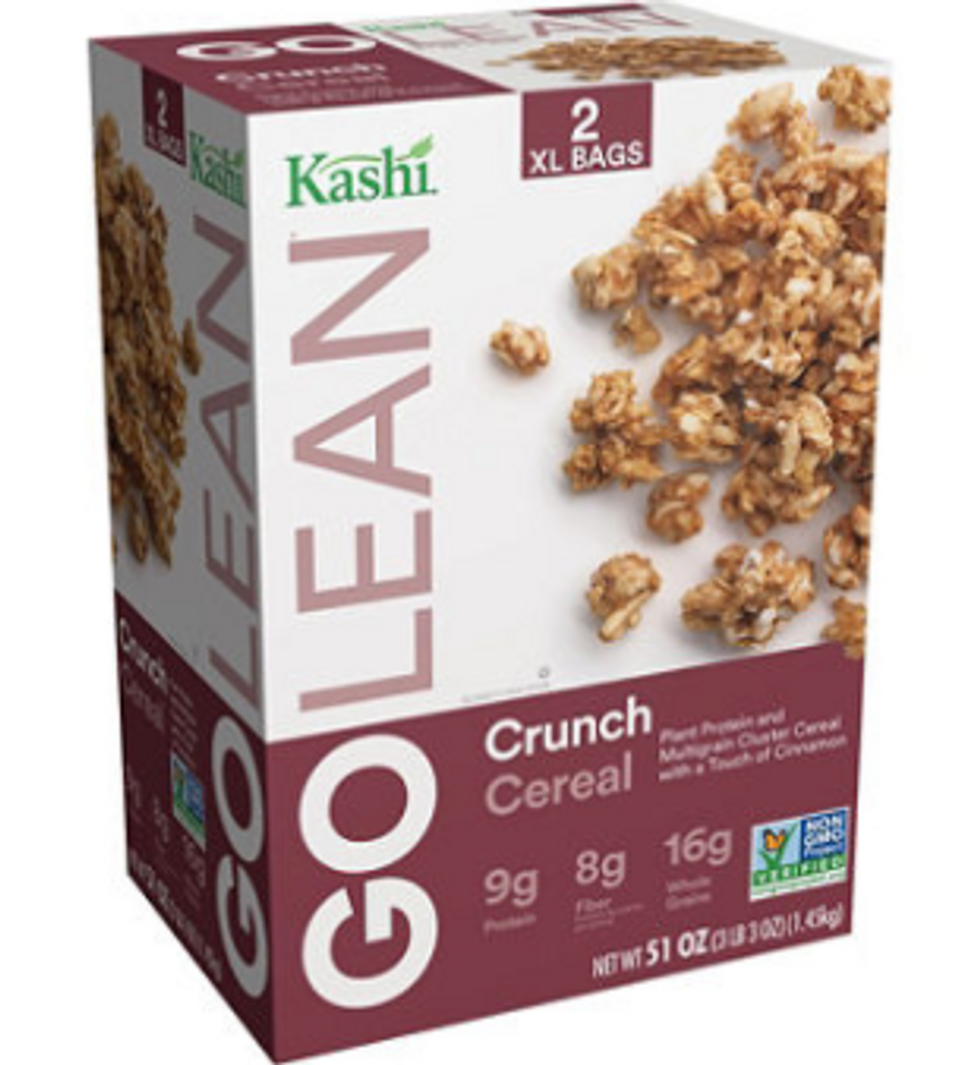 This non-GMO cereal has a touch of honey-cinnamon sweetness and is made from 7 whole grains and sesame. Formed into delicious crunchy clusters, the taste and texture of GOLEAN Crunch is unique, satisfying, and addictive. I could eat it every day!
With 16 grams whole grains including buckwheat, barley, and brown rice, 8 grams fiber, and only 3 grams of fat per ¾ cup/190 calorie serving, plus the aforementioned protein punch, GOLEAN Crunch is incredibly healthful, yet is more like a treat than a health food. I love it for breakfast in a big bowl with soy or almond milk, mixed into yogurt or cottage cheese, or just by the handful.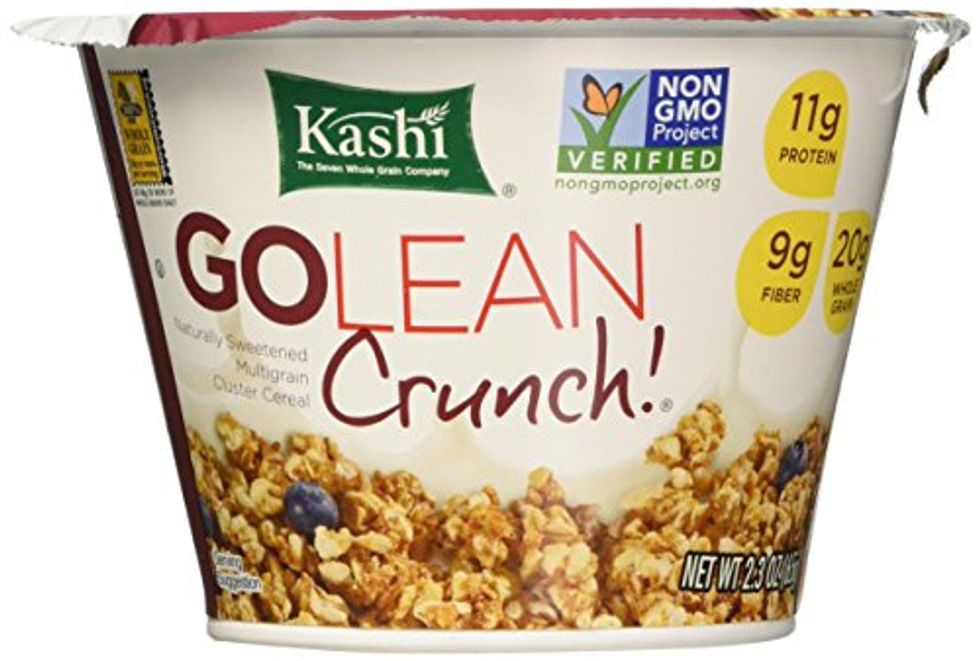 Via amazon.com
Sure, I grew up eating Fruity Pebbles andCookie Crisp and turned out just fine, but as an adult, I need to be more conscious of what I put in my body. And as yummy as those sugar-laden cereals may be, I can honestly say I enjoy GOLEAN Crunch even more. Hey, we all gotta grow up some time, and palates mature. GOLEAN Crunch has just the right amount of sweetness without leading to a mid-morning sugar crash.
If you try Kashi GOLEAN Crunch and love it as much as I do, the deliciousness doesn't end with breakfast. Kashi makes crisp and healthful crackers in flavors including Lemon Chickpea Chili and Red Sea Salt, bars like Coconut Cashew Macaroon and Almond Snickerdoodle, and even entrees like Black Bean Mango Bowl and Sweet Potato Quinoa Bowl. Not to mention a variety of other cereals, mueslis, granola, cookies, powders, waffles, and more!

Via momentummediamarketing.com
GOLEAN or go home! Kashi high-protein cereal is truly the most important meal of the day.