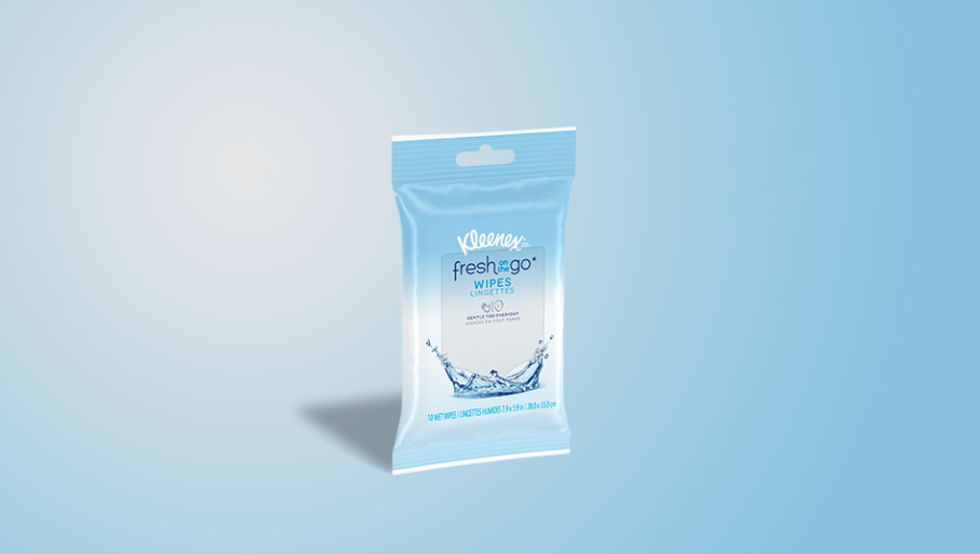 Best hand and face wipes – Kleenex Fresh on the Go
Why buy two items when one does the job completely?
I love a good face wipe. And a cleansing hand wipe always comes in handy too. But usually the face wipe is too mild for cleaning hands and the hand wipes are too harsh for the sensitive skin on the face. So there I am, buying both products regularly, making sure I don't inadvertently use the wrong one for its intended purpose. There's nothing worse than using a stinging hand wipe to remove my eye makeup… ouch, tears! Someone grab me a Kleenex!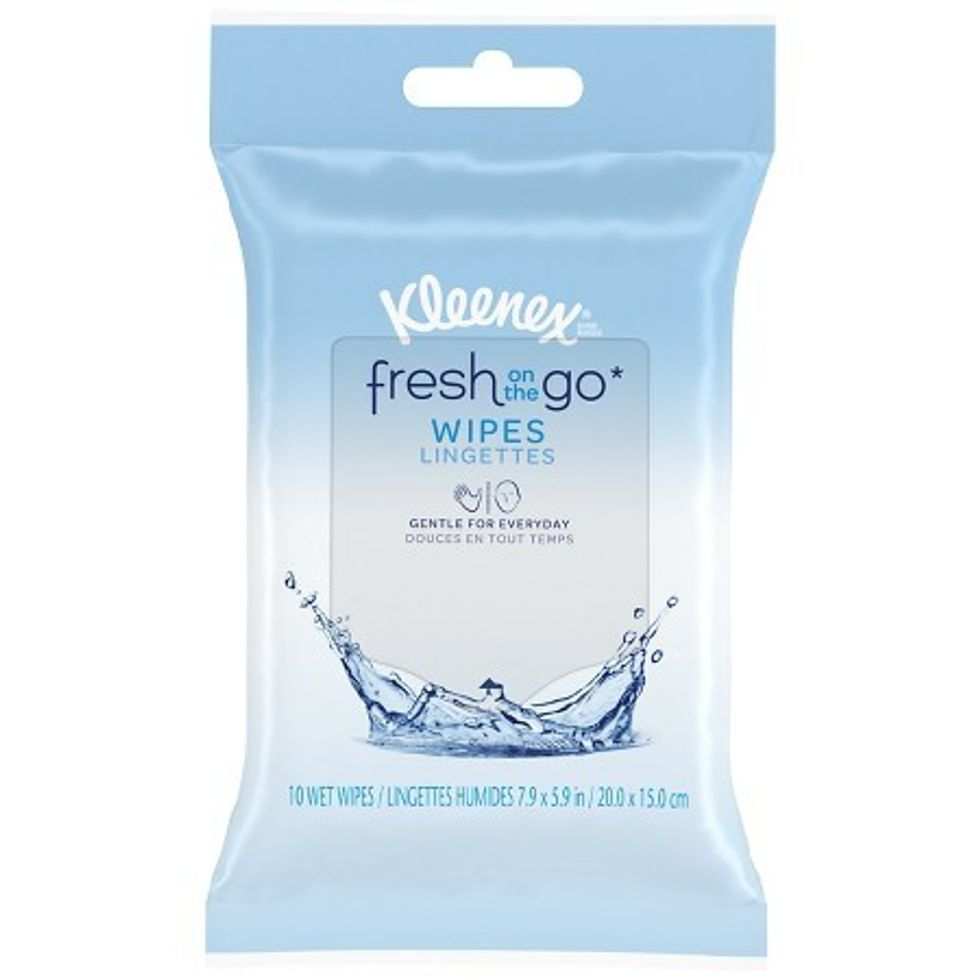 Via target.com
But Kleenex Fresh on the Go wipes made for the face and hands changed my world, or at least the way I keep clean. I bought a travel pack one time while shopping for a short trip and have used these soft and durable wipes ever since. They are delicate enough to use daily for removing makeup and everyday oil and dirt from the face, while strong enough to clean hands thoroughly. The wipes stay moist and don't fall apart like cheaper wipes can. And they don't leave any paper residue behind… a big plus for the facial use. They don't dry out my skin and don't leave any oils behind. The scent is fresh but mild. No complaints here and nothing I'd change.
With the long-lasting power and strength of these miracle wipes, you'd think they cost more than the average wipe – especially since they have the two-in-one benefits for hands and face. But no. Target sells a 10-pack for… wait for it… 99 cents! Stock up and keep clean and fresh for months!
I will not give up on these wipes. I don't need a fancy brand to feel fabulous. Kleenex is a tried and true company that we've all relied on for decades. It's about time someone created an amazing wipe that is tender enough for the skin on our faces and can clean hands with power and sensitivity.
Why buy two items when one does the job completely? Kleenex is my choice for the best hand and face wipes hands down. Faces too!
Check out more from the line of products from Kleenex for your home and body needs.