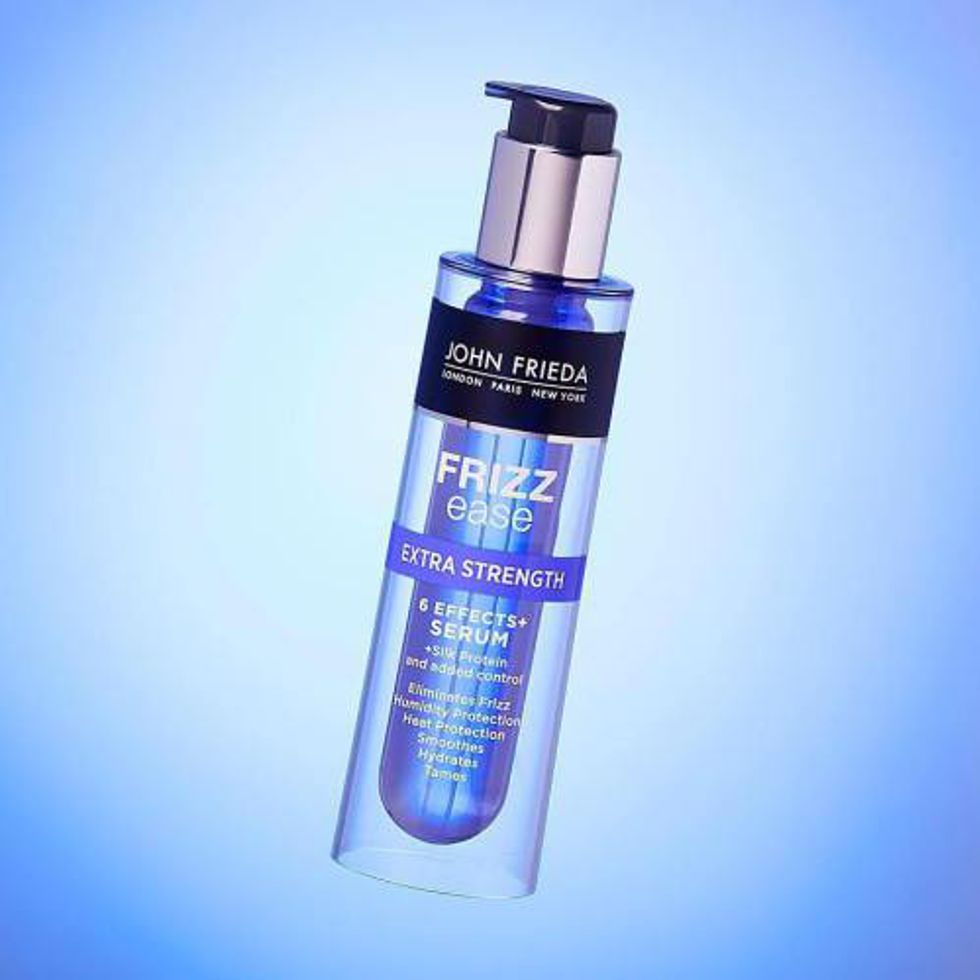 How this little hair product changed my hair... and my life
This serum will repair just about all of your problems, including your split ends
Heat damage is one of the biggest threats to our hair. That, along with color treatments, can leave our ends splitting into opposite directions with little respite in sight. At it's worst, it can take the feeling of a "bad hair day" to the next level. As someone who's straightened their curls for more than ten years, and bleached it for the last two, I know what it's like to put your hair through some serious ordeals, all in the name of beauty (or that photo of Kim Kardashian you saw in you feed, who arguably has the best head of hair in the world - no, really). I've had my hair in some pretty intense conditions, but thanks to it's thickness, it's been able to survive it all - with some help, of course.
John Frieda's Frizz Ease serum ($8.69) is a product I swear by. There is no other serum that delivers on all it's promises quite like this one. I have a head of thick, often frizzy curls and the only product that's been able to tame it is this 6 Effects serum. With it's silk protein and added control, it aims to eliminate frizz, protect from humidity, offer heat protection, smooth, hydrate, and tame. It does exactly what it promises: "Frizz-ease extra strength serum instantly and dramatically transforms coarse, wiry, unruly frizz for ultra-sleek, purely polished, super-shiny results. It protects and prolongs the life of color treated hair. It has a high-potency blend of silicones infused with aloe and vitamin E which leaves dry, defiant hair extremely supple, easy to manage and healthy-looking. It contains sunscreen and repels humidity to help prevent weather-related frizz and blocks frizz all day."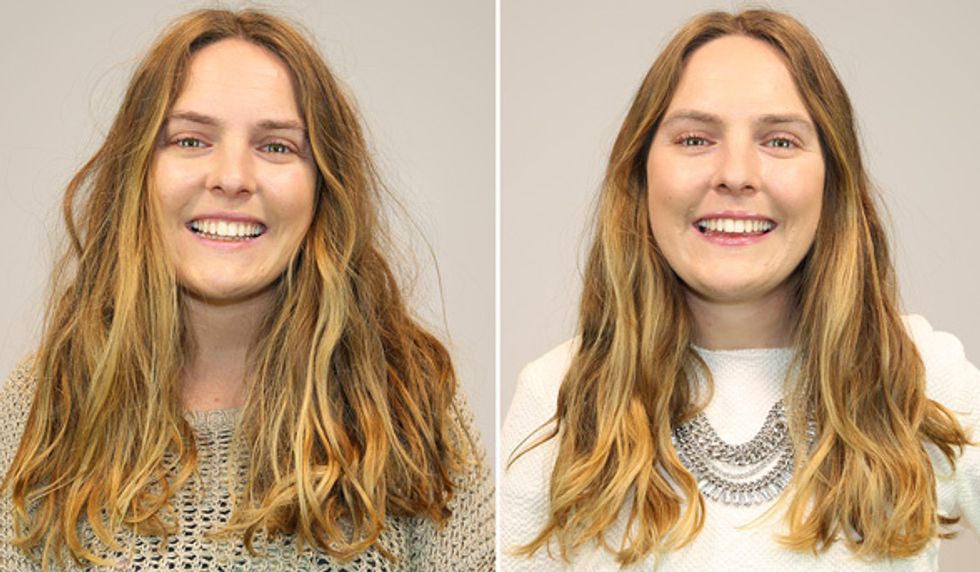 Courtesy of Beautyheaven
After I wash my hair with silver shampoo, I apply it through wet hair like the directions state: "Apply to soaking wet hair. Use sparingly, dispensing 1 pump of serum into palm. Rub hands together and distribute evenly throughout hair. Avoid applying directly to roots. Use more or less depending on hair length and thickness. Do not rinse out. Style as desired." I've been trying to stay away from heat products, but if I decide to use one, this always leaves my hair feeling silky smooth, reducing the heat damage.
This Amazon customer can't stop raving about it: "This product works so well!!! My hair is naturally very frizzy and tangled, especially with the humidity rising now that it's almost summer. Before I was just hoping it'll go away if I just straighten my hair and put heat protectants on it. That didn't work, about 30 minutes later it would just become frizzy again, which annoyed me. I hated feeling the need to get rid of the frizz by straightening it over and over. I read all the other reviews about this and majority says it works wonders so I ordered it and washed my hair then applied it while damp. After that I started to blow dry with cool air and I immediately started noticing a difference than how I usually blow dryed it," the review reads. "After I straightened it I was scared that it would start to frizz back up again and I ended up wasting my money. BUT IT DIDN'T! My hair is still soft, silky and straightened more than usual with no frizz! It's holding up so well! THIS PRODUCT IS WORTH THE COST I'M TELLING YOU."
If you want to treat your hair well for a change, try John Frieda's Frizz Ease serum. It'll make a world of a difference.