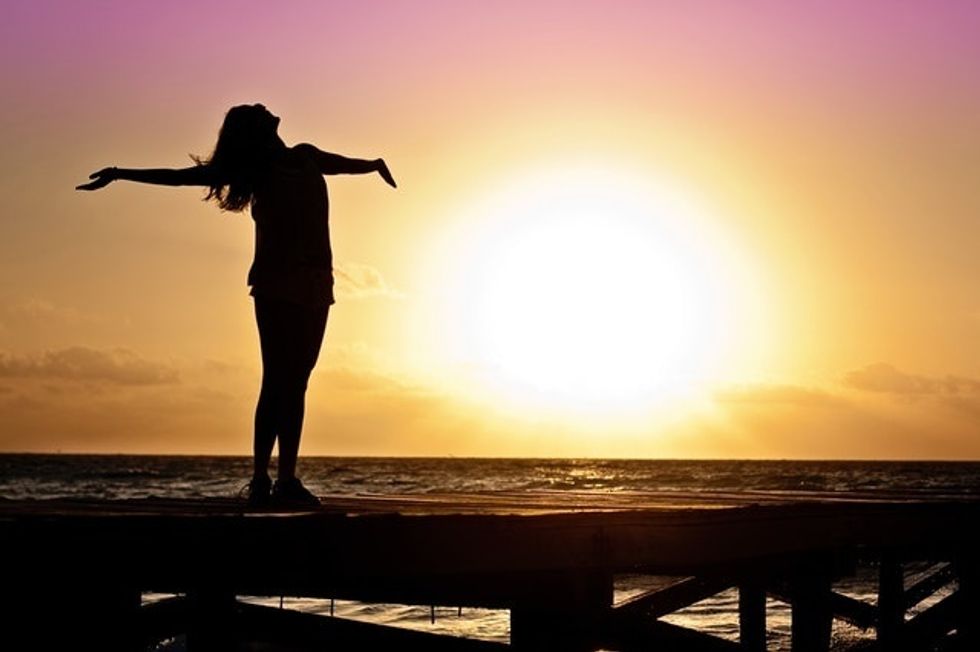 "Down There" Deodorant - The 5 Best Products for Feminine Freshness
Obliterate odor with feminine products we've put to the test.
While it isn't often openly discussed, feminine odor is real, and gals want to feel fresh and clean 24/7. A woman's natural, healthy scent is totally normal, but sometimes we want our "lady parts" to be even better than they already are. Here are 5 products for feminine freshness that do the trick for gals on-the-go who need a little deodorant for "down there."
Best suppository: Norforms Deodorant Suppositories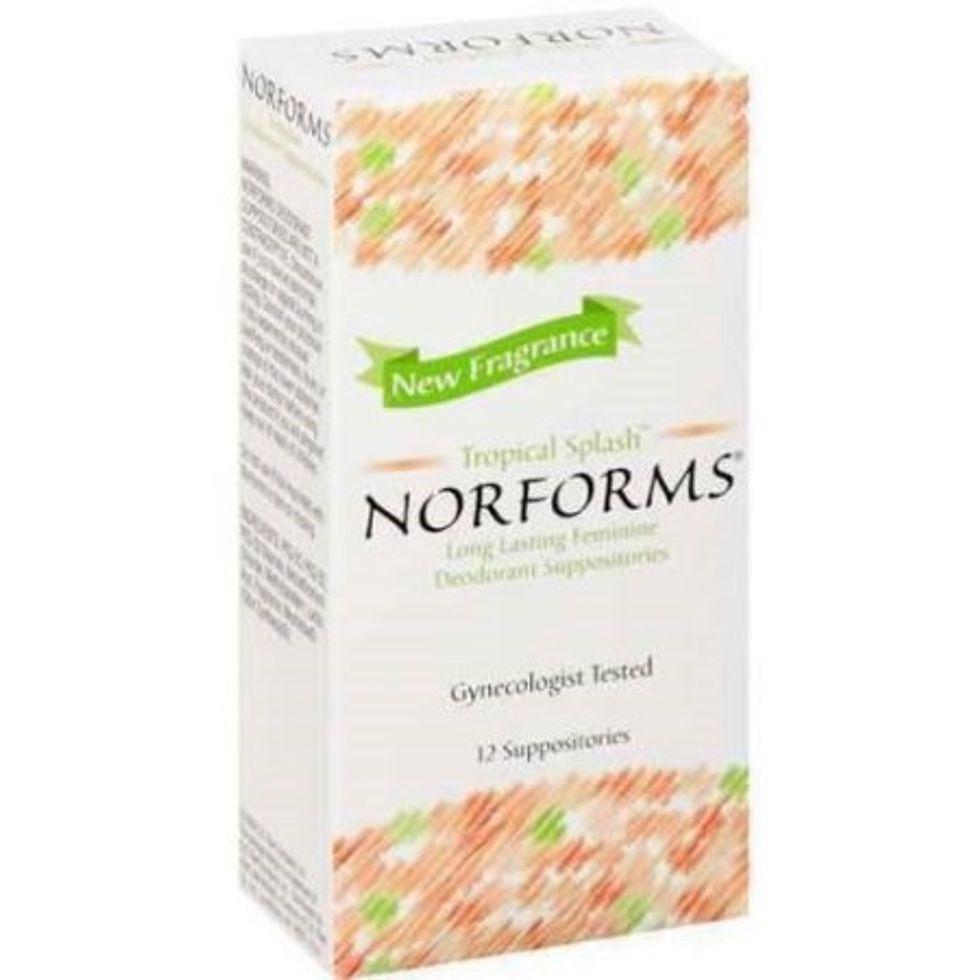 Individually-wrapped and long-lasting, Norforms Deodorant Suppositories make freshness simple and effective from the inside out. Norforms are gynecologist-tested for safety and efficiency, making them perfect for daily use. As per Feminine Health Reviews, "Norforms Feminine Deodorant Suppositories is said to be an effective supplement that can help with symptoms of candida to improve symptoms such as itching, discharge, and odor." The fresh "Tropical Splash" scent is cool and crisp, and "Island Escape" is beachy and breezy, making you feel clean, confident, and carefree. Pop one in and you're good to go all day… discreet and neat!
Best Powder: Emerita Feminine Deodorant Powder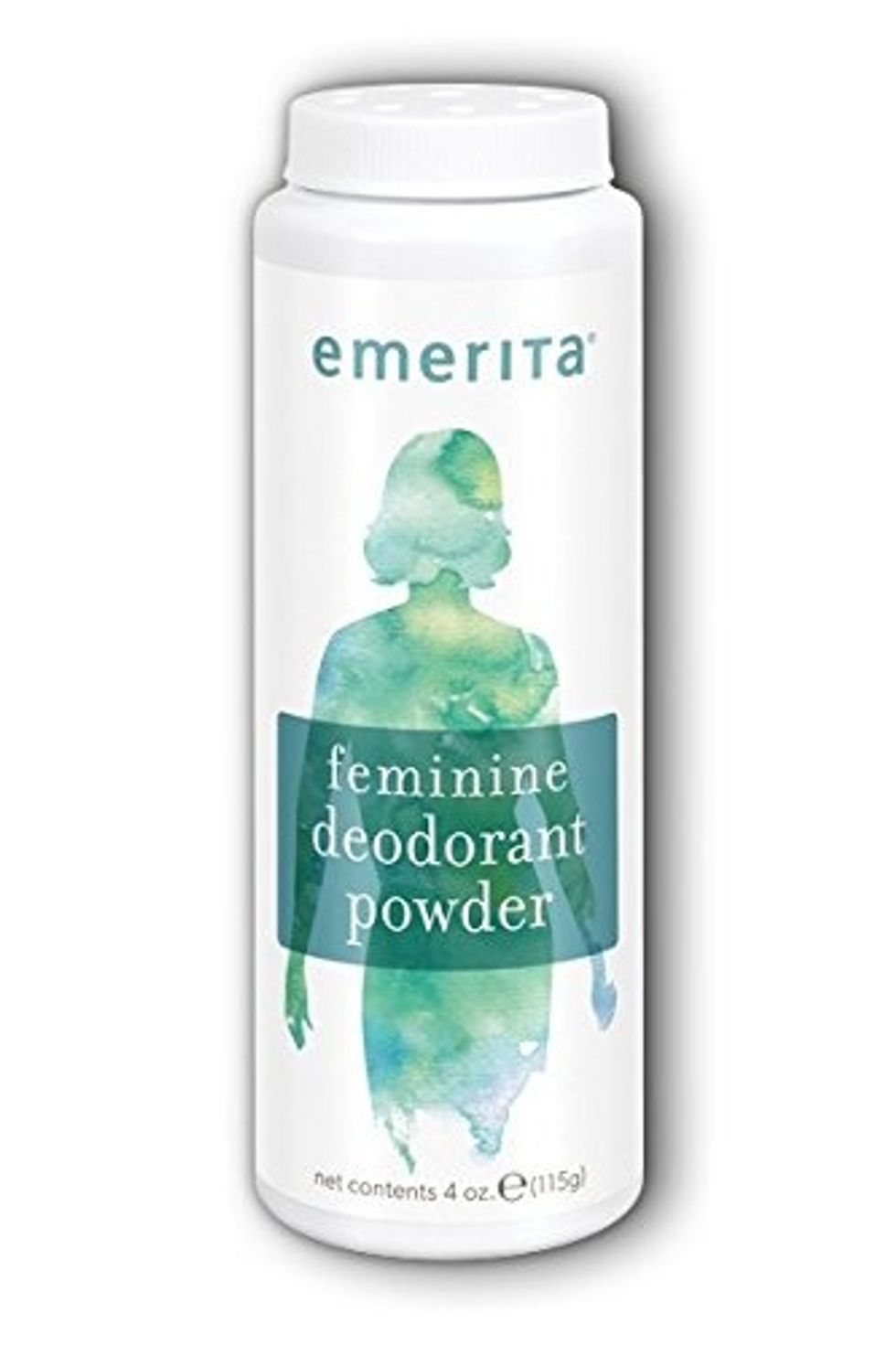 Via amazon.com
Feel fresh and dry all day long with the puff of powder in your panties. Emerita Feminine Deodorant Powder puts the power of non-GMO cornstarch and baking soda to use to absorb wetness that can make you feel uncomfortable or can lead to odor. According to Livestrong, "Cornstarch is mild, unscented and absorbs sweat." And as The HealthSite notes, "(Baking soda) can help you combat infections and keep it odor free." As those ingredients work their magic, you skin will be moisturized by lavender oil and organic jojoba. Powder up (or down) for protection and a pleasant scent, and you'll feel comfortable and cool from morning 'till night.
Cost: $14.86 for a 4-oz. Bottle
Best spray: Vagi-Pal Super Fresh Vanilla Deodorant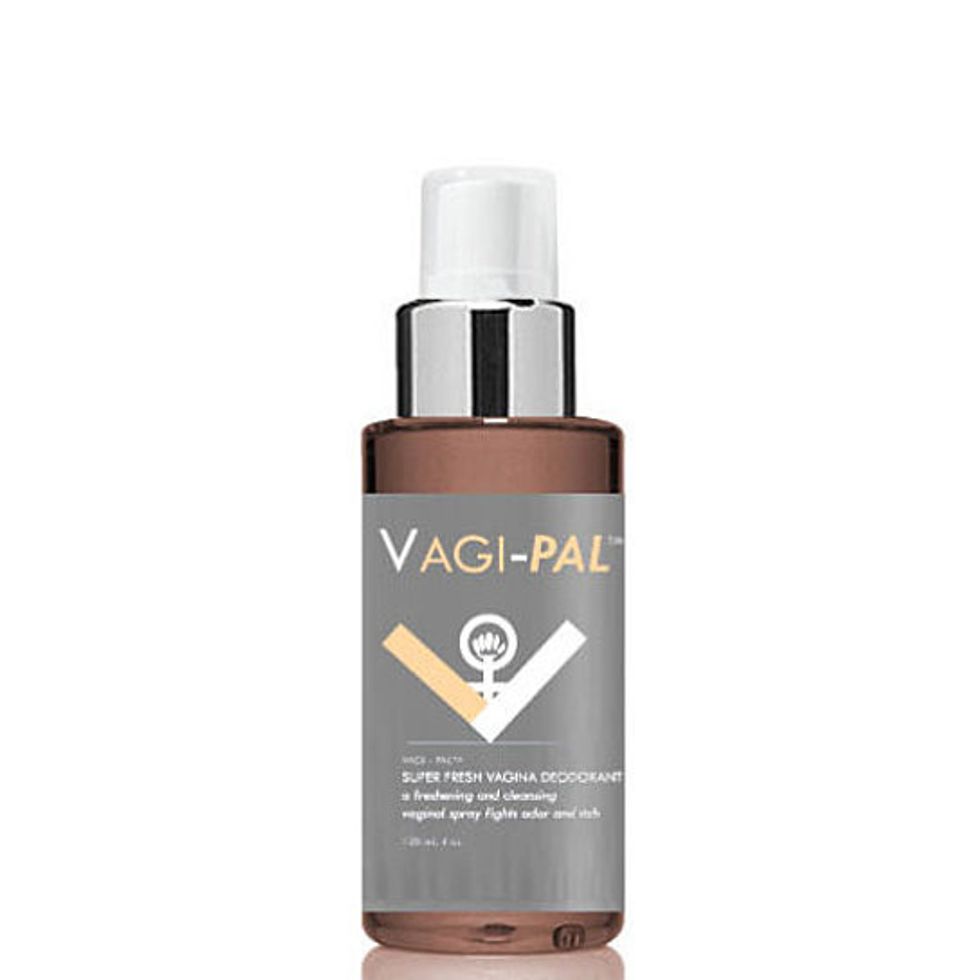 Spray on freshness that lasts long with every use of pH-balancing Vagi-Pal Super Fresh Vanilla Deodorant. As this spray provides a sweet scent, it helps fight fungus and bacteria that can be causing odor in the first place. Made with organic ingredients including organic vanilla, organic coconut, organic apple cider, organic aloe vera, organic tea tree, and organic lavender, Vagi-Pal is soothing, yet strong. According to Dr. Axe, "Apple cider contains amazing antibacterial and antiseptic properties that can help fight odor. And tea tree oil contains strong antifungal properties as well as being a great antiseptic." Vanilla is not so plain after all!
Cost: $27.98 for an 8-oz. bottle
Best mist: Taylor's Muffin Mist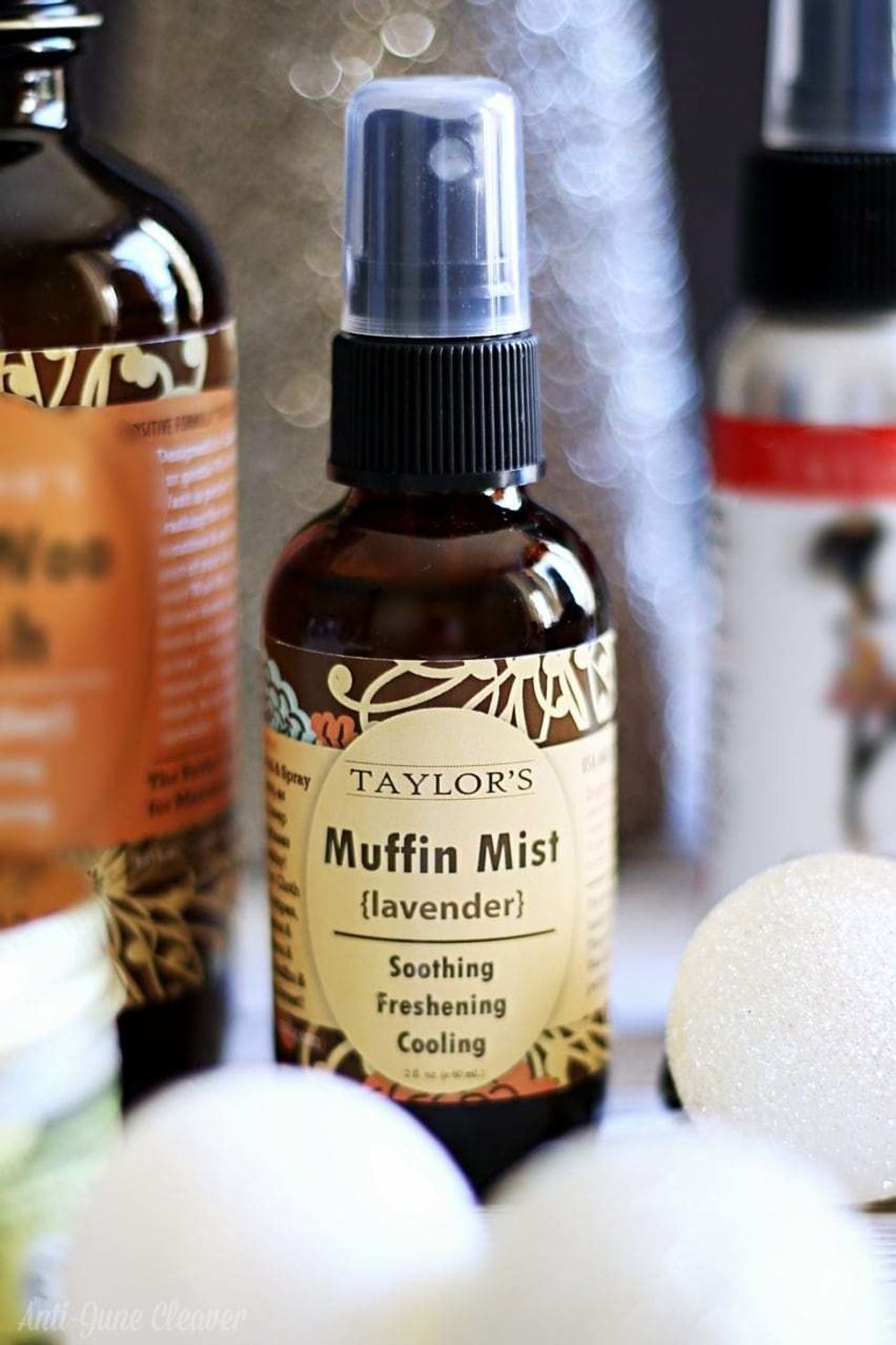 All-natural and fresh-scented, Taylor's Muffin Mist is soothing and refreshing, perfect for a light mist when you need that extra boost of odor protection. Spray directly onto the body or onto your undergarments or panty liner, and the vegan, cruelty-free blend of organic ingredients will go to work immediately. Made with aloe vera juice, grapefruit seed extract, ylang ylang pure essential oil, and chickweed, Taylor's Muffin Mist is nature's blend for feminine freshness. As per Intimore, "(Aloe vera) is antimicrobial, antifungal & healing." Taylor's also suggests misting after shaving or waxing to reduce redness and pain thanks to its soothing extra virgin olive oil and chamomile. Mist away your womanly worries!
Cost: $11.95 for a 2-oz. Bottle
Best wipes: Always Fresh & Clean Wipes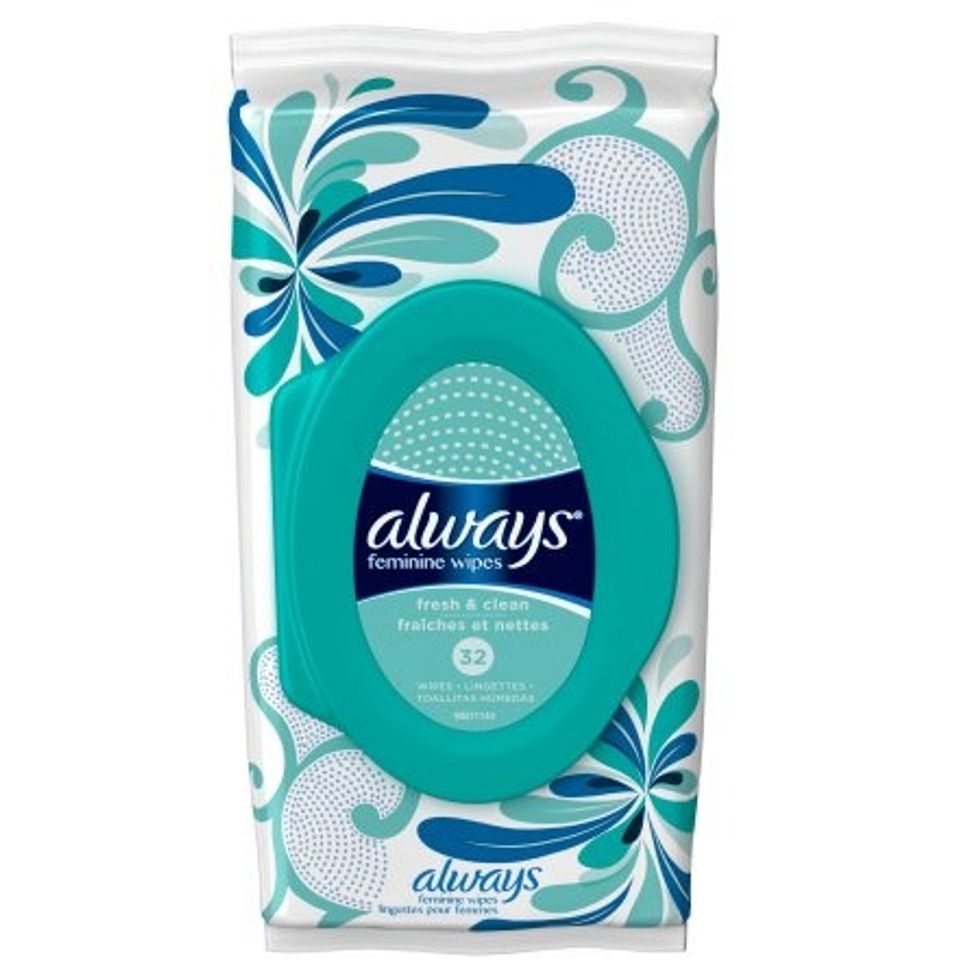 For instant cleansing and odor-elimination in a swift swipe, opt for Always Fresh & Clean Wipes for that "just-showered" feeling that is quick and gets the job done. Perfect for use after the bathroom, to clean up after a workout, or just when you need a little boost in freshness, Always Fresh & Clean Wipes are soft and durable, with a subtle scent that is never overpowering. Choose from the resealable package or the individually-wrapped on-the-go wipes you can stash in your purse. While the wipes help you get clean and fresh, the castor oil in each wipe provides skin-conditioning so you'll never feel dry or itchy. Wipe away the odor and bring on the freshness as Always always does.
Cost: $14.05 for a 32-count Pack of two
Obliterate odor with feminine products we've put to the test.