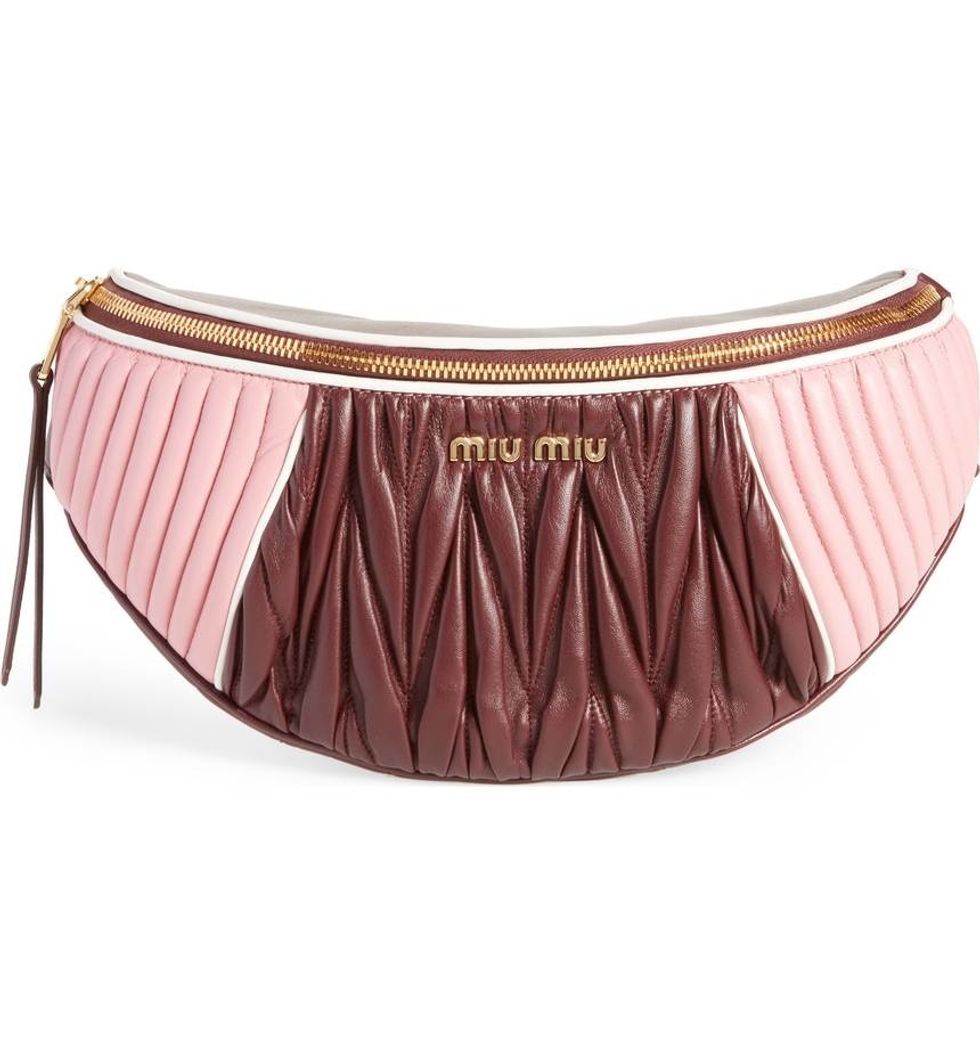 The fanny pack comeback - Our top five picks for fashion and function
Get ready to wrap your waist and hug your hips in these five fabulous fanny packs
Some might argue that the fanny pack is only for Disney World moms and dads with kids in tow or beach bums who need a place to stash their sunglasses and SPF, but the handy waist-worn bag is so much more than a fashion afterthought.Chic and stylish fanny packs are giving a new and improved look to the freeing fashion choice, with modern options that are super-sexy and catwalk-cool. Get ready to wrap your waist and hug your hips in these five fabulous fanny packs.
KARA Rose Shearling Waist Bag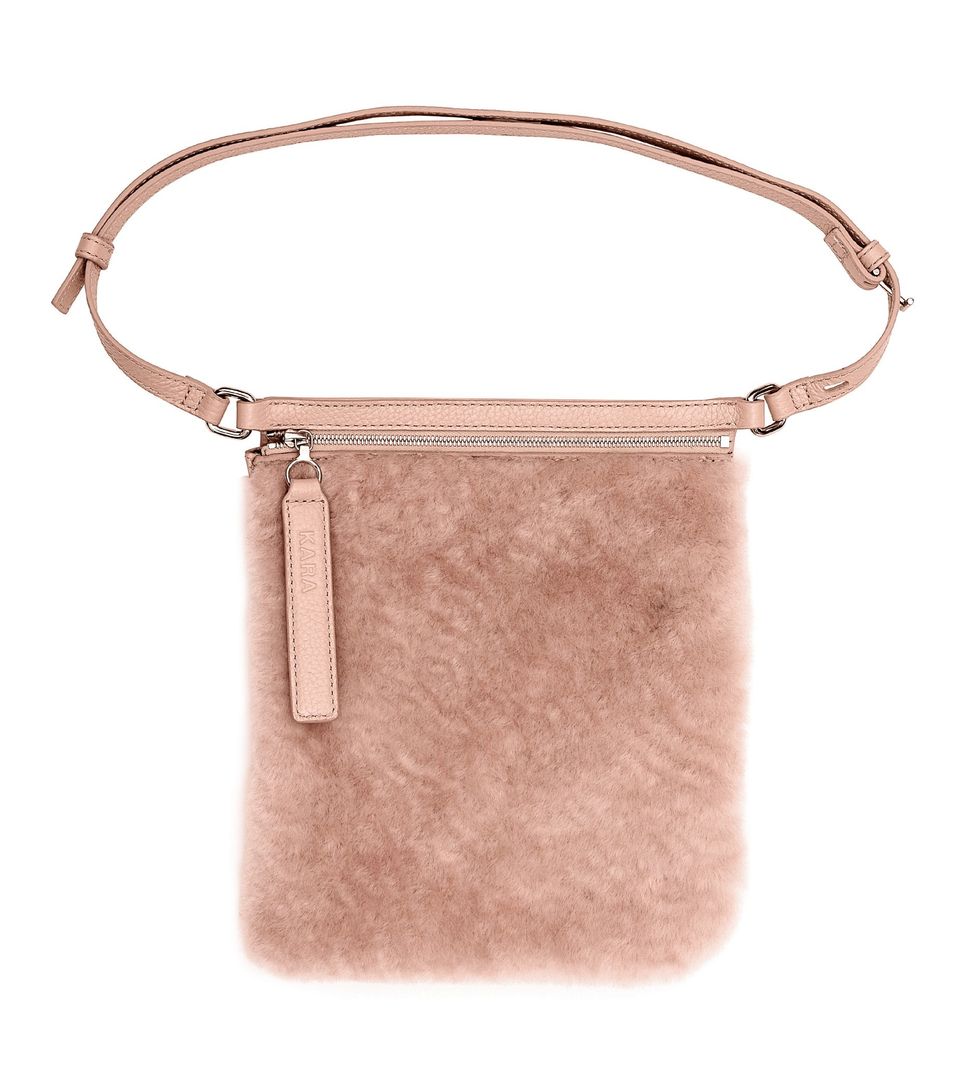 Via shop.karastore.com
Plush and practical, the KARA Rose Shearling Waist Bag is feminine and functional, soft and stylish. Made with lamb shearling and colored a delicate dusty rose, this unique waist bag is a fanny pack at its most fashionable. The super-skinny belt is figure-flattering, easily adjustable, and can be converted into a cross-body style to change up your look. The single zipper closure is convenient for easy storage and go-to grabbing inside the cushy cotton twill lining.
Cost: $275.00
Michael Kors Mott Leather Belt Bag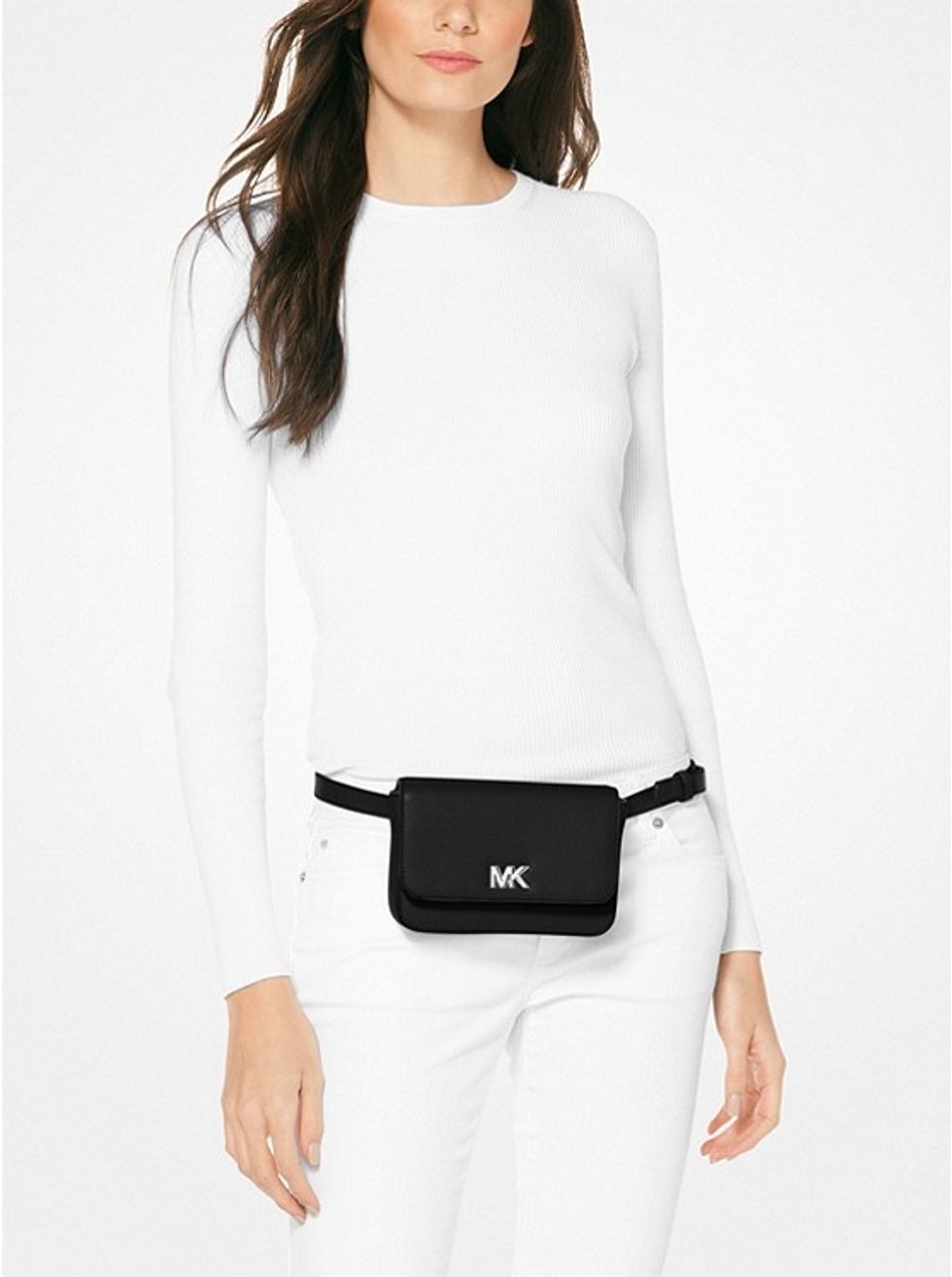 Via michaelkors.com
Luxe leather with a smooth and silky finish makes Michael Kors Mott Leather Belt Bag chic and classic. The waist strap is detachable, so this Michael Kors bag can be worn in traditional fanny pack style or held as a cute clutch. The recognizable "MK" logo shines in flashy silver, alerting fellow fashionistas to your great taste in accessories. The fanny pack comes in black and pearl gray with a snap closure.
Cost: $108.00
Gucci Women's Neo Vintage Canvas Belt Bag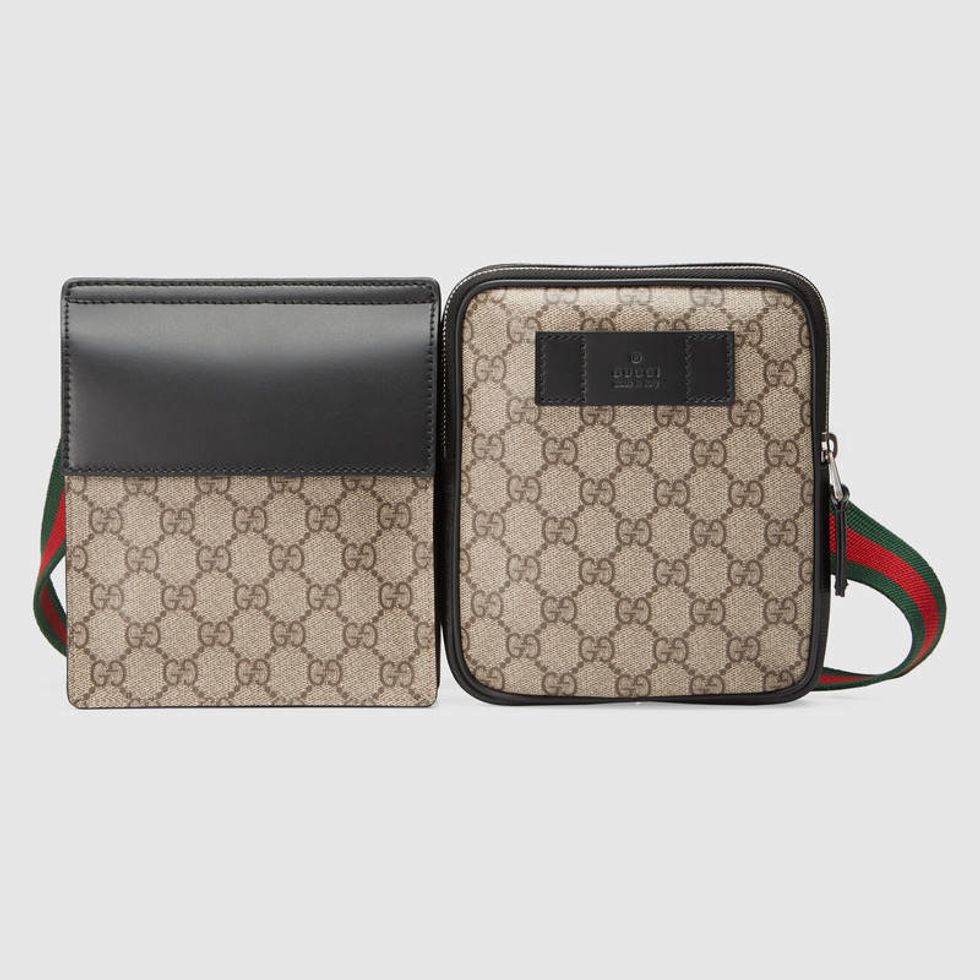 Via gucci.com
The dual-pouch design seen in the Gucci Women's Neo Vintage Canvas Belt Bag is useful and unique, taking that sophisticated Gucci style front and center. The patterned canvas paired with black leather and a green and red buckled strap makes this belt bag a nice balance of casual and classy. Wear slung around the hips or adjust the strap to convert to a cross-body bag depending on your mood or wardrobe. With this bag, just like the brand, you will always be in fashion.
Cost: $730.00
Miu Miu Rider Matelassé Leather Belt Bag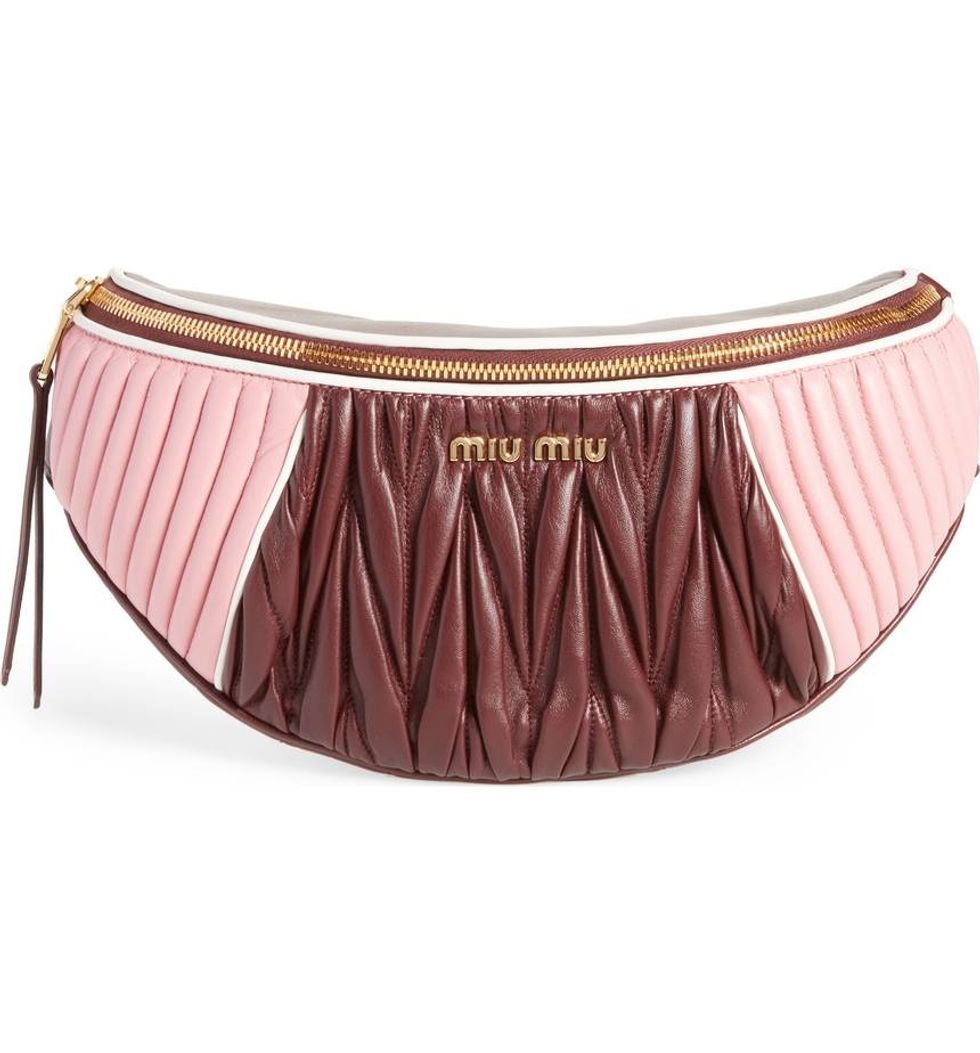 Via nordstrom.com
Sporty-chic does not come cheap, but runway looks are worth every penny. Splurge on something super-special, wrap a Miu Miu Rider Matelassé Leather Belt Bag around your waist, and watch heads turn. The attractive two-tone design comes in red/black or pink/brown, and the Italian leather richness will have you fawning over your fanny pack. The zipper closure is swift, and the buckle is sleek and slim-fitting. If you are a fan of the fanny pack, Miu Miu reigns supreme!
Cost: $1,490.00
G by GUESS Faux-Suede Whip stitch Fanny Pack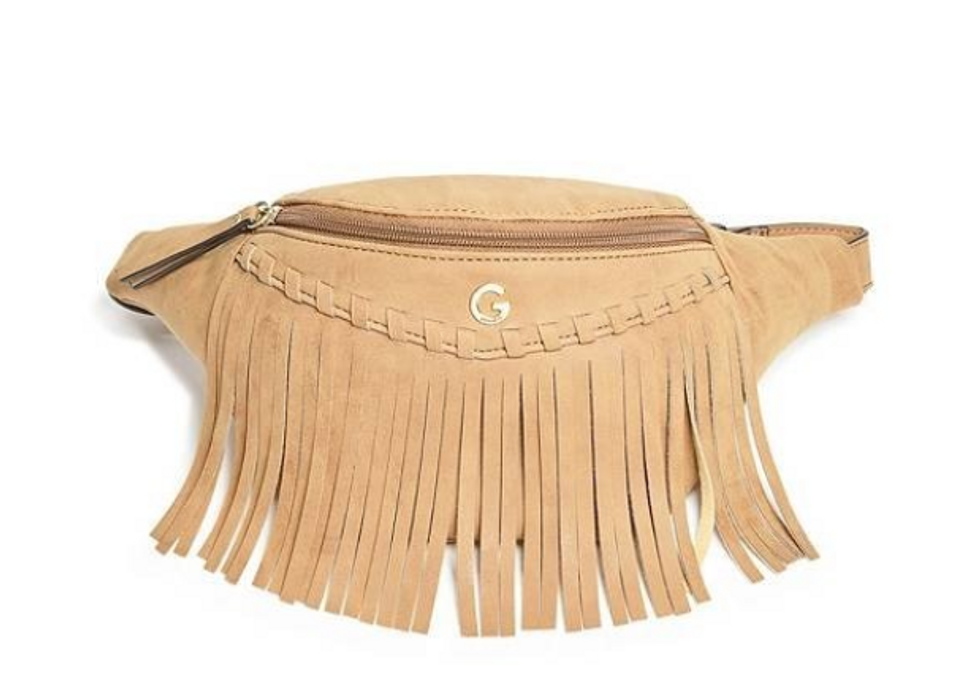 For the fanny pack with fringe benefits, whip onG by GUESS Faux-Suede Whipstitch Fanny Pack and shake your hips for fashion that flows. The front zipper closure is easily accessible and a tucked-away pocket inside is perfect for stashing keys or credit cards. Nobody will ever guess this rich-looking and supple-soft bag is faux, all they will know is that you look fantastic thanks to the fringe trend. Neutral tan goes with nearly any look, so gear up in your GUESS pack anytime.

Cost: $24.99
Become a fan of the fanny pack too!