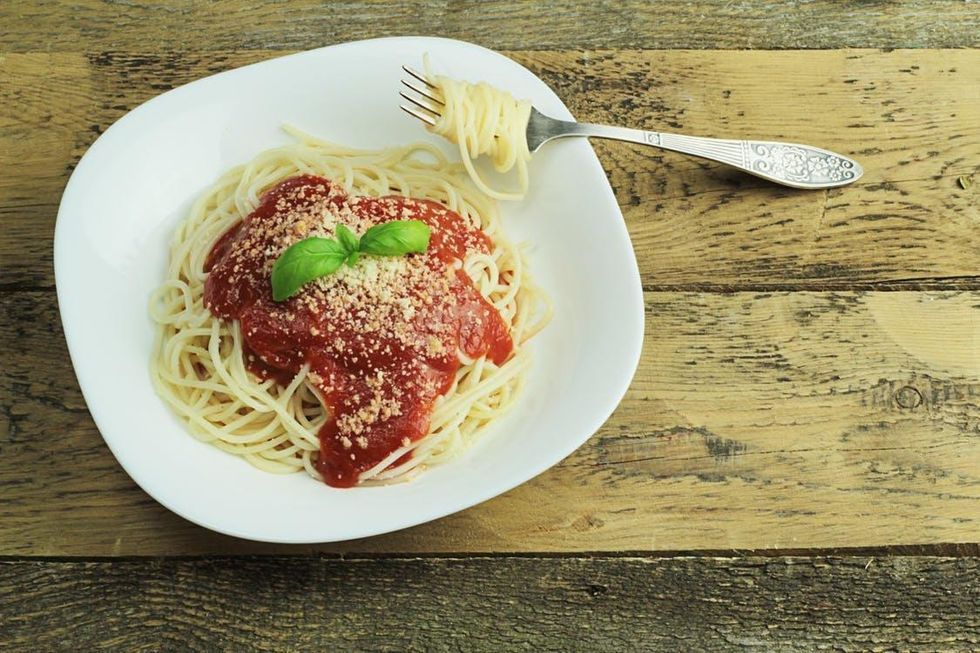 Best fancy-sounding (and tasting) low-cost pasta sauce - Prego Merlot Marinara
You had me at "merlot." Yes folks, we can have it all. A pasta sauce so elegant, so refined, so made with wine, so less than $5.00. I'm all in and soon you'll be too. If you want exquisite, gourmet-level taste at a fast food price, Prego Merlot Marinara is just what your next pasta meal must feature. Heavily.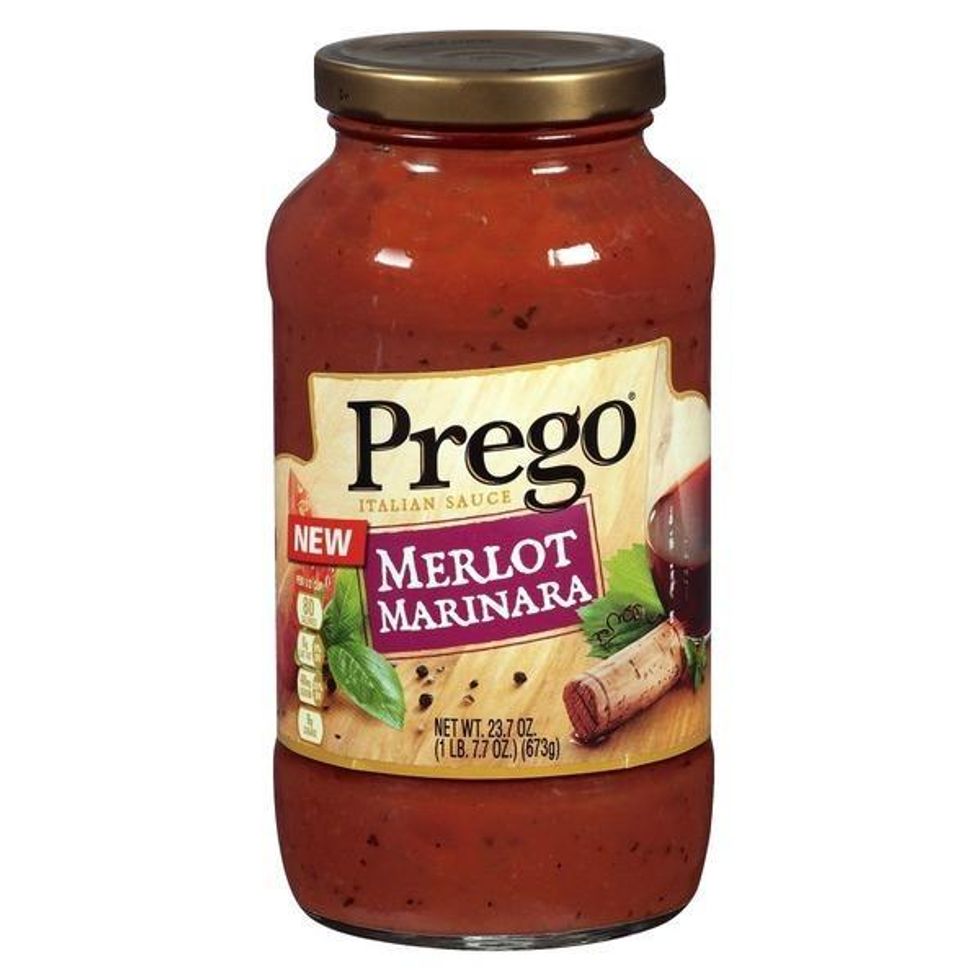 Via burpy.com
While perusing the pasta sauce aisle at my hometown grocery store, trying to decide which one to choose was becoming overwhelming. With so many brands and flavors to choose from, I nearly left with the idea of serving my spaghetti naked. But all pasta deserves to be dressed to the nines, so I took one last look and there it was. Prego Merlot Marinara. There aren't many things I adore more than red wine and fresh tomatoes. My pasta was about to go from 0 to 60 and my mouth was already watering by the time I hit the checkout lane.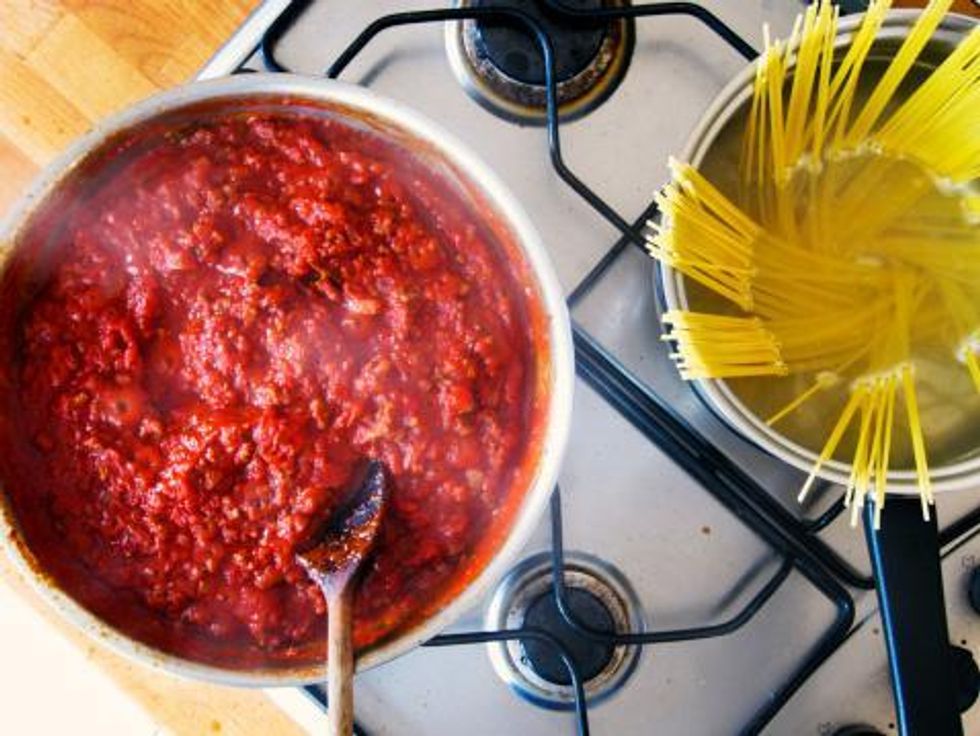 Not that it mattered at this point, but I noticed that one serving of this magnificent sauce is just 70 calories and only contains 2 grams of fat. 25% of vitamin A was a welcome boost as well. 30% of my daily veggie serving would be covered and the gluten-free factor was a plus.
But the taste was the real showstopper. Rich, complex, slightly garlicky, bursting with ripe tomato flavor – this sauce was something I'd expect to be served in Little Italy or in a fine 5-star restaurant. Who knew store-bought, low-cost pasta sauce could be so delectably divine?
While I'm impressed and not-yet-over Prego Merlot Marinara, Pesto Marinara caught my eye too. Made with basil, garlic, and Parmesan cheese, this one may be my next go-to sauce. Or perhaps I'll go for the Fontina & Asiago for a flavorfully cheesy marinara meal. Maybe I ought to finish this bowl of pasta with Prego Merlot Marinara first before I commit to my next favorite flavor.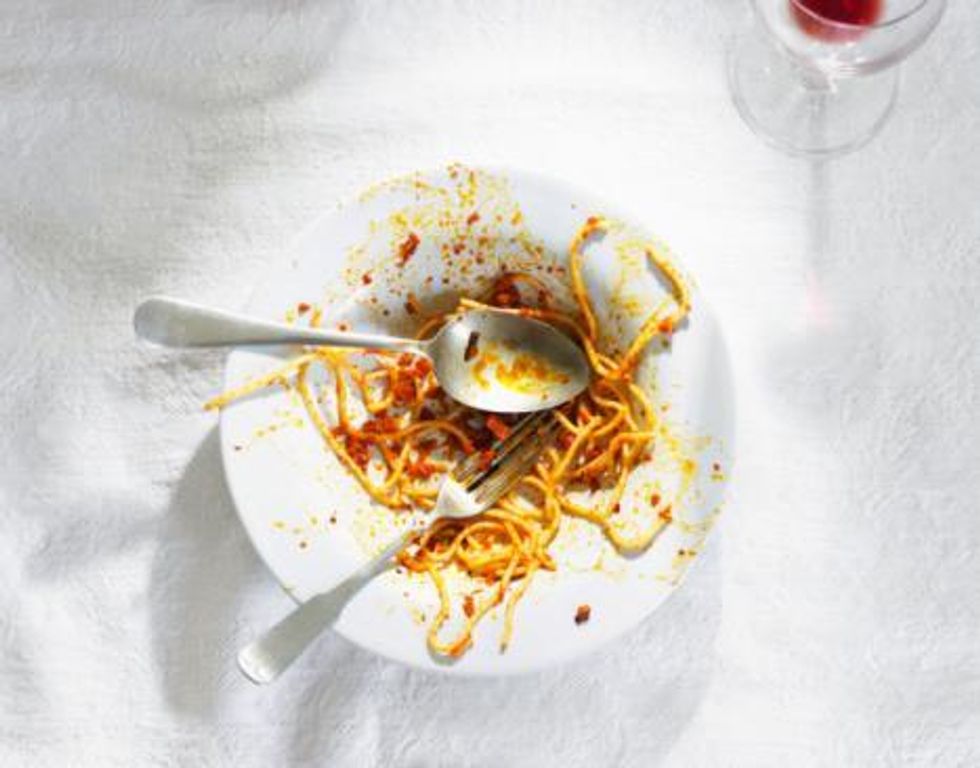 Pasta lovers, take note. Prego Merlot Marinara will exceed your expectations. Add a few more mmms to your marinara!