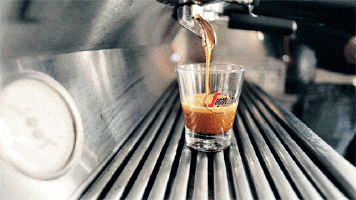 Best Espresso Machine Under $100
Imagine this. You're sitting streetside in a Parisian café: people watching, dog watching, and sipping on a perfect espresso. There's nothing quite like it. If you're longing to replicate this experience but don't have the time or money to travel to Paris, an espresso is not far from home.

Typical fancy espresso makers can go for hundreds of dollars. Even if you're the most experienced coffee connoisseur, you don't want your habit to become like an insurance premium. That's why we suggest Mr. Coffee's Steam Espresso Machine.
While this machine is not quite what the pros are using, it is perfect for the everyday espresso drinker who doesn't want to sacrifice quality. The one-touch brew, steam controls, and thermal block heating system make it easy to make single or double shots with the ease and finesse of your favorite barista. The brew is bold and flavorful from the pressure of the 15-Bar Pump System.
This machine also makes cappuccinos and lattes. The frothing arm adds that unmistakable fluff to your milky creations. And you won't have to worry about getting coffee and milk all over you. The Drip Catcher keeps everything nice and clean by collecting stray coffee drips. It's also removable and washable. Filling is easy with the 40 ounce water reservoir. The set also includes a tamping tool and recipes.
Because the machine is so easy to use, makes delicious espresso, and is the perfect size for any countertop, we recommend it as the best espresso machine under $100. It's time to wake up and get brewing!