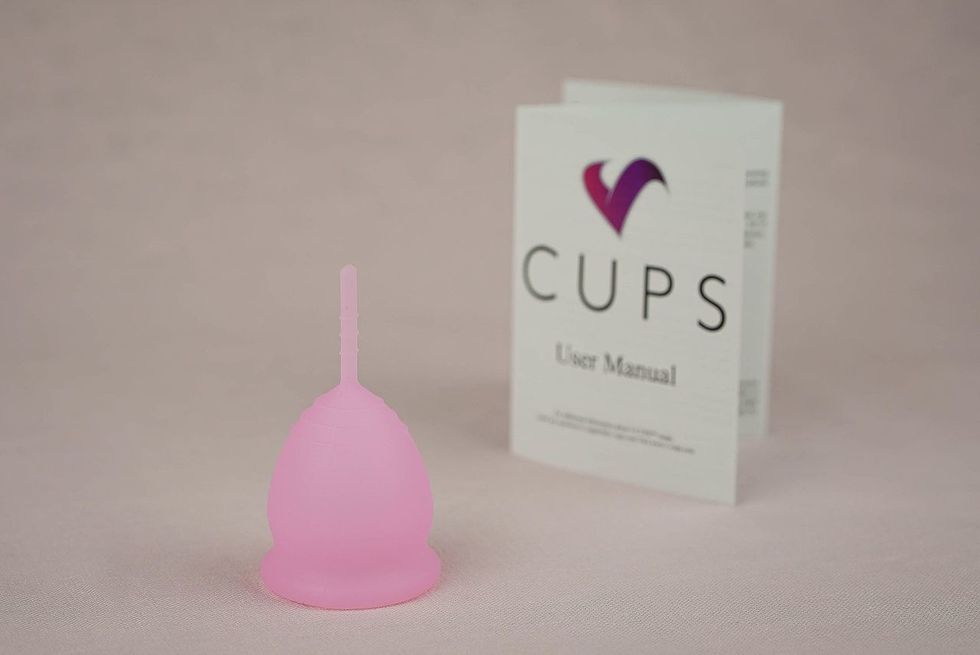 6 eco-friendly feminine products that actually work
Looking for a better option than pads and tampons? Want to help the environment? These are for you.
Periods usually suck, but they don't have to suck for the environment. Tampons and pads are great, but they also produce a lot of trash every month. Thankfully, there are plenty of products out there to minimize waste and still leave you feeling fresh and clean on your period.
FLEX Menstrual Disc
TheFLEX is still disposable, but you'll end up using less of them than traditional tampons or pads. So, it's slightly more environmentally friendly than your Kotex. It works by being inserted inside to catch your flow. If you do it right, you won't feel it at all. The best part is you can leave it in for up to 12 hours with no hassle. Once you're done, you take it out and dispose of it. If you want another option but are squeamish about washing reusable product, this is the one for you.

Diva Cup
TheDiva Cup is probably the most known menstrual cup. It's a silicone-based cup that can be left in for up to 12 hours. When you're done, it's removed and cleaned to be ready to use again. It's recommended you replace your cup once a year. That's a lot of money and waste saved.

Moon Cup
TheMoon Cup is a competition to the Diva Cup, but some reviewers say the softer structure makes for a more comfortable fit. You can leave the Moon Cup in for up to 12 hours at a time and it holds three times more than the typical tampon. Unlike the Diva, Moon Cup advertises that it can last for years and years with proper care. After a couple months, you start saving money every month.
THINX
If you dislike tampons or don't want to worry about inserting something, period panties are your solution.THINX offers a whole line of comfortable, fashionable and absorbent panties. They are designed to be a replacement for traditional tampons and pads. They're completely reusable. Just rinse them with cold water and wash. THINX has all kinds of styles to work for any kind of flow. It's the best replacement if you prefer pads over tampons.

Padkix
If you want more cute and fun patterns for your period underwear,Padkix has some options for you. Pick between stripes, dots and a chevron pattern. These panties are three times as absorbent as a regular pad and are super comfortable to wear. They are also slightly cheaper than THINX, if you're looking for a lower price point.

Dear Kate
Dear Kate offers a similar product to the other two brands, but they have a lot more selection of styles and fits. These are a little pricier than the other options, just as functional. The various fits and colors will give you plenty of options to feel comfortable and cute on your worst period days. You can choose anything from a thong to a full brief. Pick what's most comfortable for you.