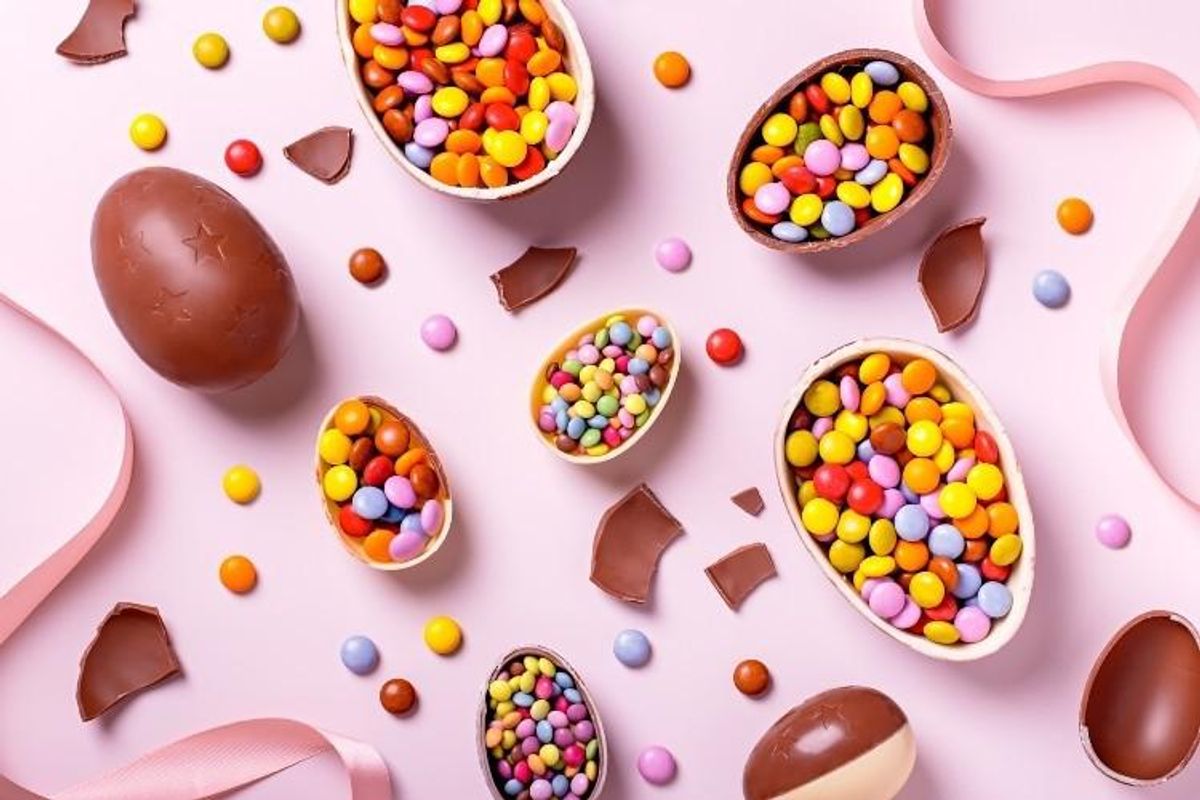 Candy Club Is The Answer To Your Easter
Like a pick-and-mix booth at the mall, you can either mix and match or sign up for the candy club subscription for all your favorites.
I have more vices than I care to admit. Chief among them is my absolute love affair with sugar and my inability to resist it.
Every meal is followed by a craving for a little something sweet. Between meals, too, I capitulate to this same urge. I find myself, staring at the snack shelf in my pantry sampling a wee bit from every open package of bulk goods.
---
Maybe I should feel guilty about my sugar intake, but I don't. I eat my vegetables. I get my wimpy workouts in. Why shouldn't I indulge my persistent sweet tooth? Half the time I supplement artificial sweeteners by opting for fruits and other naturally sweet treats as a healthy alternative to packaged goods. However, the rest of the time I brazenly shovel high-fructose corn syrup into my mouth. And I do it without remorse.
I've always had a sweet tooth. I guess part of my shamelessness about my candy cravings is because they used to be so much worse. Anecdotes from my childhood prove I've always gravitated towards sickly sweet things, sometimes in excess.
My entire birthday money haul disappeared in the corner store's confectionery aisle or the local candy store. All my spare change would be spent on Freddos, gummy candies, and Cadbury chocolate, and ice cream in the summer. And don't get me started on seasonal sweets.
Growing up in the UK, I'd be remiss not to mention how much better the Brits are at sweeties. This is on full display during the holiday season. Suddenly, you can buy mini versions of all your favorite picks in a variety pack. In the immortal words of Forrest Gump, life really "is like a box of chocolates" during the holidays.
One thing I'm grateful for is that the December holiday season isn't the only one packed with indulgences. There are mooncakes for Lunar New Year, Sweet Potato Pies for Thanksgiving, Trick-or-treating at Halloween, Heart-shaped candy at Valentine's Day. But the true cornucopia of chocolate and sugar is Easter.
I admire anyone who gives up sugar for Lent — I've never tried and I never could. My preferred part of Lent is Mardi Gras, aka Fat Tuesday or Pancake Day. Lent arrives the day before the 40 days of deprivation known as Lent. Traditionally, this is when people would eat up all the excess food in their homes. This is the first of many food-centric aspects of the Easter season.
Obviously, the star of the show is Easter Sunday itself, with creme eggs, the easter bunny and peeps galore. However, some people are tired of these same-old, same-old gummy marshmallow snacks.
According to NBC: "Just Born, a company known for its iconic Easter candy, has been trying to expand Peeps sales beyond Easter. The varieties of Peeps available have exploded in recent years — pumpkin spice Peeps in October and hot cocoa and peppermint Peeps around Christmas … The company has been making a concerted effort to expand to other seasons over the past few years. But 70 percent of sales still come from Easter, according to a Just Born spokesman. That's the same percentage as 2014, when the company launched its first year-round Peeps product."
With the loss of Easter gatherings over the past 2 years, it makes sense that candy sales waned. The lack of joyful, family events such as Easter Brunches or egg hunts for the kids means there was less occasion to do up a big celebration for this specific holiday. Particularly since it falls so close to the anniversary of the pandemic when regulations and lockdowns were at their strictest.
This year, go all out with your family functions. What's spring for if not reinvention and revivification. Diversifying your candy choices will bring new life back into the holiday!
Get your order in and stock up on your candy early with Candy Club.Candy Clublets you buy all the sweet treats you've been craving. Like a pick-and-mix booth at the mall, you can either mix and match, or sign up for the Candy Club subscription for all your favorites.
Be the best gifter this Easter. Set these cute little Candy Club boxes out for the Easter egg hunt. Or, order some to have all to yourself. What a perfect time to find a new favorite Easter candy.
Here are some of my favorite Candy Clubpicks this holiday season:
Watermelon Sour Belts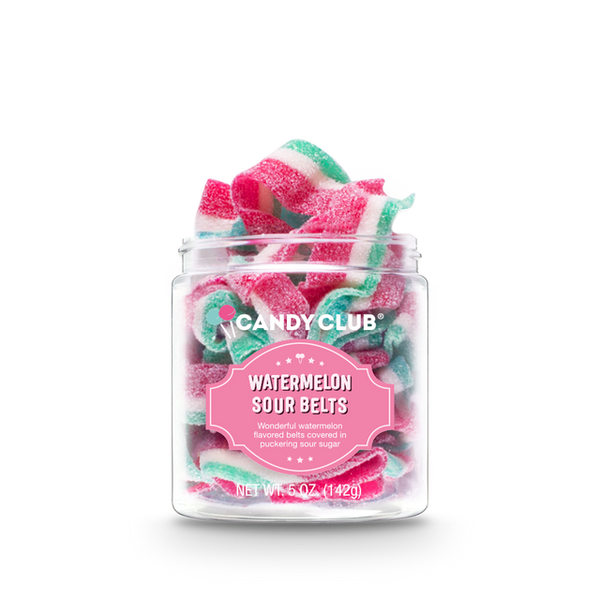 Sour watermelon candy is a personal favorite. These fruit-flavored sour gummies are the ideal combination of sweet and sour, that you must keep them in bulk around the house.
Sour Gummy Octopus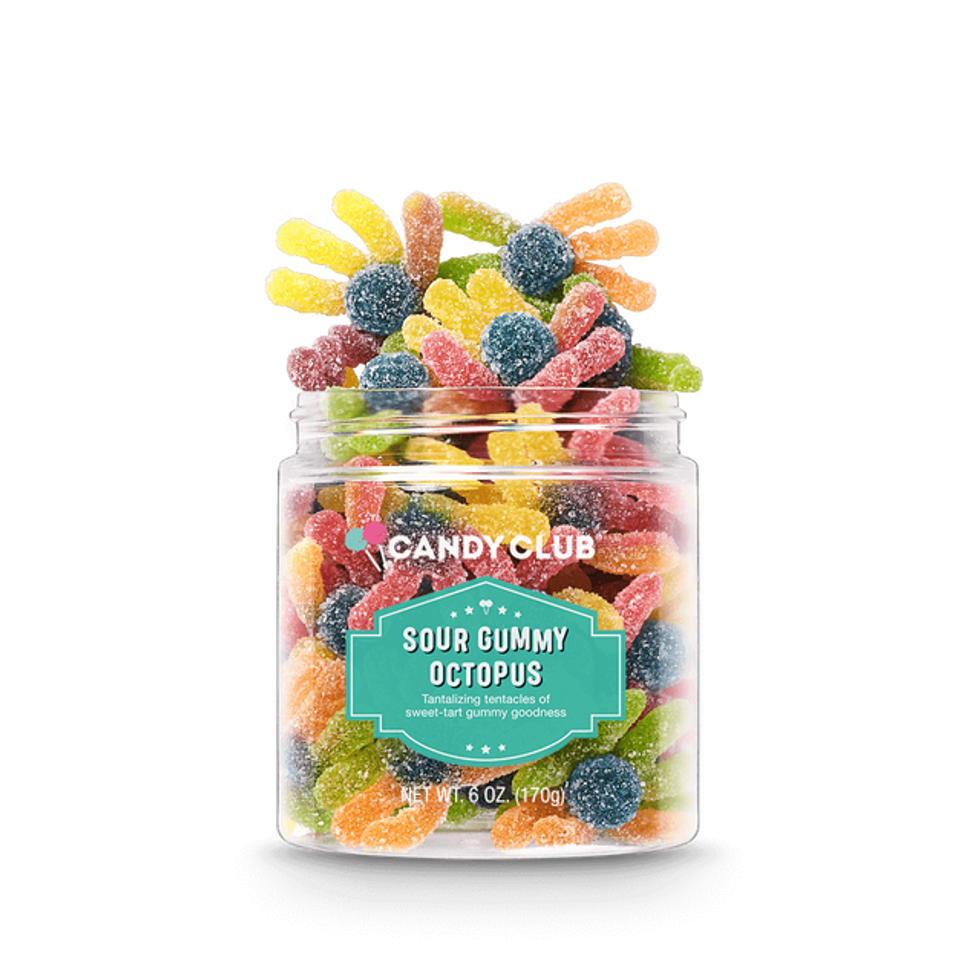 There's only one right way to eat octopus gummies: bite off each leg one at a time. Candy Club confectionary is so good because its high quality assures you'll get that delightful tangy taste with each and every bite.
Rainbow Sour Belts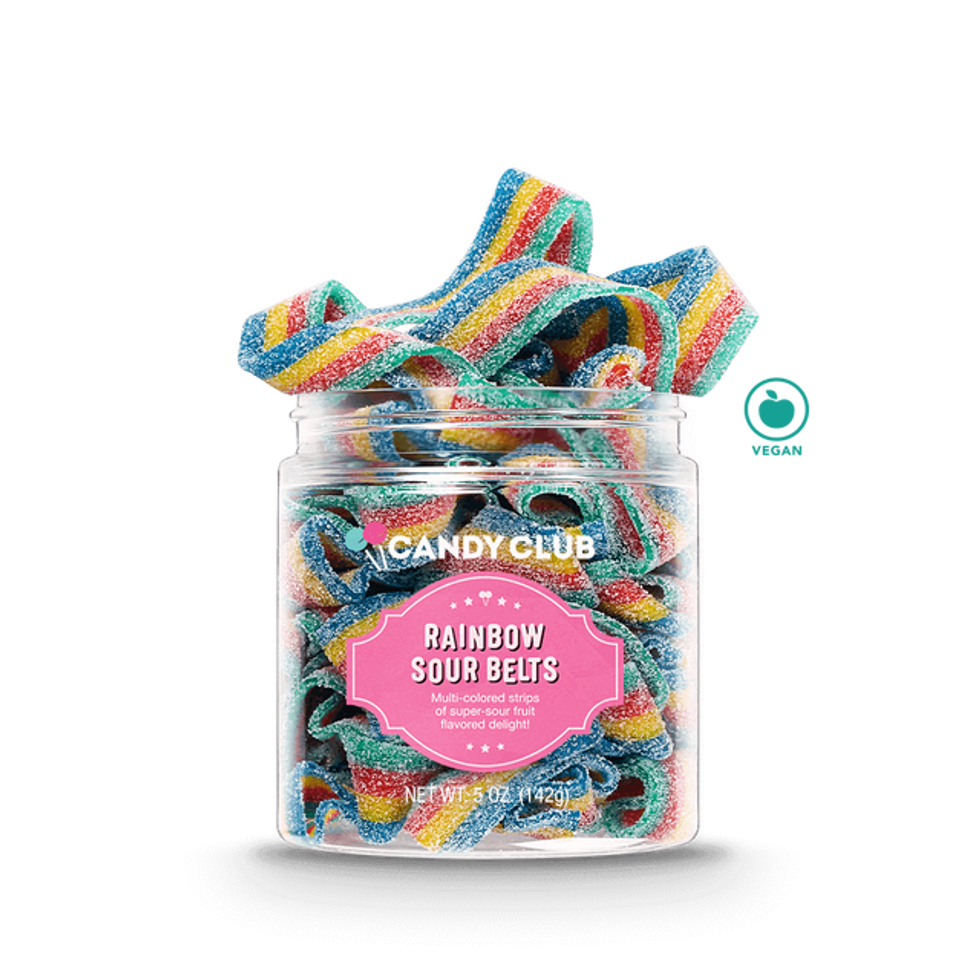 Rainbow Sour Belts are one of life's greatest pleasures. They look like something out of a dream and taste that way too. Anything this bright-colored and sweet, I can't say no.
Mango Chili Bears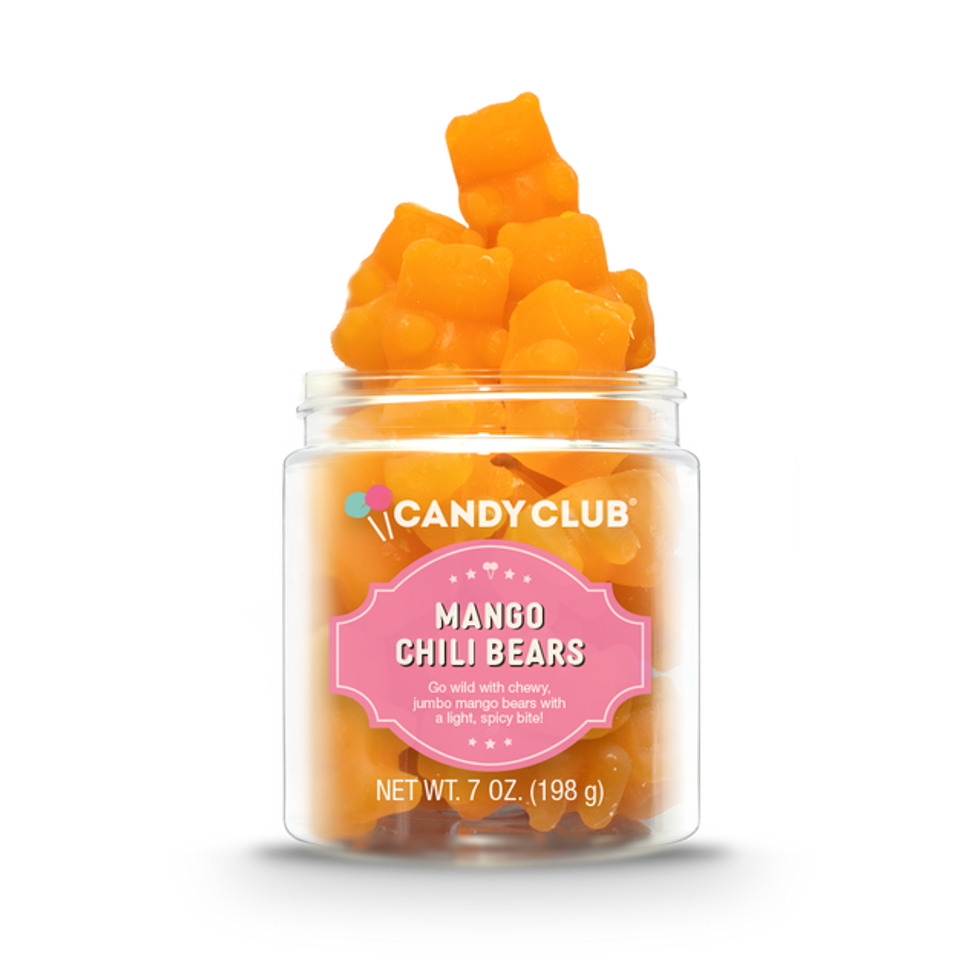 Try this exciting take on bear-shaped gummies. This spicy mango chili flavor features the simple joys of simple sugars with a complex, fruit-derived flavor plus a chili kick. If you think sour candies are bland, these Mango Chili Bears are the best way to go.
Mint Bunny Bark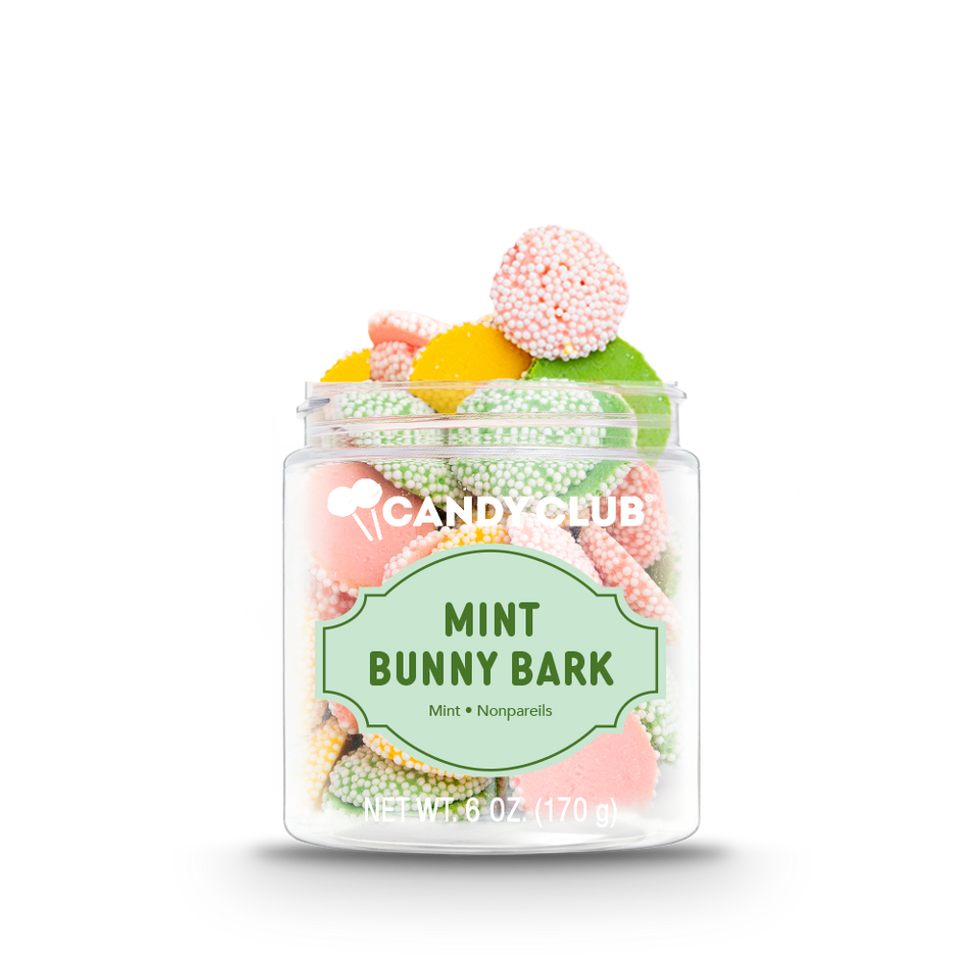 Peppermint bark is generally considered a winter holiday candy. But these Mint Bunny Barks are bringing it back for Easter.
Chocolatey Caramel Corn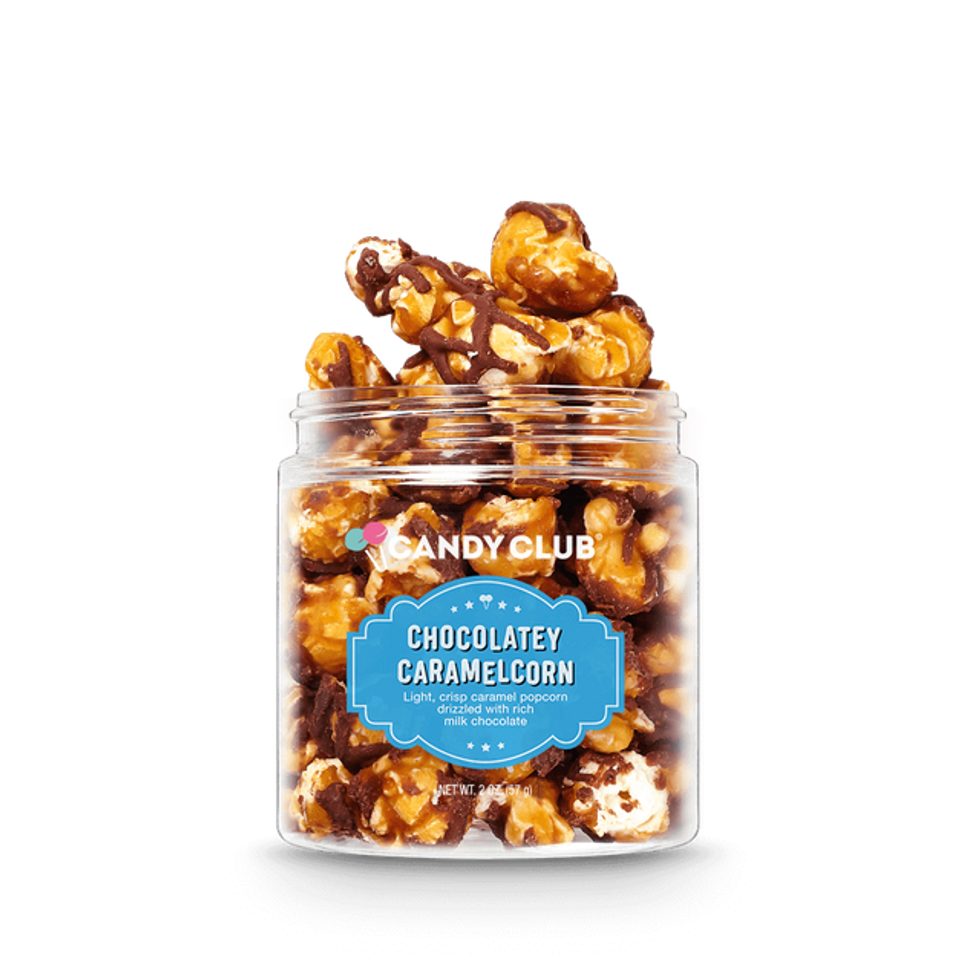 Caramel corn isn't just for funfairs and bougie movie theatres! This scrumptious gift makes an excellent garnish on any dessert, as well as a pantry staple for at-home movie nights.
Hoppy Easter Eggs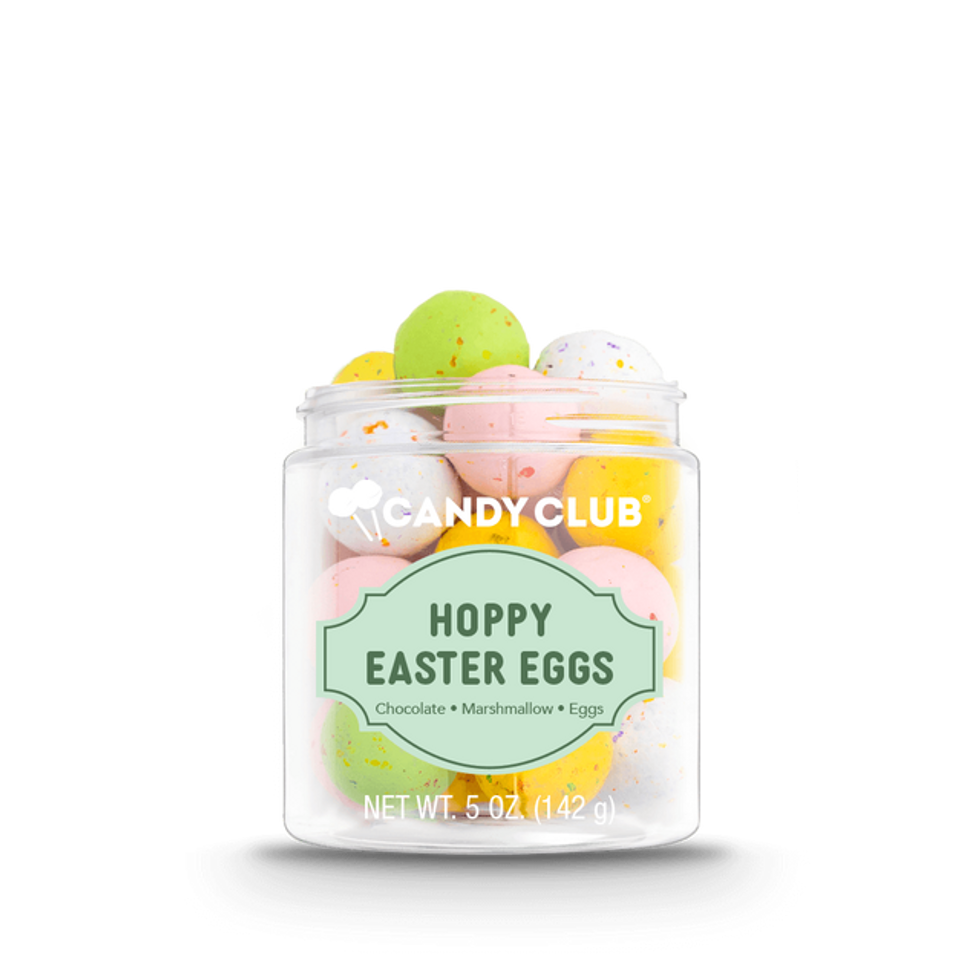 Want to get in the Easter spirit? These mini Easter eggs are so good you won't want to put them out at an egg hunt. Instead, save them for yourself. Pop one of these pastel, chocolate eggs — with a surprise marshmallow center — in your mouth and you'll be instantly addicted.