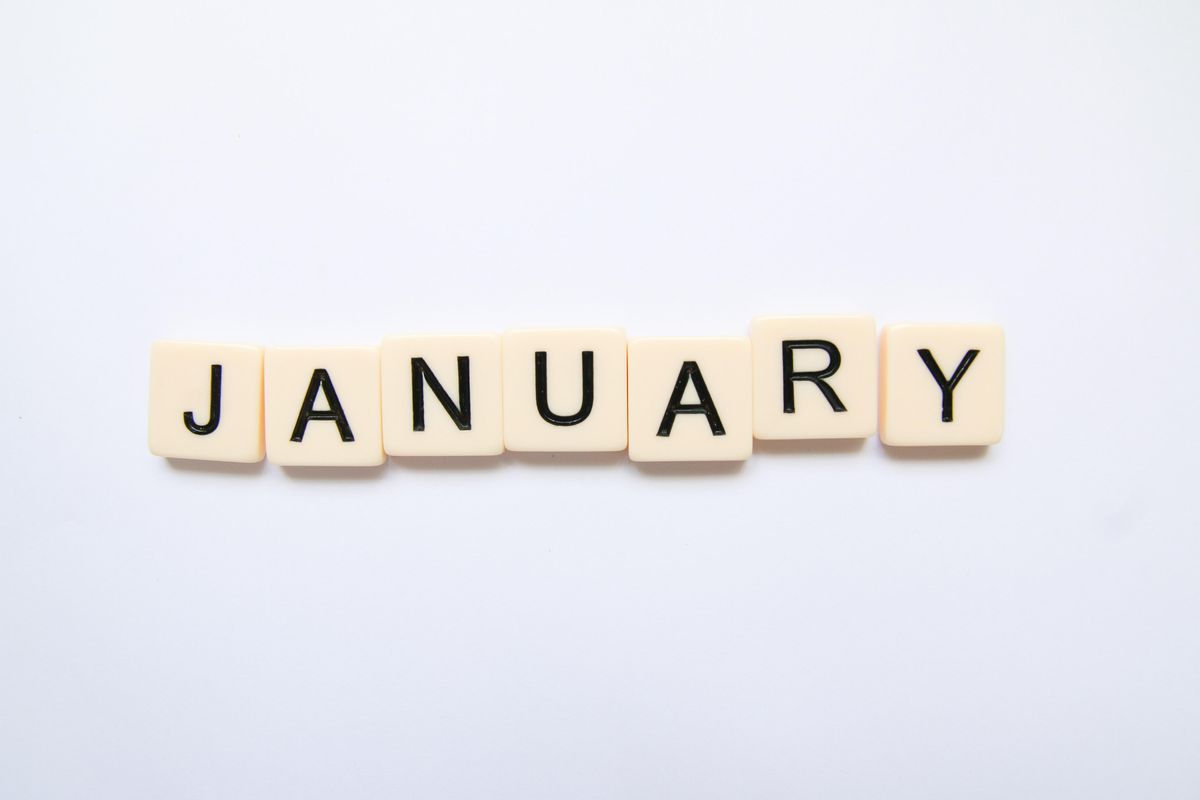 Origin Story: Dry January
Why people participate in Dry January and our favorite N/A Bevs
Photo by Glen Carrie on Unsplash
The concept of Dry January originated in the U.K. in 2013 and has been a huge trend ever since. The idea is pretty straightforward – simply stay away from alcohol for the entire month of January to give your body a reset and start the New Year refreshed.
Whether you just need a break after a holiday season full of celebratory bubbly, or you woke up with a bad headache one too many times, there are tons of reasons why people decide to practice a sober month.
And it might not be a bad idea, considering some jaw-dropping statistics we've found in a recent study from Massachusetts General Hospital. The study suggests that excessive drinking has increased by 21% in the U.S. since the pandemic hit. The outcome expected: 8,000 deaths from alcohol-related liver disease, 18,700 cases of liver failure, and 1,000 cases of liver cancer by 2040.
So, if you're concerned about your use of alcohol, now is the perfect time to break your drinking habits and try a healthier path. To succeed, it's key to understand why you're doing it. So, here's a list of how Dry January can benefit your health:
Long-term health benefits
Tons of benefits come with staying sober. While you might think that sipping a glass of wine can make the day's worries disappear, over time, drinking alcohol may hide underlying depression or anxiety. In fact, alcohol tends to worsen these symptoms. By cutting out alcohol, you can boost your mood, increase mental clarity and energy levels, improve sleep, and benefit from better digestion, liver function, and skin health.
More money
Spending $20 every two days on a bottle of wine might not seem the end of the world, but in a year, that's $3,600. So yes, drinking habits can be costly and add up fast. You might want to spend that money somewhere else this year. Greece or the Maldives, anyone?
New habits
The best thing about breaking old habits is that they make space for new ones. Alcohol often leads to negative feelings and sleepiness – it may have even been what kept you away from trying out that new Yoga class or developing a new skill. By staying sober, you will have more energy, which will help you tackle those goals and create new, healthier habits.
The next step to successfully stay dry in January is finding a replacement to sip. Water would be the best option, but sometimes you need something a little more special than H20. Here's a list of refreshing non-alcoholic beverages that are for sure worth trying:
Ritual Zero Proof is the perfect choice for cocktail lovers. They offer everything from tequila to gin alternatives made with no artificial flavors. Not to mention that their beverages are low calorie and the flavor is just spot on. Make sure to check out their unique cocktail recipes for some inspiration.
Ghia is an apéritif alternative packed with natural extracts, potent plants, blithe botanicals, and heady herbals. It's definitely on the more expensive side, but if you're a fan of campari, this tangy aperitif will be your new favorite.
Rather than offering alcohol alternatives, Optimist Botanicals features a line of three different non-alcoholic spirits that are inspired by different parts of LA: Bright, Fresh, and Smokey. The company is about encouraging its customers to get together without the booze, and we love that 2% of their sales go towards helping the underserved LA youth gain access to mental health services.
Kombucha is a great alcohol alternative because it supports your gut health, which means less bloating, less stress, stronger immunity, healthier skin and hair, improved digestion, and more energy. It's the perfect new year, new me drink this year.
Olipop has a vast selection of nutritionally friendly sodas made with plant fibers that stimulate gut bacteria's growth, improving digestion. There's only 2-5g of sugar in each can, plus, they're vegan, gluten-free, and non-GMO. Our number one favorite for the coldest month of the year is definitely Crisp Apple. It's tantalizingly sweet and perfect for raising a glass to a successful, happy, and healthy New Year!