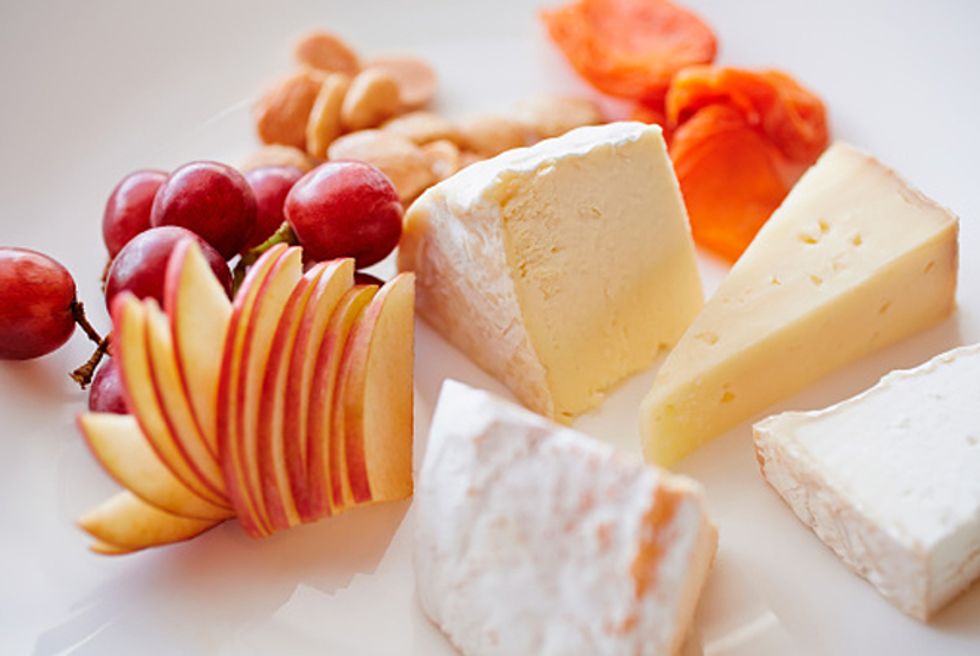 Best Cheese Club
You want it smooth and soft or tender, yet firm. All you need is a nice glass of Pinot Gris and you're ready for a sensual sensation to pass through your lips. Every smell, every taste is so magical, so heady, so sumptuous. There's nothing else you could possibly desire, but you find your tongue longing for something more. A hard, salty... cracker. Cracker? What did you think we were discussing here people? Cheese! Yes, cheese, you had us at "hello". And we don't mean rubbery squares of orange plastic wrapped in, well, plastic. We're talking buttery Brie, nutty Swiss, smoky Gouda, and pungent Parmesan.
Now imagine receiving such delights delivered right to your door for you to indulge in during your next dinner party or on an evening home alone with a warm baguette. Well, praise Cheesus, because your cheesiest of prayers have been heard. Cheese clubs and subscription services are waiting for you, pushing the proverbial cheese cart right to your own home. We've reviewed some of the most popular and have determined the one we're most fond(ue) of. Say "cheese!) to The Gourmet Cheese of the Month Club and learn about a couple others who came close to melting our hearts.
For 21 delicious years, The Gourmet Cheese of the Month Club has been tantalizing the taste buds of artisanal cheese lovers everywhere with their monthly hand-cut cheese subscription service. At just $34.95 per month (plus shipping), members can select to receive cheese for anywhere from 2 months to 12+ months delivered to their home. With a membership, you'll receive three ½ lb. artisan Cheeses from around the globe every month. Along with this marvelous cheese, you will become more knowledgeable about what you're eating thanks to a monthly newsletter filled with tasting notes, cheese profiles, history, and perfect pairing suggestions. The Gourmet Cheese of the Month Club is proudly partnered with Zingermans® Deli which was rated the Best in the Country by Zagat and made the list of 25 of the World's Best Food Markets by Food & Wine magazine. If you are impressed by their cheeses, you can also find beer, wine, chocolate, cigars, and flowers on their company website, all of which sound like fine accompaniments to cheese in our opinion! Head to The Gourmet Cheese of the Month Club's site and sign up for a subscription now – they are running a 21st anniversary sale. With all they have to offer, The Gourmet Cheese of the Month Club creamed the competition!
Another popular club is Murray's Cheese of the Month Club. Murray's was founded in 1940 and is based in Greenwich Village, NY. Their cheeses are cave-aged and ripened right in NYC and they feature delicious cheeses from around the world. With Murray's, you are able to select from a 4 month service for $275, a 6 month service for $400, or a 12 month service for $775. (Shipping is included in these prices). Like The Gourmet Cheese of the Month Club, each month, you'll enjoy three ½ lb. selections which coincide with the seasons and holidays (nice touch). Like The Gourmet Cheese of the Month Club, you will get a newsletter with cheese info and suggestions. The Murray's website also sells other goods such as meats, honey, nuts, chocolate, olives, and more either for the lactose intolerant or to pair with your yummy cheese. One thing Murray's has got over The Gourmet Cheese of the Month Club is a shout out from Oprah, but unless she's hollering, "You get a cheese club subscription and you get a cheese club subscription!," we'd pick The Gourmet Cheese of the Month Club for better pricing for similarly delectable offerings.
Thirdly, there's the well-known gourmet shop, Dean & Deluca. They are well-established as a leader in fine foods, catering, and hoity-toity-ness. Dean & Deluca offers 3 options, a 3, 6, or 9 month subscription for prices ranging from $165 - $495 and next-day shipping is mandatory in order to preserve freshness. Again, worldwide cheese selections are available, but there doesn't seem to be any indication of a cheese newsletter as offered by the other two, and reading about cheese is almost as satisfying as eating it. Dean & Deluca also offers lots of other goodies such as gourmet coffees, smoked fish, pastries, pastas, and even entrees and side dishes. All their food is lovely, but they seem less focused on cheese alone, so we are still crowning The Gourmet Cheese of the Month Club "The Big Cheese" of cheese clubs.
Sheesh, what ever happened to chips and Velveeta?