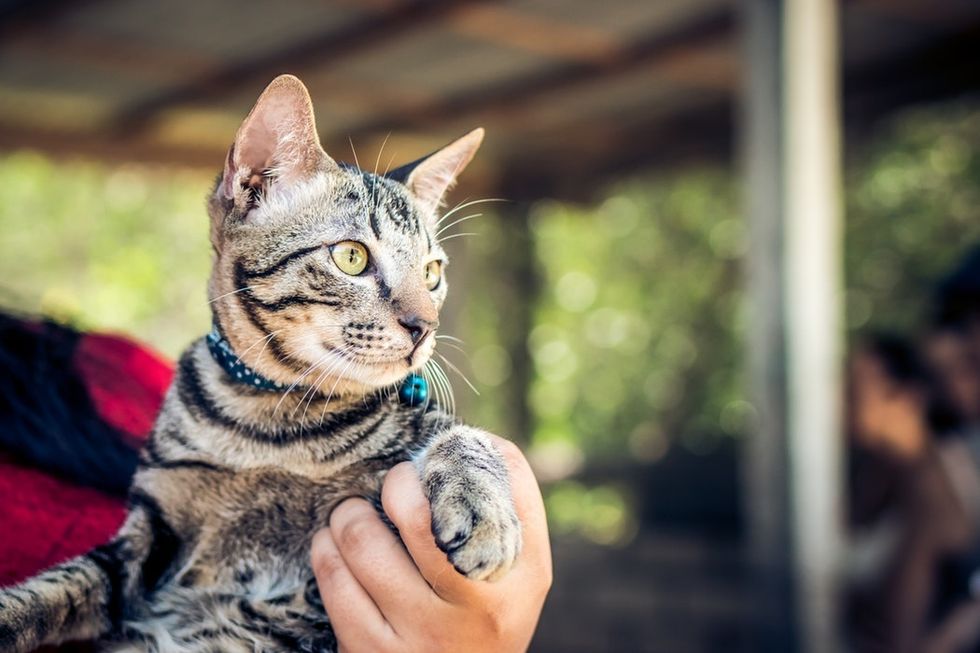 The Best Kitty Litters for your Feline Friends
From set-up to clean-up, these litters are the pick of the litter for any cat
Cats never fail to amaze me. Without any training, they know how to use their litter boxes like champs. All they need from us is a fresh litter box (and maybe a treat or two). But which litter is the right litter for your furry feline? There are dozens of options at the pet store and even more online, making the decision-making process far more complicated than it ought to be. If you are a new cat owner or simply want an upgrade, here are five kitty litters that will suit your needs and are pleasant for your cat.
Best lightweight: Tidy Cats LightWeight 24/7 Performance Clumping Cat Litter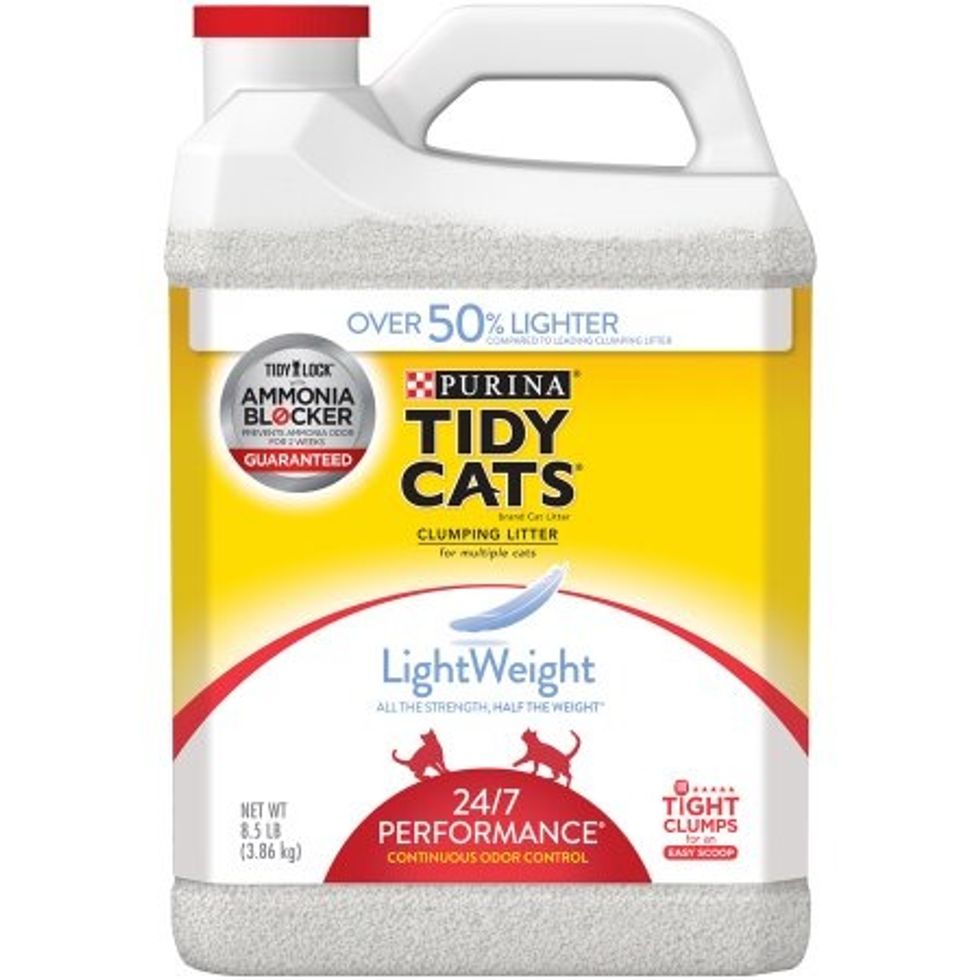 Tidy Cats Kitty LitterVia walmart.com
Why lug around a heavy canister of cat litter when a lightweight option works just as well?Tidy Catsis made with natural clay and locks in unpleasant odor with its 99.9% dust-free formula. It clumps up for easy clean-up, making scooping a snap. At half the weight of traditional cat litters, it is truly remarkable how Tidy Cats measures up.
Cost: $18.99 for a 17-lb. Pail
Best grass: Frisco Grass Cat Litter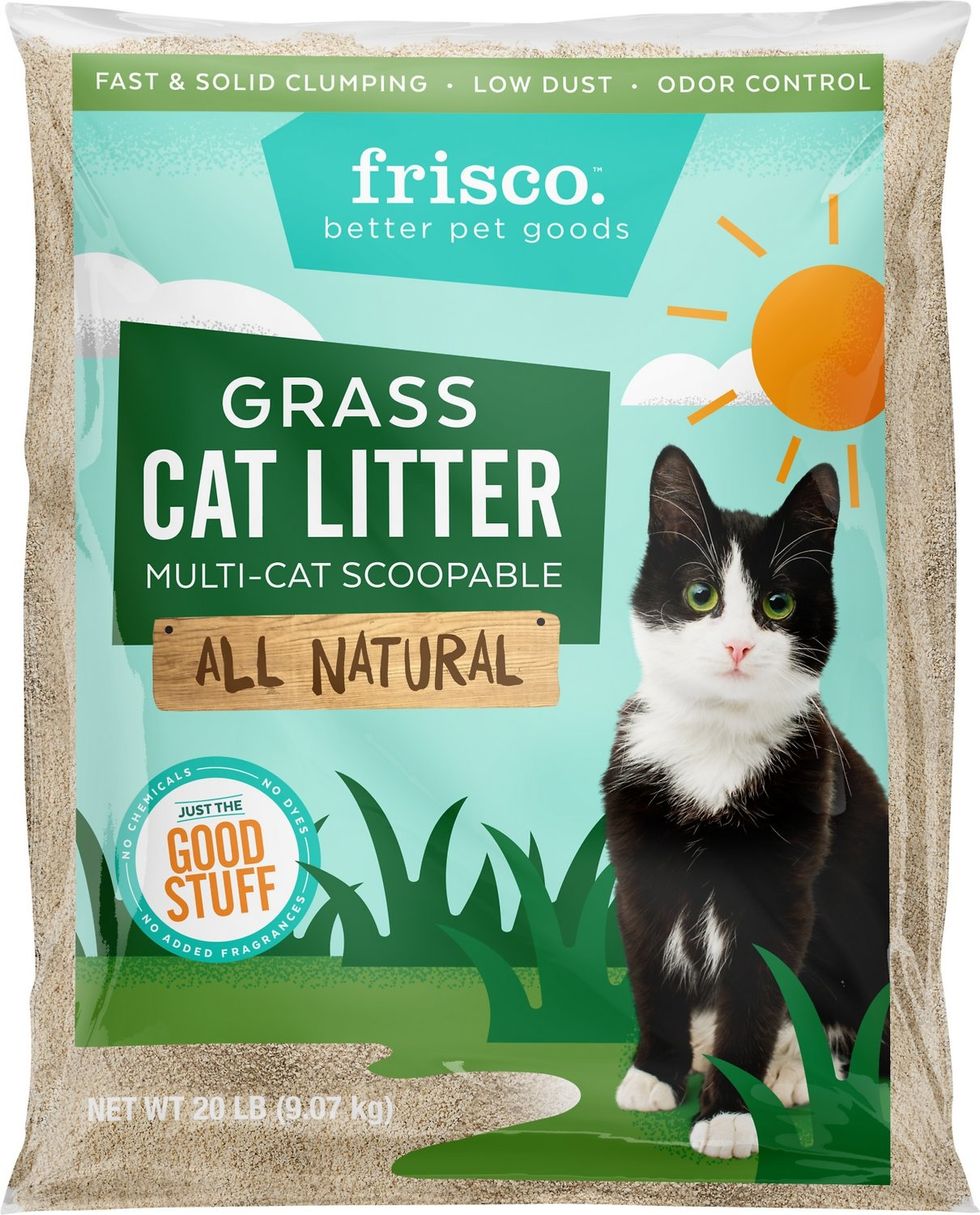 Frisco Grass Kitty LitterVia chewy.com
All-natural grass is a nice break from traditional litter, making Frisco a feline favorite. Cats love that it is super-soft on their tender paws and humans love it because it works! This grass litter sifts just like clay and clumps up to for quick cleaning. Earth-friendly and low-dust, this chemical- and fragrance-free litter is a great choice for going green.
Cost: $25.99 for a 20-lb. Bag
Best pine: Feline Pine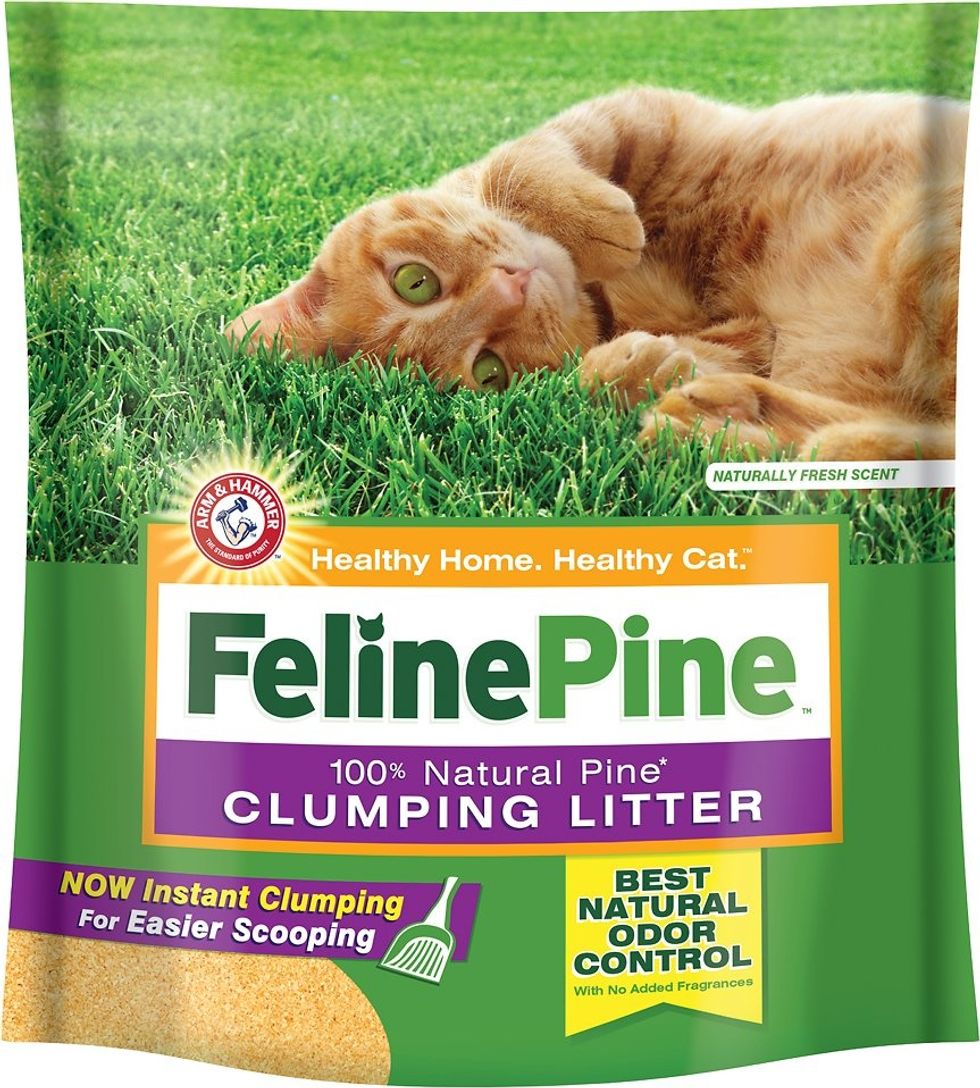 Feline PineVia chewy.com
Cats love the fresh scent of pine, and folks who like to keep their home all-natural consider pine to be a smart alternative to litters with added chemicals and artificial fragrances and dyes. Pine absorbs fantastically and clumps up well too, making it a litterbox favorite for cats and their owners alike. Feline Pine is dust-free and keeps odors at bay. Bring nature indoors and see why pine is a pussycat's preference.
Cost: $8.79 for a 20-lb. Bag
Best multi-cat: Scoop Away Multi-Cat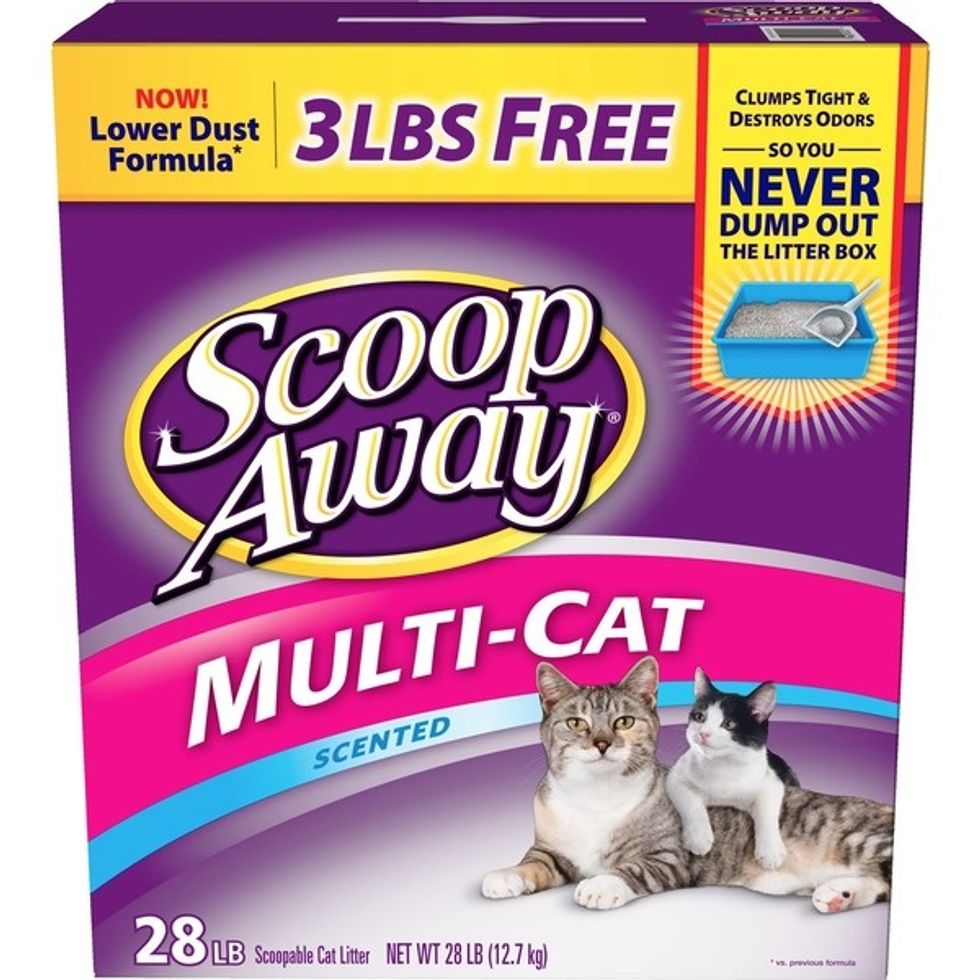 Scoop Away Multi-CatVia Instacart.com
Scoop Away has five times the odor protection that traditional litters do, making it a litter for a litter… of cats! The clumping clay formula is low-dust, so all those cats don't make a mess of their "bathroom" area when there's high traffic around the box. What's even more special? The paw-activated fragrance technology gives off a lovely scent every time a cat steps onto the litter, and there are antimicrobial agents in the blend, killing off the nasty stuff you don't want to linger around for long. For the ultimate "cat lady," Scoop Away is the purr-fect choice.
Cost: $6.98 for a 14-lb. Box
Best paper: Fresh News Cat Litter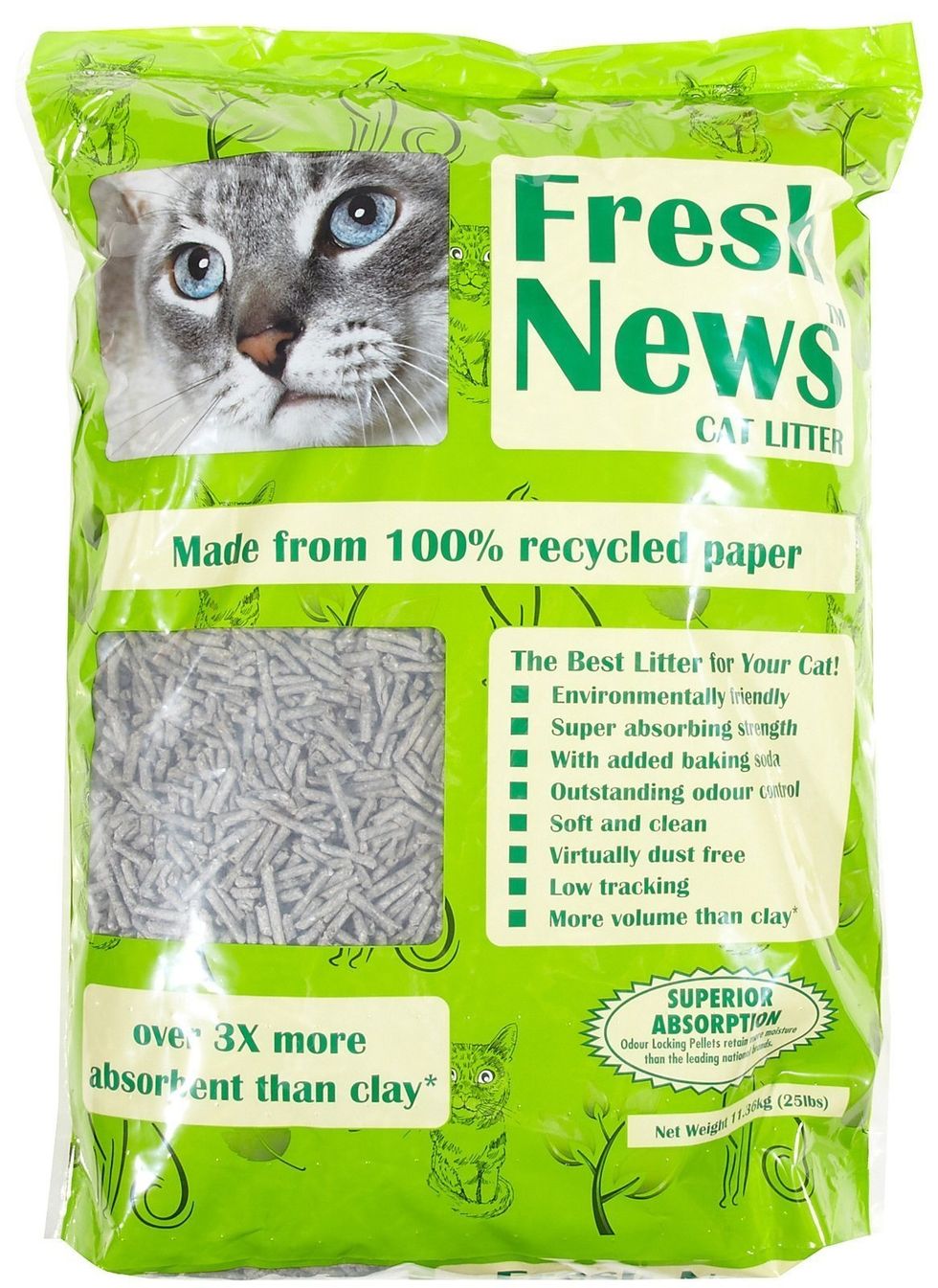 Fresh News Cat LitterVia petsense.com
Puppies in training aren't the only pets who get to "go" on the newspaper. Cats can too withFresh News Cat Litter, made of 100% recycled paper. Who knew that paper is 3x more absorbent than clay? The paper is formed into tiny pellets that become highly-absorbent and control odor too thanks to the addition of baking soda in the blend. Fresh News is great for cats with traditional litter allergies and for people who are environmentally-conscientious. Dust-free and easily scoop-able, take a page from Fresh News and give up on chemicals your cat doesn't need.
Cost: $14.98 for a 25-lb. Bag
You love your cat so get them litter that works. No matter your preference, these five won't let you down. From set-up to clean-up, these litters are the pick of the litter. They're a cat's #1 (and #2) favorites!