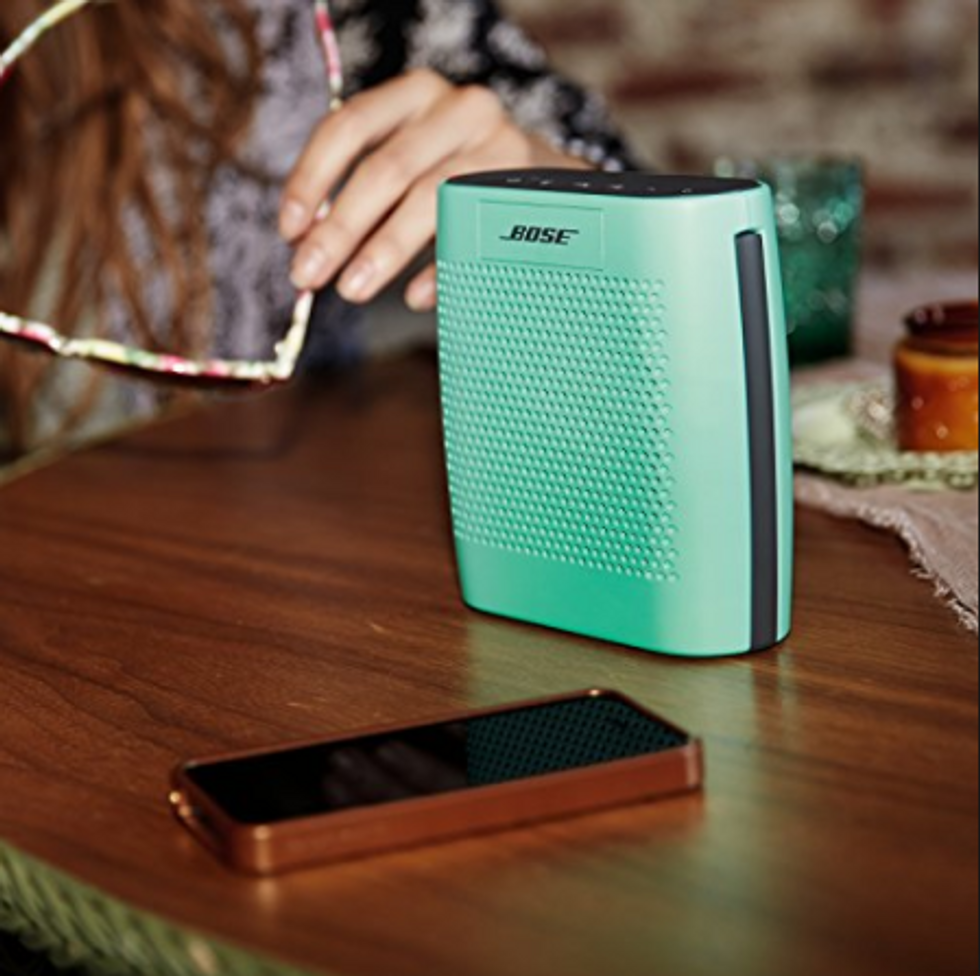 Best Bluetooth Speaker For Your Next House Party
Any party has to have music, and it's always lame to see people playing music from their laptop playlists (which only reaches a certain volume). A lot of small speakers don't have the sound-carrying capacity to reach all party-goers, but then large speakers are exorbitantly expensive. The happy medium that we found to be the best portable speaker is the Bose SoundLink Color Bluetooth Speaker.

We love this speaker because it gives us everything we need without the expense. Retailing for around $116, this model has a lot of the features that more expensive models have. The sleekly-designed speaker is both portable and cool. It comes in a variety of fun colors and despite its small size, can reach about 30 feet of sound dispersion.
And forget about annoying wires. You can connect your bluetooth devices wirelessly with Bose's bluetooth technology. You can link devices through voice prompts, and link two devices at once. When one stops playing, the speaker automatically switches to the other, so you'll have continuous sound all party-long.
The lithium-ion battery gives you up to 8 hours of music and can be recharged easily in a wall outlet or with most standard USB ports.
The Bose SoundLink is so easy to use and has high sound quality. That's why it's our top pick for the best bluetooth speaker. You're all ready for your next party.