Whether you're a wellness conscious millennial whipping up kale smoothies for breakfast or an avid home cook saving time by using your blender to cook (yes cook!), a blender is necessary kitchen tool. Possibly the MVP of kitchen appliances. Picking out the best blender in 2018 goes beyond asking the questions; does it blend? Is there a warranty?
We're living in the golden age of blenders, where this once simple appliance can now chop, grind, mix, knead, stir, whisk, blend, emulsify, steam, and cook for you. While these all-in-one machines with a million functions are very useful, they take up a lot of counter space and come with a pretty hefty price tag. Not everyone needs a blender that's capable of churning butter or chopping veggies before steaming them for you.
What should you really be looking for when picking out a new blender?
Choosing the right blender depends on how you plan to use it and what you plan to make the most often. A good blender should accommodate your needs, whether that's crushing enough ice for a big batch of frozen margaritas, blending up your post workout smoothies, or kneading enough pizza dough to feed the whole family.
A good blender should be able to cut through and emulsify icy, tough ingredients into a silky, smooth puree. Ingredients like ice cubes, leafy greens, frozen fruit and even grains should be easy for a good blender to break down. You want a high quality blender that won't crack after being used day after day. One that's easy to clean and BPA free.
Here's a list of the best high quality blenders on the market for under $200 and if you're ready to make the investment, next-level blenders over $200 worth considering.
$200 & Under
Oster Versa Pro Performance Blender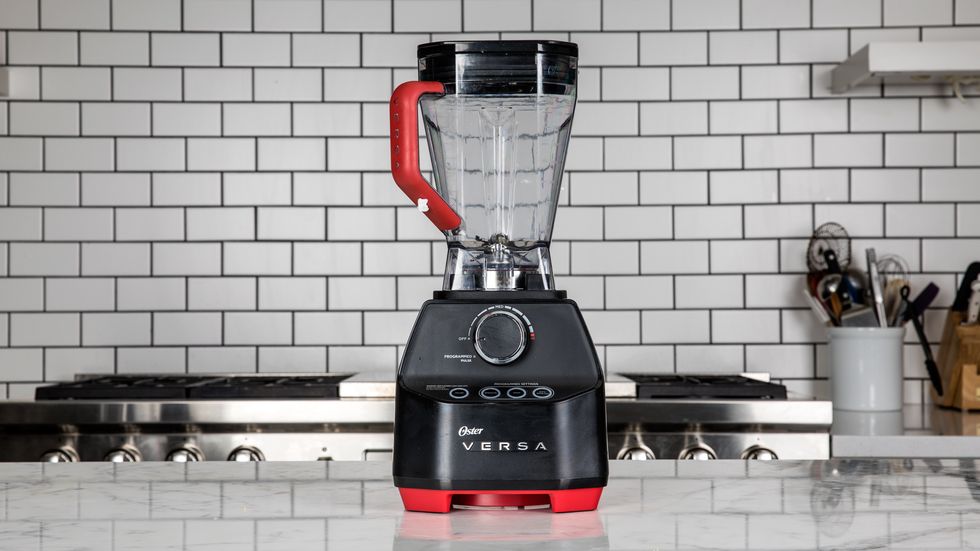 Oster Verso Pro Performance BlenderFood & Wine Magazine
If you're looking for a blender that's under $200 but performs as well as $400 one, the Oster Versa Pro Performance Blender is for you. This high performance blender has a 1,400 watt motor that runs quietly and is capable of getting your nut butters silky smooth without sputtering all over the place. It has a user friendly design that makes it easy to store and clean up. At 17 ½ inches it stores easily under kitchen counter tops and won't take up much space if you leave it out. It also comes with a 7 year warranty. This blender is the best bang for your buck.

Cost: $177
3 Squares new Soup3rb Heat + Blend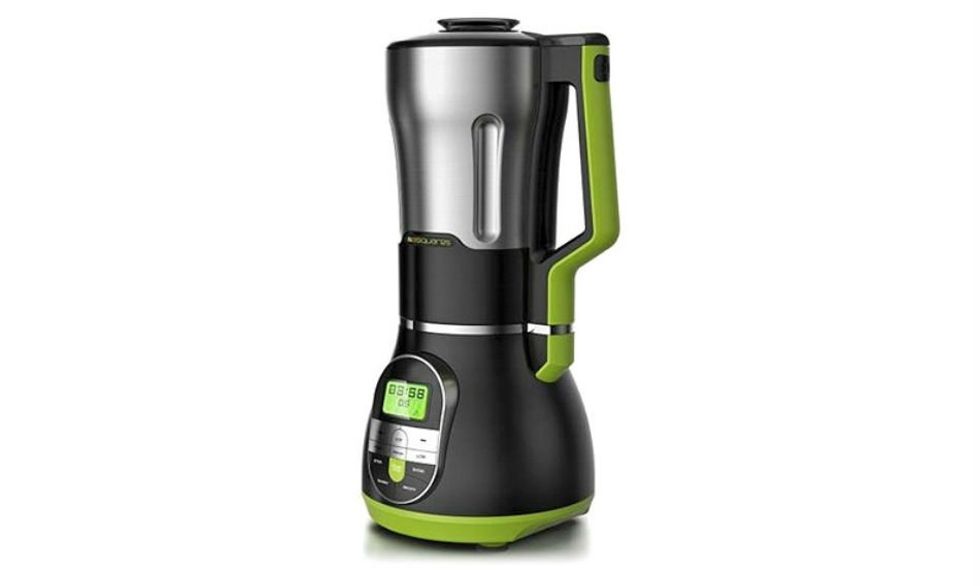 3 Squares New Soup3rb Heat + Blend Blender3 Squares
If you're a home cook you've probably endured the mess of transferring hot soup into a blender to get a smoother texture. 3 Squares new Soup3rb Heat + Blend is here to make your kitchen adventures so much easier. This convenient appliance has a 400 watt motor with an 800 watt non stick heating element that you can turn on before blending. The heating element lets you make hot soups and sauces with just one appliance. You can melt butter, sautéed veggies, make a soup, and of course pulverize crushed ice for those frozen margs or smoothies.
Cost: $150
Nutri Ninja Pro Blender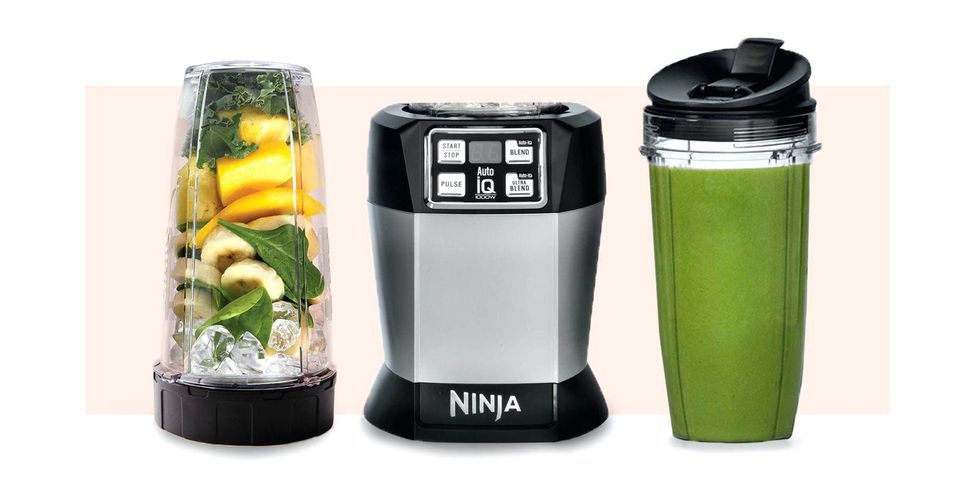 Nutri Ninja Pro Blender and To Go CupsNutri Ninja
If you know you'll only be using your blender to make single serving smoothies, sauces, pestos, or cocktails stick with the Nutri Ninja Pro Blender. It's a single serving blender with 900 watts of power that's capable of liquefying any nuts, fruit, vegetables, ice cubes, seeds, and grains into a healthy drink or sauce. Whip up your morning green smoothies with ease. When it's done just grab and go! The handy small containers are ideal for traveling.
Cost: $70
$200 & Over
Vitamix Ascent 3300 Blender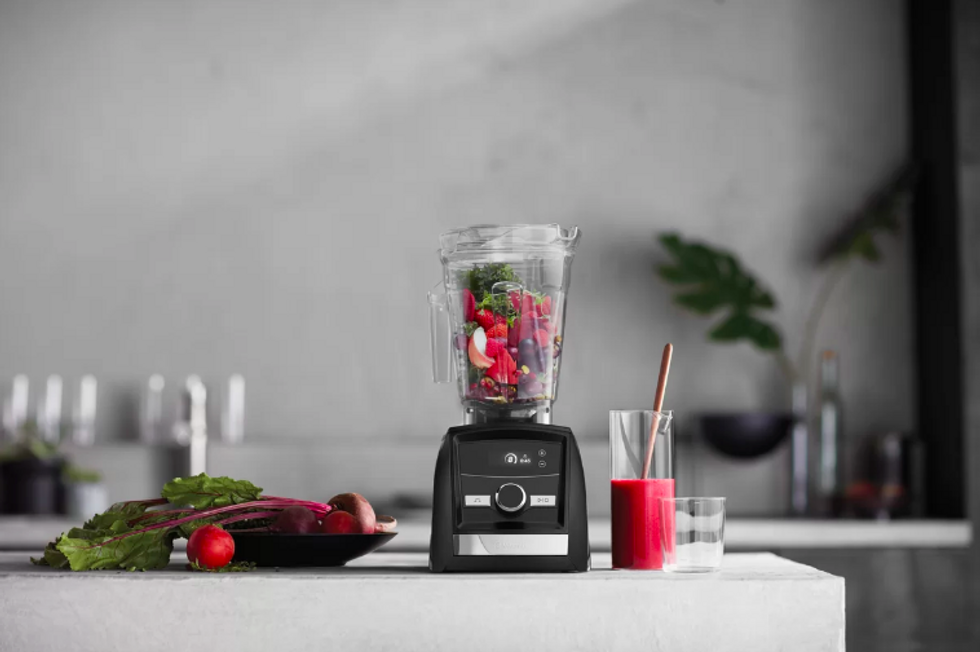 Vitamix Ascent 3300 BlenderVitamix
Vitamix is known for making high performance blenders and the Ascent 3000 model is no exception. This high performing appliance has restaurant worthy blending strength that gives you the versatility to blend virtually anything you want. The 1440 watt power can handle all ingredients. This high performance blender has a sleek base with touchscreen speed controls, built in wireless connectivity that adjusts blending times to the container size being used, and a programmable timer that can whip up custom recipes and stop all it's own.
Cost: $450
Thermomix TM 5 with Cook Key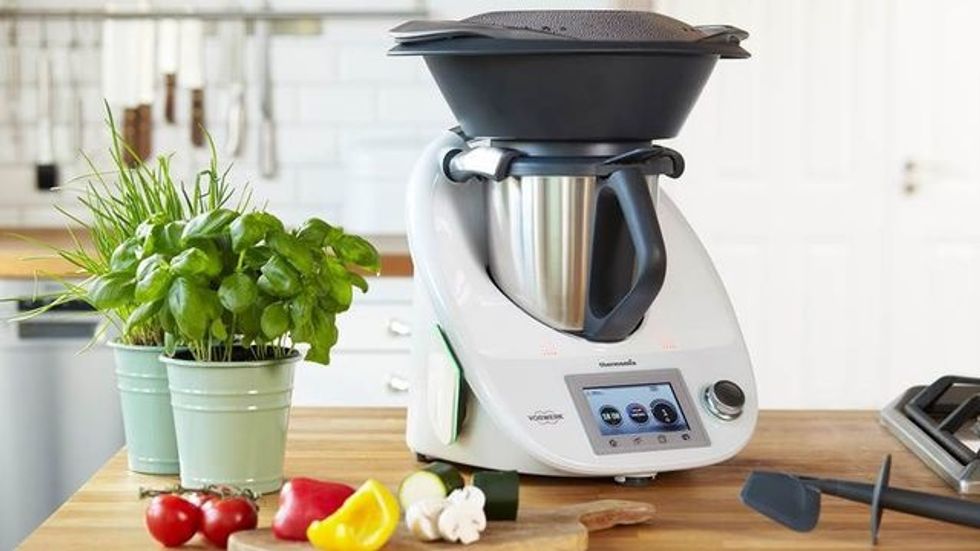 Thermomix TM 5 with Cook Key BlenderThermomix
Welcome to the future! The Thermomix TM 5 is a blender that combines 12 different functions. This bad boy can chop, knead, grind, mix, stir, whisk, blend, emulsify, steam, cook, and weigh your food. It's not a just a kitchen appliance it's a real kitchen aid. It has a touchscreen display where you can follow recipe instructions and be guided through the cooking functions. This gadget is so smart you can just throw in ingredients you want to cook and your Thermomix with set the temperature and timing for you!
Cost: $1,448
Waring Heavy Duty Single Spindle Drink Mixer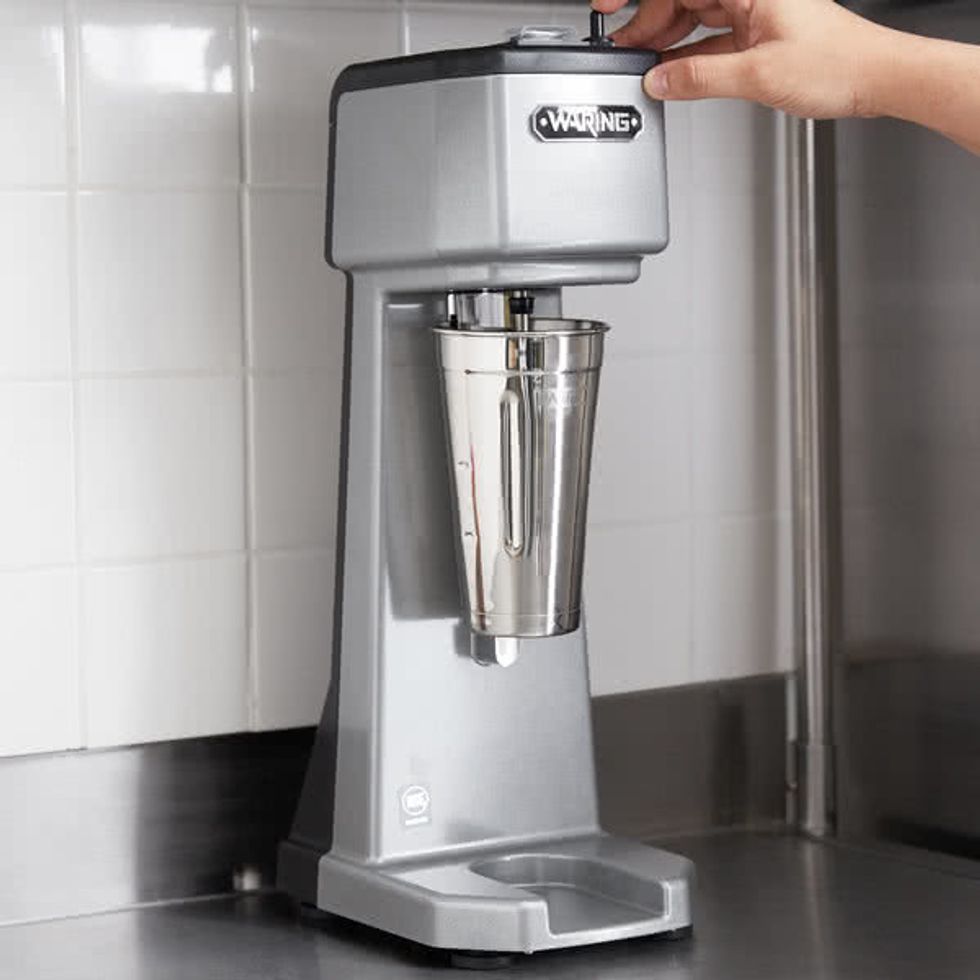 Waring Heavy Duty Single Spindle Drink MixerWaring Co.
If you're looking for a stronger and more luxurious single serving blender, try Waring's Heavy Duty Single Spindle Drink Mixer. While restaurants use these high powered machines to whip up milkshakes and make ice cream, you can just as easily use it in your own home for those healthy morning drinks and homemade sweet blended treats. It has a three speed motor, a durable stainless steel design and doesn't take up much counter space. Try making your own delicious ice cream!
Cost: $259