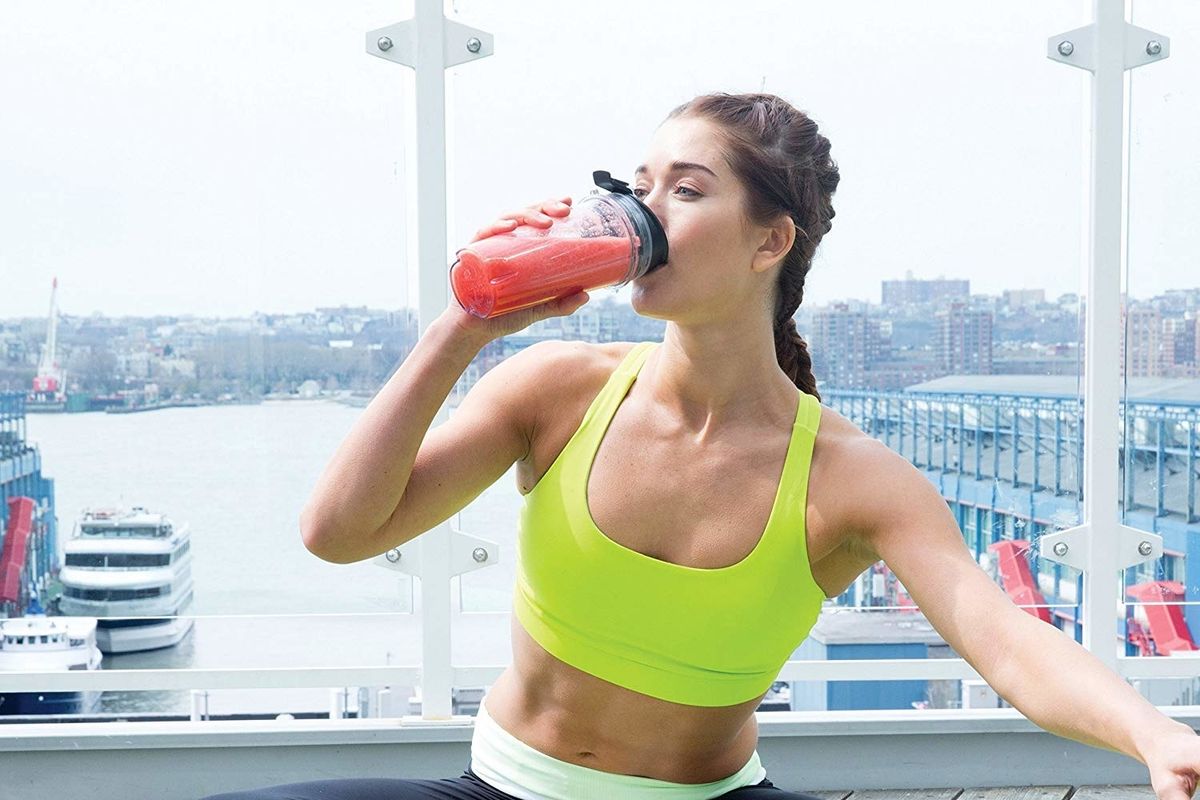 5 Best Blenders for Making Cheap Smoothies
Do you want to be really smooth?
Smoothies are tasty, healthy, and totally wonderful, but they're also ridiculously overpriced.
When you consider the low cost of ingredients for a smoothie, the restaurant price just doesn't add up. In what world do one banana, a few strawberries, and a bit of peanut butter equal EIGHT DOLLARS!? Think about how much money you could save (and how many delicious smoothies you could drink) if you just had your own blender.
Fantasize no longer! Here are the best, most affordable options to blend your smoothies right at home: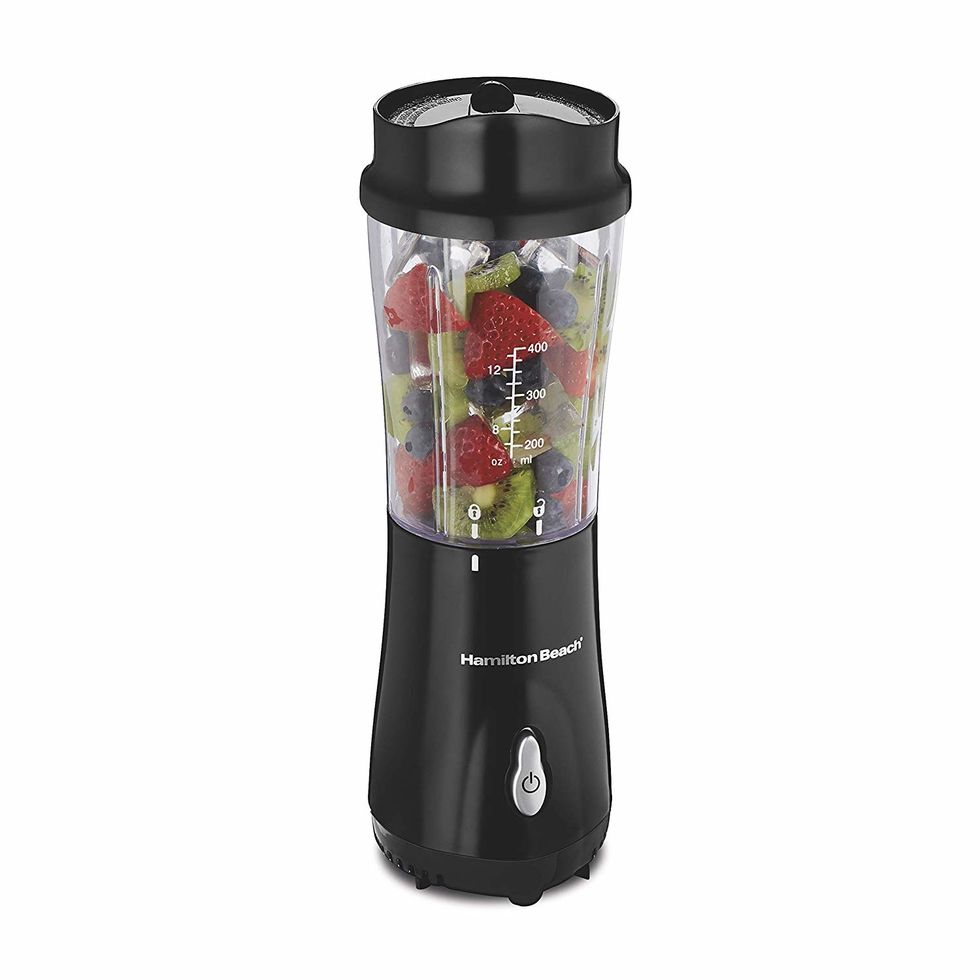 $18.39

If you're just one dude looking for a super-cheap smoothie option, the Hamilton Beach Single Serve Personal Blender is absolutely the way to go. The jar doubles up as a 14 oz. glass, so you can whip up a smoothie, remove the blade, and drink without even needing to pour into a cup. It's compact enough for travel, too, meaning that you can make smoothies wherever you go.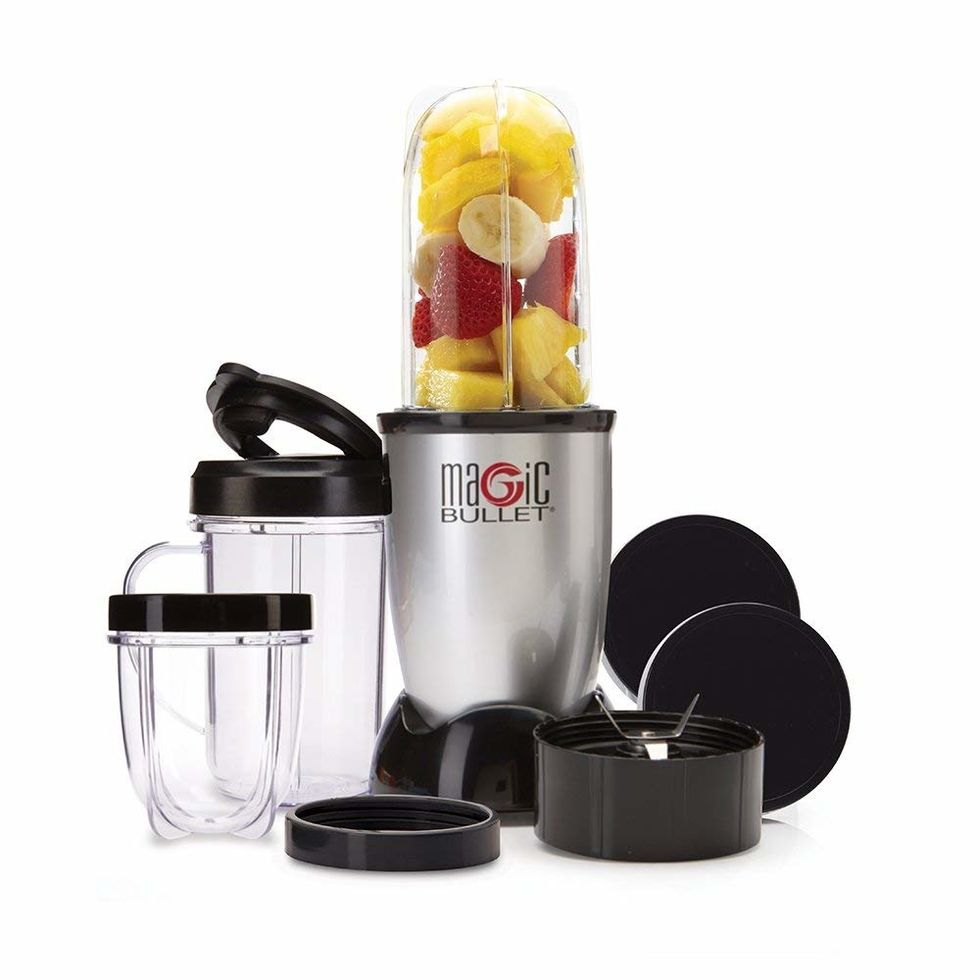 $29.99

With a 250-Watt base, this Magic Bullet Blender can't handle the tougher foods that a high-end blender can, but it's perfect for fruit smoothies, salsa, and even guacamole. The blender set comes with a detachable lid, allowing you to bring your smoothies on the go, along with a recipe book full of cool ideas for meals you can blend.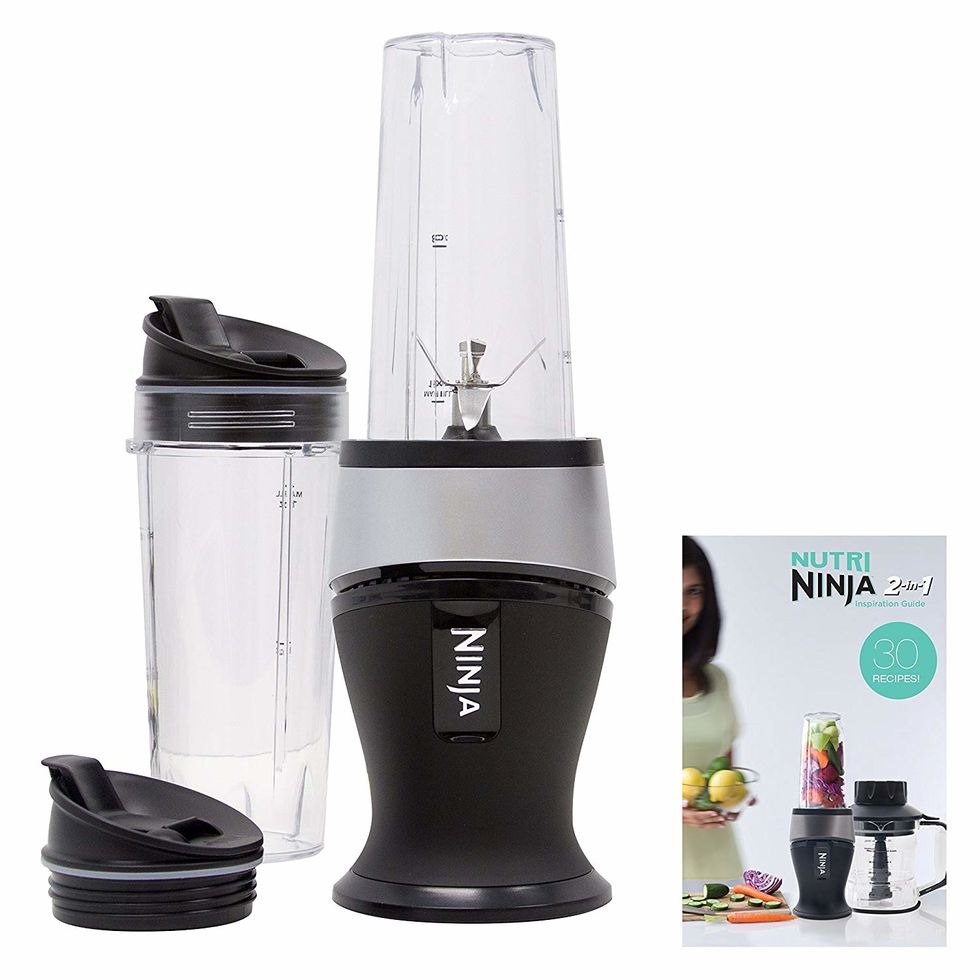 $48.59

For under $50, the Ninja Personal Blender is one of the most powerful options on the market. At 700 Watts, it's strong enough to crush ice and large enough to make two 16 oz. servings. Now you can drink smoothies with a friend or just indulge by yourself.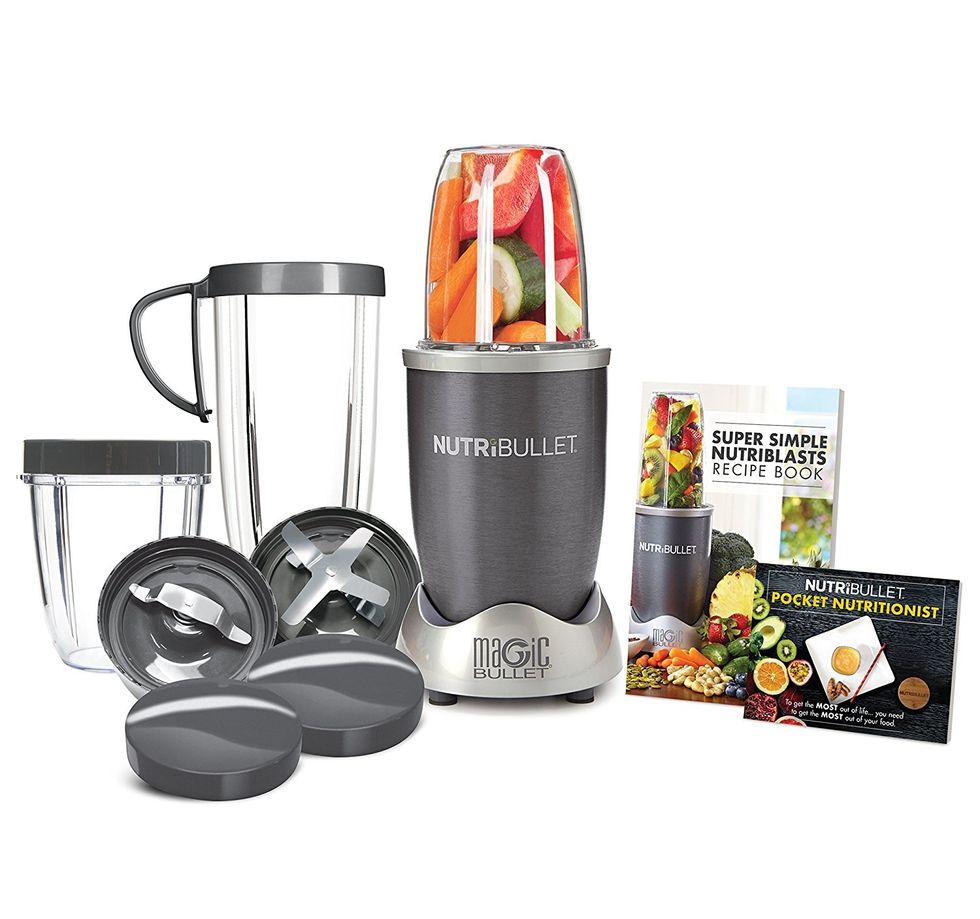 $49.88

At 600 Watts, the NutriBullet 12-Piece Blender set is slightly weaker than the Ninja Personal Blender (its closest competition in price). But the benefit to this set is the inclusion of two separate blades (one flat, one emulsifying), allowing you to tailor your blend's consistency for different foods. It also comes with a nutrition manual, which should take the hassle out of choosing your perfect post-workout drink.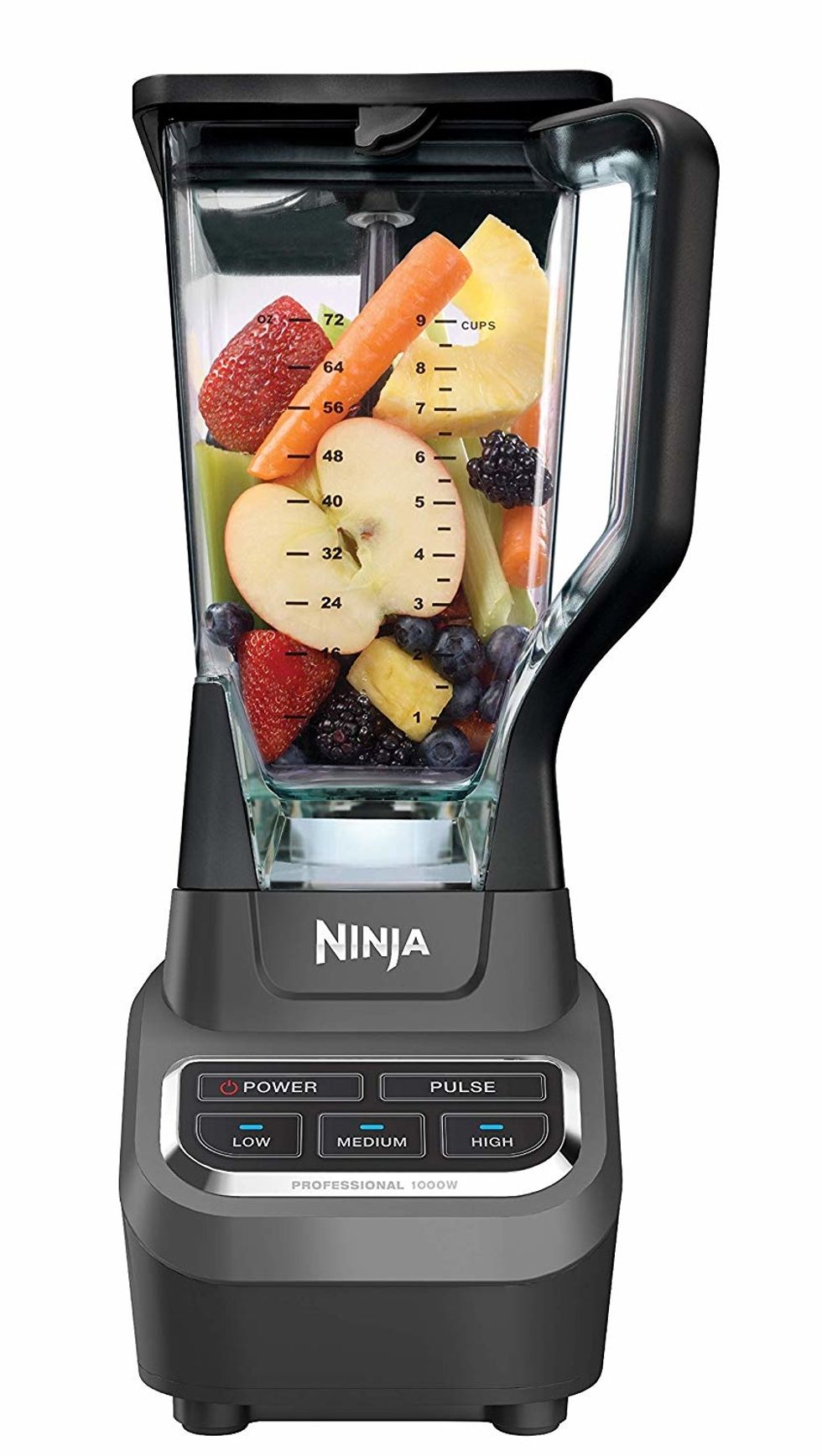 $71.00

While it's definitely the priciest option on this list, the Ninja Professional Blender is also the most powerful and versatile choice by a longshot. Featuring a 1000-Watt base, this blender can easily tackle anything from ice to vegetables. With 6 blades and a large jar, it works hard and fast to make large quantities of juice for even the most ardent smoothie enthusiast.