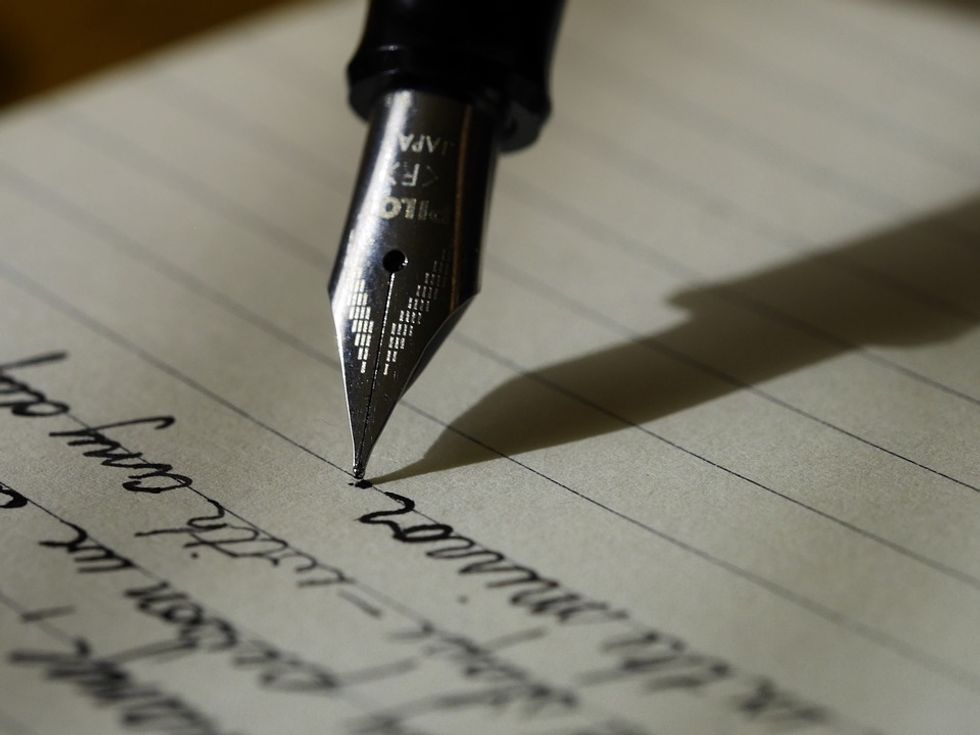 Best beginner's fountain pen
Dive into the world of fountain pens with this elegant, no-nonsense pen
Luxury. This is the connotation that a fountain pen carries on its delicate tip (called a 'nib' for the uninitiated.) Do you dream of writing the next great American novel, but find yourself waking up in a cold sweat every night, knowing that your BIC Round Stic just won't cut it? Do you sense judgement from your classmates – their furrowed brows haunting you – every time you scribble notes with that No. 2 pencil? Or have you simply longed to possess this pinnacle of literary materialism for years, but felt either too intimidated or too broke to make the jump to a fountain pen? Well, there's no need to wait any longer. There's a fountain pen on the market right now that carries all of the class you could ever want, without the hefty price tag – plus it's easy to use. Enter the TWSBI Diamond 580.
Simplicity Itself
TWSBI (pronounced "Twiz-bee" by many in the pen-blogging community) is a Taiwanese manufacturer that has recently become well respected for their beautifully designed and equally effective fountain pens. On their website, TWSBI describes the Diamond 580 as a way to "go back to basics and capture the simplicity and elegance of traditional writing instruments." This they do with flying colors. There are many reasons to consider the purchase the Diamond 580, but I'd like to tackle three: Design, ease of use, and cost.
Design
The Diamond 580 is a very attractive pen. The combination of the clear-cut resin body and steel trim make for a very elegant look. The clear body also serves a practical purpose by revealing the amount of ink that is left in the ink chamber. Like removing a drop ceiling and installing track lighting, this mechanically transparent design retains the classy feeling of old fountain pens while pushing the design forward into the future.
Ease of Use
If you're intimidated by the complicated setup of a fountain pen, don't be. The Diamond 580 is designed with a piston ink-filling mechanism that makes filling very simple. When used in tandem with TWSBI's ink bottles, it's only a matter of untwisting the top, attaching the pen to the bottle, twist the bottom, replace the top, and you're done.
As far as writing is concerned, TWSBI offers a variety of nibs; all of which glide across the page with minimal effort and very well controlled flow so as to inky fingers.
Cost
At $50-$55, this pen is a steal. Decent fountain pens can run into the hundreds of dollars. Particularly exclusive models; the thousands. This is an entry level pen that delivers consistent results and minimal hassle.
If you've been considering purchasing a fountain pen for awhile but didn't know where to start, I encourage you to check out the TWSBI Diamond 580. You'll be glad that you did.