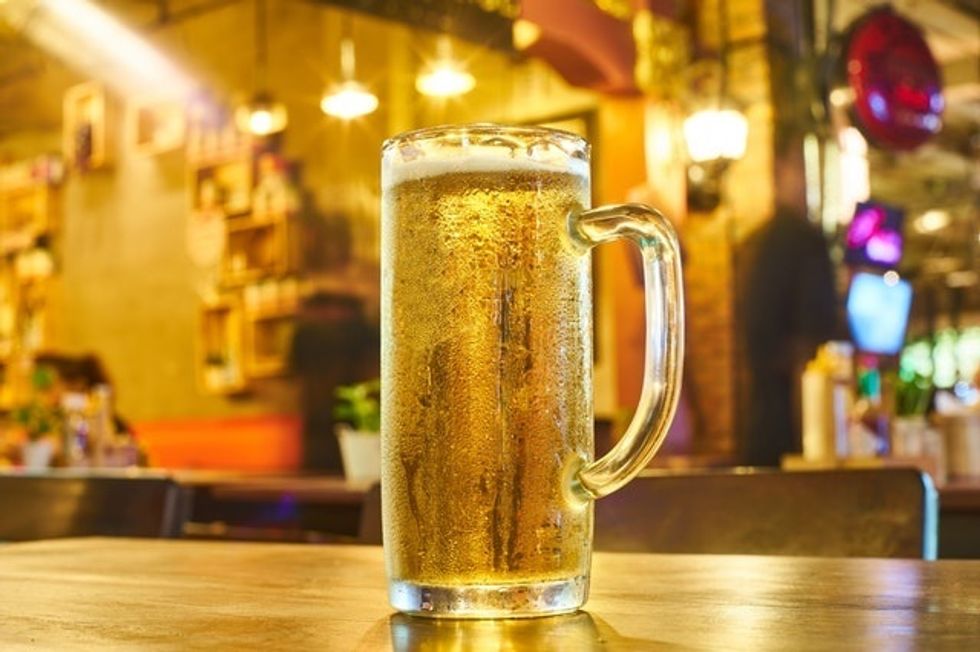 Best Beer of the Month Club
If you love beer and have the belly to prove it, there's a club waiting to initiate you – a beer of the month club! Sure, heading to the bar with your buddies is fun, but there is a world of specialty beers, microbrews, crafts, and more out of the ordinary beers that your local dive will likely never serve. Imagine receiving a package of crisp beers every month delivered right to your door. No worries about driving home dangerously or those dreaded "beer goggles" for a gal at the bar who seemed attractive at the moment. This time, you'll know it's your wife staring back at ya. Explore the nuances of flavors, colors, and fizziness with a new selection of beers on the regular. With our pick for favorite club, The Microbrewed Beer of the Month Club, you'll be sure to be slugging back something way more sophisticated than that watered-down crap you've been funneling since your frat days. Learn more about what The Microbrewed Beer of the Month Club has to offer and two other clubs we're also raising a pilsner to. Bottoms up!
The Microbrewed Beer of the Month Club was founded in 1994 and is a family owned business. The company offers a wide variety of limited-production and hand-crafted brews and they are passionate about their service with a 100% satisfaction guarantee. Members may subscribe to a club option which suits their tastes and shipping preferences perfectly. There's the U.S. Microbrewed Beer Club for $27.95/month plus $15 shipping where you'll get twelve 12-oz microbrewed beers from 2 U.S. microbreweries, with 4 different beer styles and 3 cans or bottles of each. A comprehensive newsletter with tasting notes, food pairings, and brewery profiles comes with each shipment. If you'd like to dabble across the seas, you may opt for the U.S. and International Variety Beer Club for $31.95 per month plus $15 shipping. Get U.S. and imported beers, 12 per shipment, 4 different styles, 3 bottles or cans of each, plus the newsletter. Perhaps you've had enough of American beers and you want to go world-class. Go for the International Beer Club for $34.95 per month plus $15 shipping. 12 beers, 2 beer styles and 6 bottles or cans of each, plus the newsletter will arrive monthly. If you are a true connoisseur, or you'd like to be, The Microbrewed Beer of the Month Club boasts a variety of Rare Beer Clubs with 750ml bottle selections of limited release artisanal beers with plans ranging from $34.95 - $70.95 per month plus shipping. Who knew beer could be so schmancy?! If this info hasn't got you convinced, know that The Microbrewed Beer of the Month Club is one of six services offered by MonthlyClubs.com™. Their Design Your Own Club™ program lets you select from different wine, cigar, cheese, chocolate, and flower clubs to combine other delights along with your brewskis! Plus, the company is eco-friendly and only uses 100% recyclable packaging.
Another noteworthy club is The Craft Beer Club. They offer some of the finest beers from America's best microbreweries, small-production, and independent brewers. (Nothing international is offered). There is no membership fee and members may cancel at any time. Their subscription method is simple with more basic options for monthly, 6x per year, or quarterly shipments of 12 beers, 4 different styles, 3 beers of each style for a price of $39.00 (no additional shipping fee), or you can go for a 24 per shipment option for the true beer lover. You'll get a newsletter like The Microbrewed Beer of the Month Club offers and you can find food pairings on their website. The site is user-friendly and a good option for someone looking to explore new craft beers.
A third club, touting itself as "the largest beer club in the world" is Beer of the Month Club from Amazing Clubs. This club offers 5 subscription options - 3 month, seasonal, 6 month, 12 month, and 24 month clubs all in the mid-$30 range per month with no shipping fee. Again, a newsletter is included in each shipment and award winning beers are delivered to your door from select microbreweries. Each shipment includes 4 varieties of hand-crafted beer with satisfaction guaranteed.
If you love beer, you'll surely be pleased by any of these clubs, but with the special beer selections and rare beers along with the make-your-own package option from The Microbrewed Beer of the Month Club, we want to toast our frosty mugs to them. They've got a "keg" up above the rest!