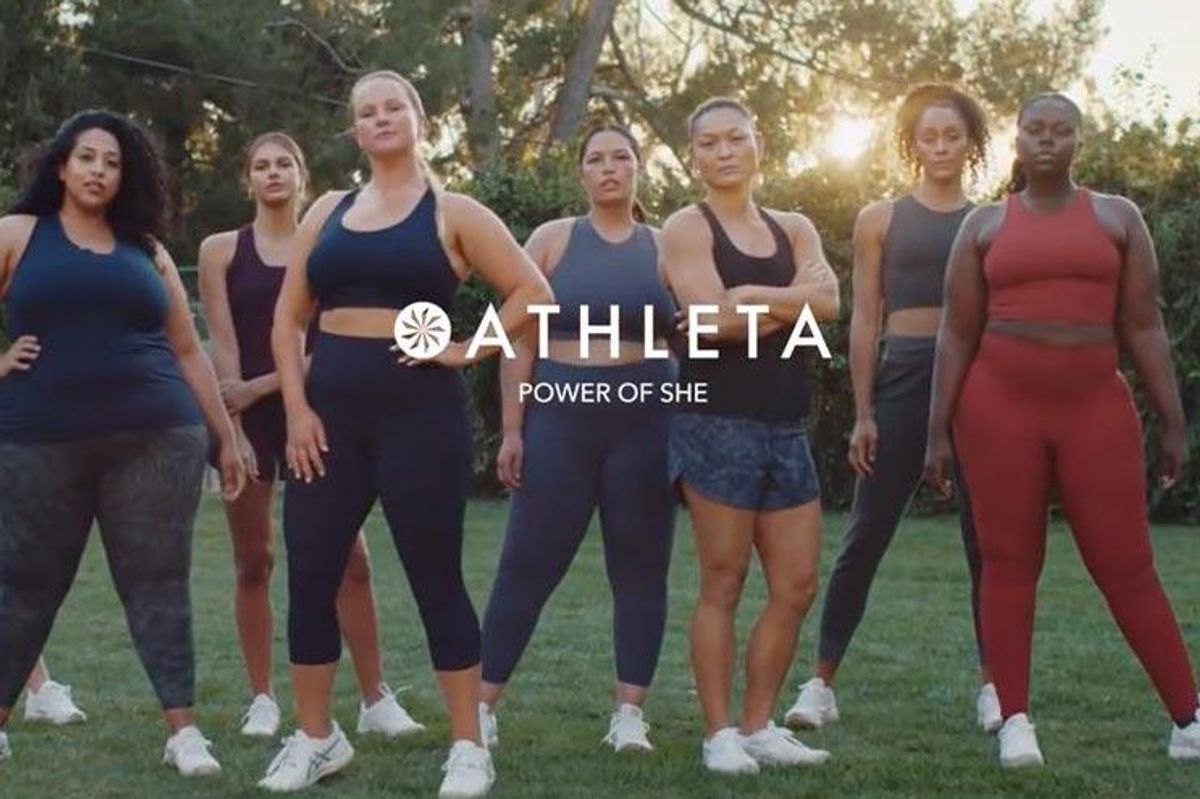 Top 3 Products You Need To Try From Athleta
Athleta is making activewear to make women feel confident.
For decades, the Gap has been outfitting us all in on-trend basics and filling our closets with staples.
---
What has made them a household name is their ability to stay modern while staying classic. As the fashion landscape has become more niche, Gap has branched out to include specific brands to serve specific audiences.
Athleta is part of the Gap family, making activewear to make women feel confident. As the athleisure trend proves itself a mainstay, activewear serves the dual purpose of getting you through a workout and taking you through your day. Athleta makes versatile essentials that do both, without sacrificing style.
Whether you have specific athletic needs or you're just looking for comfy, stretchy clothing to run errands in, here are our top 3 picks that everyone needs to try from Athleta:
Pink Empower II Daily Bra ($59)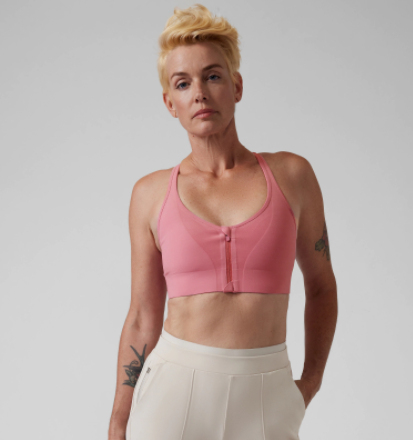 What it is:The Empower Bra is a signature Athleta piece. The mid-coverage, zip up sports bra provides a balance of comfort, coverage, and support that makes it an essential in your wardrobe.
What it does: Made with Athleta's signature, buttery soft Powervita fabric, it's the most breathable bra you'll ever own. The moisture wicking, quick drying fabric keeps you from feeling uncomfortable, while the compression fit keeps you supported.
Perfect for: Your everyday go-to
Our Thoughts: The Empower II Daily Bra is more than just a versatile sports bra, it's the best . Made to take you anywhere and everywhere, this multi-use piece will get you through any workout and even the most hectic days feeling confident and supported every day.
Athleta
is also a certified B Corp, meaning they're a brand who does good, and the
Pink Empower Bra
is one of their efforts. Designed in collaboration with breast cancer survivors, every pink or Empower bra you buy from
Athleta
, a portion is donated to the American Society.
Ultimate Stash Pocket Tight Leggings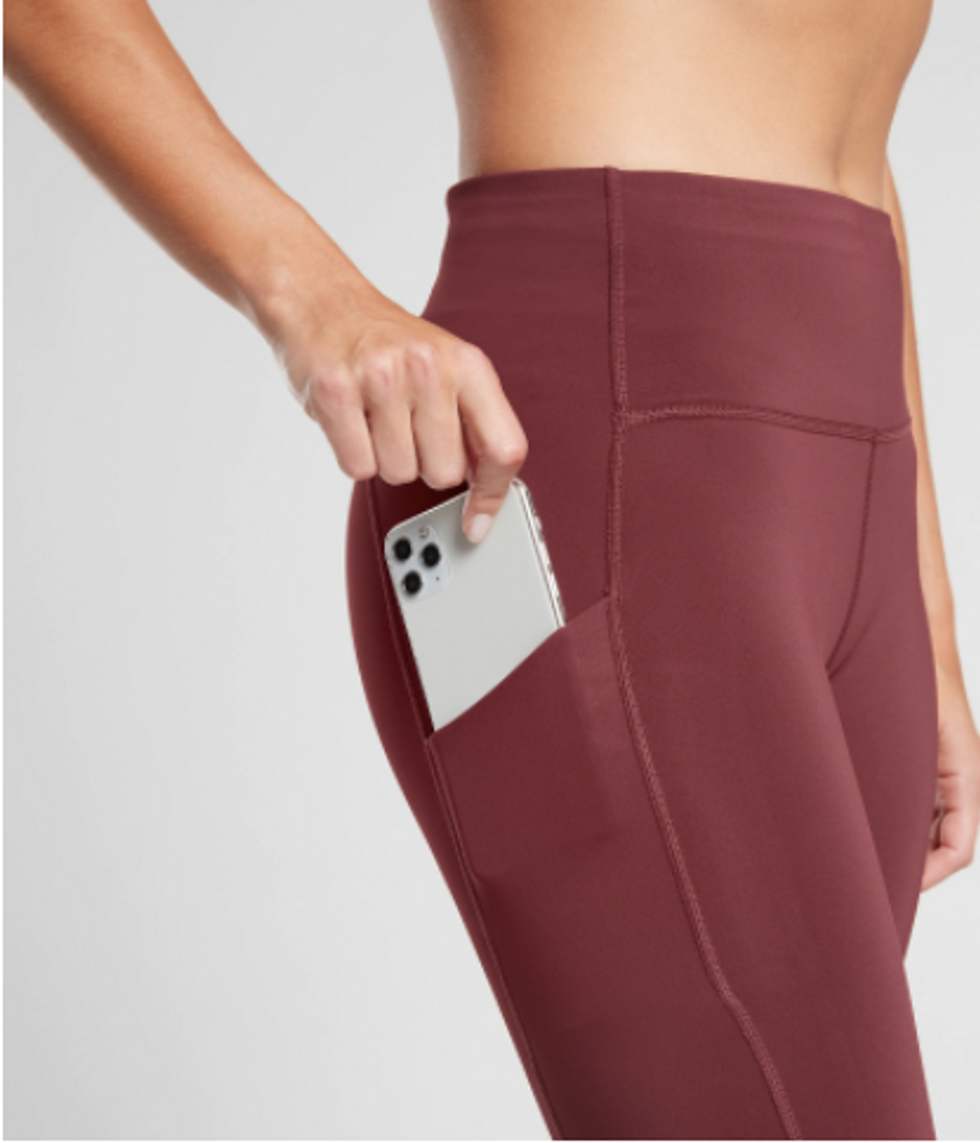 What it is: The Ultimate Stash Pocket Leggings are the perfect blend of functional and flattering. The medium-impact leggings are suitable for studio workouts as well as everyday fashion and function.
What it does: The high waisted, compression leggings are your new daily essential. The supportive tight fit holds you snug, while the breathable stretchy fabric keeps you comfy. The Stash pocket makes errands easy and convenient.
Perfect for: A busy day on the go
Our Thoughts: Remember when it was a fashion faux pas to wear leggings as pants? We don't miss those days. As fashion has evolved, leggings have become a staple essential and these compression leggings are cut above any other option. Firstly, they have pockets! The Stash style means they have hidden, secure pockets that are hidden enough to blend into the sleek, snug fit but aren't flimsy enough to make you lose your items. You'll wonder how you ever got by with pocketless leggings — how did you do it? National hero.
If you don't usually feel confident wearing leggings, these will change your mind. The ultra high waist band is flattering, comfortable, and keeps you secure on the move. The tight fit molds to your body so you don't have to constantly adjust them, plus the comfortable band keeps them from digging into your waist. They're the perfect legging to go with any outfit — whether you're dressing them up, throwing on a hoodie, or actually working out.
Whisper Featherless Vest ($159)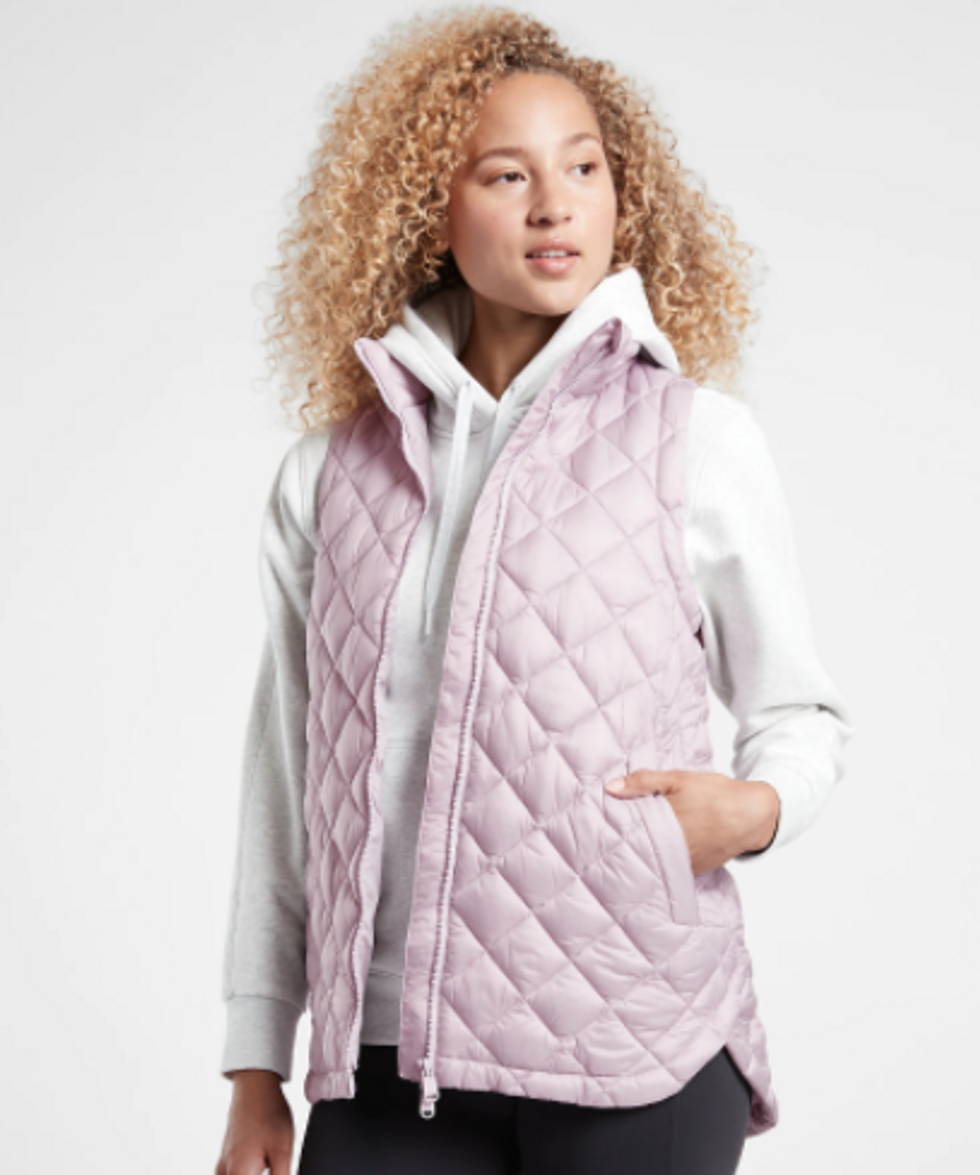 What it is: The Whisper Featherless Vest is the perfect transitional piece for fall. The lightweight, insulated vest keeps you cozy as the weather gets progressively chillier.
What it does: Made with recycled Thinsulate, this vest keeps you warm without the bulk.
Perfect for: Getting through fall
Our Thoughts: When we think fall, we think layers... Lots of them. And this vest is our favorite outfit add-on for the season. Vests are the perfect fall essential for keeping you cozy as the weather slowly cools. Made with Recycled Nylon, the water repellent, high-performance material is a sustainable alternative to down insulation that keeps up the quality.
Stay warm on cooler days without overheating on hotter ones, all while making a stylish statement. The quilt detailing adds texture to your outfits and the lavender shade is a unique statement.
Final Thoughts
Some people might think activewear is not for them. And sure, some brands model their clothes on only thinner bodies or have stereotypes attached to who should wear their clothes. Some activewear brands even come with a status attached to their high price tags which makes them feel elitist. Athleta's affordable, inclusive model is the opposite.
Above all, Athleta aims to empower. With size inclusive options, affordable prices, and sustainable fabrics, Athleta clothes make you feel good in your body and make you never want to shop anywhere else for your athletic needs again.
They even make the shopping experience easy to navigate, letting you shop by style and sport to find the best things to keep you supported no matter your activity of choice.
Don't be intimidated by fall dressing, nor by athleisure. Athleta is making it easy to dress well, dress comfortably and feel confident and comfortable while doing so.