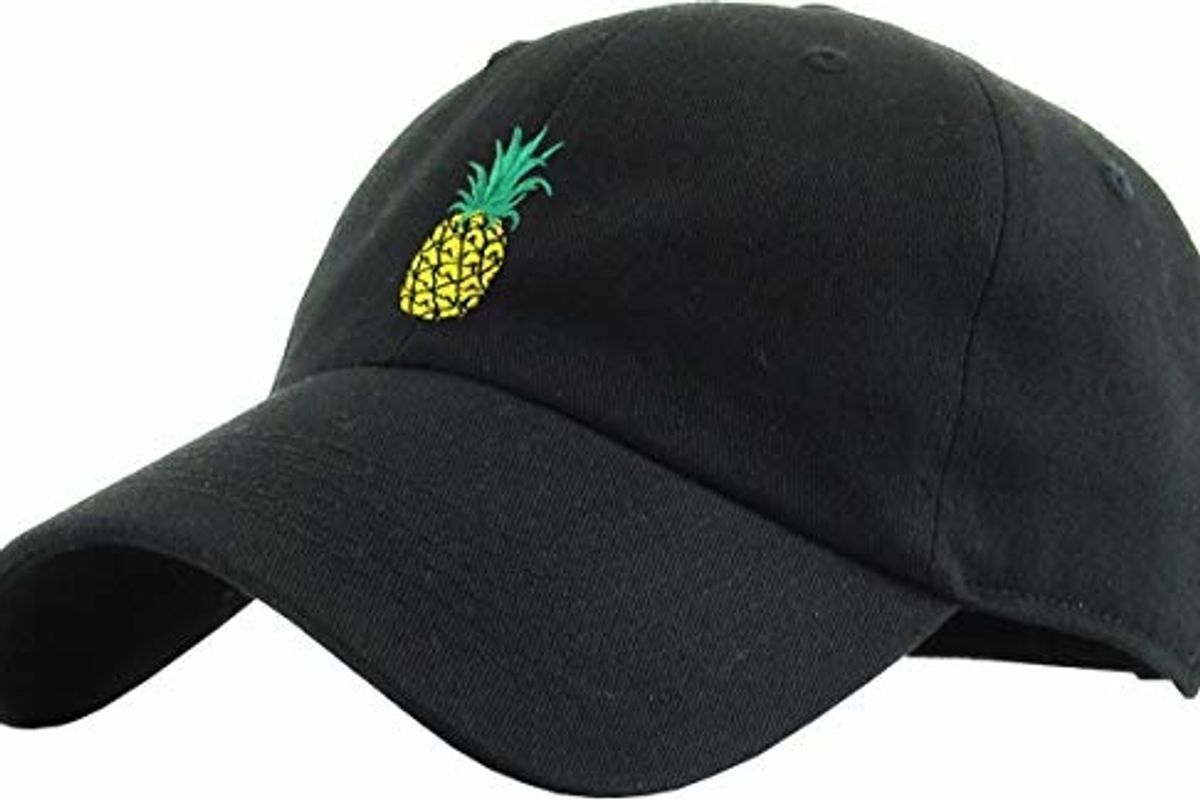 Best Amazon Fashion Buys
Wanna look fly without breaking your wallet?
Amazon contains such an overwhelmingly large selection of clothes and products that it can feel impossible to know what to pick on your virtual shopping spree. But luckily we picked for you. Here's a selection of seven of the best fashion buys you'll find on Amazon.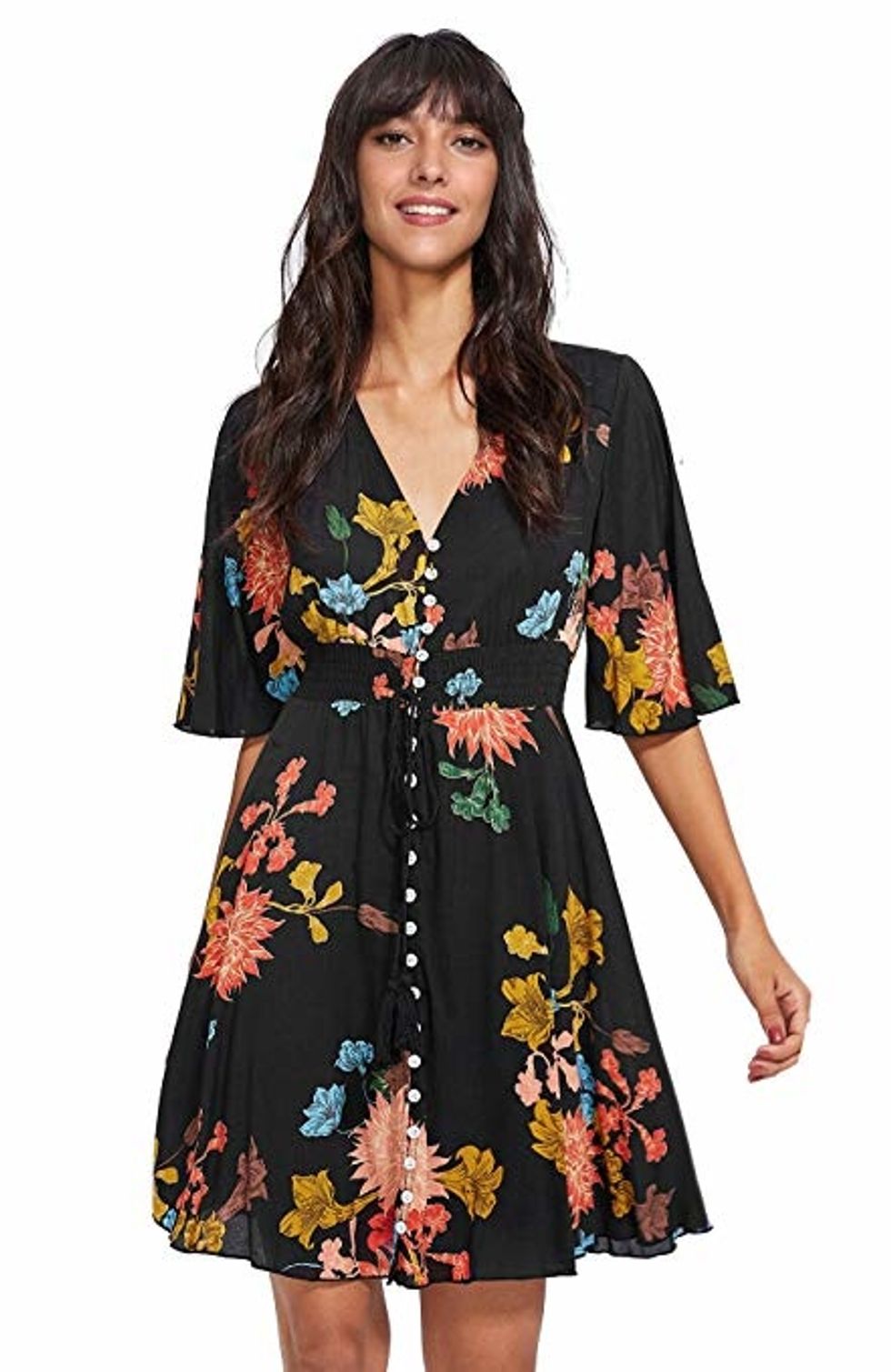 This dress is the perfect way to conjure up a blissful springtime feel in any season. With eighteen different patterns to choose from, and with a casually elegant V-neck and flowy elbow-length sleeves, this dress is ideal for the beach, the workplace, or your next garden soiree.

2. AUSELILY Women's Long Sleeve Pockets Casual Swing T-Shirt Dress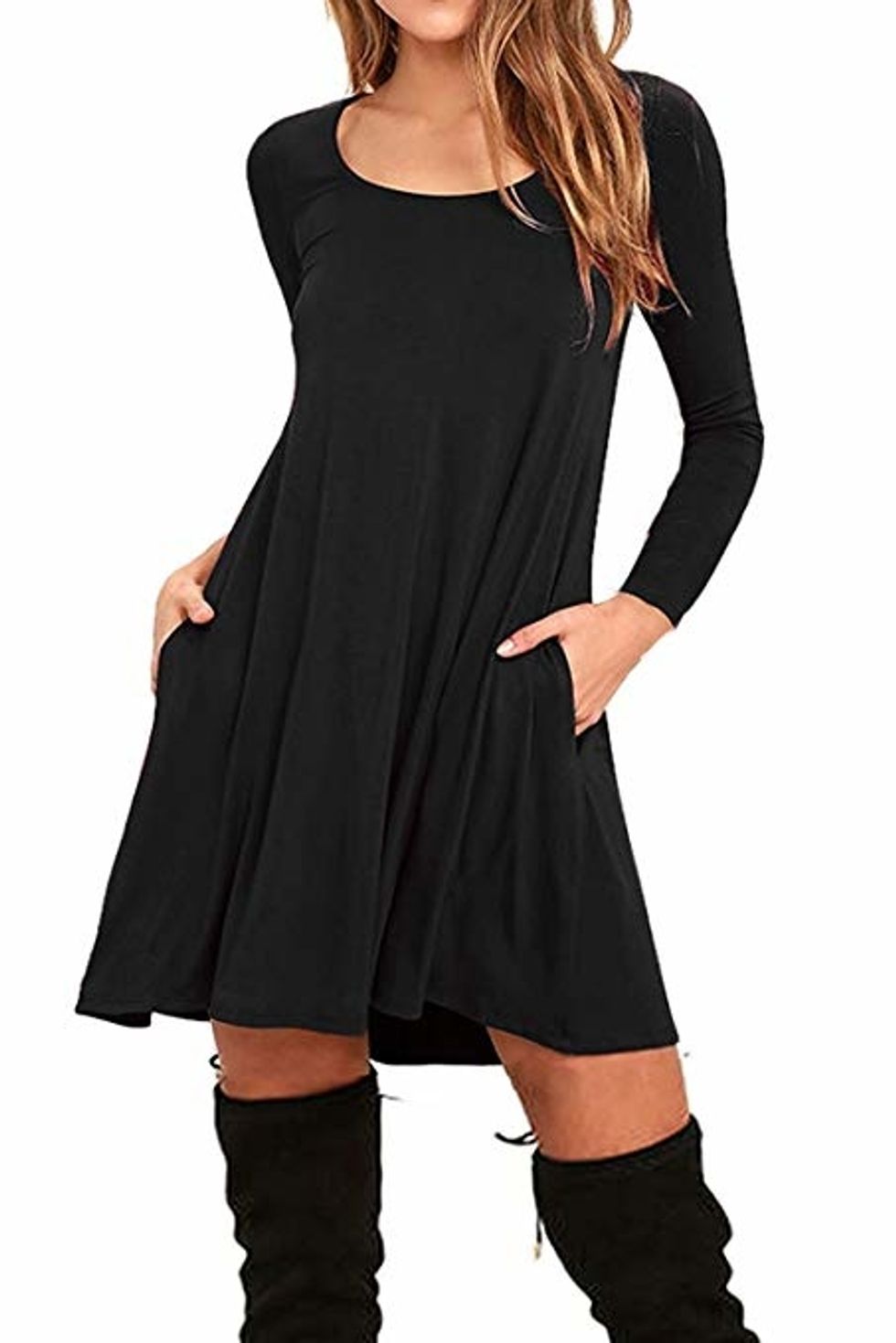 Who says well-sized pockets are just for dudes? Now you can avoid the hassle of a bulky purse and carry whatever you need while looking cute and casual in this flowy dress from AUSELILY.
With tons of colors to choose from, ranging from bold to subdued, this dress is perfect for every occasion. Whether you're cozily lying around the house or chatting it up over Cosmos at a cocktail party, you'll never be without a place to put your hands or store your lip gloss. Plus, lightweight fabric and a comfortably loose silhouette lets the dress morph to your figure, making it a great choice for all body types.
3. KBETHOS Pineapple Dad Hat Baseball Cap Polo Style Unconstructed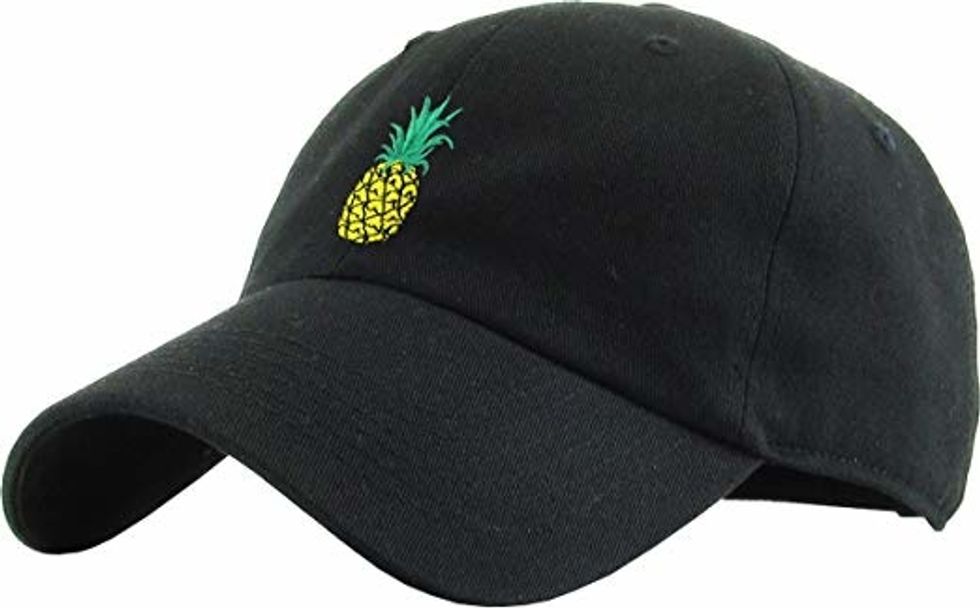 What could go wrong on a day spent wearing your Pineapple Dad Hat? That's right, absolutely nothing. With a charming, tropical pineapple embroidered on the front to add extra verve to this already super-chill, super-stylish cap, this statement piece is sure to put a spring in your step.

Convenient metal clasps let you adjust the size to your liking, and the cap's unisex design means you can share it with all your friends. Whether you need protection from the sun, or just a reminder to chill out and keep cool as a piña-colada, this hat is sure to do the trick. Plus, you can get it in dozens of colors, and/or in beanie form for extra clout.
4. Conceited Premium Women's Stretch Dress Pants - Slim or Bootcut - All Day Comfort in Solids and Pinstripes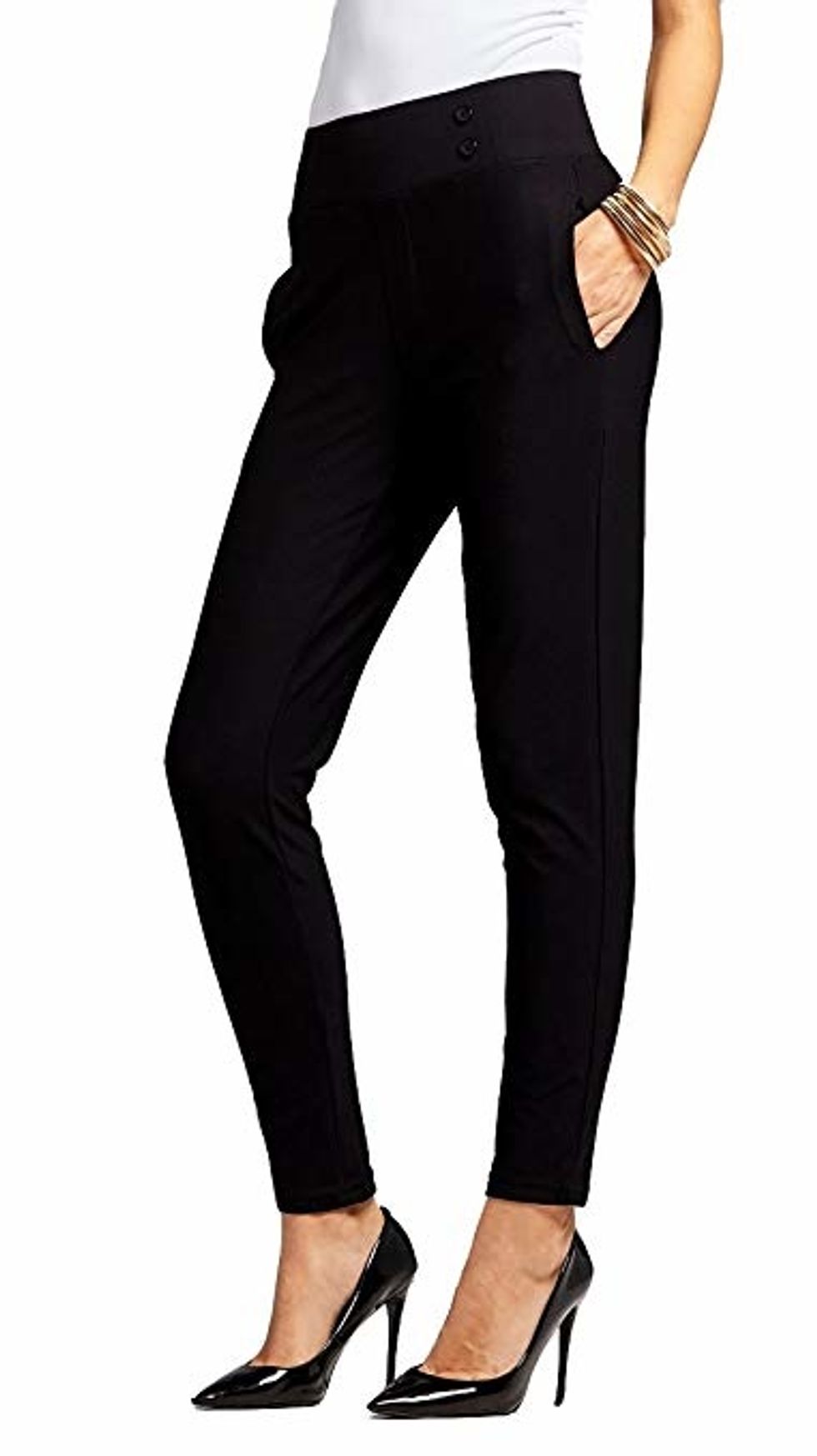 Who says professionalism and comfort have to be mutually exclusive? Look like a C-suite girlboss while enjoying the comfort of your softest yoga pants with these stretchy dress pants. With a fitted waist and functional side pockets, these stylish 94% polyester steals come in four sizes and are fitted at the waist and hip. You can also get them in pinstripes to spread those nautical-corporate vibes.
5. Romwe Women's Cat Print Sweatshirt Long Sleeve Loose Pullover Shirt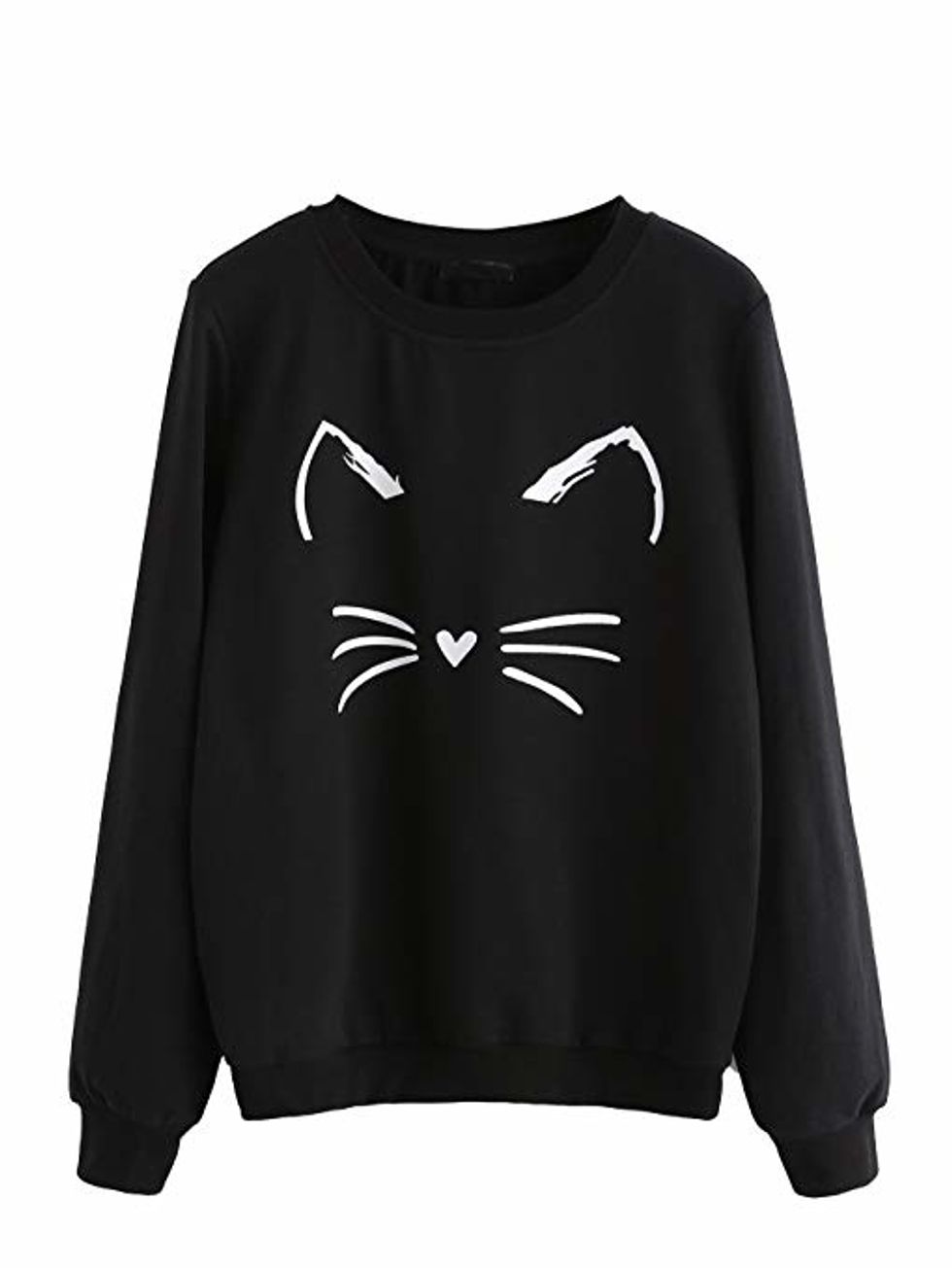 Want to stay warm and comfortable while proclaiming your love of, and identification with, domesticated felines to the world? Then look no further than this adorable long-sleeved, graphic-printed shirt. Choose from designs printed with or without cat eyes. There's even a hooded option that comes complete with cat ears, so you can shift seamlessly back and forth between your cat and human identities. This shirt is sure to satisfy all your adorable anthropomorphic desires.

6. Tanming Women's Faux Leather Moto Biker Short Coat Jacket Black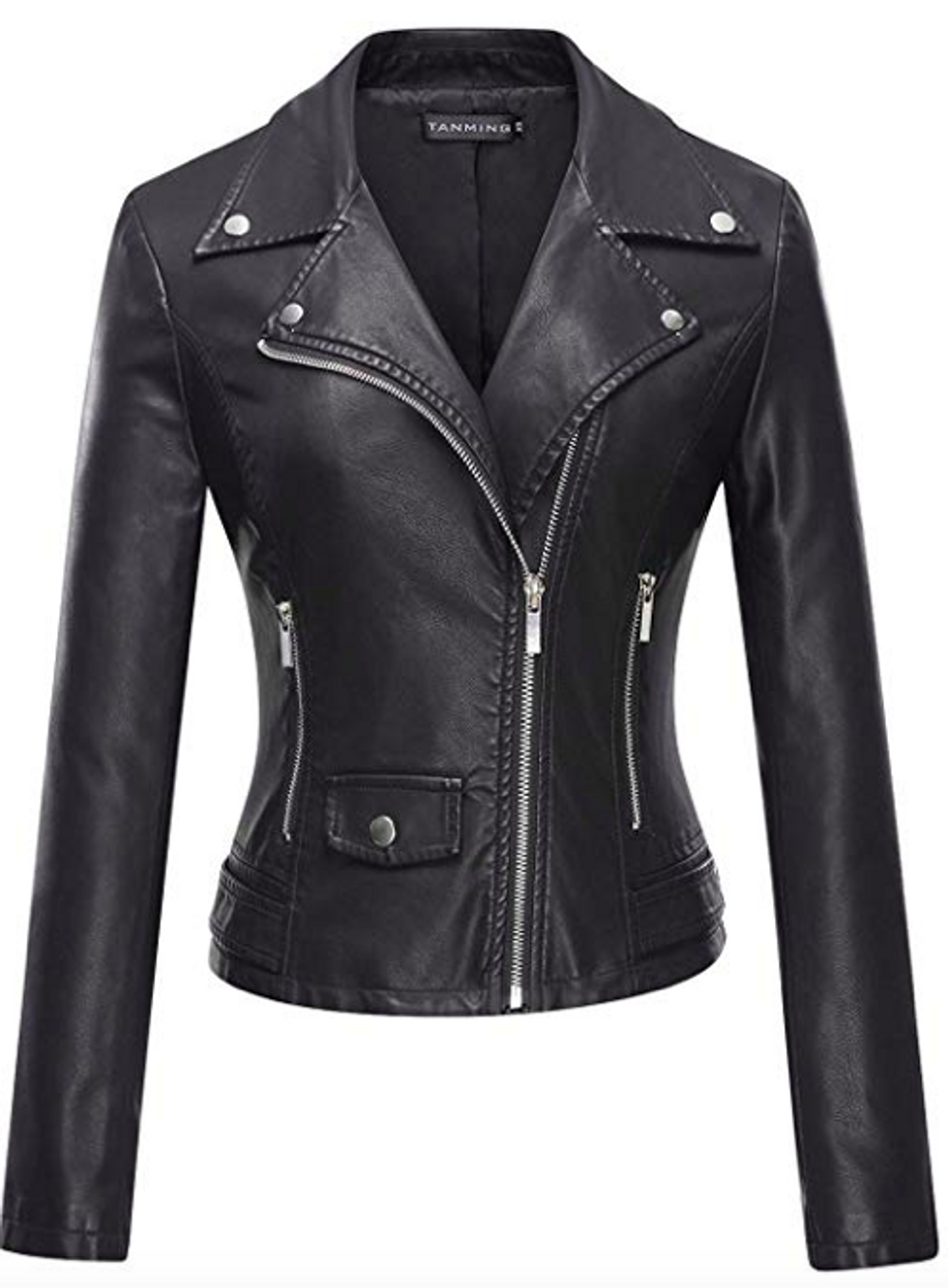 Embody your fierce motorcycle-queen alter ego with this amazing, form-fitting faux leather motorcycle jacket from Tanming. With a slant zipper design, two side pockets, and a zig-zag collar, you're sure to make a statement with this jacket. That statement is don't mess with me, except in a cute, flirty way. You can also get the jacket in cherry red or burgundy, so you can feel ultra-radiant as you fly by on your motorbike, scooter, or other chosen form of transportation.

7. Zeagoo Women's Double-Breasted Long Trench Coat with Belt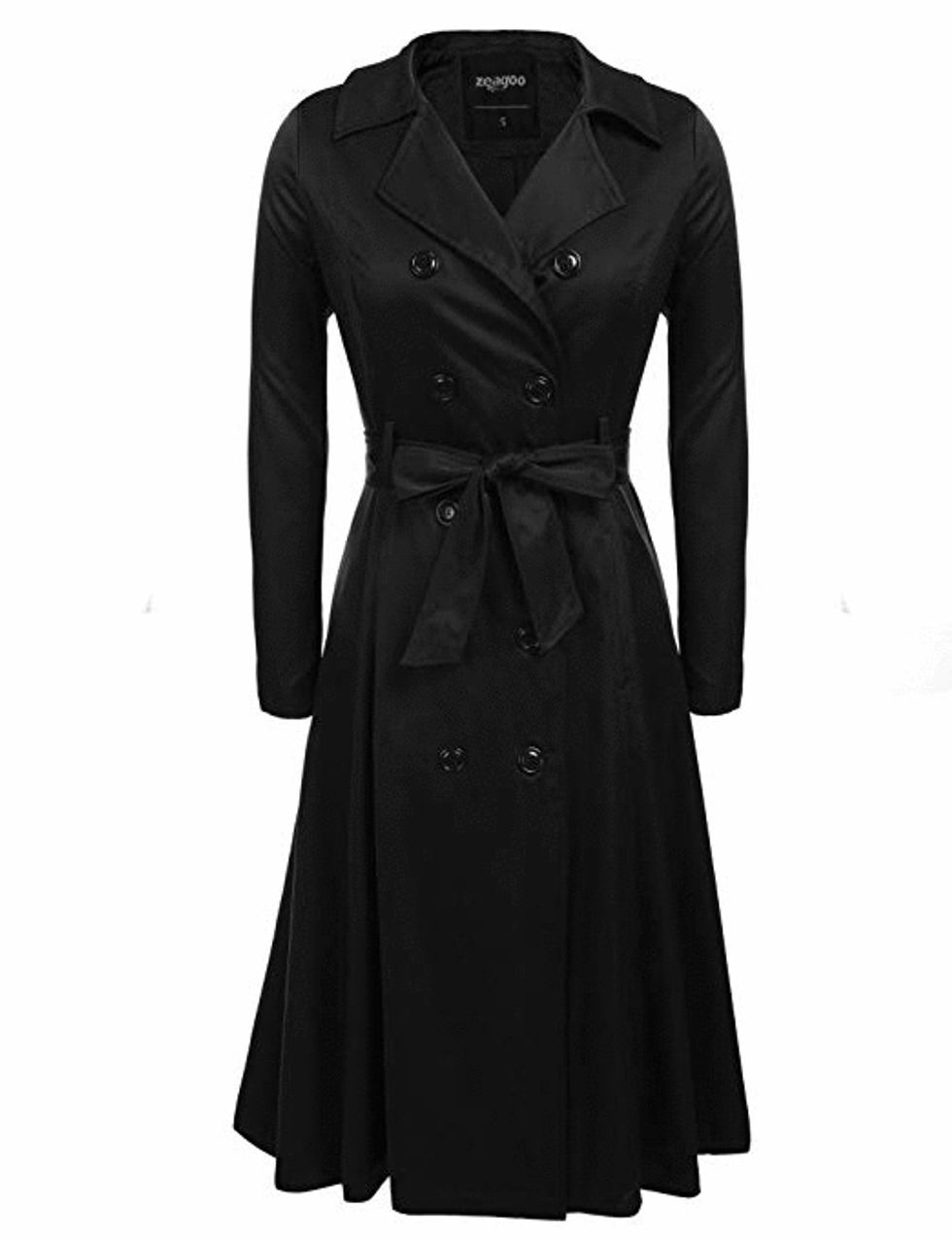 Because what says, "I am either a secret agent, the sharp-tongued editor in chief of a nationally syndicated magazine that is financially struggling because of the tech boom but still clinging to its faded glory, or Mary Poppins" like a trench coat? Now, with this cool and collected piece of outerwear from Zeagoo, you can pick from black, tan, or blue and achieve any of those aesthetics or create one all your own.

This elegant coat has side pockets, front buttons and a removable sash, adjustable so you can achieve that cinched-waist hourglass look. Ideal for the transition from autumn to winter, or for standing on New York street corners looking worldly and mysterious, this coat is sure to be a purchase you won't regret.
---
Eden Arielle Gordon is a writer and musician based in New York City.