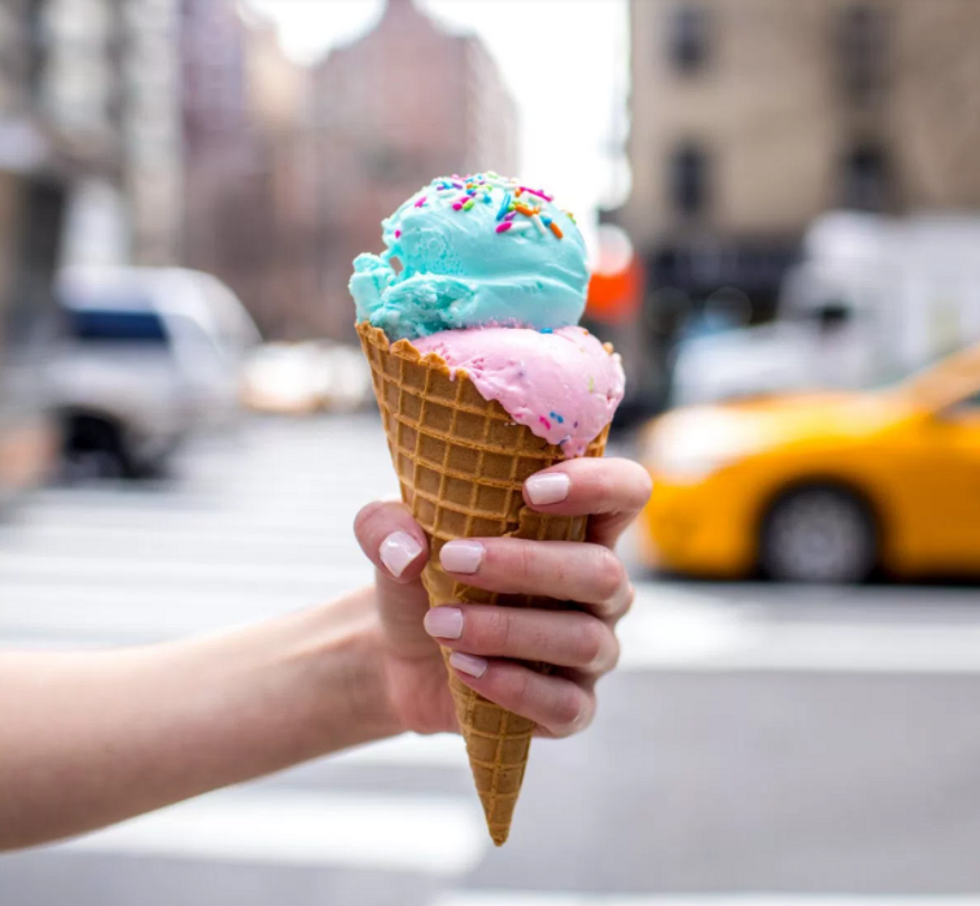 Why A La Mode is the best thing in ice cream
We all scream for ice cream, but A La Mode deserves a shout from the rooftops!
Ice cream lovers adore the rich and creamy decadency of the cool sweet treat, savoring spoonful after spoonful with a smile that won't fade. But for those with food allergies and sensitivities, ice cream is permanently off the menu if it is made in a facility where there is even a trace of nuts, eggs, or sesame, even if those items are not in the specific flavor they desire. So, these folks must miss out on all the ice-cold creaminess while their friends and family indulge with reckless abandon. How cold!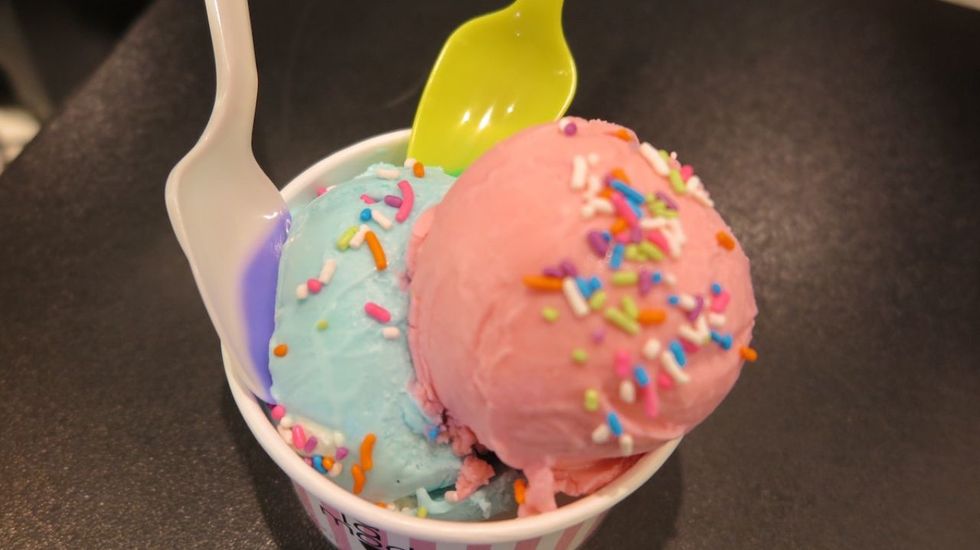 Via amny.com
A La Mode has come to the rescue, thanks to their nut-, egg-, and sesame-free family-run allergy-friendly ice cream shop in NYC. And they've got gluten- and dairy-free ice cream offerings too. Small-batch ice cream is where it's at, for super-fresh and delicious flavors customers are eager to scoop up.
Via money.cnn.com
The company's clever ice cream names like "Wired", which is coffee ice cream with chocolate chips, "Partly Cloudy," a blend of blue cotton candy-flavored ice cream and mini marshmallows, and "Speed Bump," made of dark chocolate ice cream, marshmallows, and white and dark chocolate chips, are whimsical, making ordering as fun as eating!
The NYC-based shop is located at 360 E. 55th St., New York, NY 10022, nestled inside a children's store with a play area for the little ones. Along with their fabulous frozen confections, A La Mode sells infant and children's apparel, unique gifts, and toys for kids of all ages. It is not only a cool place to take the kids for a treat, but a great venue for children's birthday parties, where all the kids can enjoy the sweets, worry-free. Naturally, the adults love the ice cream just as much.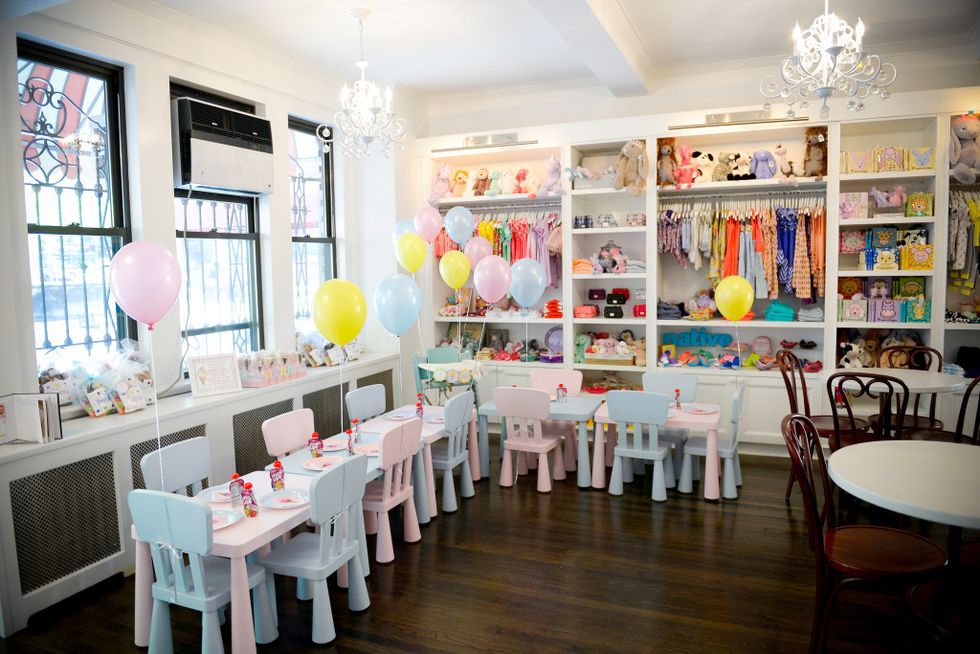 Via newyork.navigatingfoodallergies.com
As if you need more reasons to visit A La Mode, they hold special events and classes regularly such as "ABC Do Re Me," a music and movement class for children 2 years and up, "Cones & Crafts," an afternoon of artsy crafting and enjoying mini ice cream cones, and "Rockin' with Andy," where children up to age 3 have a blast as they sing along with musician Andy Baum.
The store itself is colorful and inviting, spacious and kid-friendly. But even if you are not in the NYC area, delighting in the deliciousness is just a few clicks away. A La Mode's ice cream selections are available in pints, cups, and bars, and can be ordered online on the company's website. A six-pint bundle costs $79.99 plus shipping, and you can mix and match flavors to create your own "bundle." All nutritional details are listed on the site, so you're sure you are getting the product promised, no allergy concerns, no problem. In addition, Shaws Grocery Store and ShopRite locations all across the country carry A La Mode too.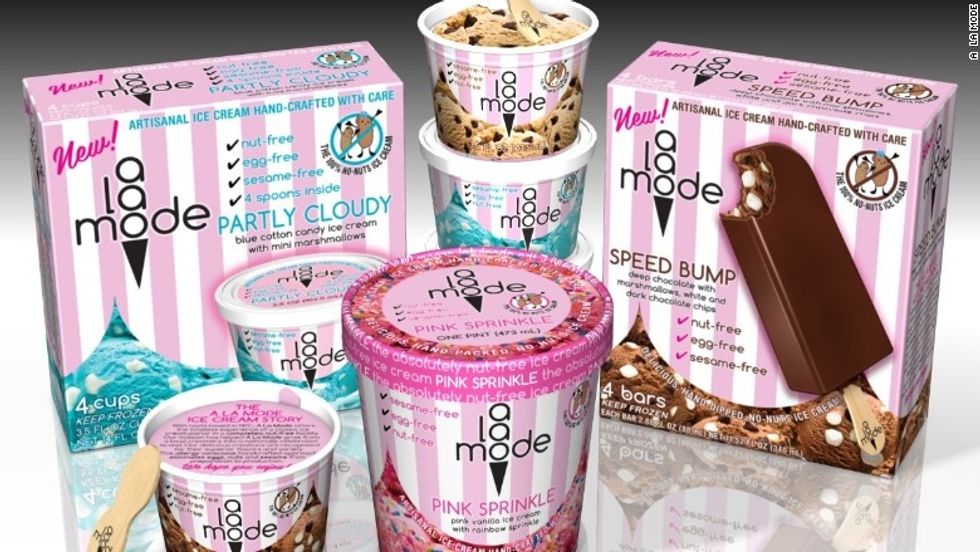 Via money.cnn.com
Nut-, egg-, and sesame-free ice cream is just as good as (if not better) than the regular stuff. A La Mode proves you do not need peanuts for the perfect ice cream. Head on down to their NYC store or try A La Mode at home. Either way, you will be blown away by the small-batch goodness, creamy quality, and genuine care put into ever pint. Allergies will no longer hold you back from eating the ice cream you've been craving.
We all scream for ice cream, but A La Mode deserves a shout from the rooftops!