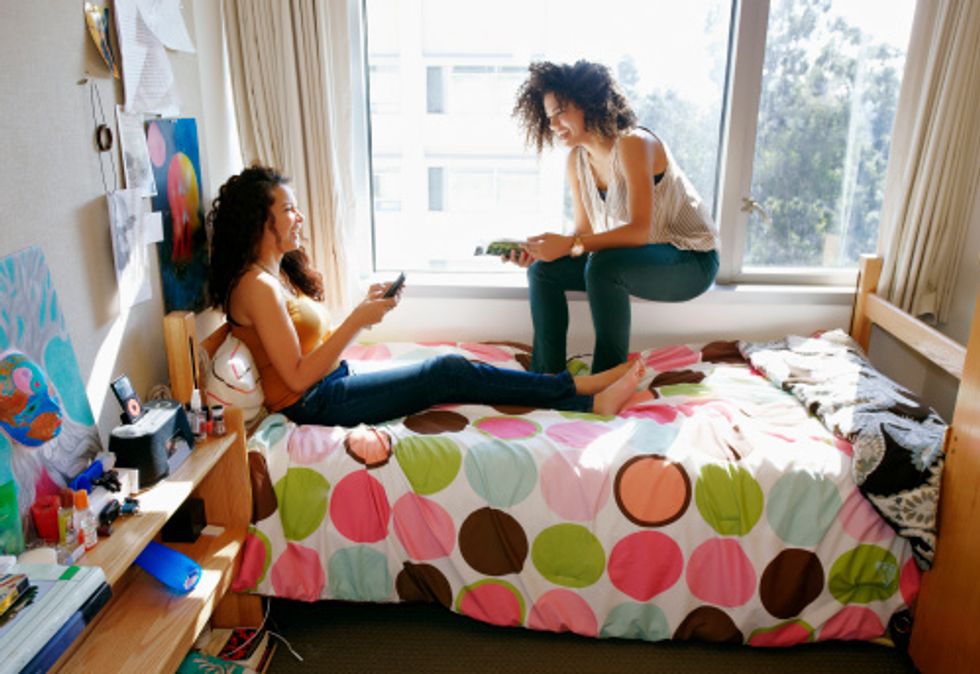 Attention Students: Dorm Room Shopping Just Got Easier
It's that time of year again -- graduation. Now, it's time for a precious two-month period of well-deserved summer R&R. But don't get too relaxed. For those of us going to college in the fall, it's closer than we might think. That's why it's wise to use the summer vacation to get ahead.
You've ordered your books for class and picked out your dorm. Now, you must make that dorm your home. Instead of running around looking for all of your bedroom necessities, get them all in one. We recommend Campus Market's Student Starter Pak to make your college prep a whole lot easier.
Comfort
Most college dorms have Twin XL sized beds, which can be an adjustment if you're used to a double or queen bed. But Campus Market makes the small bed just about as comfortable as it can be. The set includes 2 XL flat and fitted sheets, pillowcases, an "extra-fluffy" pillow, a reversible comforter and mattress pad. But that's not all -- you'll also get all of your bath needs -- 2 cotton bath towels with matching hand towels and washcloths.
Convenience
Choose from a huge selection of colors and designs to make your dorm stand out against the rest! Even add a memory-foam topper for an extra $50. The set comes at $139.00, which is a great price for all that you get.
Fun
Take the pressure off of buying bedding with this all-inclusive bed and bath set. Then, you'll be able to focus on your new academic wardrobe instead. Hats off to a great year.