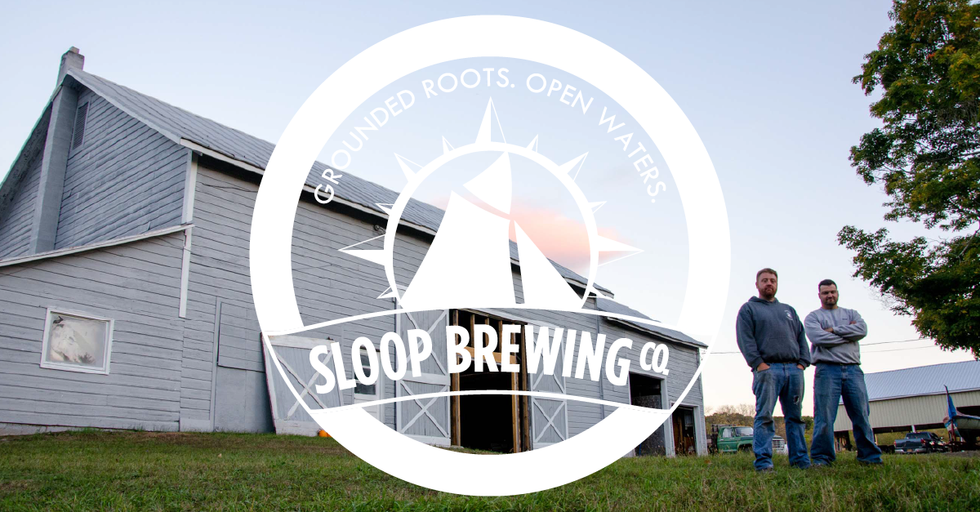 I wasn't a beer person until I tried this beer...
I first tried beer with my dad. It was some kind of blueberry ale. He thought I'd like it for the sweet undertones, but alas I was disgusted by the aftertaste. That didn't stop me though. In college I tried beer again. This time it was Blue Moon and was in my opinion even worse. I finished my bottle to be polite and not waste it but I swore I would never drink beer again. Ironically, I had my birthday last year at a brewery in town and though spaced out between cocktails, I tried their wide variety of IPA's and though I still wasn't on the train, I was watching it leave the station with curiosity. One night recently, I was in upstate New York visiting my boyfriend and we went to a local bar and grill. Although I've never been ashamed of sipping a glass of wine alongside my baby back ribs, I really was feeling beer, even though I knew I didn't like it. Food and Fire was the kind of place to try an interesting beer so I poured over their extensive draught menu and came across something unexpected. All Day Rosé! My first thought was YES, wine on tap- then I looked closer.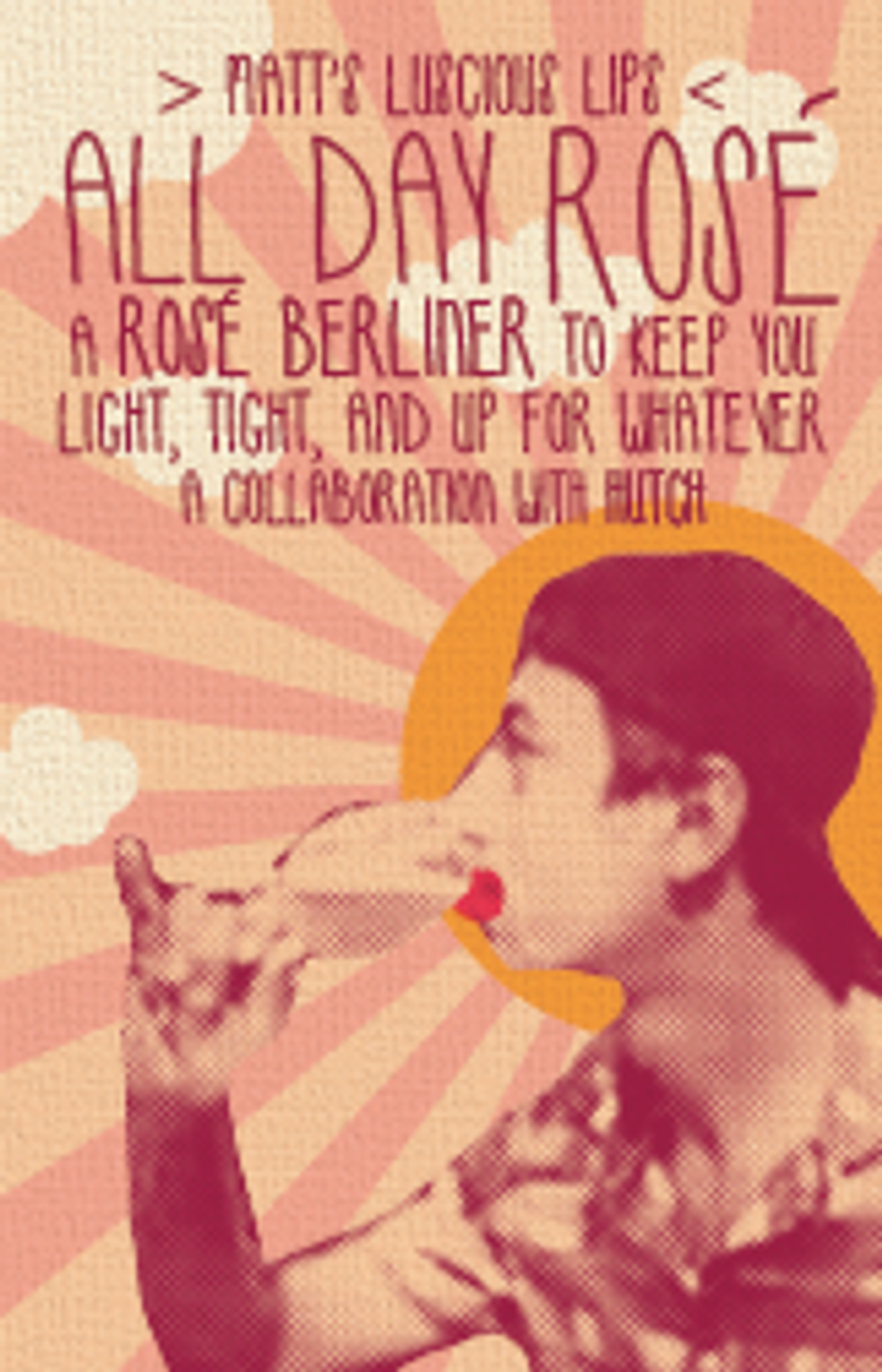 All Day RoseProvided by Sloop Brewing
Food and Fire described the beverage as a "Berlinerweisse style ale that is fermented with red wine juice to mimic the impression of a rose wine. The aroma is heavy grape and slightly sour. The flavor is tart and refreshing, just like a glass of rose." A beer wine hybrid? Sounded strange to me but it also sounded like my way in. I ordered a glass, took my first sip, and fell in love! I love wine, but I don't love super sweet drinks. All Day Rosé was the best of both worlds. A kin to my favorite dry ciders, but less sticky and syrupy, All Day Rosé was exactly what the description promised: refreshing. With it's low alcohol content, it's perfect for that hot, all-day outdoor party this summer to keep you hydrated and socializing.

Adam Watson Co-FounderProvided by Sloop Brewing

Justin Taylor Co-FounderProvided by Sloop Brewing
After trying their All Day Rosé, I had to find out the brewing company behind it. I checked them out and their story is quite interesting. Founded by two college beer affecianados, Sloop Brewing Co. was born in the garage of an upstate New York couple when co-founder Adam Watson asked a local farmer's market if he could sell his home-brewed beer there. Adam and co-founder Justin Taylor got to work on getting the proper permits and setting up a microbrewery in Watson's garage and the rest is history. Speaking of history, their current location in the Hudson Valley is quite rich. Located in Elizabethville on the historic Vosburgh Orchards, an apple farm in the area, Sloop has partnered with Archie Vosburgh, the 3rd great-grandson of the original owner. Vosburgh has made efforts to preserve the history of the farm in partnering with The Columbia Land Conservatory and the USDA-Natural Resources Conservation Service to preserve the orchards. Sloop has a direct hand in this with a vision of preserving the property and expanding it as a brewery continue the Vosburgh legacy.
Are you dying to visit yet? I know I am! I can't wait to take a trip up to Elizabethville this summer. Located just a two hours outside of NYC, it's the perfect weekend getaway. Visit the orchards, the Sloop tasting room, and stay at The Whistlewood Bed and Breakfast just fifteen minutes away in Rhinebeck for the perfect upstate escape. Find out how to get to Sloop Brewing here.