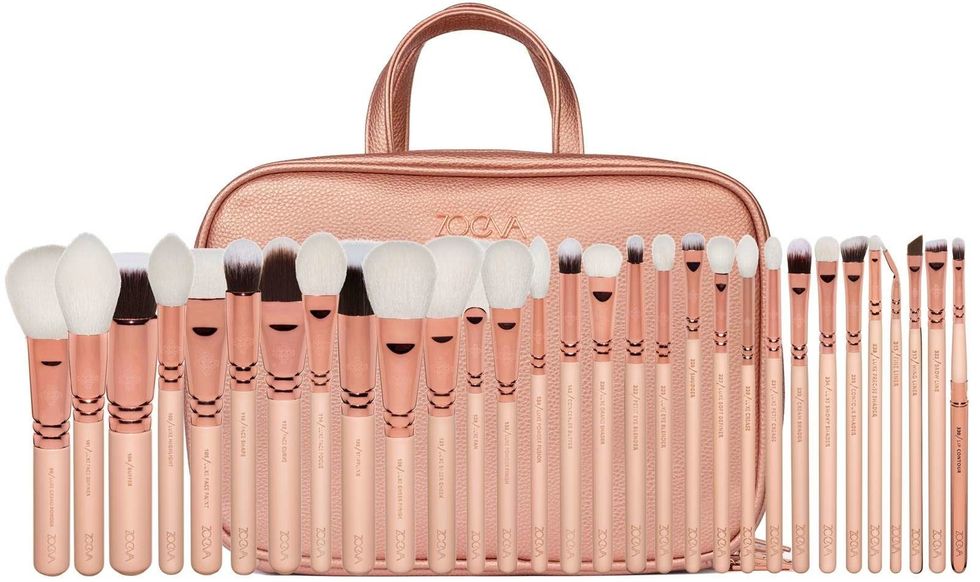 Your Ultimate Makeup Brush Guide: Affordable to Luxury
Here's your personal brush guide for the perfect collection!
So, you've watched all of Jaclyn Hill's videos on how to blend out a smokey eye and even studied NikkieTurorials classic cut-crease, and you've decided that 2018 will be the year you learn how to beat your face (#Resolutions). This is a noble endeavor, one that many women (and men) attempt, cutting the crease, trying eyeliner for the first time, and slightly overdrawing their upper lip in hopes of achieving the coveted Instagram baddie status. But let's be honest for a second. Those of us who know how to apply makeup—better than our mall's local MAC employee on her best day—went through months, maybe even years of trial and error.
Before we mastered the '60s Bridget Bardot cat eye and nude lip, we spent high school smearing black liner all over our eyes in honor of our makeup spirit animal, the raccoon. Before we found the perfect primer and foundation, we mixed our mom's leftover foundation with makeup stolen from our older sister's purse. But through all the mishaps and awkward makeup stages we experienced, most of us beauty lovers can universally agree that our makeup brushes, or lack thereof, dramatically changed how our products performed. A foundation brush and set of eye brushes are a girl's best friend, so here is your essential brush guide for the best applicators to start or complete your brush set. Beauty gurus unite!
Own 2018 in your best face and use these recommendations as your beauty spirit guide. Happy buffing and blending!