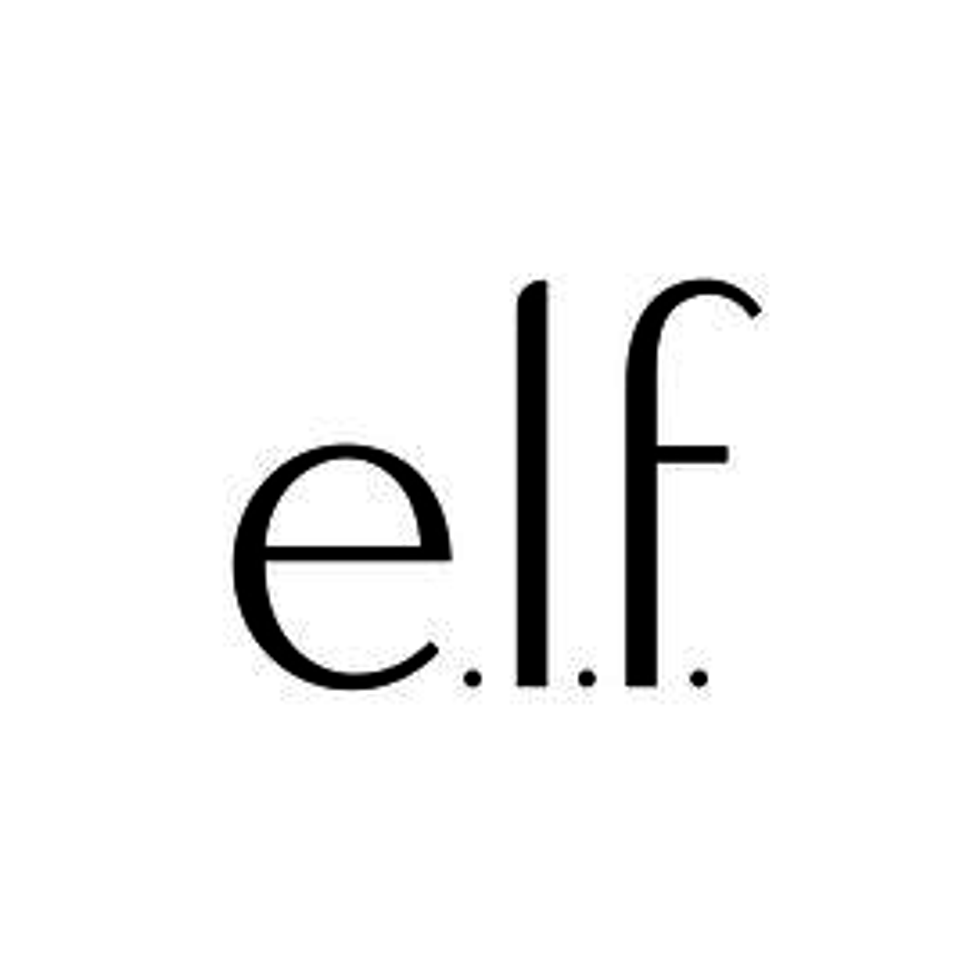 Why I can't stop buying Elf Cosmetics
My love affair with Elf started at Target and keeps going strong. Here's why...
I first discovered Elf Cosmetics at Target back home in Florida. A teen, very consumed with grooming and primping, I turned my nose up at the inexpensive beauty dupes. Because they were cheap, I assumed they were, well, cheap. At this magical time in my life when I had no bills, but a part time job, I would blow entire paychecks at Sephora on the hottest products from Bare Minerals and Benefit and Urban Decay. Once, in a bind, I bought a highlighter from Elf at Target because I didn't have the funds to splurge on a name brand version. It did pretty well and though I was impressed with the lightweight feel and performance of the product, I didn't try any other products because I was convinced for makeup to be good it had to be expensive. Flash forward five years, a move to one of the most expensive cities in the country, and a not-so-lucrative but blossoming acting career, I need products I can trust and that are inexpensive. One day, I was walking through the West Village and I stumbled upon an Elf Cosmetics boutique. Surprised to see they had their own boutique as I just thought they were distributed through Target, I remembered my highlighter from high school and decided to give it a try.
Just like Sephora, Elf is armed with beauty experts. You know you can trust someone to help you pick out cosmetics when their contouring is on point, am I right? I never knew Elf Cosmetics was even capable of replicating today's makeup trends, but a las I was corrected. The day that I wandered in, I was looking to update my makeup collection, but on a budget. I realized that I only had the basics and to achieve the kind of looks I wanted to, I simply needed more products. I would try and space out when I bought products to stick to my low budget but I found just as I was ready to buy a new tool to help me achieve my desired look, I was out of something important like foundation and had to put the contour palette on hold. Elf doesn't make you pick! Most of their products run from $1 to $6. Their kits run from $10-30. I don't think there's anything in the store that exceeds the amount of a Sephora brand foundation. When I asked the girl at Elf about contouring, instead of giving me a generic response about what product to use, she asked about my level of comfort with makeup. Probably from the little to no makeup on my face, she knew that I wasn't exactly an expert. She pointed me in the direction of a power based contour palette. She explained that the powder based product would be easier for me to use than the more pigmented cream based palette. She showed me what brush to buy and told me to practice with the power based palette and that if I liked contouring, I could graduate to a more dramatic look with the cream based product when I was ready.
When I first tried Elf Cosmetics, I did purchase their foundation, but I was concerned that I'd break out from it. It seemed thick a oily when I first tried it, but for only $6 and with great reviews online, I decided to give it a shot anyways. I was so pleased! The first foundation I tried was their Flawless Finish Foundation. I loved it right away because it was SPF 15 and because it went on smooth and light and was full coverage. It's truly the best of both worlds. In the summer, afraid that this full coverage option would be too thick for everyday, I tried their BB cream. Though a little more sheer, I found the coverage was still pretty good and I loved that I could apply it with my fingers. Recently, because I like changing it up, I tried their Foundation Stick which I noticed isn't even on their site yet. I hate using makeup brushes because I always feel like I can't get it perfectly blended. The stick is easy to use and you can either blend it with your fingers or a beauty blender sponge. I love this product for traveling because it's neat and fits easy in any bag without worrying about spills. In addition to their amazing foundation, their concealer also performs incredibly well.
Since that first visit to Elf, I've replaced my entire makeup collection with Elf products. I have a bigger collection than ever and have gotten to try more advanced looks thanks to the affordable price point of the products, their amazing quality, and guidance from the amazing ladies who run the boutiques. I created an amazing makeup kit with foundation, concealer, primer, setting powder, brown and black eye liner, an eye shadow palette, mascara, and two lip colors for $50. Every time I consider trying another brand, I remember that nothing else compares to the bang you get for your buck with Elf.