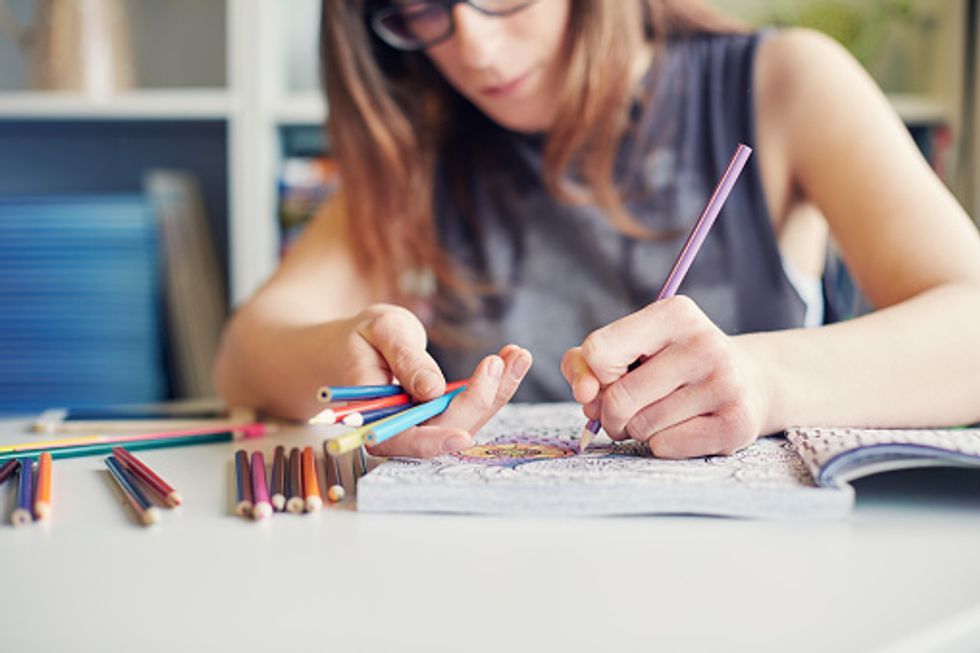 Best Adult Coloring Book for Your Inner Child
Coloring is probably one of the most universal childhood pastimes. As soon as we learned how to hold a writing implement, we were ready to do our thing with it. Whether you were a crayon or a marker kind of kid, color was what it was all about: on the walls, on your skin, on just about everything.

But as trends have shown, coloring is not just for kids anymore. With the advent of adult coloring books for meditation and stress-relief, it seems like just about anyone can benefit from some coloring. The process of taking some time away from the screen to get pencil, crayon, or marker to paper, gives us the chance to explore our too often oppressed creative sides.
Now, adult coloring books are so prevalent, that you don't even know with which to start! For something that's a little bit on the wild and whimsical side, we recommend artist Thaneeya McArdle's Dapper Animals Coloring Book. This book is filled with 30 perforated drawings of all different kinds of animals dressed to the nines. In it, she also offers a basic guide to art techniques and insights into shading and color theory.
For a fun and relaxing activity that also involves bringing cute creatures to life, Dapper Animals should be on anyone's wish list this holiday season. Order it now for under $10!
Feeling a little extra special for the holidays? Check out McArdle's Christmas Coloring Book! It's such a great activity to plan when the whole family is home and wondering what to do. Why not take out some crayons and get to work?