These days, almost everyone and everything is on the internet. From online banking to catching up with family across social media channels, most of us have a lot of important, personal info stored online.
According to the Identity Theft Resource Center® (ITRC), a nationally recognized nonprofit organization established to support victims of identity crime, U.S. data breaches went up by 38 percent in the second quarter of 2021*.
With so much going on in our digital landscape, it only makes sense that we look for better ways to help protect our information from getting into the wrong hands.
We took to the internet, and after our team of editors did some digging, they came across a security company that checked everything off on our list.
Aurais a digital security company designed to help protect user information, complete with an easy-to-navigate interface for the everyday user.
Aura's plans are a proactive approach to help you manage and protect your online data. With Aura, you can rest assured that your digital assets ranging from identity theft, financial fraud, and registered device and network protection are covered.
Here are 5 simple steps needed to protect your assets with Aura:
1. Select your plan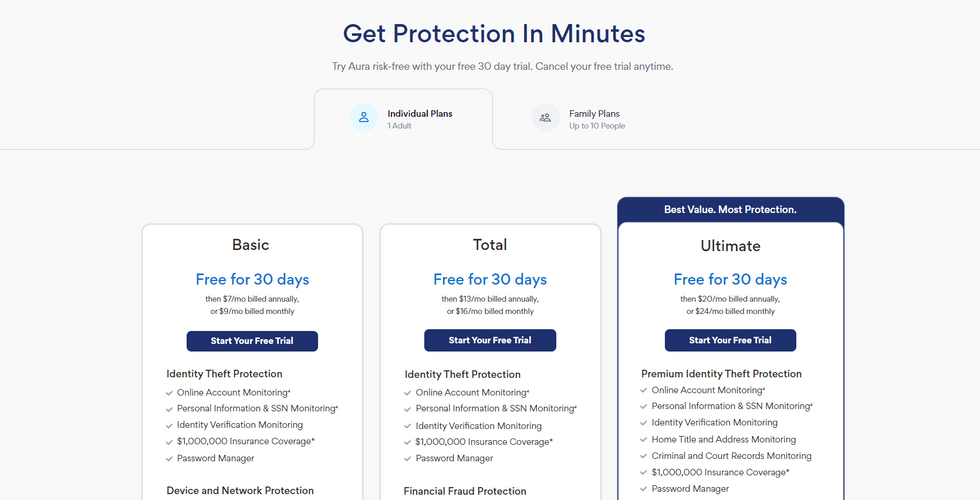 Aura knows digital information is shared with loved ones, so they offer plans for individuals and families which cover up to 10 people. Every plan comes with 24/7 customer support and up to $1M in identity theft insurance** which covers eligible losses and fees due to identity theft or fraud.
Aura plans start at $7 per month and go up to $30 per month, so no matter your budget, you can find the right plan that helps you stay secure without breaking the bank. Every plan includes personal information and SSN monitoring, which means you'll know firsthand if any of your registered accounts are potentially compromised.
Aura's Ultimate plan takes everything to the next level and will monitor your entire digital footprint, including:
Personal Information and ID
Social Security and ID Authentication
Certain Online and Bank Accounts
Home Title and Address
Criminal and Court Records
Credit Inquiries and Monthly Credit Scores***
If you find that later on, you're looking for a more comprehensive plan, Aura agents are available at 1-844-939-3681 to discuss plan options that can keep your info secure.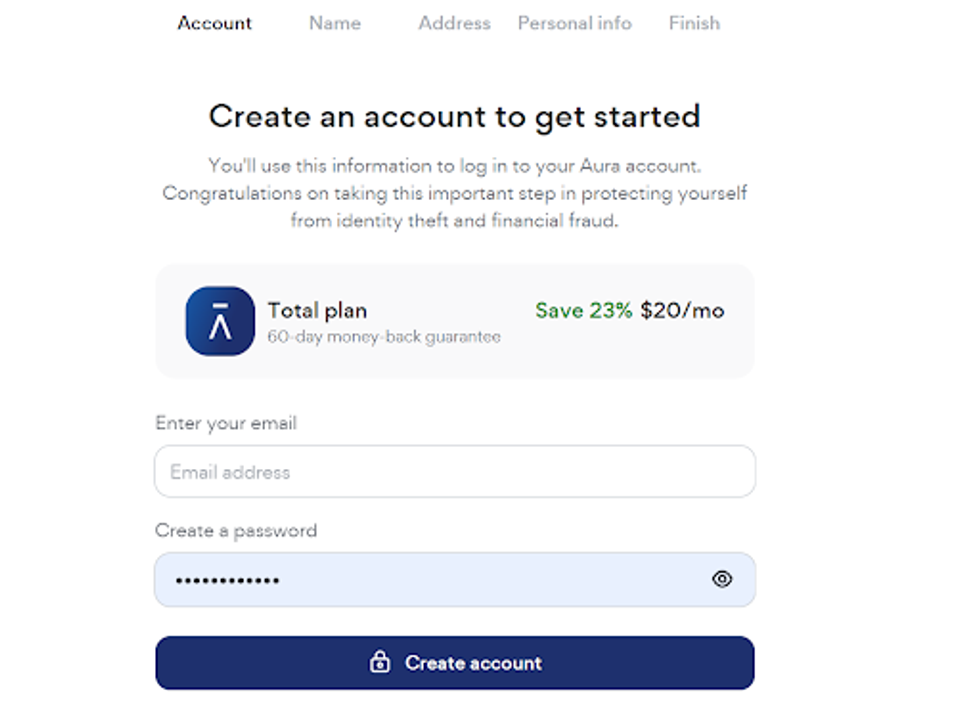 Once you find the best plan for you and your digital needs, the next step is to create an account. The username and password you select are how you will log in to see the statuses of your online accounts.
If you create an Aurafamily account, you will then have the option to add adults and children to your plan. Unlike new adult members added, children who are added do not have their own username; their monitoring is attached to the primary account owner's account.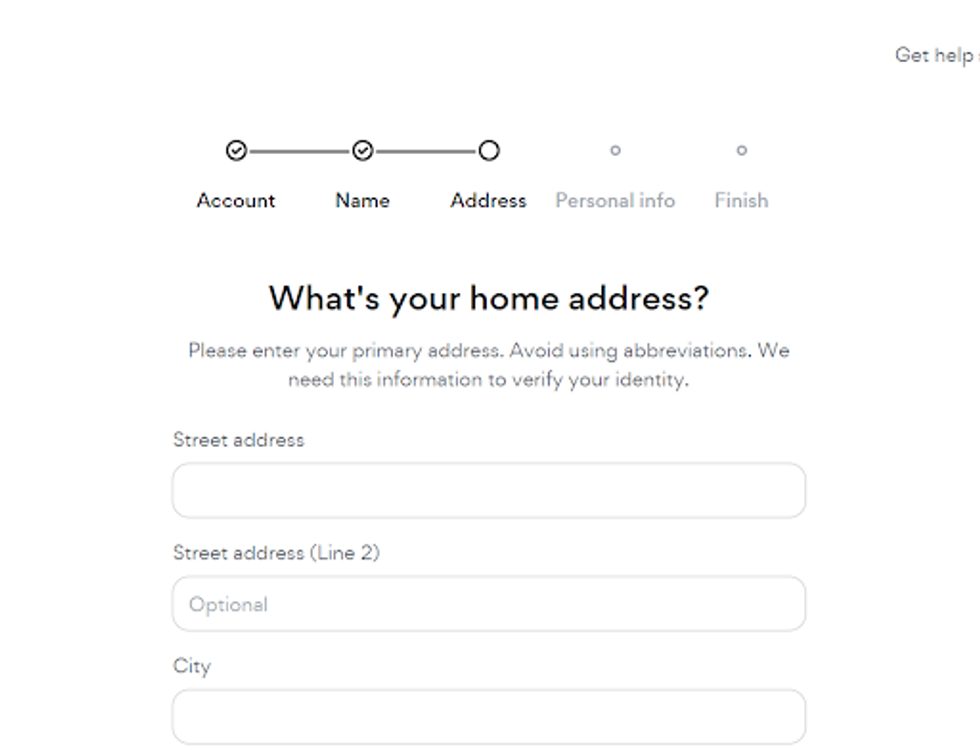 Just like it sounds, this step is super easy! Add your first and last name, and mailing address you use on your tax return.
Keep it simple and avoid using nicknames or abbreviations. Remember, Aura is only asking for this information to ensure that you are who you say you are.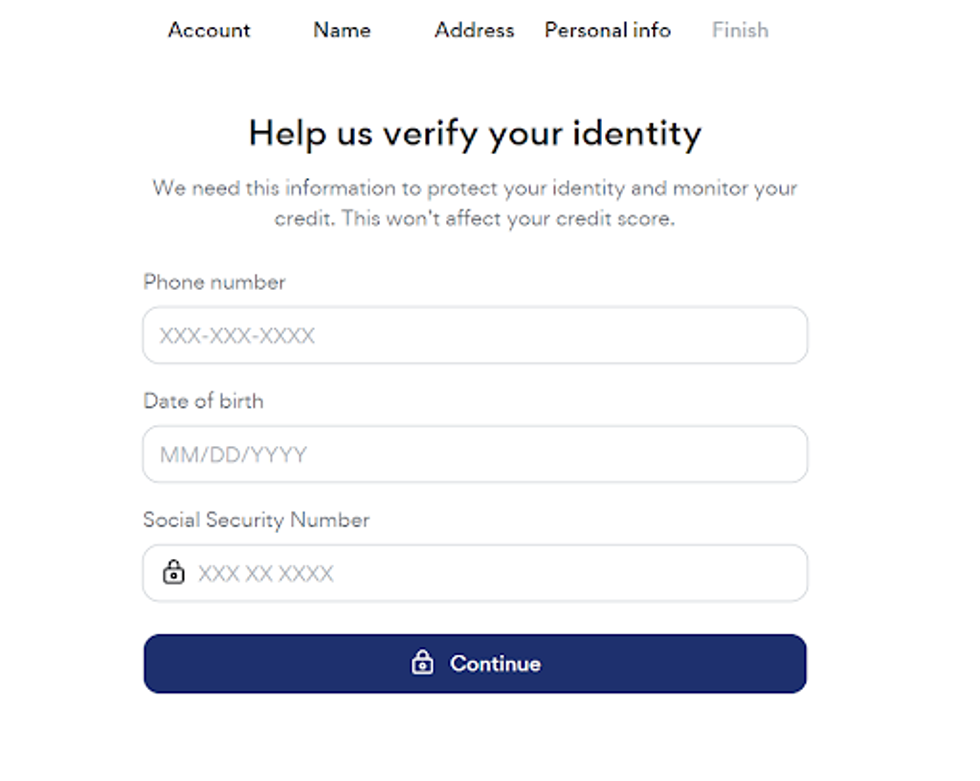 Aura uses SSN and your date of birth to verify your identity, but to also effectively monitor your credit files and personal information for signs of fraud or corruption with their Total and Ultimate plans.
Rest assured, Aura always protects your sensitive information with the same level of encryption used by most major US banks and the military (typically AES 256 encryption).
If you're not ready to give out your sensitive data, you can speak directly with an Aura Specialist. They can provide you with a free Security Risk Assessment to check if any of your online accounts have been breached and will provide actionable recommendations.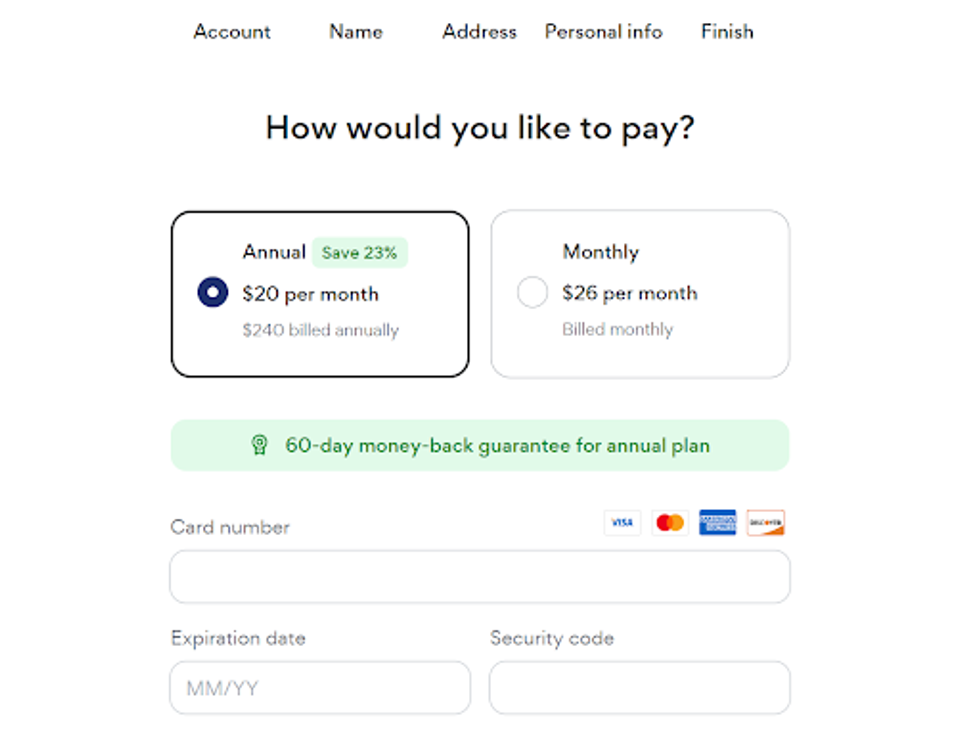 Now that you've picked a plan, created an account, and have entered all of the info needed to verify who you are, you're almost done! The last step is deciding how you'd like to make your purchase. Luckily, with Aura, there's an option to pay monthly or annually; all annual plans come at a discounted rate and include the company's 60-day money-back guarantee.
Aura can monitor and provide fraud alerts up to 4x faster than their competitors, and their agents are experienced and dedicated to protecting your online assets.
After all of our research, we found a winner! Aura covers it all and it only takes 5 simple steps to sign up and secure your online information.
No need to constantly worry about the state of your digital assets when you can choose Aura and remain protected.
The folks at Aura are offering a free trial for our readers!
*https://www.idtheftcenter.org/data-breaches-are-up-38-percent-in-q2-2021-the-identity-theft-resource-center-predicts-a-new-all-time-high-by-years-end/
** Identity Theft Insurance underwritten by insurance company subsidiaries or affiliates of American International Group' Inc. or Assurant. The description herein is a summary and intended for informational purposes only and does not include all terms, conditions and exclusions of the policies described. Please refer to the actual policies for terms, conditions' and exclusions of coverage. Coverage may not be available in all jurisdictions.
*** The score you receive with Aura is provided for educational purposes to help you understand your credit. It is calculated using the information contained in your TransUnion or Experian credit file. Lenders use many different credit scoring systems, and the score you receive with Aura is not the same score used by lenders to evaluate your credit.