Don Draper, James Bond, Barney Stinson. When you think of confident men with style (fictional or real) you think of men rocking a suit. But on TV they make it look easy when in reality shopping for a suit can be difficult. Most men don't understand sizing or measurements and end up looking less than dapper in their formal wear. The best bet to ensure you don't end up shelling out a ton of money just to end up looking like a child wearing daddy's clothes is to get your suit custom made. But even a fashion editor like moi has a hard time finding a tailor, scheduling measurements, and paying the high prices custom suits often run. That's why Astor Vance was a complete game changer for me. They're an online clothier that collects your measurements and lets you choose everything from the number of buttons and button color to lapel type, whether you want to opt for fun linings or stay traditional, and much more. You get a suit that is custom made to your dimensions and design preferences without having to leave your home. That way every suit will look like it's made for you -- because it is. Astor Vance is the Amazon Prime of custom men's suits, combining online convenience with next level quality.
Look, even 007 was once new to the world of suits, so don't worry, you've got this. With a few simple tips from our editors and help from Astor Vance, you can get guaranteed confidence. Here's our experts' simple advice on how to pick a foolproof suit for the four main reasons men suit-up: weddings, work, holiday parties, and black tie events.
1.Rustic Wedding Suit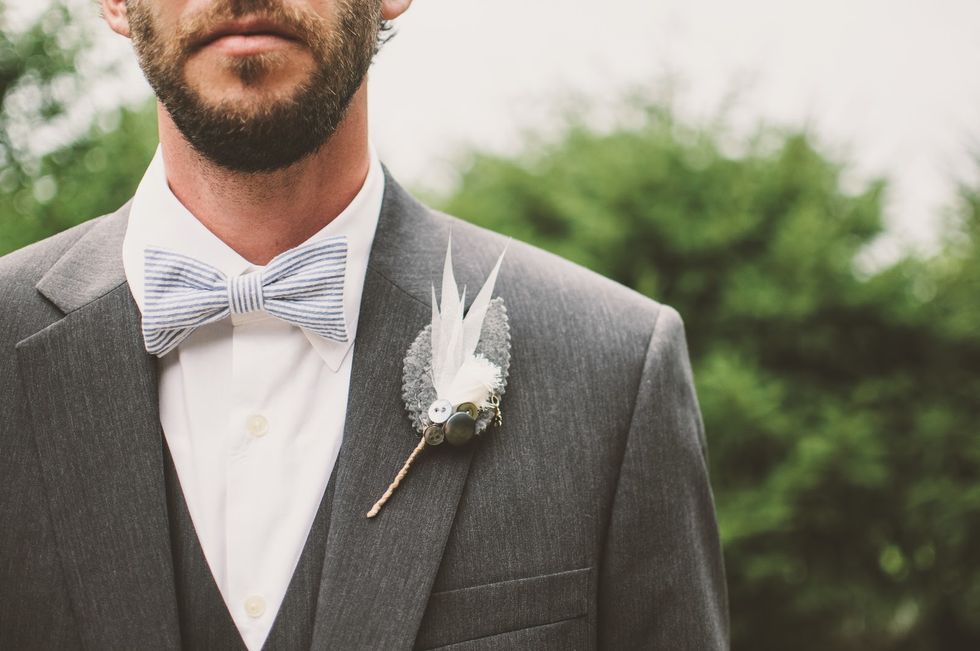 Whether you're a guest or a groomsman, every man needs a well-fitted suit to get him through wedding season. The rustic, upscale farm look has been prime wedding aesthetic for a few years now, and there's no reason you can't have a suit to match. A day time wedding calls for a medium to light grey suit, and with Astor Vance, you can coordinate the lining to the wedding party's colors. A nice light pink makes the grey pop and coordinates well with the matte jewel tones and deep purple flowers that usually accompany a rustic wedding. Pro-tip: opt for linen or a cloth bow tie to add a little casual fun to the look.
2. Seal The Deal Suit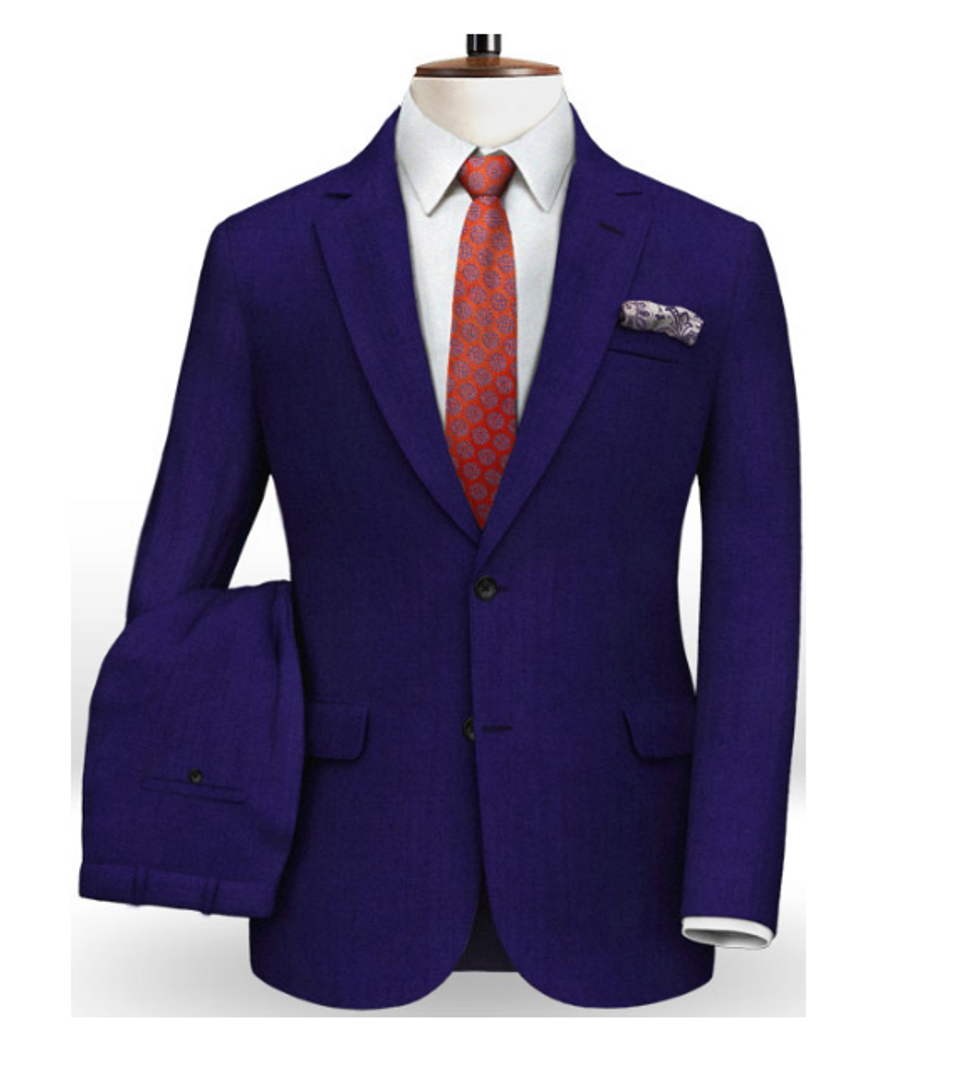 A well-fitted suit that stands out from the crowd helps project confidence in the office, making it a necessary wardrobe staple for presentations, negotiations, and any time you want to put your best foot forward in the workplace. Cobalt is a power color; it makes a statement and helps you stand out without looking out of place. Go the extra mile and get your monogram stitched inside the lining, to remind yourself you're one of a kind.
3. Winter Holiday Suit

From office Christmas parties to cinching a kiss on New Year's Eve, winter offers endless opportunities to pop on some formal wear. Customizing your suit with a shawl lapel and a single front button gives a distinct winter holiday feel to men's suits, sort of like an old fashioned smoking jacket. You'll be prompted to choose these features and more when you order a suit from Astor Vance, in little windows like the above that use illustrations to show you what options are available.
4. Tuxedo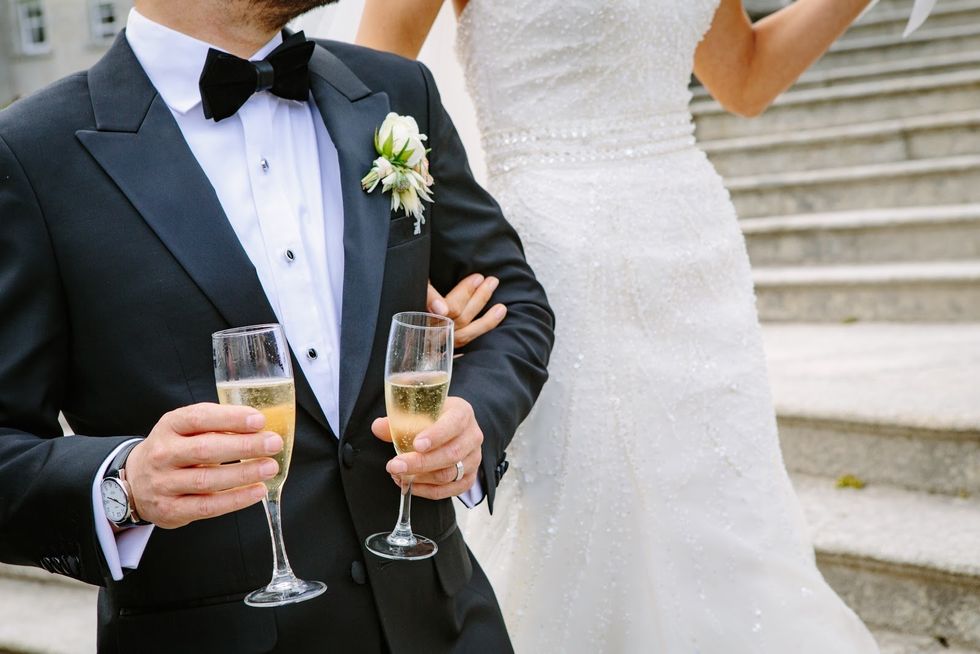 When it comes to black tie events, a tuxedo is an absolute must. If you risk wearing your usual suit, you'll feel uncomfortable and out of place. But if you don't get a tux made custom for your body, you could end up feeling less like James Bond and more like a cater-waiter at the fundraiser. The biggest complaint about tuxedos is that they don't fit well, leaving men feeling uncomfortable and stiff. But that's often because tuxes are rented, and the measurements are off. Astor Vance will make sure you're looking peak 007 by making the tux to your exact measurements. Pro tip: if you want to modernize the look, wearing a black shirt instead of the traditional white adds a sleek edge to any formal event.
If you find yourself unsure about whether a suit fits, it probably doesn't. Getting a custom made suit from Astor Vance ensures you'll be feeling yourself at every wedding, fundraiser, or office party. The best part is that making a good impression by going custom is often cheaper than the off-the-rack suit you were going to buy at the mall!