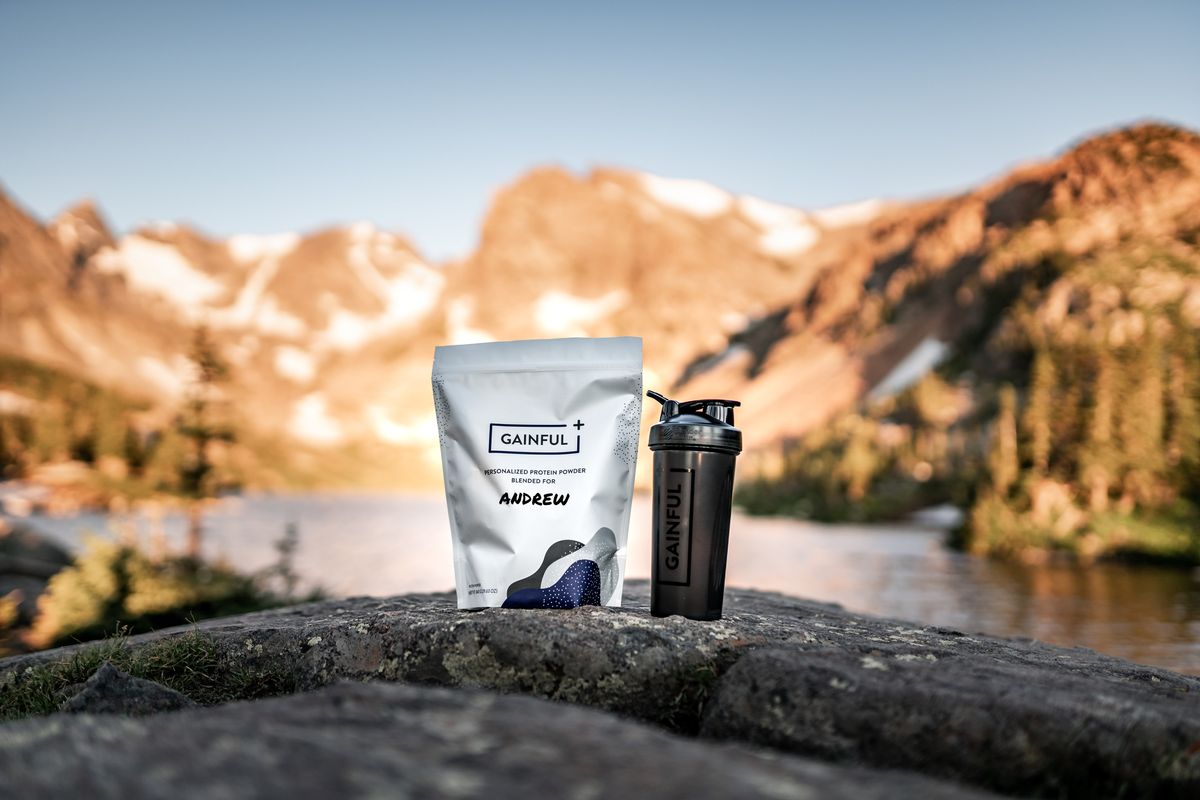 Crush Your Fitness Goals With Personalized Protein Powder
There are a billion different protein powders on the market; some are better for bulking, some are better for vegans, some are better for cement mixing.

If you're determined to decrease your body fat by X% and gain Y pounds of muscle, you need Gainful. It's a personalized protein powder that adheres to your fitness goals. You know what you want already, so Gainful's nutritionists can identify the exact percentage of ingredients to help you reach your goals at a pace that works for you.
The subscription option allows you to tweak it as you go, so in 6 months you can change the blend for maintenance.
Here's the information that gym experts, rookies, and personal trainers need to know.
How do they customize it for me?
Their online quiz encompasses not just your height, weight, and age, but your fitness goals in terms of weight, muscular tone, and energy. They'll ask about your sleep patterns, allergies, exercising frequency, and the kinds of workouts you do. Ballerinas and bodybuilders both need protein, but the amounts and the way that protein works in the body, differs.
What's in the protein powder?
Depends on what you need. There are vegan options that use pea protein or brown rice powder, classic options like casein and whey protein concentrate or isolate, and even green tea extract for increased weight loss.
All dairy-based proteins (like whey) are cold-processed, micro-filtered, and hormone-free. Tapioca maltodextrin and dextrose are non-GMO, vegan, and certified organic.
You won't find anything made from GMO corn, like you'd find in competitor versions and there's never any artificial flavorings or sweeteners.
I don't know if this blend seems right.
Gainful has on-staff Registered Dietitians who are available to explain your personalized protein powder, and discuss other options.
Does it taste good?
Actually, yea. There's a base neutral flavor, and every month you get to pick up to 4 different flavors to mix in, like Chocolate Fudge or Cookies & Cream (there are 6 flavors to choose from).
What does it cost?
With the Topdust discount, it comes out to around $40 a bag - that's under $2 a serving. Once you find out your blend, you can have it shipped every 4 weeks (legend status), every 6 weeks (active) or every 8 weeks (light).
FALL Update: Gainful is extending a special limited time offer to our readers! Follow this link for 15% off with the promo code FALL15.