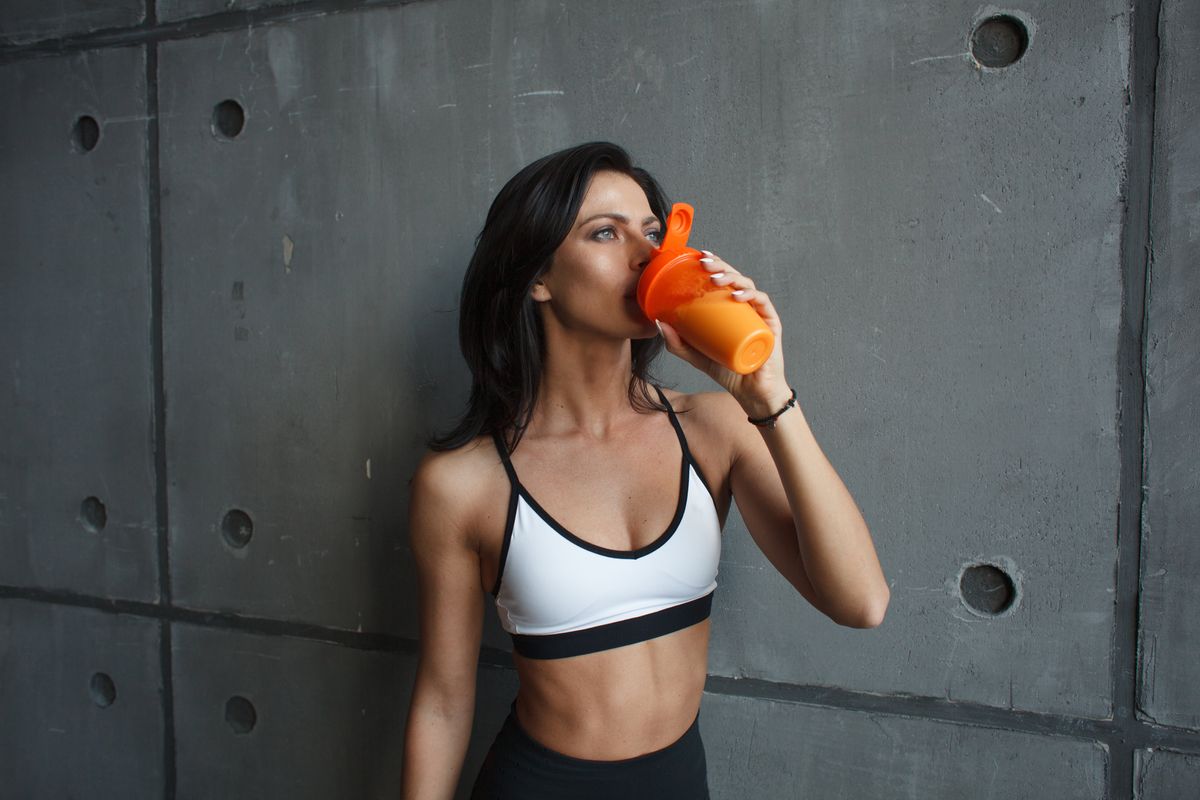 Everything You Need To Know About Personalized Protein Powder.
The protein supplement space has come a long way since the days of one-size-fits-all muscle milk. Now, you can walk down the health aisle in a supermarket and find just about every flavor and formula imaginable. But with so many options, how do you know what best fits your goals? That's why Gainful developed a plan to create personalized powders designed to work with your unique body, whether you're cutting fat with yoga or bulking up by dead-lifting. Plus, Gainful works with your dietary plan—be it dairy-free, low calorie, or vegan—and their convenient subscription cuts out the health store noise. Below, we answer all your questions about the Gainful subscription personal trainers love, and how customized protein powder can help you achieve your lofty wellness goals.
Why do you need a customized protein powder?
Everyone's health and fitness goals are unique, and therefore, everyone should have their own personalized blend that can help them meet those goals. Not to mention, everyone's bodies are different. A ballerina, a first time marathon runner, and a bodybuilder all use protein powder, but they certainly wouldn't need the same formula. But with Gainful, they can trust that the formula designed specifically for them will contribute to their mission.
What ingredients set Gainful apart?
Formulas can be customized based on dietary restrictions, fitness goals, and current health status— which means your powder may contain things like whey protein or green tea extract to help rev metabolism, plus delicious stuff like organic stevia sweetener or organic cocoa powder for taste. Gainful takes your lifestyle and goals into account, so your protein powder may very well look the complete opposite of your friend's, especially if they're vegan and you're not.
What if I don't know what I like?
Unlike other protein supplements, Gainful doesn't just throw a suggestion at you and hope you'll like it. Instead, you take a questionnaire to tell them more about you—your goals, dietary needs, likes, and dislikes. Then, one of Gainful's on-staff Registered Dietitians formulates your personalized protein powder, and tells you all about it, including its ingredients, its nutrition facts, and why it's perfect for you. But Gainful's creation is only a recommendation. Customers can swap out any ingredient or make changes to their formula at any time.
Will it really work? How can I trust it?
Since Gainfulis passionate about the best quality ingredients, they've gathered a team of Registered Dietitians, competitive bodybuilders, and chemical engineers to create exact formulas for each customer. Plus, each customer is paired with a Registered Dietitian who can answer questions about your blend or health goals at any time along the way.
Does it taste good?
Gainful doesn't just want to make sure you're getting a personalized experience; they also want you to actually enjoy using the protein powder! Taste is of the utmost importance, too, which is why they include only natural flavors, organic cocoa powder, and organic sweeteners that curb cravings and satisfy your sweet tooth while still giving you the healthiest formula possible. Not to mention seasonal flavors like Pumpkin Spice or Peppermint Pattie!
Why do I want a protein subscription?
Protein is an essential building block for the body to operate properly, whether trying to lose weight, gain weight, or simply get through a long workday. Most of us have a hard time getting our recommended intake of protein through food, and thinking about what you're eating all the time takes up a lot of time and energy. With Gainful's subscription, you've got one less thing to think about. They send you your personalized blend right to your door every month, so you'll always have a boost on hand. If you're out of time or life gets in the way, Gainful makes it easy to pause or cancel any time.
If you aren't reaching your fitness goals and need a helping hand, Gainful's personalized protein powders can make a world of difference.
Update: Gainful is extending a special limited time offer to our readers! Follow this link for 25% off with the coupon code DOWN25.