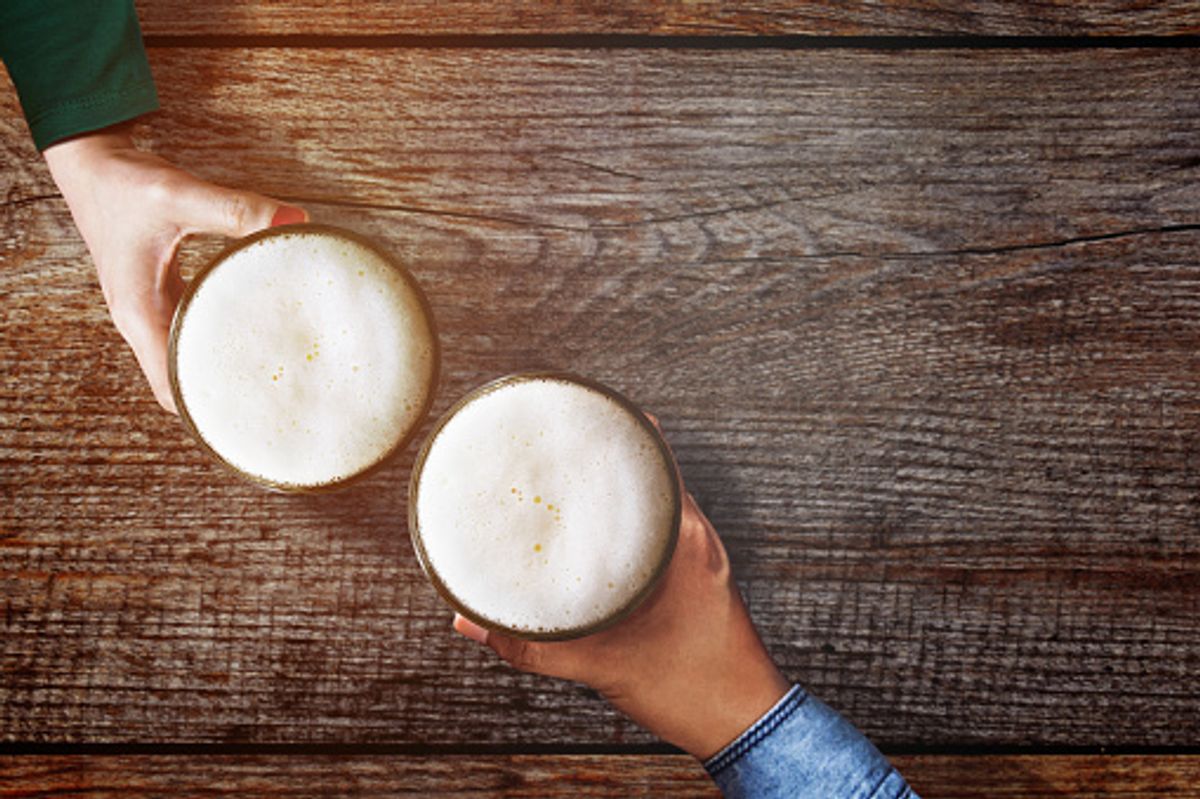 Asked and Answered: Everything You Need To Know About Hopsy Beer
I'm someone who loves beer. I like all kinds, international, classic, and I love the excitement with new brewers making seasonal craft beers. Over the past few years there's been a lot of change in the beer world, ingredients are local, entrepreneurs are getting involved and people are having fun brewing and tasting new kinds of beer. You'll find more beer tasting events producing more beer connoisseurs. As beer evolves to a higher standard, I'm enjoying the changes. While I have the interest in the new beer world, I don't always have the time (or cash) to go to the store or bars every night to try them all out. I recently discovered Hopsy, which is being dubbed as "the Keurig of beer". Known for bringing the taproom experience to your home, Hopsy is a membership service that delivers mini kegs of different beers to you each month. It sounded cool, so I had a ton of questions:
How does Hopsy's machine work?
Hopsy uses the SUB by Krups at-home draft system, which is a plug-and-pour appliance that can sit right on your kitchen counter. A mini-keg is inserted into the machine, and shortly thereafter, fresh draft beer is poured out.
What kind of beer do they offer?
Customers can choose from a wide range of tastes and styles, such as stouts, IPAs, and lagers. Hopsy is dedicated to offering new, local beers as well as the brews you're always used to seeing on tap. They'll also provide you with a "taste quiz" before starting so they can really learn about your palette and preferences.
What's the Hopsy Beer Club Membership?
It's a monthly subscription service where a curated selection of 4 mini-kegs of beer are delivered to your door, with the option to add more if desired. New varieties are offered every month, so your taste buds are learning more and developing new flavors for every beer enthusiast. You can fill out a quick quiz, and Hopsy will tailor the selection based on your taste preferences. With each shipment, you build a taste profile which Hopsy uses to further curate your monthly selection. You can also make changes if you prefer other beers on Hopsy's menu. As well as that, the service is super flexible allowing you to tweak your delivery schedule and skip shipments or receive them as frequently as you desire.
Do you have to be a beer aficionado?
Hopsy works with countless breweries, whether they're a popular big name company or one just starting out. The service will completely eliminate the confusion and intimidation factor for someone who doesn't know much about beer "lingo" — hops, IPA, stout, etc. For a veteran beer drinker, the membership will expand their knowledge and palette so much more. With craft breweries popping up every day, there's always room to add more favorites to your list.
So what's the catch?
That's the best part - there is none. After having Hopsy's machine on my counter week after week, I've discovered so many cool new beers and it's awesome that I get to enjoy them on draft rather than from a bottle. I love the convenience of having new options come to my doorstep; I no longer need to make liquor store runs on the way home and can enjoy great beer on tap in the comfort of my own home after a long day.
How much does it cost?
The club membership, in which you receive 4 "Torps" or mini kegs (each one is equivalent to a six pack), is less than $60 a month. When you sign up, you have the option to either purchase or rent the machine.
UPDATE: Hopsy is giving a special offer to all Topdust readers. Click here to purchase the machine and receive your first month of club membership as well as 2 extra kegs and two beer glasses for $99 (normally $239.99)